Diplomacy / Global
Diplomacy
Briefing
We meet the Finnish ambassador to Italy and find out why Peru is setting up shop in the Middle East.
Ambassador No.14
Foreign Finn base
Rome
[PETRI TUOMI-NIKULA]
At the Finnish ambassador's residence in Rome, there are few telltale signs that you are on foreign soil. Nordic design is surprisingly absent save for a few Alvar Aalto armchairs in a downstairs hall. Liveried staff serve mid-morning prosecco in a foyer adorned with Italian antiques, a grand staircase and high, coffered ceilings. However, the real charm offensive is on the walls, according to Petri Tuomi-Nikula, head of his nation's diplomatic mission to Italy since 2010.
Paintings, framed photographs and sculptures by postwar Finnish artists from the ambassador's private collection line the interconnected sitting rooms that double as a gallery. "It's an example of how we do public diplomacy," says Tuomi-Nikula, a former journalist whose first diplomatic posting was to Bonn in the 1970s to work as cultural attaché. "For 2,000 years people in Rome have been collecting art. It's where power and money meet. We host events and art has been a wonderful asset to meet people – for an ambassador, it's important to be well-connected."
Other soft power assets include the country's rich design heritage. The ambassador is now putting together a collection of vases created by famous Finns for Italy's renowned Venini glassworks; he also promotes exhibitions at Rome's modern art galleries and museums along with a Nordic film festival. On the culinary front, he's brought in a Michelin-trained Finnish chef to show off his country's little-known cuisine. He finds plates of sweet and savoury karjalanpiirakka pastry do wonders to counter cutting remarks once uttered by Silvio Berlusconi about his nation's food.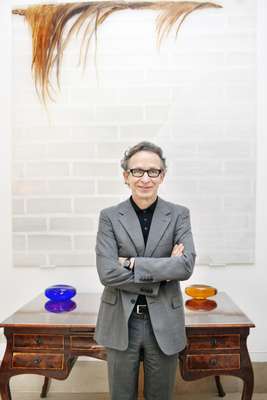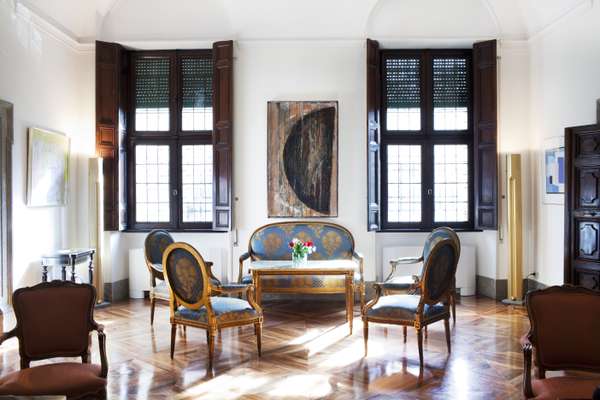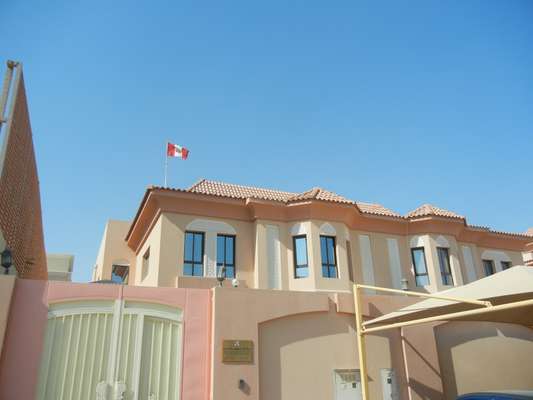 He regularly joins his Scandinavian colleagues at briefings with Italian politicians. "We share the same values and it's easier to gain an audience with top figures if we come in a group." An early riser, at 07.00 he jogs in the nearby Villa Borghese and then consumes local media over breakfast. Compared to past stints in London and Vienna, day-to-day work in the Eternal City is narrower in scope. "Here, there's less focus on commercial ties; it's a traditional posting where matters of state dominate."
Top of the agenda is the eurozone debt crisis, which has seen Helsinki critical of its southern neighbours. Tuomi-Nikula favours a new approach. "If we could start the EU over, I'd start with culture. If you can't understand each other's culture, it's difficult to solve problems when it comes to money."
The embassy: Situated in Rome's upscale Parioli quarter, the villa was built in 1927 for an antiques dealer and acquired by Finland in 1977. Today, it hosts functions and the ambassador's residence, while consulate services are handled in a nearby postwar office building.

Staff: Five diplomats and 10 staff, including a driver and chef. Diplomats work on business, cultural and bilateral political relations and also represent Finland before the governments of Malta and San Marino – following Vatican protocol, a separate Finnish ambassador is accredited to the Holy See.

Challenges: Finding common ground to resolve the eurozone debt crisis; fostering Italo-Finnish business ties.
---
Gaining ground
Syria
[CONFLICT]
The Syrian opposition received a boost when France, US and the UK recognised the newly formed Syrian National Coalition as the "legitimate" representative of the Syrian people. An office has been opened in Cairo and attempts to win broad-based support inside Syria have increased. However, the group doesn't yet have the standing enjoyed by Libya's Transitional National Council during that country's uprising.
---
Game of Gulf
Peru
[MIDDLE EAST]
Looking for new markets and trading partners to fuel its booming commodities-based economy, Peru is setting up shop in the Middle East. In the past two years, Peru has opened embassies in Qatar (above) and Kuwait, a consulate and trade office in Dubai and now an embassy in Saudi Arabia, from where it hopes to expand its food exports, tourism and trade ties with Arab markets. More embassies could be on the cards as the nation seeks to promote a cooperation agreement signed last year with six Gulf states.
---
Ambassadors married to fellow diplomats no longer necessarily have to leave their spouses at home. Growing numbers of countries are allowing ambassadors to job-share with their partners.