February 2013 / London
Expo 60: Class act
Central Saint Martins is flying the flag for art and design education in the UK, despite short-sighted government policies. Monocle goes back to school.
It's a bitterly cold, sunny morning in London and students are swarming like ants north of King's Cross to Central Saint Martins for class. They're rushing, perhaps because they're fashion students, practising the art of being fashionably late. Or perhaps because it really is perishing. They are not dressed in tie-dye and baggy jumpers as you might expect arts students to be. No, you'd be forgiven for thinking they are off to a party, dressed to the nines in a multitude of directional outfits. Men experiment with drop-crotch trousers, tucked into leather riding or biker boots. Girls favour shirts and skirts topped with carefully constructed hair-dos. There's the odd fur coat, Louis Vuitton and Goyard handbags and even a pair of Chanel wellies. It's just as well these students care enough to dress beautifully for a regular Tuesday morning class because it's likely that in years to come they'll be at the forefront of their chosen creative fields.
Central Saint Martins College of Art and Design was formed in 1989 following the merger of two older institutions – the Central School of Arts & Crafts, founded in 1896, and the Saint Martins School of Art, founded in 1854. Both schools were originally founded to formalise studies of the arts, at a time when it was recognised that craft and design education was vital to the industrial prowess of the expanding empire and economy.
If only the current UK government had a similar insight into how important the arts and creative industries are to the economy. At a time when Britain is threatening to triple-dip into recession and the chancellor George Osborne seems to be out of ideas, the government has made it cripplingly expensive for domestic students to study at arts colleges and near impossible for foreign students to stay on and be employed in the UK after graduating.
The lunacy continues with news that the government's proposed English Baccalaureate school curriculum, scheduled for introduction in 2016, will not recognise art or design as core subjects. Consequently the subjects are dropping like flies from schools across the country. It's not just a bleak prognosis for Central Saint Martins but for the British economy too. The UK has the largest creative industries sector in Europe, employing 1.5 million people in over 100,000 businesses, contributing over £33bn (€41bn) to the economy in 2010 and generating exports worth almost £9bn. Creative industry in the UK is a beast that needs feeding, not starving.
Today Central Saint Martins is one of six constituent colleges that together comprise the University of the Arts London – the largest creative educational establishment in Europe and widely hailed as the finest in the world. And Central Saint Martins is the poster boy. Last year it moved to a new home, the Granary Building, part of Lewis Cubitt's 1852 Goods Yard complex. The robust Victorian red-brick building was given a masterful £200m renovation by London's new age modernists, Stanton Williams. They combined the Granary Building with two 180-metre-long former transit sheds, connecting the spaces with bridges and a clear plastic shallow-barrel roof, which hangs over the internal "street". It's a soaring, cathedral-like space that combines concrete and glass with the preserved brick façades of the industrial buildings. It's difficult not to be wowed by the spectacle and it's little surprise the new campus has been showered with awards and nominated for the 2013 Mies van der Rohe prize, the biennial Oscars of the European architecture industry. It has also attracted its fair share of critics, who complain that it's an expensive trophy building for a school that's too big for its boots and doesn't justify its reputation.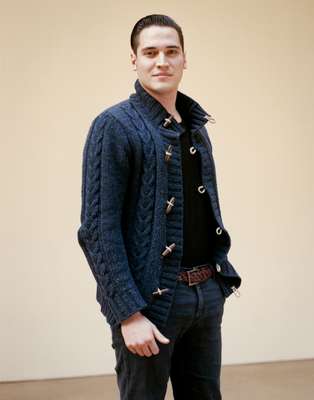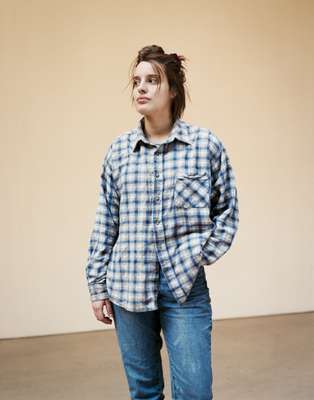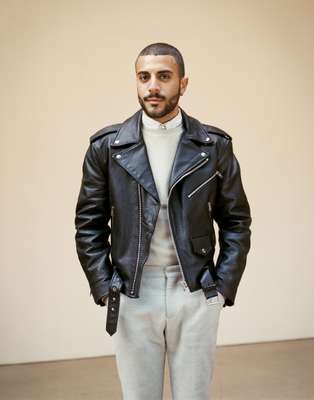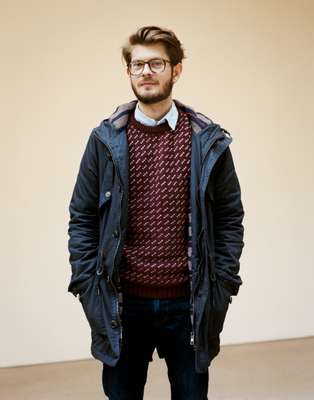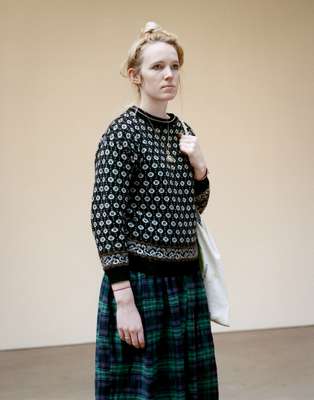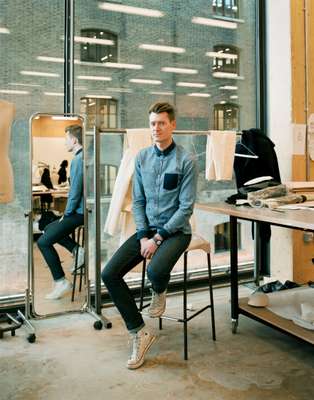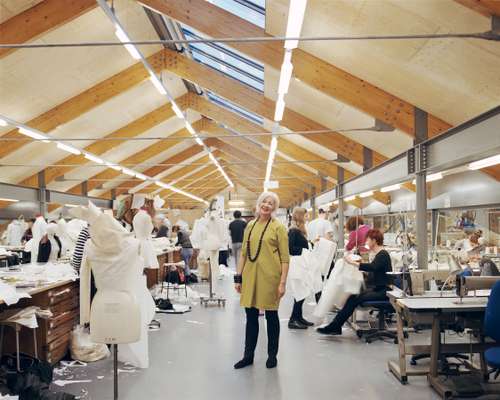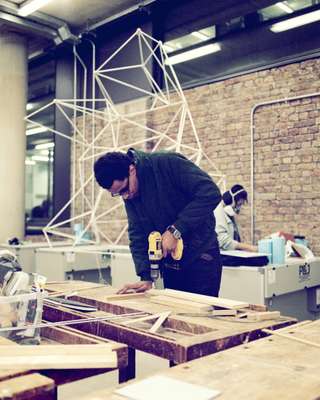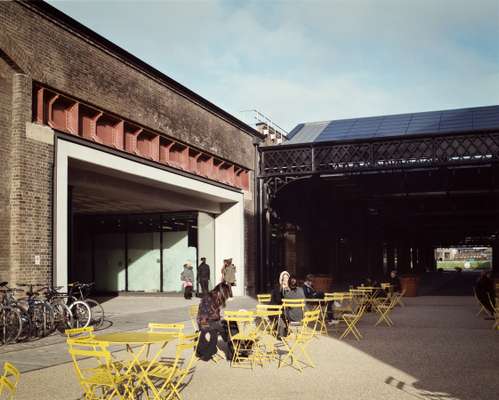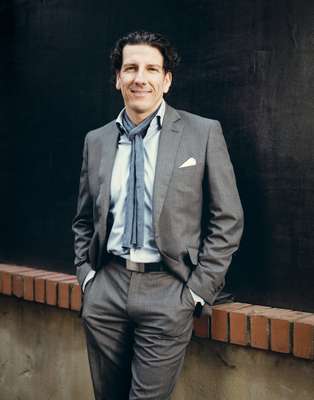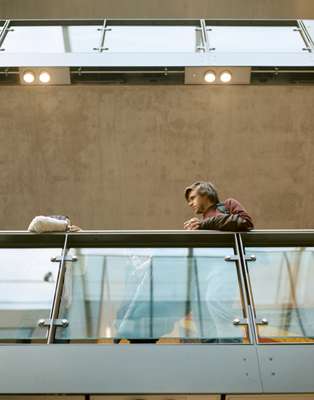 Professor Jeremy Till, the new head of Central Saint Martins, disagrees. "There's an old-fashioned view that arts schools are somewhere to find your inner muse," he says, wryly. "We don't do that here." Till took up his role at the start of the new academic year in August 2012 and has found himself in the difficult position, not just as figurehead of the institution and caretaker of over 5,000 students and staff, but lobbyist for the bones of the creative industries in the UK too.
Sitting in his office (surprisingly pokey, given the grandeur of the new campus), it seems churlish to ask about the courses he's introduced when he's up against the government to justify the very existence and importance of his flock. "We need to get our voices out," he says. "The creative industries sector is second only to the banking sector in London. The economy we drive is different to the financial services though. We make stuff – our relationship to industry is very close. It seems madness that the government says it's investing in manufacturing but then strangles the arts." His challenge might be different to his forebears but Till has the straight talking, fighting spirit to meet it head on. He's busy organising next year's public programme of events and debates at Central Saint Martins under the title 'What's the point of art school?' "The danger is we become internalised," he says. "We need to open our doors and invite everyone in. We need to use our work to show the importance of our role in the wider picture. At the moment we're completely undervalued."
Arts education might be undervalued by the current British government but Central Saint Martins is in hot demand elsewhere. LVMH sponsored the lecture theatre and is one of several scholarship providers. The fashion department recently teamed up for projects with Bally, Dior, Paul Smith and Louis Vuitton to name a handful; the graphics department with Microsoft, Tetra Pak and Orange. "They come to us for ideas," says Anne Smith, dean of the School of Fashion and Textiles, herself a former student in the class of 1980. "When I was a student we did just one project with the industry. Today we find ourselves turning brands away because they're only interested in brand association; they don't get what we do. The global industry has for some time looked to us to provide their designers of tomorrow. Now, in the absence of our own funds, we look to them to help us. We're very lucky."
Times have changed at the school since Smith was a student, when fees were almost entirely supported by grants and there was just one international student (from Japan) in her class. Overseas students account for around 40 per cent of the intake today. They come from 91 countries, the top seven (outside the EU) being China, Hong Kong, Korea, the US, Japan, Russia and India in that order. Ambling along "the street" at the heart of the building during lunch is like mingling at a younger, better-dressed United Nations gathering. Far from being financially supported, these students could find themselves with as much as £50,000 of debt on graduating, should they stay on to do an MA.
Philip Strawbridge is a third-year Bachelor student from the menswear department who landed a 16-month design assistant position at Burberry. He describes the debt spiral students face as crucial to determining their future path. "I would love to stay on and do an MA here but the debt would destroy me. I'll graduate and, hopefully, go back to Burberry."
Back in Till's office, the head cites the astronomical cost of the MA as having a serious effect on the quality of the workforce in the creative industries: "Postgraduate education is now the preserve of the elite, which it shouldn't be. When the fees were subsidised by the government, the best BA students would progress to the MA course and that's when they did their specialist research, which would lead to new ideas. We need to be educating people to a level where they don't just have skills, but are driving innovation too."
One department whirring with innovation is the 3d Digital Manufacturing Workshop. Billy Dickinson is the specialist technician swamped by students from any of the 38 courses taught at the university seeking to understand the capabilities of these "machines of the future". He speaks of the quality of the students who visit him: "One thing I've learnt here is to never try and predict what the students will do. If I think they'll ask for their model to be cnc-milled in plywood, they'll ask me if it's possible to be done in watermelon." He has nothing but praise for the many Chinese students: "They learn the fastest. A student will come to me one week not proficient in cad software and the next week they'll return having mastered something I've been trying to do for years."
Innovation, however, is only so helpful if it's married to industry; each year at the final degree shows there is a wealth of ingenious work and workers that go unnoticed. It was this fact that inspired Method London's managing director Santiago Matheus to work in conjunction with Central Saint Martins to co-found Method Design Lab in 2011. Along with creative director Yann Mathias and research and development manager Boris Thuery, they describe themselves as part-accelerator, part-incubator and part-angel investor. What they do is fairly simple: they ask students to approach them with projects that they think have commercial value. When they discover something they believe has a future, they develop it together with the student and, using their expertise and contacts from Method, take it to production. The student can negotiate to stay in or out of the process, devising a share of any profit according to their involvement.
One of the first products is the Uniwrench, designed by Korean student Hyungwoo Yoon. It is a universal wrench with a retractable claw that fits around any bolt or nut and was part of Yoon's final degree show. "It's an incredibly simple design that could have been around for centuries, making life simpler for so many people," Mathias explains. The Uniwrench will launch early this year. Eventually Matheus intends to launch around 20 products each year. "The calibre of students here is unrivalled," he says. "You'll see things at degree shows that you won't find anywhere else. Our aim with the Method Design Lab is to turn these ideas into reality and to turn graduates into entrepreneurs in the process. It's a chain that needs kickstarting."
Connecting prototypes to manufacturers and students to industry is something Central Saint Martins is doing by itself. Were the government to wake up to the potential on its doorstep of this ecosystem of skills, innovation and industry, it would surely understand the importance of arts education, both at school level for inspiring young minds to pursue creative studies and also at university and post graduate levels for honing them. One hopes it might also see the benefit of relaxing visa laws for foreign graduates, so the UK can soak up the wealth of skilled workers trained on British soil but currently unable to stay on and practise what they've learnt. At the moment, Central Saint Martins is a thriving global institution providing for a global industry that just happens to be based in London.