Fashion / Global
Fashion
Briefing
Brands, products, designers and retailers on our radar this month.
Polished delivery
Tokyo
[CHIBA SPECIAL]
Mikoto Chiba's shoeshine started over 15 years ago as an illegal curbside venture; he was shut down last April. Four months later Chiba (pictured) reopened in the Yurakucho district with a makeover led by Koji Yasuda, a Tokyo Kotsu Kaikan executive. Yasuda offered space in front of his building and involved other loyal Chiba Special customers, including United Arrows chairman Osamu Shigematsu to dress the team. Interior designer Ryu Kosaka made stools and cabinets. 181 9 9290 5165
Three more shoecare experts:
Union Works is the gold standard for shoe repair in Tokyo.
union-works.co.jp

Yuya Hasegawa's Brift H has shined shoes since 2007.
brift-h.com

Old Hat in Osaka specialises in bespoke brogues.
oldhat-jpn.com/artisans
---
Carry me home
Global
[BAGS]
Monocle proves that haulage and style are not mutually exclusive.
Maison Thomas, Paris
Handmade from full-grain calf skin, Carole Thomas's ethical bag collection is designed in Paris and crafted in the Loire valley.
maison-thomas.com

Archival, Eugene
A US-made heavy-duty backpack. The waxed cotton is finished with brass buttons from the UK.
archivalclothing.com

M. Hulot, London
With leather bags, purses and belts from Turkey and the UK, M. Hulot prides itself on simple, unpretentious design.
mhulot.co.uk
---
Shapely figures
Madrid
[LOTOCOHO]
London-born designer Anna Tomich Hockensmith and Spanish architect Jorge López Conde launched jewellery line Lotocoho two years ago. "We've translated landscapes and geometric figures," says Hockensmith about new collection Ergonomic Territories (pictured), featuring bronze, brass and silver pieces.
lotocoho.com
---
Look no further
Styria
[ANDY WOLF]
Eyewear purchases require meticulous research. Consider a pair of red or green frames by Andy Wolf, an Austrian firm specialising in handmade spectacles and sunglasses made from horn and acetate. "Each frame takes three weeks to make in our small factory in Styria," says designer Katharina Plattner.
andy-wolf.at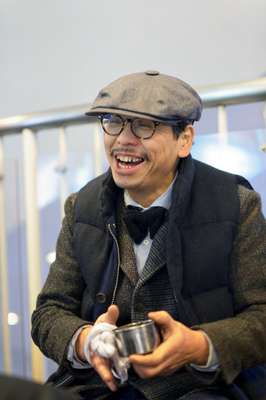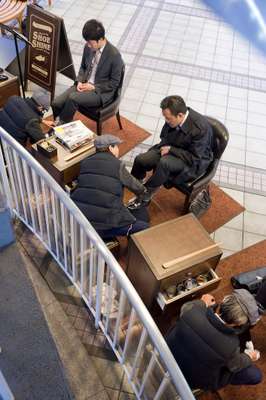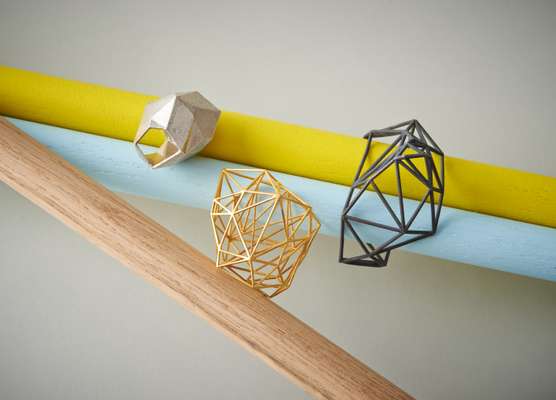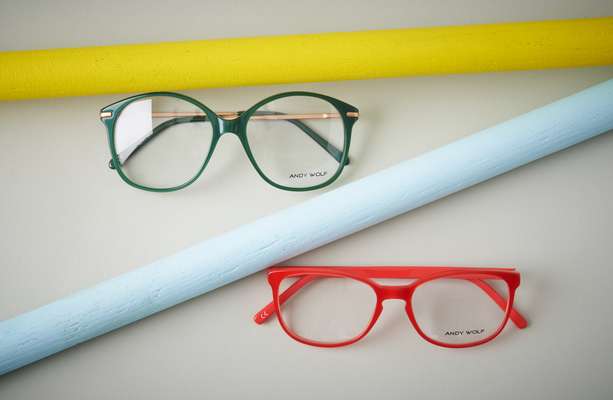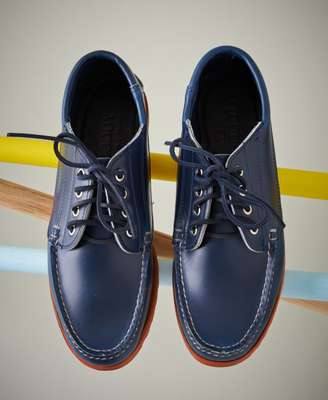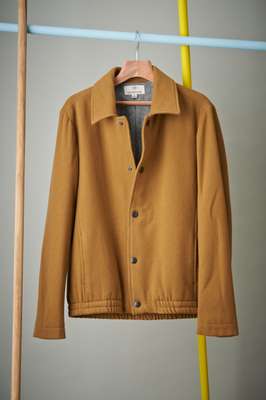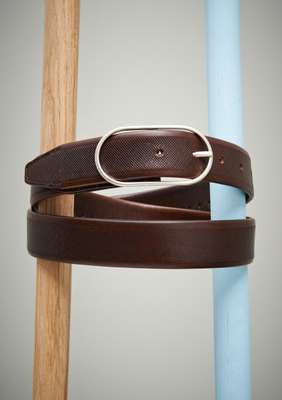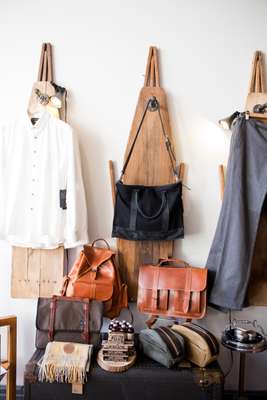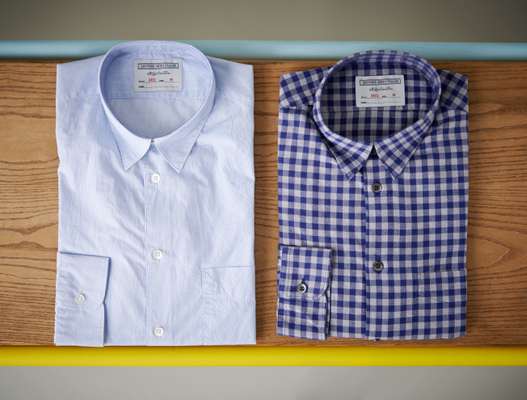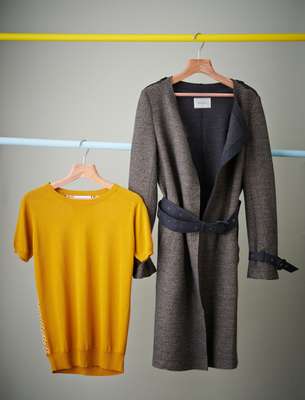 Local knowledge
Maine
[QUODDY]
Named after the native Passamaquoddy artisans of Maine, footwear manufacturer Quoddy takes between three and six weeks to craft a pair of shoes. This Maliseet Oxford in navy is the latest collaboration with British designer Oliver Spencer. The shoes are hand-sewn in the US and feature a red rubber sole from Vibram.
quoddy.com; oliverspencer.co.uk
---
Eclectic mix
Zürich
[WALDRAUD]
Located on Zürich's Josefstrasse, Waldraud is a concept store that sells functional and unique items, most made sustainably in small numbers around the world. The range covers everything from Dutch copper lamps to Japanese outerwear and is constantly evolving. Womenswear by Copenhagen's Stine Goya and jewellery by Norwegian Bjørg Nordli-Mathisen sits next to Brooklyn We Go Hard sweaters, jackets by White Mountaineering and Comme des Garçons T-shirts. "We are constantly on the lookout for new, playful and stylish products that will surprise our customers," says co-owner Lorenz Isler.
waldraud.com
Claire-Anne O'Brien stool
Vij5 copper lamp
Comme des Garçons T-shirt
White Mountaineering jacket
MeS handmade cushions
---
Thought through
Paris
[MELINDA GLOSS]
Headed by philosophy graduates Remi de Laquintane and Mathieu de Menonville, this Parisian menswear label focuses on high-quality fabrics. For their latest collection the duo went to the Hebrides to develop their own Harris Tweed and imported Himalayan yak wool. We're fans of their camel-coloured wool jacket.
melindagloss.com
---
Buckle up
Milan
[ADRIANO MENEGHETTI]
Italian fashion designer Adriano Meneghetti's belts are made with leather sourced from Tuscan tanneries, with each piece put together in his Milan workshop. His collection includes braided models, and buckles in brass and silver coated with zapon lacquer to keep them tarnish-free.
adrianomeneghetti.com
---
Founded in 1892, Turkish luxury-diary maker Ece Ajandasi has relocated its business to Istanbul's Karakoy neighbourhood. Besides the new vast retail space, the five-storey venue also houses Ece's archives.
eceajandasi.com
---
It's all good
Toronto
[THE FUTURE OF FRANCES WATSON]
This two-year-old shop in Toronto's Parkdale neighbourhood sells a spot-on collection of men's and womenswear, selected by owners Kerry Butt and Meg Watson. Whether for Wheelmen & Co waxed canvas laptop cases, United Dry Goods raw selvedge denim, Sunspel undies, Penfield outerwear or Naked and Famous Oxford shirts, The Future of Frances Watson (named after Watson and Butt's grandmothers) is a must-stop. That goes for locals as well as visitors to the city looking for stylish, well-made garments with a twist. There is also a housewares and accessories corner with plenty of intriguing findings from the city and abroad: leather spectacle cases by Tanner Goods, bow ties by Forage Haberdashery and cosmetics by TokyoMilk to name a few.
thefutureoffranceswatson.blogspot.com
---
Dress to impress
Los Angeles
[PICKWICK & WELLER]
"We're inspired by creative workspaces and the people who inhabit them," says Ryan Donahue, co-founder of Pickwick & Weller. The LA brand makes T-shirts from American-grown cotton. Keep an eye out for the new cashmere and silk tees coming out in spring.
pickwickweller.com
---
Gender bender
Tokyo
[BEIGE]
Launched in 2012 by Onward Holdings, one of Japan's largest fashion conglomerates, Beige has a collection of women's skirts, sweaters, jackets and dresses with clean contours. Chief designer Atsuko Miyashita taps Japanese manufacturing know-how in unusual ways: she has previously used factories that specialise in men's clothing.
beige-comma.com
---
Broad appeal
Stockholm
[ANOTHER SHIRT PLEASE]
Founded in 2010 by Carl Bergérus, Oskar Ödling and Anders Lidberg, former colleagues at Acne, Another Shirt Please offers classic, high-quality Italian cotton shirts. "We have sold shirts to 20-year-olds in the very north of Sweden as well as to dads in Australia," says Bergérus. "I guess our customer is someone who wants a garment that lives through seasons and ages beautifully." Monocle's pick? The slim-fit 201 model with one chest pocket and no placket on the front for a cleaner look. Another two or three, please…
anothershirtplease.com