Report / Chengdu
Future imperfect
Sichuan was one of China's poorest provinces until investment from Beijing and abroad brought boom times to its capital. Chengdu and its 'pambassadors' went on a global sales offensive.
Other than the purple corduroy trousers they wear on the Hong Kong to Chengdu route, Sichuan Airlines flight attendants have plenty to be happy about. Their airline recently went long-haul, is on course to start servicing Melbourne and is continuing to ride the economic wave sweeping its home base. Chengdu, the capital of Sichuan Province in southwest China, has been transformed from agricultural backwater to economic powerhouse in just over a decade.
Thanks to money flowing into the previously improverished region from Beijing's Go West initiative and the pool of cheap skilled labour (wages are 25 per cent lower here than in coastal areas), Chengdu is attracting record levels of visitors and foreign investment. Nearly 97 million people came to Chengdu in 2011, which is more than double the figure for 2008. The city's economic growth rate, at 15 per cent, is twice the national average.
Despite their fiery nature, said to be a result of eating spicy Sichuan food, locals see their city as an antidote to commerce-driven Shanghai and the political intrigue of Beijing and are proud of the relaxed Chengdu charm, a mix of impressive statistics and laidback attitudes.
In the Golden Cow neighbourhood, a leafy area in the city's northwest, railway ministry workers are starting the day playing badminton and practising tai chi among the ginko trees in the ministry garden. Inside low-rise buildings young women, some improbably dressed in outfits that team Ugg boots, leopard-print tights and short skirts, scurry through corridors carrying tea thermoses.
Upstairs, framed by a large aquarium, railway official Lin Zhiqiang talks about life in Chengdu as he presents his business card. True to Chinese bureaucratic form, it's a delight to decipher. The deputy chief economist and director of the Third Civil Construction, Destruction & Research Institute and senior engineer of the China Railway Eryuan Engineering Group says, "Chengdu is relaxed compared to other cities [in China]. We don't have tight schedules. People can enjoy a comfortable life here."
It's from these offices that much of the province's railway development is plotted (as well as railway projects in Vietnam, South Africa and Ethiopia). "With the establishment of the People's Republic of China [in 1949] a lot of investment went into Chengdu's infrastructure. It's very good," Lin says. "Sichuan is surrounded by mountains – the saying goes 'it's harder to travel to Sichuan than to heaven' – so transportation infrastructure is very important for us, not just to communicate with the outside world but for the economic and technological development of the entire province."
New railways, the metro and terminal two at Chengdu's Shuangliu International Airport are helping to bring the world here. This year, the Australian government opens a consulate in the city and local emissaries are preparing the ground for future Australian businesses. David Dukes, who works for the Australian Trade Commission in Beijing, has just launched the Australian Chamber of Commerce at the Shangri-la Hotel in the upscale Jianjiang neighbourhood. "The Australian government is committing people, resources, time and energy to building up Australia's relationship with southwestern China," he says. Australian companies such as Bluescope Steel and anz bank have already set up shop here and there's room for more, as Dukes explains: "That the market here is not saturated with Australian products really means that there are a lot of opportunities for Australian companies." Others are also getting in on the act. More than 200 Fortune 500 companies have opened regional bases in Chengdu. Dell, Intel and Symantec are working out of the recently built high-tech park while, in Auto City in the southeast, Volkswagen's plant expects to spew out 350,000 cars a year by the end of 2013.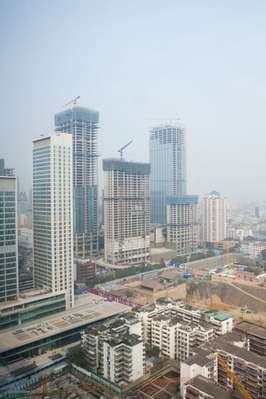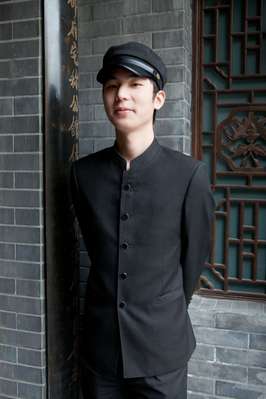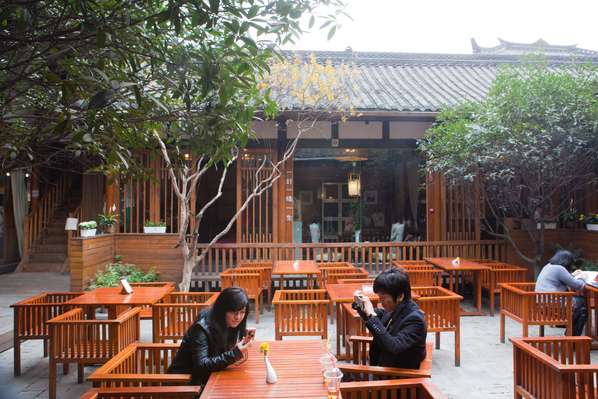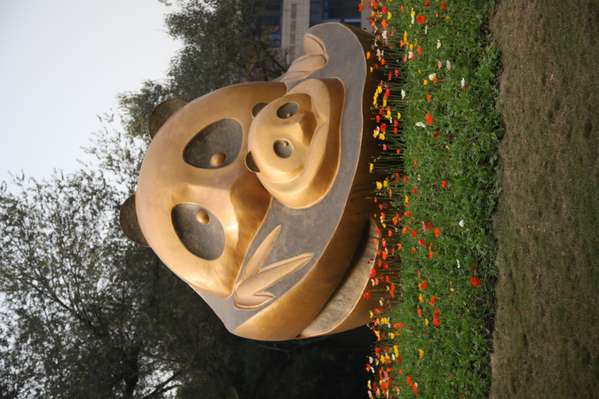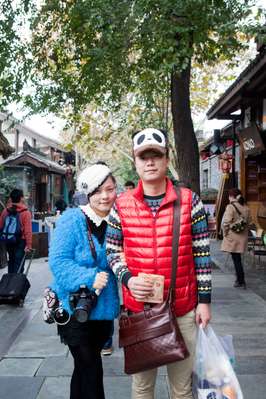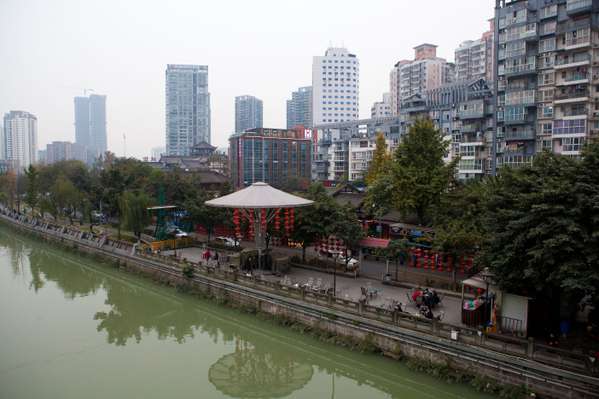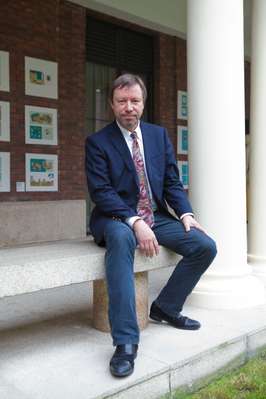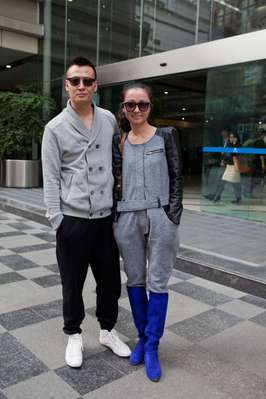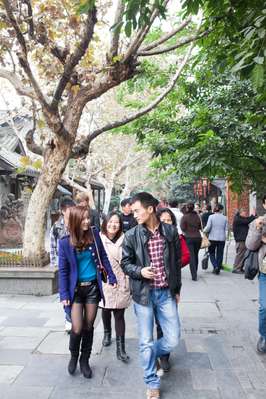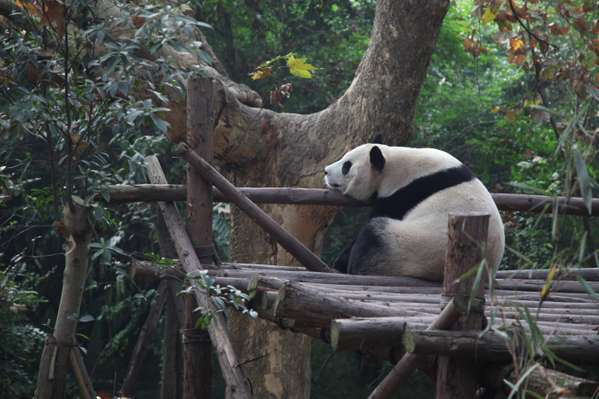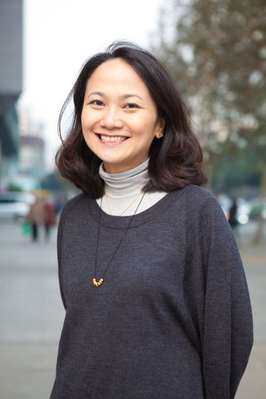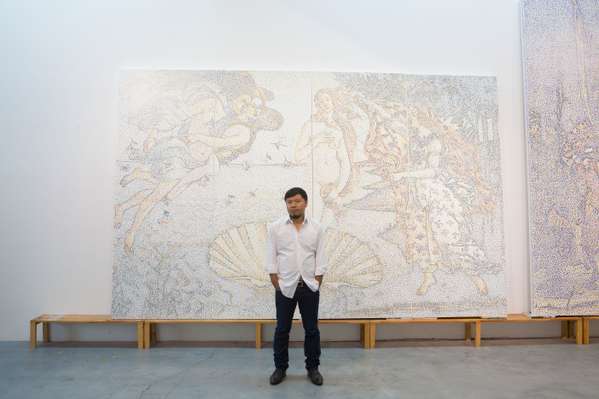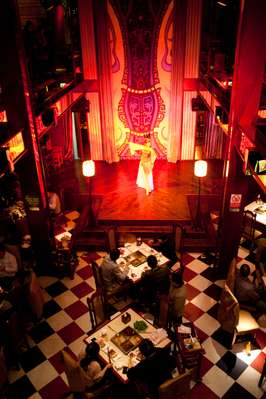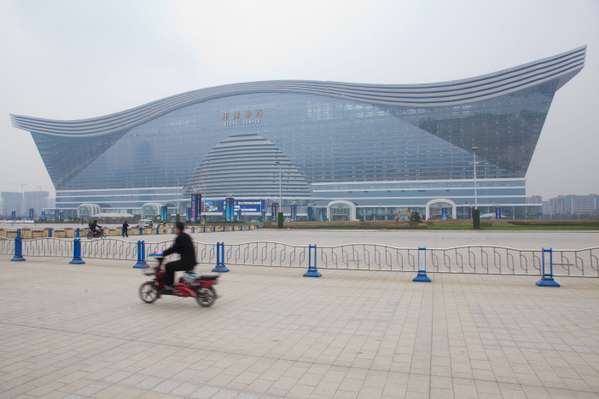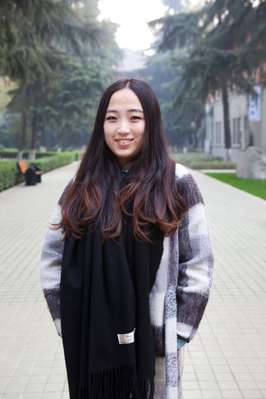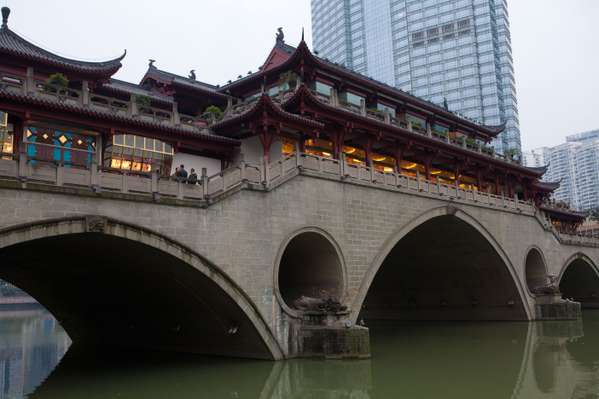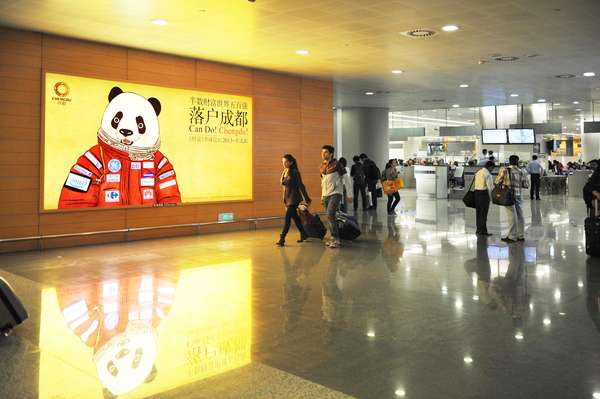 Foreign developers are transforming the city fabric, including Singaporean Capitaland, which has created a high-end shopping street. Hong Kong's Swire is digging up a 70,000 sq metre plot in the city centre to create an open-air shopping arcade complete with restored heritage buildings, a luxury boutique hotel and a 45-storey office block. In addition, Korean department store Lotte will open a local branch in Tianfu New Area, a huge mixed-use development south of the city, later this year. "All the Western, Japanese and Korean companies have started flocking to Chengdu at the same time. Business is growing and the opportunity to earn more money is getting larger," says Sung Hwan Lim, director general of the Korea Business Centre in Chengdu.
Investors are also attempting to cash in on Sichuan's resource-rich soil. Madrid-based mining company Ferro Atlántica runs a compact local office from the 23rd floor of the Times Plaza building in Chengdu. César Vázquez Morenes, legal counsel for the company, has been here for three years, during which time he's tried to get the ball rolling on a €600m silicon metal factory and hydroelectric power plant in the area of Sichuan bordering Tibet. "We've been very well welcomed," he says but admits getting things going is politically difficult. "We're tapping resources that are very interesting for them and that's where it gets a little complicated."
It's easier to get the government's stamp of approval on less controversial projects that focus on education. Driving north out of Chengdu, past new residential developments with names such as "Fairytown on the Slopeland" and "Fantasy Space", you reach the newly built Nordic International Management Institute (nimi). The Dutch dean of faculty, Willem Burgers, explains why Chengdu is so attractive to foreigners: "This is the Rome of China. Chengdu is the unknown, the romantic China. Culturally this is the old China; economically, it's the new."
Burgers and his partner Per Jenster, a Danish entrepreneur who has worked in China since the 1970s and is now running nimi as its president, have high hopes for their business and management school. They are confident at least 10,000 students from around the world will be attending classes at nimi in five years' time. A first batch of 18 PhDs have already been through its doors.
The dean explains how the Nordic concept of openness (in this case, an "open university" that welcomes the local community to arts performances) has gone down well with Chengdu's government. It even footed the €25m bill for the school house and grounds, where bicycles donated from the Danish Pavilion at Shanghai Expo 2010 are parked on the well-kept campus lawns. A bronze statue of Swedish scientist Alfred Nobel is on display in the tiny park that bears his name. From here you see the river, cleaned up in time for nimi's big opening at the end of last year, and, beyond it, rows of half-built residential towers that will become Nordic City. The new neighbourhood of 16,000 apartments is where faculty staff, students and locals will live side by side.
Further construction is afoot here in the northern suburbs, an area traditionally neglected. A new airport is being discussed and the metro is on track to reach the area in a couple of years. A mega-mall of 60,000 shops is on its way, as are "Fur City" and "Electronic City".
But Chengdu's hunger for new products, new homes and new cars comes at a price. The city's snow-capped mountains, of which locals talk so fondly, are hidden behind thick clouds that admit little sunshine. Often the pollution is so bad it's considered dangerous to breathe the air outside for long periods. The glass and metal monstrosity in the southern area of Chengdu, soon to become the Tianfu International Finance Centre, is a harbinger of how bad things might get if development continues regardless of either aesthetics or surroundings. So large it almost blends into the grey heavens, its roof seems to be crumbling even before all of the scaffolding has been removed.
There is a glimmer of hope, as city officials are keen on green projects such as the car-free district, planned by Chicagoand Beijing-based practice Adrian Smith & Gordon Gill Architects. But, while the scheme has capacity for 80,000 people, it may be too small to have real impact on the environmental degradation that is steadily pushing Chengdu down the liveability scale. The legacy of the damage could transform the capital of China's southwest into a soulless mega-city as quickly as its economic boom drew it out of the doldrums. Perhaps it's time local people put their famous fieriness to good use and reined in the rampant development in the name of the Chengdu charm of which they're so proud.
---
If you've heard of Chengdu, chances are it's because of the giant panda. Chengdu officials have been pushing the bear, which is native to Sichuan, in a big way worldwide as part of their effort to put the city on the map. Unsurprisingly it's working (who doesn't love pandas?). Following the earthquake of 2008, which devastated large swathes of Chengdu's surroundings, global advertising firm Ogilvy & Mather was called in to rebrand the city as a cuddly place. The "pambassador" campaign has been a success, as have the campaigns drawn up by Ogilvy's local partner Apex.
You'll see the latest instalment if you're travelling through the airports of Amsterdam, Singapore, Tokyo, Hong Kong or Taipei this spring. The giant panda plastered on posters is wearing a space suit and advertising the Fortune 500 forum coming up in Chengdu this summer. Back home, the investment in the city's image has been good for the real panda; there's a kind of pandemonium on the Panda Base just outside the city, which on most days is busy. While money is being invested to make the 100-hectare park comfortable for the animals, locals just can't get enough of cute, furry things: the world's largest teddy bear museum opened in Chengdu at the end of last year.
---
Less advertised than the giant panda (in fact, not advertised at all) is Chengdu's status as the second-largest fighter aircraft manufacturing base in China. Facilities such as State 132 produce up to a third of the state-controlled China Aviation Industry Corporation's output. High-profile programmes include the single-engine JF-17 fighter produced for the Pakistani air force, China's first modern aircraft the J-10 and the stealth fighter J-20, which first flew in January 2012.
"Chengdu is at the tip of the pyramid in terms of Chinese military aircraft design," says Reuben F Johnson, aerospace and defence correspondent for Washington DC-based magazine The Weekly Standard. "It became the place where you took pieces from different ideas and synthesised them into something uniquely Chinese." Learning how to build solid fighters from the Russians, Israelis and, indirectly, from the Americans (through the Pakistanis who use US-made military kit), Chengdu's 50-year-old defence industry is in good health. The aim now is to develop something similar to the Swedish Gripen, released by Saab in 1997 as an affordable single-engine fighter that could be sold worldwide.
---
Animal magnetism: mascots
Chengdu is not the only city to have a loveable animal as its mascot, even if it chooses to wear a puffa tracksuit. Here are 10 more:
Seoul's Haechi
Looks a like a feral Pokemon, but is in fact a fire-eating dog representing law and justice while offering protection from disaster.

Ljubljana's dragon
Jason, of Argonauts fame, supposedly slew a dragon near the Slovenian capital.

Venice's winged lion
The improbable creature is the pet/familiar/sidekick of St Mark, whose remains have been in the city since AD828.

Nara's deer-boy
The be-antlered baby Sento-Kun was one of the shortest-lived Japanese city mascots, unveiled in 2008 and veiled shortly after due to public dissatisfaction.

Western Australia's numbat
The numbat is odd even by the standards of Australian state mascots: a termite-scoffing marsupial with a striped coat, resembling a punk-rock meerkat.

Palm Bay's manatee
This Floridian settlement adopted what is essentially an ocean-going cow as official animal in 1982.

Lincoln's imp
The stone goblin in the rafters of Lincoln's medieval cathedral arrived, it's said, as an emissary of Beelzebub.

Singapore's merlion
The lion-fish hybrid began life as a 1960s logo for the Singapore Tourism Board.

Austin's bat
Mexican free-tailed bats purge the skies of six tonnes of insects nightly and bat tourism nets the city $10m a year.

Runaway Bay's chupacabra
In 2010, a strange carcass was found in the Texan town. Could this be the mythical goats'-blood drinking chupacabra? No, it was a diseased racoon. Commendably the town adopted the chupacabra as mascot anyway.