Worldwide enterprises / Global
Make your mark
Wasabi, beer, olive oil, iron ore and wool: certainly the worst possible ingredients for a cocktail but, it turns out, the perfect recipe for business success. Here we profile five companies that between them have made these elements their own, from a knitwear company in Scotland to a mining start-up in Australia.
There's no exact blueprint for starting a new business. Ideas can appear in a flash of inspiration or smoulder for years until they come to fruition. Branding strategies and business plans can be scrawled on the back of an envelope or plotted by teams of highly paid consultants. One thing remains constant: starting a brand from scratch demands insight, tenacity and vision. But rather than theory, here you'll find the practical wisdom of a knitwear brand that launched and launched again before getting it right; a group of Chilean entrepreneurs who established an award-winning olive oil factory; two pairs of Parisian beer enthusiasts who resurrected two of their city's defunct breweries; a new venture growing a rare Japanese root in the wilds of the English countryside; and a mining company in the Australian outback. Practice really can make perfect.
---
HOW TO...
grow a secretive foreign crop
A Dorset anomaly
Few farmers are more clandestine than those who grow fresh wasabi. The demanding vegetable requires constant flowing water, dappled sunlight and two years to mature. The level of know-how to grow it is reflected in the price tag: 100g costs around €40.
So when 163-year-old English salad producer The Watercress Company took up the suggestion of a visiting chef to grow the crop in the UK it's no wonder the venture was difficult. "The Japanese are not keen to let people in on their production methods," says Jeremy Martin, production director of a sideline called The Wasabi Company. "There are tourist farms that you can go and see but even they won't tell you a lot."
None of this deterred Martin, who has been growing watercress since the late 1980s. Rather than try to copy Japanese cultivation methods he looked at how wasabi grows in the wild. Three years since the company imported saplings from Japan it has successfully adapted a way to harvest the crop in England's unpredictable climate.
Unsurprisingly, the exact location of The Wasabi Company's farm is kept under wraps to protect against copycats and thieves. "A normal rhizome [plant stem] is about £60 (€74) and you get a few on a plant, so when you think about the thousands of plants we've put in you're talking about huge value that could be taken quite easily," says James Harper, a former primatologist who is now the firm's product manager.
This secrecy is what gives the product a unique monopoly in the UK market. The company packs and ships its produce from its Dorset HQ to leading kitchens around the UK, including the Michelin-starred Le Manoir aux Quat'Saisons in Oxfordshire. "You've got to be careful not to be a flash in the pan," says James. "To go into one of the big supermarkets would almost be too much, too fast – it's got to be done in stages."
Hence the public can only buy through the website (thewasabicompany.co.uk), which also sells various preparation utensils. There are even plans to make a traditional Japanese grater usually made of shark skin – but using local dogfish skin instead.
Stay the course
Take a long-term view. It's infinitely preferable to be a slow-burner than a flash in the pan.
Make the effort worthwhile
Be sure to maintain a first-to-market edge. Anything that you've had to sweat away at and work out yourself should be protected.
Be flexible
Don't be arrogant enough to think you can't steal from a foreign product's origins but don't be afraid to adapt it to your own market.
---
HOW TO...
revive a forgotten beer brand
Two Parisian top-ups
Until very recently it had been several decades since the French capital had a beer brand of its own, with the city's breweries falling prey to buy-outs, mergers and bankruptcies. However, two pairs of Paris-based entrepreneurs have separately (yet almost simultaneously) decided to set things straight by acquiring dormant beer brands and bringing them back to life.
Until 2009, Demory, founded in 1827, had not been sold since 1953 when the brand was lost in a merger. After spotting one of the brewer's antique labels at a beer expo, Kai Lorch and Jonathan Kron decided it was high time to resurrect it. Lorch says he fell in love with the logo: a floating angelic figure carrying a star. After getting legal clearance to take on this yesteryear brand, they modified it slightly in order to "bring the vintage theme into the present day".
To anchor their brew, Lorch and Kron opened a flagship Demory bar in the heart of Paris from which they also distribute their beers to more than 90 bars, clubs and hotels in the city – and beyond. "But our goal is not to expand too fast," Lorch says. "First and foremost we want to make good-quality beer."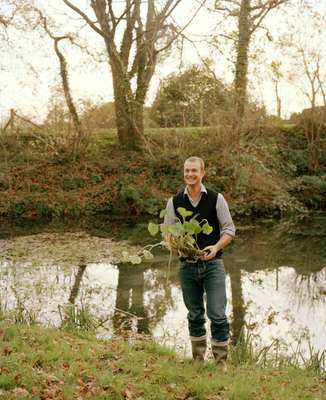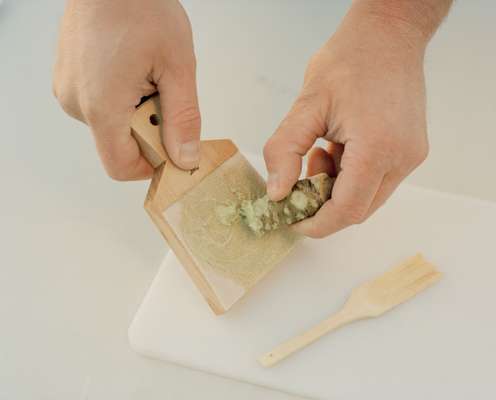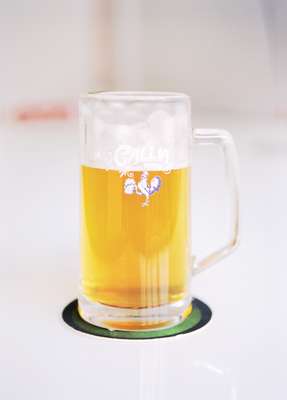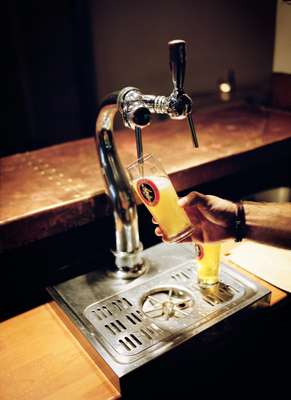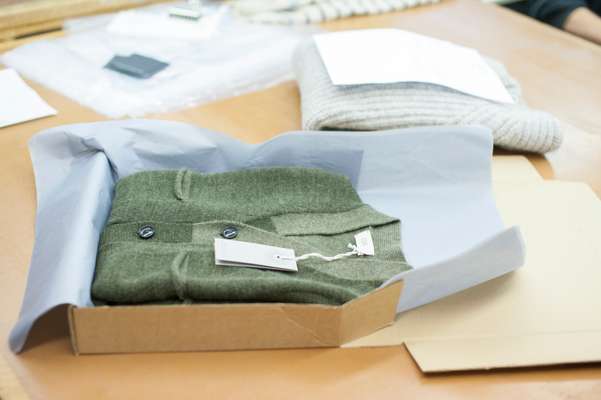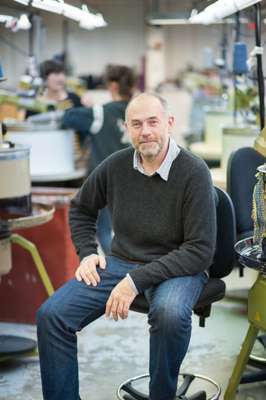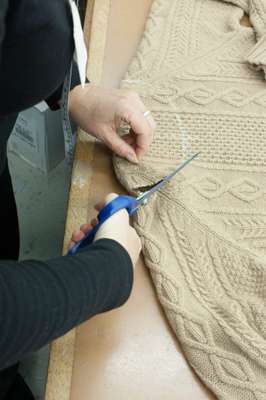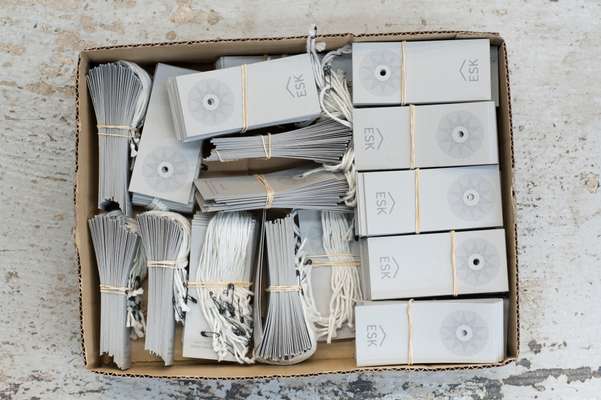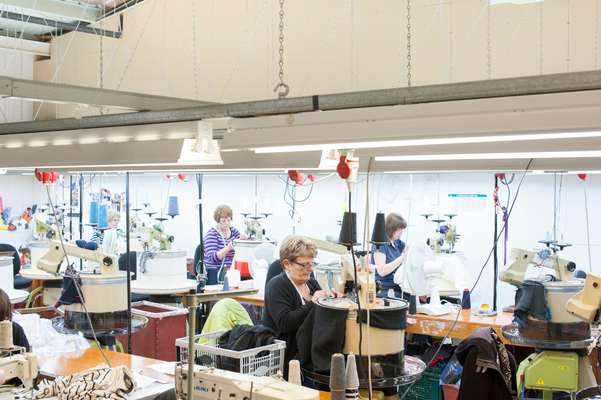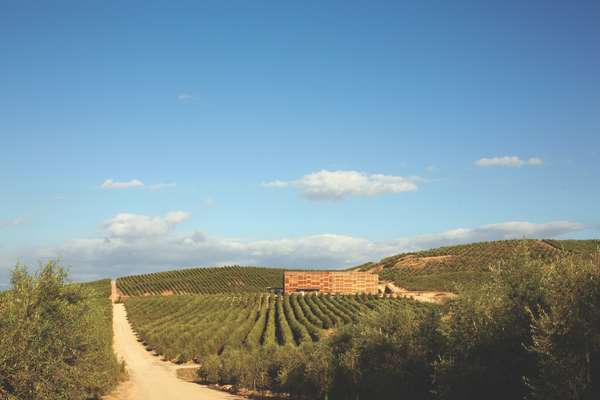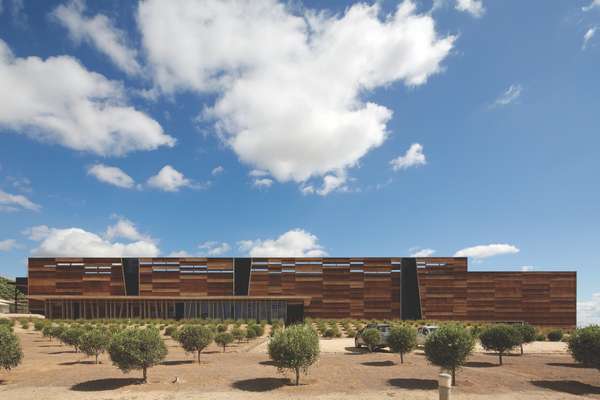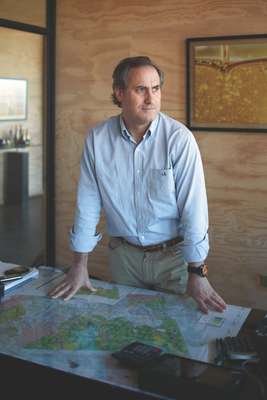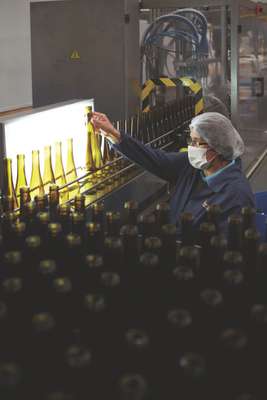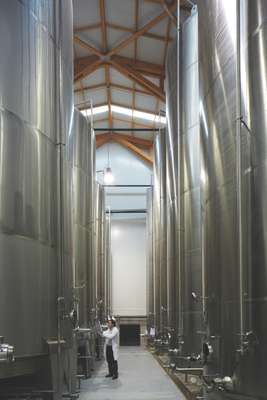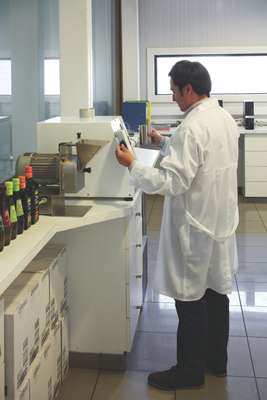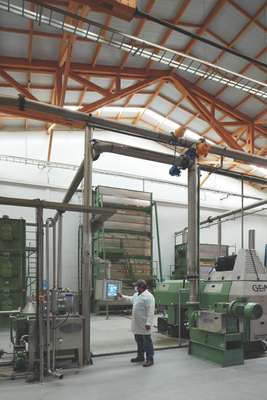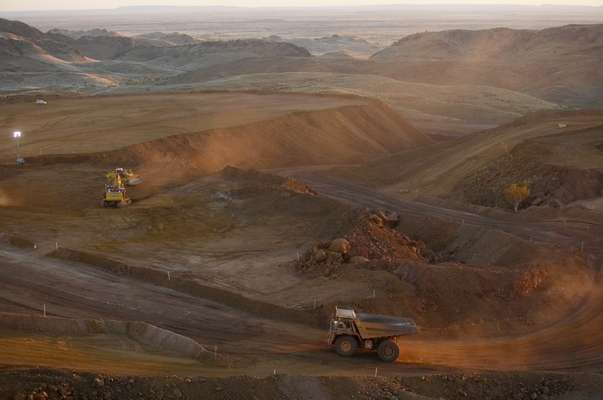 Across town, two not-quite-30 Parisian entrepreneurs have done something very similar. Jacques Ferté and Guillaume Roy have rescued a classic, forgotten beer brand from obscurity, with the Belle Époque-era Gallia having vanished after a takeover in 1969. "Until recently, all that remained of the Gallia name was a block of flats in the 14th arrondissement on the site where the brewery used to be," explains Ferté.
With help from the descendants of the previous owners of Gallia, the two friends reinvented the look of the brand based around the original cockerel logo. They also employed the Guimard typeface, which was designed by Hector Guimard in the early 1900s and is used to spell out the names of stations on the iconic cast-iron bouches de métro on the Paris underground.
The original recipes for Gallia beers disappeared long ago but Ferté and Roy say they have done their best to be true to the original flavour. With the results already on sale in 250 locations, Gallia's new masters are surprised by the brand's success but have a theory as to the reason behind it: "People like our story because it is old and it is true," says Ferté. Lorch at Demory agrees with this hypothesis. "An old brand has stood the test of time and that inspires confidence in consumers."
Establish your position
Get legal advice to ensure that you alone have full ownership of the rights to the dormant brand you have chosen.
Strive for authenticity
Trace any surviving family members or former employees and involve them in the process of reviving the brand. This will create a compelling narrative.
Make new friends
Position your brand in the community where it originated and generate goodwill and visibility by sponsoring local events, projects and exhibitions.
---
HOW TO...
refresh a knitwear institution
A yarn from Scotland
Walk into any fashion shop on the Champs Élysées or Bond Street and there is a high chance that Scottish firm Esk Valley Knitwear is behind the woollen selection on offer. The company started life in the 1960s and is now the manufacturer of choice for a high-fashion client list that includes Paul Smith and Nigel Cabourn.
Knowing he had a great product, second-generation owner Stuart Maxwell (pictured right) wanted to repackage his firm's expertise and try his hand at retail. "Scottish knitwear has a really traditional image and I wanted to make it more modern," he says. In 2011 he launched Esk Life, a high-end knitwear brand named after the Scottish valley where the factory is based.
Launching a new brand was far from straight forward. "As a manufacturer you just develop high-quality products to customer specifications. If you have your own brand you have to do everything else that comes with it, like the design, sales and PR. It's been quite testing," says Maxwell.
So, after a year in the market, Maxwell decided to relaunch with a new team. He hired Lorraine Acornley, a knitwear designer who had cut her teeth at Joseph and Pringle among others. "Lorraine had a similar eye to me and we have a shared passion for textiles and knitwear," he says. "She steers the aesthetic and design direction of the brand and has increased its aspirational value."
The new brand also got a new aesthetic. With the help of graphic design studio Untitled, the team stripped everything back - including the name, which simply became Esk. Reinvented with a clean, graphic look, the new identity finally communicated the brand's status as a serious contender in a growing luxury knitwear market that was worth €1.8bn in 2011.
Six months since the relaunch last September and business on the e-commerce site is booming. In one year alone, Esk is expected to add a further €155,000 to the €1.2m turnover of Esk Valley Knitwear. "I think it proves it is almost impossible to get right the first time – it takes time to learn and understand the whole process," says Maxwell. "It also takes money. We have learned that you should never compromise and always do what's right for your brand." If those figures are anything to go by he certainly got it right the second time around.
eskcashmere.com
Get the look
Employ a graphic designer who can visually execute your brand in all formats.
Know where you stand
Have a clear idea of what your product is and its market position.
Invest confidently
The returns will be worth it if you get it right, even if it means splashing a bit of cash early on.
---
HOW TO…
build a factory
Chilean olive oil
When Chilean fruit and wine impresario Alfonso Swett decided to start Olisur in 2004, he and Tomás Eguiguren hit the road. "We travelled 1,500km over the course of a year looking for land," says Eguiguren (below), who is now the general manager. As he sits in a pine-panelled meeting room at the company's plant in San Jose de Marchigue, outside is what used to be sheep pasture. Today, the full-wall window behind him reveals tens of thousands of olive trees swaying in the afternoon breeze. "We thought this property had the right mix of soil, climate, water and sunlight to give our oil a special character."
Olisur harvested its first crop in 2009 and is building a reputation for its scrumptious sustainable product. The firm employed the new technique of high-intensity planting, growing 1,750 trees per hectare to increase yields and reduce time from planting to first harvest. They also set about the venture with a resolute commitment to the local ecosystem. Workers planted about 3,000 native vines to mitigate converting pasture to monoculture and left islands of native woodland throughout the property to provide refuges for eagles and foxes.
Next the brand enlisted Guillermo Hevia Architects to design a stained-plywood factory to complement the surrounding landscape. The building's structure relies on laminated pine beams. Inside, climate control is mostly geothermal, using the stable subsoil temperature for summer cooling and winter heating. Skylights minimise the need for electric lighting, helpfully reducing the bills for a company that spends a fifth of its operating budget on electricity.
The hard part, Eguiguren says, is building the brand when a lot of olive oil sold as extra virgin doesn't meet the standard. Still, things can't be going too badly: sales are growing in Brazil, the US, Canada – and Chile. "The first harvest was at the beginning of 2009," says Eguiguren. "That was 200,000 litres, a tenth of what we do today."
Find patient investors
Since Olisur started in 2003, $50m (€38m) has been invested in land, a processing plant, and other start-up costs. With investors demanding 15 per cent annual returns, partners willing to accept deferred rewards were crucial.
Pursue new markets
With Europe mostly blocked off by protectionist duties, Olisur has looked for sales in Japan and Brazil.
Be natural
Find ethical, sustainable ways of farming and stick to them. It pays in the end.
---
HOW TO…
start a mining company
An iron will in Australia
Geologists and risk-taking businessmen are often diametrically opposed personalities but David Flanagan combines both. "Geologists: we're prospectors at heart," he says. "Running your own company is just a natural extension of that."
After two decades working on gold mining and iron ore development projects in West Africa, Indonesia and Australia, in 2004 Perth-based Flanagan saw an opportunity to pour that knowledge into launching his own mining company in the resource-rich Pilbara region of Western Australia.
Going solo against mining giants such as Rio Tinto and bhp Billiton, Flanagan prospected for everything from gold to diamonds to uranium. He at last struck iron ore in Pilabara's northwest and Pardoo, his first iron-ore mine, was up and running with a au$12m (€10m) investment in 2008. By the end of that year he'd exported his first million tonnes to China and, staying on an aggressive expansion course, he negotiated a co-mining contract with Global Advanced Metals at mine site Wodinga in 2010.
Today Flanagan's firm Atlas Iron mines six million tonnes of iron ore every year and has become Australia's fourth-biggest iron ore exporter; the aim is to export 46 million tonnes of iron ore per year by 2017. Yet mining is a risky business: there's the problem of fluctuating resource prices; significant overheads in acquiring land rights; and the cost of hardware such as machinery and trucks.
Despite the potential for sleepless nights, Flanagan is adamant that the returns are so great that he would do it all again. He puts Atlas Iron's 600 employees at the top of the list of reasons why the company is such a success. "If you've got some good mining people with a good mining pedigree, that's all you need," he says. "In essence, anyone can do this."
Get the right people on side early
Find investors with an appetite for risk to match yours.
Save for a rainy day
Make sure you have enough money in the bank to fall back on in case there are commodity-price fluctuations in the market.
Go with your gut
Don't hesitate when the opportunity to acquire mining land presents itself because you just don't know when the next opportunity will come around. How to afford it? See tip one.