Media/Art market / Global
Media/Art market
Briefing
A magazine printing concept, Jim Marshall speakers and other media and art news.
Work of art
Bangkok
[BOOKS]
Opened in late November 2012, Hardcover is a hidden gem in the Bangkok book scene. Founded by Shane Suvikapakornkul, a 20-year veteran of the bookselling game and the curator of the nearby Serindia Gallery, the shop showcases over 1,000 well-bound titles covering fashion, photography, art and design.
"I started as an art bookseller in a most genuine sense: before the internet and specialising in Asian art," Suvikapakornkul explains. "To be able to revive all this knowledge and to show that there is a place for bookselling in the digital world is very satisfying."
With a palpable passion for his products, Suvikapakornkul left Chicago for Bangkok in 2005 having identified an opportunity in the region. "To me Thailand is a completely new market – most consumers have never experienced a real art-book shop before." Hardcover's retail space is just that: divided between Bangkok's contemporary art museum on the third level of the City's Art and Culture Centre and a 48 sq m glass-fronted shop on the same floor. The well-lit space, complete with black-clad walls and adorned with annotated diagrams of books, is a welcome change to the sometimes uninspiring Thai book market. "The Thai-language book scene is dominated by a few large printers, publishers and retailers who are basically the same people and essentially control the market," Suvikapakornkul says. "My bookshop is more knowledge-based and gives a sense of wonder and discovery that people should be experiencing in bookshops."
Having seen Hardcover's glossy imports and out-of-print rarities for ourselves, we would have to agree.
---
Hot off the press
Sweden
[MAGAZINES]
Newsagents have trouble keeping an extensive number of magazines and copies in stock due to distribution costs and a lack of storage space but a new Swedish concept aims to change that. Meganews Magazines, developed by TV personality and former journalist Lars Adaktusson and his brother Hans, is a digital magazine automat that prints out your magazine in two minutes. A trial with a handful of automats will start this spring in hotels, grocery stores, Skavsta airport and the Karolinska university hospital. And no, they won't be doing Monocle.
---
Warn the neighbours
UK
[AUDIO]
Fifty years after the late Jim Marshall set up shop in Hanwell, west London, English amplifier manufacturer Marshall has created its first home speaker. The 100W Hanwell is a tribute to the company's distinctive design. Featuring the signature cursive typeface and black-vinyl cladding of the firm's amplifiers, the speaker also includes analogue switches for controlling bass, treble and volume mounted on a brushed-brass plate on top of the main body. This collaboration between Marshall Headphones and Swedish designers Zound Industries is part of a limited anniversary edition of only 10,000 units.
marshallamps.com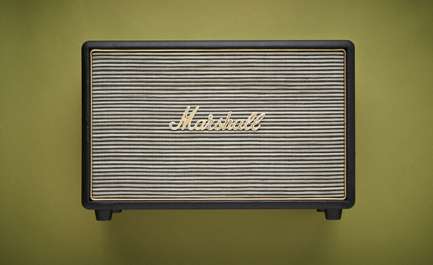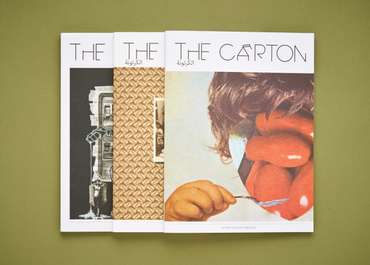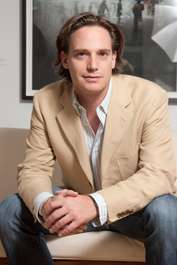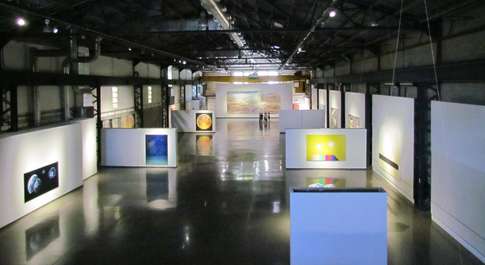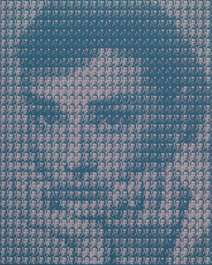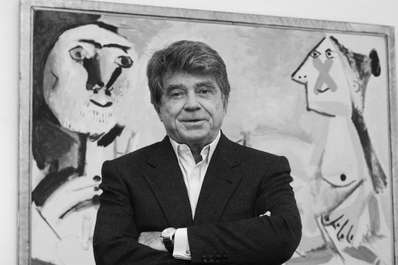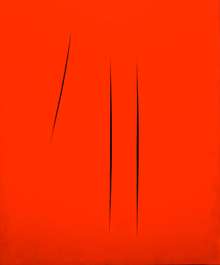 Q&A
Jade George
Editorial director and publisher, 'The Carton'
Beirut
Middle Eastern quarterly The Carton was launched by Beirut's publishing house Art and Then Some and released its first issue in March 2012.
What inspires you?
We're lovers of print and food, for starters. The high supply of creative talent versus the opportunities for it in the Middle East propelled us into action.
What is the back story to the name of the magazine?
We wanted something that is part of our day-to-day life: a carton of eggs, a carton of milk, etc. The fact that the word sounds almost the same in Arabic, English and French (Al Cartoona, The Carton and Le Carton), the most commonly used three languages in Lebanon, was a plus.
What do you aim to achieve with 'The Carton'?
The first issue's aim was to introduce what food culture means and the different elements it encompasses. The team came to being in Beirut although we've produced the first issue between Beirut, Dubai and London. Every issue invites a rotation of collaborators to add their spice to the mix and give them a platform to show their alternative work. We are trying to do our part for slow journalism and print publishing as well as gratify those reading it and working on it.
artandthensome.com
---
Well hung
Right here, right now
Montréal
[MODERN ART]
Given Canada's reputation for subtlety, Montréal's Arsenal comes as something of a surprise. Founded in 2011 by entrepreneurs and collectors Pierre and Anne-Marie Trahan, this home to contemporary art is found in a 4,000 sq m converted shipyard in the industrial-chic Griffintown neighbourhood.
The venture was started with the intent of promoting Canadian modern art and bringing it to the international stage, says gallery director Jean-François Bélisle (pictured). "It's helpful for local art to have a central collaborative space, just as it is instructive to demonstrate all of the various aspects of the art world to the viewing public."
Designed by Montréal-based studio Turcotte Pilon, the space remains true to the original building's architecture, adding only the obligatory white walls, flattering track lighting and polished concrete flooring. There is also a dedicated 2,000 sq m exhibition and event space, rotating between hosting events such as Montréal Fashion Week and Sotheby's auction previews.
It also displays major international exhibitions, including the current contemporary Chinese art group show. Curated by Paris-based Pia Camilla Ind-Copper, it features works from the likes of the Gao Brothers, Cao Fei, Han Bing, and Cang Xin. The show is in Montréal until mid-May before moving to Arsenal's even more recently opened space in Toronto.
arsenalmontreal.com
---
Room service
Hong Kong
[ART FAIR]
Hotel Art Fair
22 – 24 Feb 2013
When Japanese art critics, South Korean curators and gallerists from Hong Kong formed Asia Art Net in 2001, their mission was to bring together art professionals from around the region. By 2008 they had worked out a way to do it: an art fair staged in the rooms of Asia's top hotels.
This year's three-day Asia Hotel Art Fair, the ninth of a now-biannual gathering, will take over dozens of rooms and cover three floors at the Mandarin Oriental in Hong Kong. Sixty-five gallerists, mainly from China, Japan, South Korea, Hong Kong and Taiwan, will be on hand for the event. About 3,000 artworks will be on display – and for sale, of course – with pieces by Chan-Hyo Bae, Yayoi Kusama, Xiaogang Zhang and Dong-Yoon Kim headlining the event. "We display paintings on beds and windowsills, and sculpture pieces in bathrooms," explains Esther J Kim, the event's manager. "It enables visitors to visualise the artwork in a private setting."
hotelartfair.kr/wp
Xiaogang Zhang
Amnesia and Memory, lithograph, serigraph, 2006
Takashi Murakami
LV Monogram Multicolore White, screenprint on canvas, 2007
Chan-Hyo Bae
Existing in Costume Anne Bolyen, C-print, 2012
Joon Sung Bae
The Costume of Painter – Doodling on the wall S, little girl square, lenticular, 2012
Dong-Yoon Kim
Audrey Hepburn vs Gregory Peck, oil on canvas, 2010
---
Q&A
Frieder Burda
Collector
Baden-Baden
One of the three heirs to the German Burda publishing group, Frieder Burda is better known for his collection of 550 pieces of art. The Frieder Burda museum in Baden-Baden opened in 2004 and is now home to all of Burda's acquisitions.
When you started collecting, what was your first big buy?
I bought my first piece at Documenta 1968 in Kassel. There I discovered a red painting with three cuts on it drawn by Lucio Fontana titled Concetto Spaziale (pictured). The painting enchanted me and I knew I had to buy it. I paid around 3,500 deutsche marks [€1,800] for it at the time.
What type of art have you invested in recently?
I buy art depending on my personal taste. Lately I've been buying mostly paintings by contemporary German artists. One of the last pieces I bought is by Leipzig-born Neo Rauch. I collect with emotion and my decisions come from my gut feeling.
Are there pieces by any particular artists that are worth holding on to?
You cannot treat artwork like shares. I find this hype in the art market very unhealthy. What does it mean to sell or auction a canvas for $70, $80 or even $100 million? This makes no sense to me and so I refuse to participate.