The next stage / Global
Our new website
We've been busy transferring more than five years' worth of magazine, film and radio content to our new website. The result: a sharper, more handsome and informative experience. Come and visit us at monocle.com.
Designed to work on any screen, the all-new monocle.com allows you to carry your favourite radio shows, magazine articles and films wherever you go. You can also manage your Monocle subscription and browse the full range of Monocle Shop products on the move.
---
The new homepage offers clear navigation to all corners of the Monocle world - and you can filter by Affairs, Business, Culture, Design or Edits to decide what you read, watch or listen to.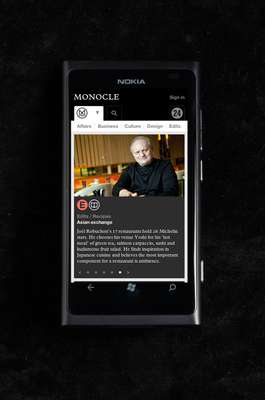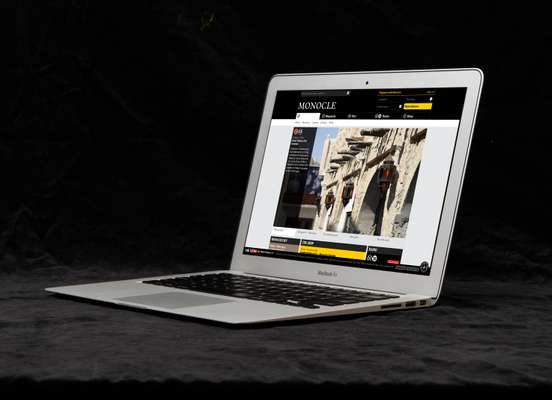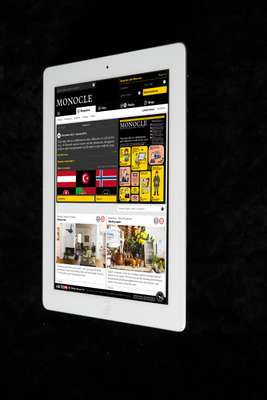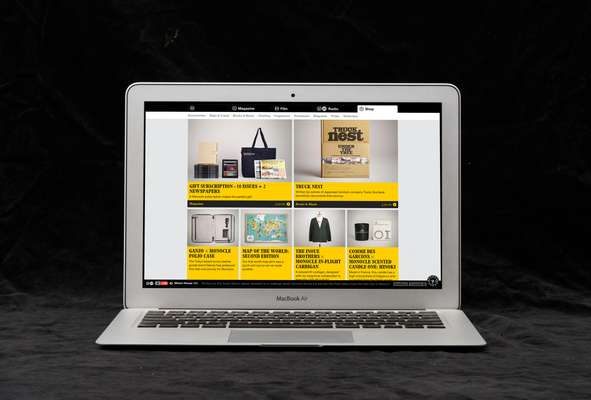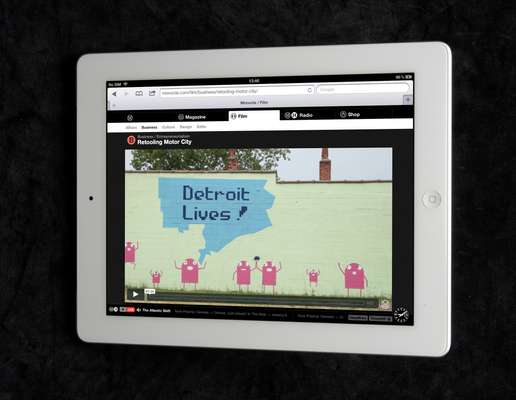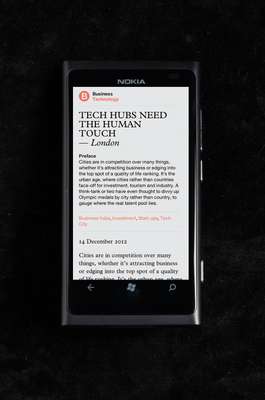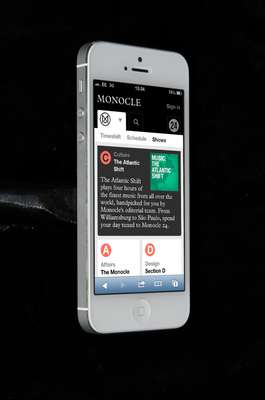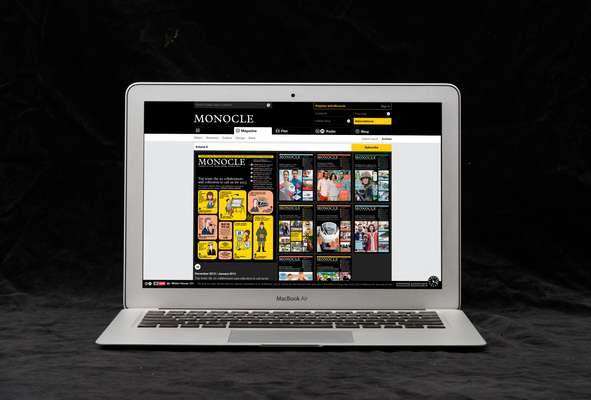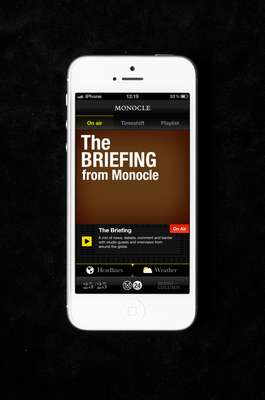 The new Monocle Shop pages offer the full selection of merchandise and collaborations, plus back issues and gift subscriptions. The experience is second only to a visit to one of our street-level stores.
monocle.com/shop
---
Subscribers can now tap their way though our archive of magazine articles in tablet-friendly format – complete with a full gallery of images to swipe through as you read. The radio player will also provide a soundtrack as you move between articles.
---
Our archive of Monocle documentary films is now available in full-screen HD format and plays out on desktop, tablet or mobile.
monocle.com/film
---
Read our daily bulletin of news and opinion in a crisp new format, or listen to the audio version as broadcast live on The Globalist each morning. Online from 11.00 GMT.
monocle.com/monocolumn
---
Monocle.com offers access to live and archive shows broadcast on Monocle 24. See the full schedule and browse by show or broadcast date using our unique Timeshift feature. The radio player is also ever-present on tablet and desktop so you can listen as you browse at home or on the move.
monocle.com/radio
Every magazine article features a full selection of photography, totalling 20,517 images so far
Our growing archive of magazine articles available to view on any device from desktop to mobile
Films available in high-definition
Daily Monocolumn articles
Our full Monocle 24 line-up of radio shows is available for download or stream at home, in the office or on the move