Perfect wardrobe / Global
Principles of style
We ask two fashion buyers what they look for when selecting brands for their shop and for their top picks for this season and beyond.
The first Strasburgo shop opened in 1992 in Osaka. Today there are nine in Japan and one in Shanghai. Strasburgo's men's department sells the latest by Maison Kitsuné, Herno, Incotex, Edward Green and the in-house Strasburgo line – all selected by Lidea's owner Junji Tajima and his team of buyers.
How do you select the brands and garments you offer at Strasburgo?
I am fascinated with craftsmanship and I select pieces that are handmade. I like to explain to my customers how to take care of their wardrobe and to help them understand the culture of tailoring.
What brands are on your radar?
Cruciani's sweater in cashmere and silk, Edward Green's Top Drawer shoes, a shirt by Fray. I'd also recommend investing in jackets and suits by Lardini. For travelling, my pick is a bespoke Harris Tweed jacket by Eral 55, a denim shirt by Barba, stretch denim jeans by Siviglia and a pair of New Balance 991 trainers.
What's typical of Japanese men's style?
Excellent fitting. Japanese customers are starting to understand the importance of well-made garment. If people get the fit right, every style looks neat and refined.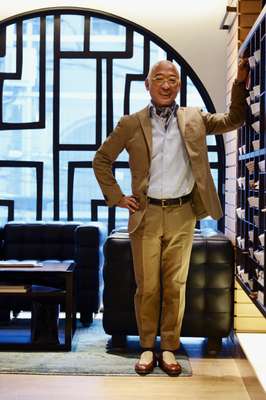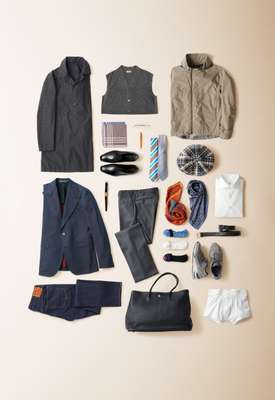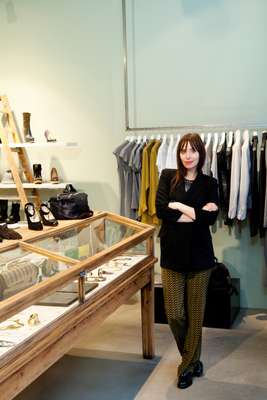 Your favourite menswear shops?
Hollywood Ranch Market, Okura and Shinanoya in Japan. I also like shopping at Barneys in New York and Eral 55 in Milan.
strasburgo.co.jp
---
Cecilia Steiner
Nitty Gritty
Stockholm
Stockholm's Nitty Gritty started out in 1991 offering a selection of menswear and has since become one of the capital's most respected clothing retailers. Two decades later, Nitty Gritty's womenswear boutique opened two doors down, on Krukmakargatan street. The new venture's brand portfolio was entrusted to Cecilia Steiner, former visual merchandiser at PUB, one of Stockholm's biggest department stores.
What is your approach to buying?
I use my very beloved gut feeling combined with a decent amount of brains. We work with a lot of international labels and always need to consider what would work in our market, price-wise and quality-wise. I trust a great item will speak for itself rather than letting a famous brand do all the talking.
What are the best brands to invest in right now?
I have a soft spot for Helmut Lang, Jil Sander, Dries van Noten, Preen, Céline, Aspesi and Isabel Marant. What all these brands have in common is that you can find great quality pieces of excellent cuts and materials that you won't grow tired of. Right now, men's-style shoes are in: any brogue style by Church's, for example. If you need to invest in a shirt, make sure its by British shirt-maker Palmer//Harding.
Top women's wardrobe staples?
Most importantly, good shoes! Without those, all your effort is lost. Of course, a well-made blazer; as for accessories, every woman should have a handbag she loves, a statement belt and a beautiful necklace.
Best travel combo?
A pair of comfy sneakers or boots – flats, that is. Cosy, luxurious socks by Falke – a dash of cashmere in there makes all the difference. Always bring a soft, warm scarf that can double as a blanket or a pillow.
What can the rest of the world learn from Swedish women's style?
Swedish style is pure and simple: straight cuts, not that much fuss. Scandinavian women are very practical. They want their clothes to work for everyday life.
What are your favourite womenswear retailers in Sweden?
Nitty Gritty of course, JUS in Stockholm for consistent style, and the newly opened Designers Corner in Rådhuset in Uppsala.
nittygrittystore.com