Americas / Global
Americas
Briefing
What's on the Mexican president's tarmac, who's nuts for Brazil and why cars are too quiet in America.
Me and my motorcade No.36
The new boy's toys
Mexico — 
ENRIQUE PENA NIETO
If you're the newly elected Mexican head of state there's undoubtedly a lot on your mind. For president Enrique Peña Nieto, decisions about the right motorcade are essential. After all, a trip across Mexico City on congested streets can take hours by car. Not to worry: armoured Chevy Suburbans are the wheels of choice around town. But for trips to places such as the jungles of Oaxaca, itineraries with jet and helicopter hops might be in order.
The Estado Mayor Presidencial (Mexican Secret Service) keeps a small fleet of aircraft ready for vip transport. While it remains to be seen just how President Peña Nieto will use that fleet, it's clear he has both stylish and practical options to respond to just about anything.
In a recent flap, the media reported that the former president, Felipe Calderón, would add a shiny new Boeing 787 to the presidential fleet. Many wondered how a €150m jet was justified, given that more than 40 per cent of the Mexican population lives in poverty. Officials tried to quell those rumblings when they said the jet would be subject to deep discounts as part of a deal with Aeromexico for dozens more Boeing jets. The aircraft is said to be slated for security modifications to make it worthy of the president. Let's hope the Dreamliner's recent teething problems don't hinder any state visits.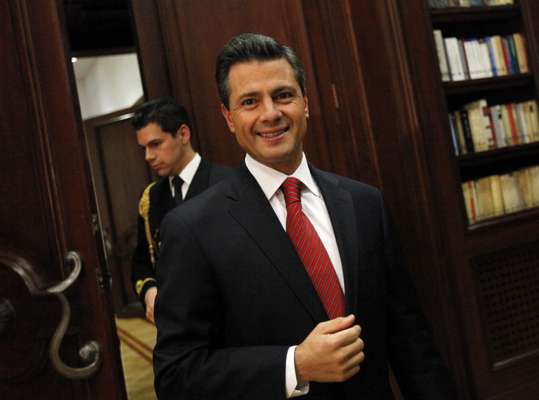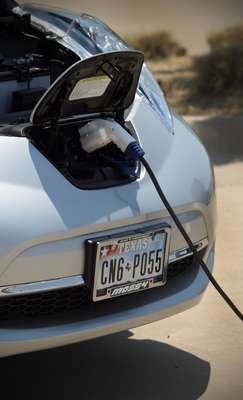 Vehicles
There are somewhere between 15 and 20 armoured Chevy Suburbans that stand ready to shuttle the president, first lady and cabinet members to their appointments. When you see this fleet crest the hill you can be sure someone important is en route.
Aircraft
If it's a low-key trip with close advisors and cabinet members, the Gulfstream 450 can get in and out without much hassle. If the gang's all in, a 737 or 757 might be a better option. The Eurocopter can get the entourage from hub to hard-to-reach town with very little landing room.
---
With hybrid and electric vehicles occupying a growing place on the US's roads, it seems traffic safety planners are facing something of a Jetsons-era conundrum. New cars, it turns out, are too quiet, leading to a spike in collisions between pedestrians and near-silent battery-powered vehicles. The Washington-based National Highway Traffic Safety Administration (NHTSA) has now outlined a new policy requiring battery-operated vehicles to produce louder operating sounds akin to the traditional combustion engine. Set to take effect in 2014, the NHTSA expects the policy to prevent nearly 3,000 collisions a year.
---
Nuts for Brazil
Brazil — INVESTMENT
China is currently Brazil's most important trade partner and may soon also be its biggest investor. At the end of 2012 the Rio-based Chinese-Brazilian Trade Council announced projects worth €50bn.
China's Brazilian investment:
1.
Chinese construction firm Sany is spending €150m on a new road design and pavement factory in Brazil.
2.
Car maker Chery is investing €300m in the country.
3.
Several Chinese banks, including the Industrial and Commercial Bank of China, are looking to enter the Brazilian market.
American music is having a golden age in Germany. After more than 60 years of domination by European artists, US stars such as Lady Gaga have been Germany's bestsellers for four years in a row.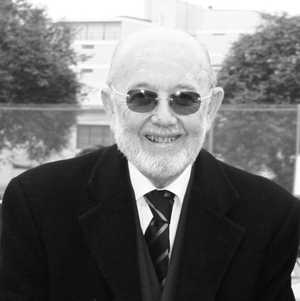 Q&A
Frederick Cooper 
University dean
Peru
Frederick Cooper, dean of architecture at Pontifical Catholic University of Peru, helped commission the Place of Memory, a new cliffside structure to remember the victims of Peru's 20-year battle between Maoist guerrillas and the military.
How did the project happen?
In 2003 the Commission of Truth and Reconciliation produced an extraordinary exhibition of photographs collected by journalists and others who covered the region. A German minister visited Peru and saw the exhibition. He got his government to offer a donation but the Peruvian government rejected it, saying it would open up wounds. A group of civilians reacted and I was asked to get involved. We explained to the government why it was crucial for the project to be carried through.
How does the building capture Peru's recent conflict?
The building is seen as a pathway that runs along the cliffs. There is also a garden with trees and plants that grow in the highlands, where the main confrontation [between the military and guerrillas] took place.