Report / Chattanooga
Clean break
This Tennessee city used to be known for its smog and stench. However, Chattanooga has cleaned up its act, establishing itself as an emerging technology hub and the home of Volkswagen's only US factory. How did that happen?
Chattanooga used to be the kind of town that passing motorists avoided. A pall of orange and grey pollutants hung in the air, spewed by factories that dumped waste into a stretch of the Tennessee River skirting the centre. It was perhaps no surprise when, in a 1969 broadcast still legendary in Chattanooga, journalist Walter Cronkite announced that it was the dirtiest city in America.
Today the scrofulous industrial base in this city of 170,000 has become green and hi-tech; firms large and small occupy its converted brick factories and warehouses. Volkswagen recently built a vast complex to found the car giant's only US plant. Outgoing mayor Ron Littlefield says that a visiting VW executive extolled the city's "intangibles": its river walks, views and forested hills. "At some point," says Littlefield, in a phrase that has become a maxim in Chattanooga, "the intangibles become tangible."
These intangibles have been some time in the making. Shortly after the Cronkite broadcast, new federal and local laws on air quality made the city more liveable. This was a boon for the health of residents but also marked a period of decline: the new directives prompted a number of factories to leave. "There was a nagging feeling in the 1980s that we were losing a generation of talent," says Jim Frierson, a technology consultant and native Chattanoogan.
A key moment came in 1984 when civic leaders held meetings where Chattanoogans voiced their hopes for the future. They mooted the creation of agencies for redevelopment and the elimination of poor-quality housing, plans for a stadium and cultural centre and a proposal to build a freshwater aquarium. Opened in 1992, the aquarium became a symbol. "It was at a decisive location where the main arterial road meets the river," says Frierson. "We were reclaiming our city."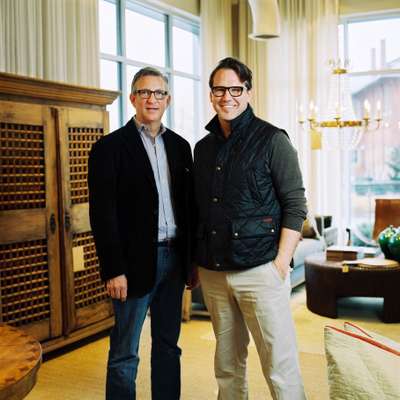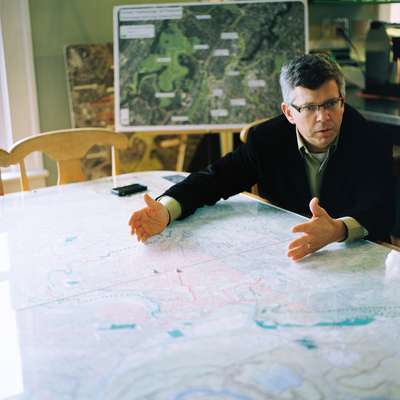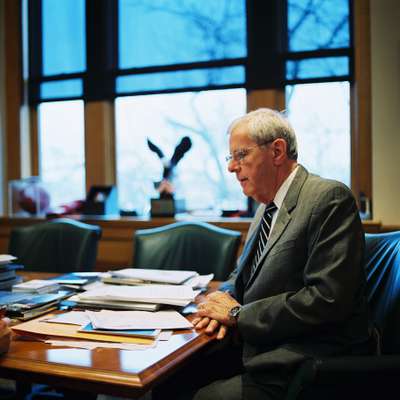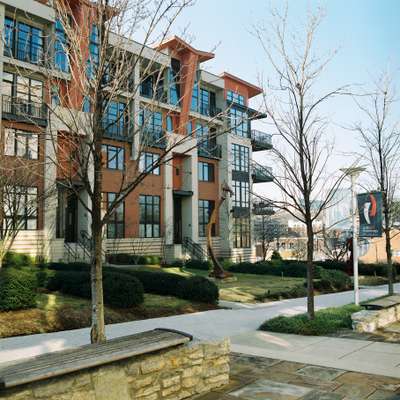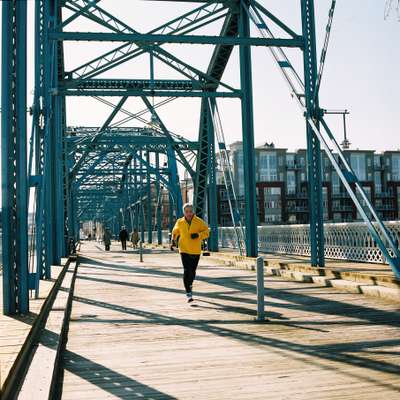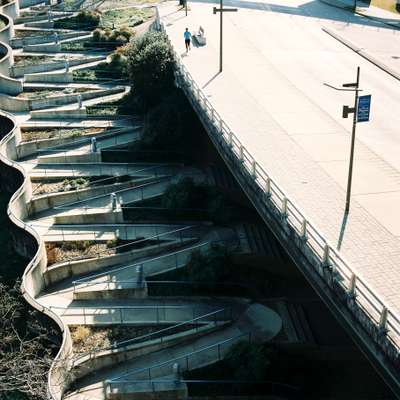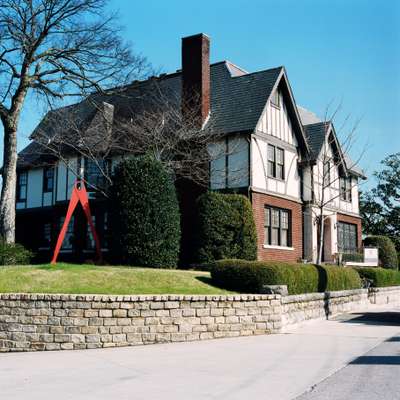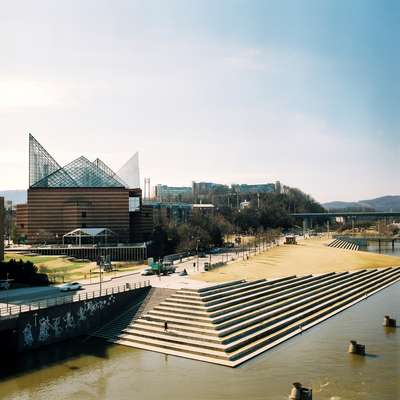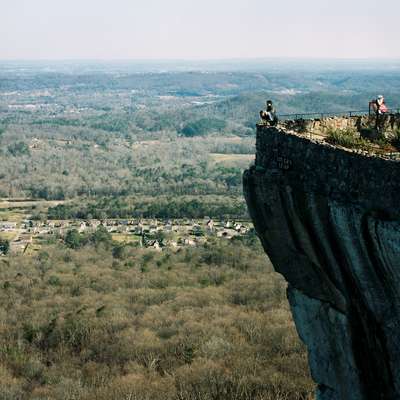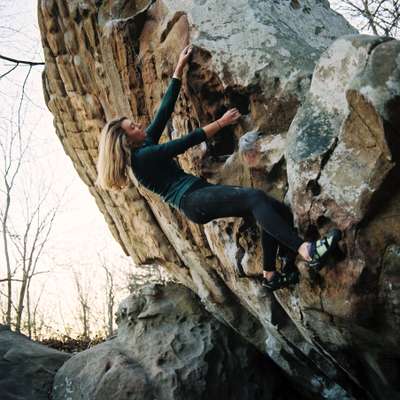 Since then the city has expanded its green spaces, spurred by devoted locals such as Rick Wood, Tennessee director of the Trust for Public Land. "Urban parks are important," he says. "I think on some level they're good for the soul." The trust has helped create a 21km park along the river where it was previously lined with factories and recently raised $2m (€1.5m) for the purchase of a highly visible ridge that was slated for condos.
A younger crowd of professionals has descended. Mark McKnight, aged 31 and born in North Carolina, is a director at Rock/Creek, an outdoor-clothing retailer with four branches in the city. He owns a home downtown in a renovated 1920s school and cycles everywhere. "In 15 minutes I'm at the base of Lookout Mountain in some of the most incredible countryside you can imagine," he says.
The relaxed outdoorsy lifestyle was not lost on Volkswagen: the company was lured by the green space along with a barrage of incentives worth roughly half a billion dollars. The new VW facility is a benchmark in the city's industrial renaissance. Located on the site of a former munitions factory, the $1bn (€740m) plant employs around 3,300 people and one report estimates that it will create 10,000 jobs at parts suppliers and other support industries in the region. This is why, according to Mayor Littlefield, "an auto factory is the holy grail in economic development". So far Volkswagen has paid out around $400m (€300m) in wages and Chattanooga has also brought in other companies using incentives, including an Amazon fulfilment centre.
While manufacturing is key to the city's future, a growing cadre of locals are pushing a digital revolution. In 2011 a city utility, epb, added fibre-optic cables to the electricity network as part of a plan to turn it into a "smart grid" and reduce outages. A side benefit is that the cables provide web access at speeds of up to a gigabit per second – almost unheard of in the US. This has catalysed a mini-boom in technology start-ups. At a communal workspace called The Company Lab, co-founder Sheldon Grizzle says that the city's first angel fund has already invested several million dollars in local entrepreneurships, with some attracting money from Silicon Valley. Most exciting is Variable Technologies, which has developed a remote-sensing device reminiscent of a Star Trek tricorder.
The challenge is to make the most of these connection speeds; in the future it might enable, say, a network of driverless cars. But the city is short on local inventors working on such projects so Grizzle and others are inviting major outside firms to test advanced technology on the network.
"We're not a place where technology is being invented but we can be a place where it's developed and implemented first," he says. For example, French firm Alcatel-Lucent has signed up for a scheme that will provide Chattanooga entrepreneurs with access to various prototypes such as virtual personal trainers.
As well as tech start-ups, notable brick-and-mortar businesses are emerging. The Crash Pad is a hostel with reclaimed-wood bunks and sleek concrete surfaces. "There was an absolute lack of affordable places to stay downtown," says co-founder Dan Rose. At the other end of the market, Revival is a design store owned by Billy Woodall and partner Rodney Simmons, formerly a director at Ralph Lauren in New York.
Meanwhile Chattanooga's urban fabric becomes richer. A patch of wasteland near the technology neighbourhood is being landscaped into a grassy park and will feature giant pieces of public art by North Carolina-based sculptor Thomas Sayre. "This is the frontier," says Christian Karkow, an assistant to the artist, as he looks over three rotating steel trusses resembling sections of a bridge. It takes a novel route to heal the scars of an industrial past and it is these types of quirky projects that are driving the city's remarkable turnaround.
Reasons to set up shop: Chattanooga
It's quick and easy
It can take as little as 30 minutes and costs $30 (€22) to get a basic licence to run a business here; entrepreneurs simply have to visit two downtown offices a few blocks apart.
City Hall wants you
Technology whizzes can receive $11,250 (€8,300) of incentives if they move to the area. Once they are up and running, the Tennessee Small Business Development Center provides free consultations and the Chamber of Commerce offers competitively priced office and manufacturing space.
You can make your presence felt
Chattanooga's population of nearly 170,000 is small enough for incoming businesses to make an impact. "We can nudge everything towards excellence," says Jack Studer of venture firm Lamp Post Group.
Nature calls
The city boasts 10,000 acres of parkland and 30 miles of trails and greenways. Bike on Lookout Mountain, hike through Civil War battlefields or paddle down the Tennessee River.
Artistic licence
There are over 100 permanent artworks around the city to inspire you.