Property prospectus / Melbourne
Collingwood
Creative industries and individuals from near and far are flocking to the renovated factories and warehouses of Collingwood.
Collingwood in Melbourne's northern suburbs is just 20 minutes from the airport. It is an area that has become a hub for designers in recent years, with studios and galleries moving into former factories and warehouses. The neighbourhood is reachable using the city's efficient tram network, cyclists have a flat ride to the CBD and it's only a 25-minute walk through the bordering suburb of Fitzroy to the city centre.
The Jacky Winter Group, an agency that matches illustrators with clients such as The New Yorker, Saatchi & Saatchi and Warner Brothers, was one of the first companies to settle in. The founder, New York-born Jeremy Wortsman, moved the agency here in 2009; the multi-purpose space combines a gallery with offices and studios for illustrators, motion-graphic artists and photographers.
Wortsman himself relocated from the US in 2007. "Coming from New York, a city that was already bursting, Melbourne felt empty and full of potential – particularly Collingwood, where industry meets residential," he says. "You have this central core of old factories surrounded by small houses that were built for factory workers, and refurbished warehouses that have become apartments in recent years."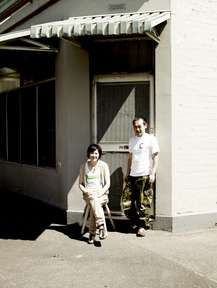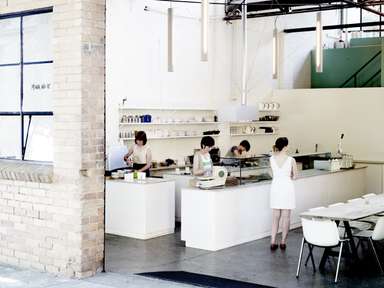 Fijian-born pharmacist Roneel Vasaram grew up in Brisbane and has been living in Collingwood for over two years. His dual-level two-bedroom warehouse apartment is located on busy Smith Street. "I love the area," he says. "There is great people-watching and an interesting and eclectic crowd in the cafés."
A few streets away live Emily York, director of tour promoter Penny Drop, and her partner Paul Ghaie, a local wine purveyor. The pair have recently acquired a warehouse on George Street. "We have started demolition of the interior space but we are keen to respect what already exists," says York. "One of our main goals is to bring green into the space."
For young creatives arriving in Australia from foreign shores, Collingwood is a popular neighbourhood for two main reasons: the affordable rents and the welcoming atmosphere. Tokyo-born café owner and retailer Zenta Tanaka and his partner Meg moved to Collingwood from Japan in 2004. "We'd never lived in Melbourne but we'd heard it was a great city," says Zenta. "We've been in Collingwood since we opened our shop, Cibi."
Cibi does a swift lunch trade and also houses a shop selling Japanese ceramics and kitchenware by Japanese designer Sori Yanagi, Danish furniture and a selection of handcrafted rustic pieces from rural Victoria and South Australia. The couple originally lived above the shop but with the arrival of their child, now two years old, they moved around the corner into a converted milk bar. "The property is more than 100 years old," says Zenta.
Collingwood's many immigrants take pride in their neighbourhood. "Migrant families, including Greeks, have been here for a long time," says painter Adriane Strampp, who has lived in the area for 12 years. "They grow tomatoes in the community garden that we share and they still sweep the footpaths outside their homes every day."
Property guide
Overview
International buyers require an eligible visa and approval from the Foreign Investment Review Board to purchase new or commercial property (the purchase of second-hand property is not permitted unless for redevelopment: foreign investment is channelled towards increasing housing stock). The buyer pays a 10 per cent deposit; there is a three-day cooling-off period in the state of Victoria, during which the contract can be withdrawn. Stamp duty is charged on all properties and calculated on a sliding scale, starting at 2 per cent of the purchase price. Buyers should also factor in the cost of a local conveyancing solicitor, generally around 5 per cent of the purchase price.
Prices
1-bedroom flat, AU$350,000 (€270,000)
2-bedroom flat, AU$550,000 (€425,000)
3-bedroom flat, AU$700,000 (€540,000)
Estate agent
Nelson Alexander Smyth Real Estate specialises in warehouses and commercial properties ripe for renovation.
nelsonalexandersmyth.com.au; +61 (0)3 9419 5511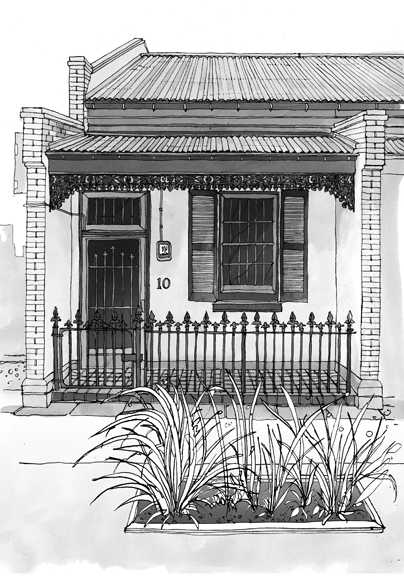 If main thoroughfare Smith Street is too full-on for your tastes, search in the quieter and leafier surrounding pockets. There are a number of styles of residence to choose from, including early-1900s workers' cottages made out of weatherboard, some with small gardens, as well as new multi-level contemporary apartments or warehouse refurbishments. More than half of the suburb's dwellings are apartments.
Stay, Eat & Drink, Shops, Galleries and Live Music
Ovolo Hotel Melbourne
19 Litte Bourke Street, +61 (0)3 8692 0777
mrandmrssmith.comA short taxi ride to Collingwood. Two-bed serviced apartments include kitchens.
Mina-no-ie at Épatant
33 Peel Street, +61 (0)3 9417 7739
minanoie.comThis popular breakfast and lunch place is always packed with locals.
South of Johnston
46 Oxford St, +61 (0)3 9417 2741
southofjohnston.com.au Complete with a central fireplace and soft couches to lounge on.
Mr Juice
194 Smith Street, +61 (0)3 9419 2317
An institution. Take-away juices, smoothies and Vietnamese rice-paper rolls.
Épatant
33 Peel Street, +61 (0)3 9417 7739
epatant.comThis concept shop by Dennis Paphitis, the founder of skincare brand Aesop, and business partner Lachlan Smeeton, stocks menswear and accessories.
CIBI
45 Keele St, +61 (0)3 9077 3941
cibi.com.auZenta and Meg Tanaka stock Japanese kitchenware and ceramics, plus a range of furniture.
Tokyo Bike
5 Peel Street, +61 (0)3 9417 2845
tokyobike.com.auA success story from Yanaka, Japan, the group opened its first shop outside its homeland in Sydney in 2010. This outlet followed, stocking everything the wannabe cyclist could wish for, starting with four signature-model bikes.
The Social Studio
128 Smith St, +61 (0)3 9417 2143
thesocialstudio.orgIn 2009, Grace McQuilten opened this fashion studio to offer training and experience to refugees and recently arrived migrants. Sells clothing and accessories.
Lamington Drive: The Jacky Winter Group
15-25 Keele Street, +61 (0)3 8060 9745
jackywinter.comThis gallery exhibits and sells the work of The Jacky Winter Group's illustrators. Exhibition launches always include a plate of lamingtons.
Penny Drop
pennydrop.com.auRepresenting and touring independent artists including Architecture in Helsinki, Yeasayer and Jens Lekman, this Collingwood-based agency sells gig tickets online.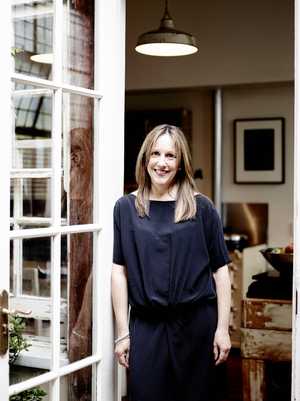 The local
Adriane Strampp
Artist
"I moved with my daughter Lucy into a former coat-hanger factory. I've renovated it slowly, keen to ensure it remains true to its heritage. Back then the area was quieter but now Smith Street is a frenetic mix of retail and cafés."
adrianestrampp.com