Fashion / Global
Fashion
Briefing
Retailers, brands, outfits and designers.
Wise guise
Munich — 
A KIND OF GUISE
Having started out as a student project over three years ago, menswear label A Kind of Guise opened its first standalone in Munich's art academy district last October, in a converted bookshop. "We wanted to create a space where our customers could come over for a cup of coffee and get a chance to touch our fabrics," says co-founder Yasar Ceviker (pictured with Susi Streich). "That's how we distinguish ourselves from the rest, through the quality of our fabrics." The spring/summer collection is inspired by Mexico, with lots of bright colours, stone-washed jeans and chinos. All garments are made in Germany with fabrics sourced from Japan, Italy and Germany.
Top must-haves:
1. Pueblo cotton chinos 2. Chilango multi-coloured shirt 3. Hurcan coat made of washed Japanese cotton
akindofguise.com
---
Right eyes
Germany — 
GLASSES
Clear vision
Monocle looks to Germany for three pairs of specs to see you through spring and beyond.
MYKITA [Willy]
Handcrafted in the Mykita Haus factory in central Berlin, the No2 collection features the brand's patented screwless hinges.
mykita.com

Blutsgeschwister Wonderglasses [Expedition Everest]
Featuring a hardy stainless steel frame with acetate temple tips, Blutsgeschwister's Expedition Everest Model is the perfect retro rim.
blutsgeschwister.de

Lunettes Kollektion [Ready when you are]
The work of designer Uta Geyer, these unisex frames are handmade in a family-run factory in northern Italy.
lunettes-kollektion.com

---

 
Neck gains
Paris — 
MEILLEUR AMI
Founded by fashion designer Fabien Larchez in late 2008, Paris-based brand Meilleur Ami produces a collection of men's accessories and leather goods. Each scarf is made in a small atelier outside Paris as part of a limited edition series using single fabrics – each being enough to make three to six scarves.
meilleuramiparis.com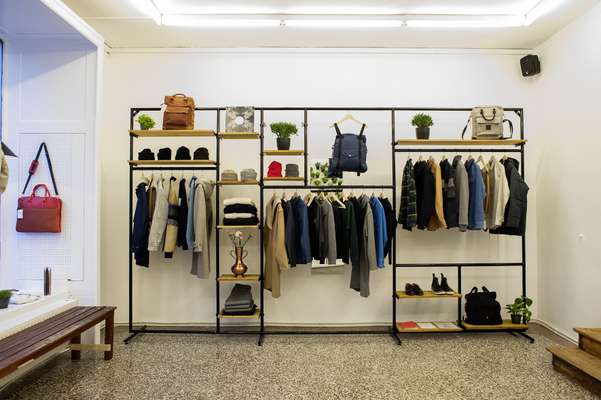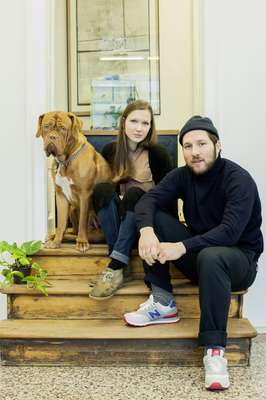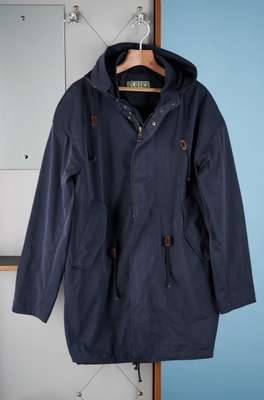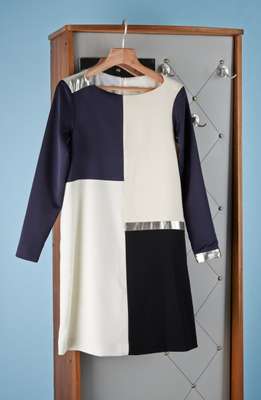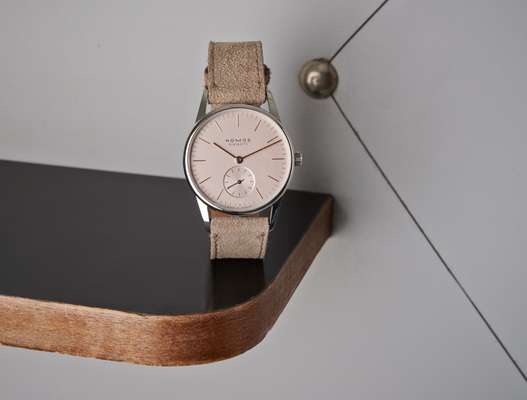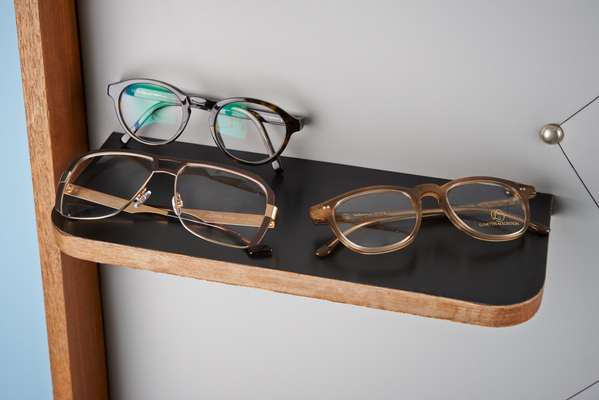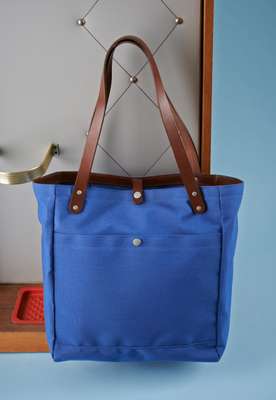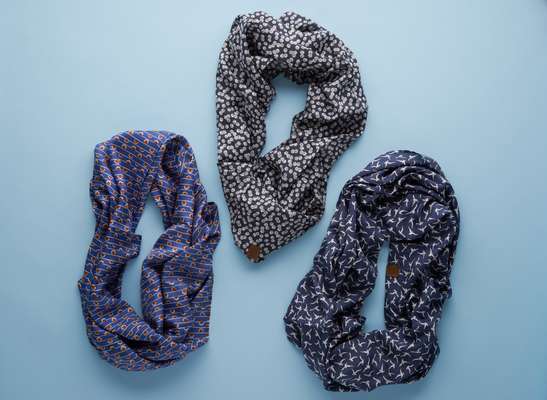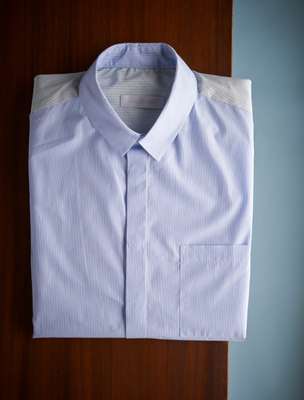 ---
Call of the wild
Toronto — 
THE NARWHAL
Tucked away in Toronto's Rosedale neighbourhood, women's multibrand shop The Narwhal was launched in 2010 by Sydney Wills and Marisa Buchkowsky. "My mother used to tell me the most beautiful fairy tales of narwhals when I was a child, and they've always been a big part of me. They also spend most of their time in Canadian waters and travel season to season, like fashion," says Wills of the whale species that gave the brand its name. New additions this season are Thakoon turquoise zebra print dresses and ALC oversized cotton jackets.
narwhalboutique.com
---
Pure sole
Paris — 
CENTRE COMMERCIAL
This season French retailer Centre Commercial debuts its men's shoe collection. Taking inspiration from classic British footwear and military uniforms the shoes are made of ecologically tanned suede with crêpe soles. The line is also available at Selfridges and Oliver Spencer in London, Isetan in Tokyo and Merci in Paris.
centrecommercial.cc
---
Tote couture
UK — 
CAMPBELL COLE
Young British brand Campbell Cole offers small runs of made-in-England products ranging from bags to T-shirts and scarves. The unlined utility totes (left) are made from water-resistant acrylic canvas with leather handles and trims and they sport plenty of handy hidden pockets and compartments.
campbellcole.co.uk
---
One of the boys
London — 
RICHARD NICOLL
After stints at Cerruti Paris and Louis Vuitton, womenswear designer Richard Nicoll has made his first foray into menswear. The Australian's collection centres on clean designs in whites, deep blues and greys. We like this slim-fit piqued short-sleeved cotton shirt.
richardnicoll.com; matchesfashion.com
---
Watch this
Glashütte — 
NOMOS
Nomos Glashütte's Orion wristwatch line introduces its newest member: the Orion 33 rosé. This women's model comes with a velour strap, stainless-steel case and golden hands. One of the slimmest models to date, the Orion 33 rosé can be found in Vienna's Beer XV and Berlin's Juwelier Wempe shops.
nomos-glashuette.com
---
Jean genes
Hamburg — 
CLOSED
Dating back to the late 1970s, Hamburg-based Closed is famous for its denims and chinos. This spring, the brand remains true to its casual roots with a line of functional, light outerwear. This navy hooded chino jacket comes in pure cotton twill and features patched buttoned pockets and a drawstring at the waist.
closed.com
---
Best dress
Berlin — 
LIEBIG
Berlin-based designer Sandra Liermann creates her pieces using high-quality silks and light wools as seen in this panel Anouk dress made from flash wool, viscose and silk lurex. With flawless cuts and minimalist designs, each garment is versatile enough for everything from a business lunch to a cocktail evening.
liebig-berlin.com
---
Bangkok's Siam centre is home to Thai label The Only Son's first pop-up store. Open until the end of June, the shop showcases jewellery and clothes from the brand's latest men's and women's collections.
theonlyson.com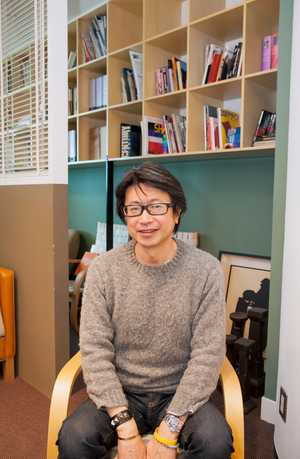 Q&A
Kazuyoshi Minamimagoe 
Senior creative director
B:ming Life Store
B:ming Life Store is the latest brand from Japanese retailer Beams. Launched in September 2012, the family fashion and lifestyle label already has eight shops in Japan and Hong Kong with more due to open this year.
What's the concept?
These days shoppers in Japan aren't only interested in clothes – they're thinking more about lifestyle. We sell womenswear, menswear, children's clothes accessories, cosmetics, outdoor wear and small gadgets. What we call zakka ("many things")!
Are the clothes your own brand?
Ninety per cent of what we sell is our B:ming Life Store brand designed by our own design team. This season the theme is American Trad; next season will be Brentwood Life: more relaxed, a little bit "surfier". We are also doing collaborations with brands such as Hervé Chapelier and Saint James.
What does the future hold?
We're opening over 10 more shops in Japan this year and we'll be launching our online shop this year too. E-commerce accounts for 12 per cent of sales at Beams. I'm hoping that annual sales will hit ¥10bn (€84m) in five years.
Any more international plans?
We're thinking about Taiwan and Singapore but not for a year or two.
bminglifestore.jp