Food / Global
Food
Briefing
Our favourite cookware, products and restaurants plus news from the food and drink industry.
Barham Avocados
Barham
Australia
Based in the Australian town of Barham in New South Wales, husband-and-wife team Katrina and Tim Myers have gained a huge following with their pesticide-free avocado farm offering innovative weekly, fortnightly or monthly avocado subscriptions that can be purchased online. The most popular of their four varieties is the Reed, a creamy specimen that can grow as big as a bowling ball. "The beauty of the delivery box is that you can ripen the avocado yourself and you also know that no one has touched them, unlike in supermarkets, so they won't be bruised," says Katrina. Next up is a range of avocado oil and avocado-based cosmetics.
barhamavocados.com.au
---
Long Track Foods
Kamakura
Japan
It started out as an idea for a delicatessen that would sell seasonal pickles and baked goods. However, since caterer Kako Umazume, stylist Miyoko Okao and deli owner Kana Itoyama opened Long Track Foods in Kamakura, west of Tokyo, the one-room shop has evolved into a retail and event space for an expanding community of fellow bakers, knitters, roasters, brewers and canners. On any given day the selection ranges from handwoven teapot covers and homemade bread to sake and stuffed animals; it's a functioning statement in support of the small, local and artisanal.
longtrackfoods.com
---
Star dish
Fish and chips
The Boathouse
Palm Beach
At The Boathouse, which juts out of the Pittwater Peninsula in Australia's Palm Beach, fish and chips is the most popular dish; it can sell 150 servings on busy Sundays. The chef uses local flathead – a sweet and meaty white fish – in a batter that gets its crisp lightness from a little San Pellegrino (for extra aeration) combined with a dash of Kosciuszko Pale Ale. "The trick is not to mix the batter too much," says owner Andrew Goldsmith. Chips are twice-cooked and the final dish is garnished with micro-herbs and lemon and served in a smart bamboo steamer.
theboathousepb.com.au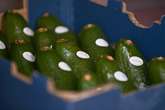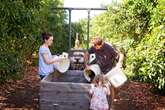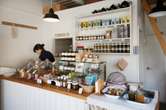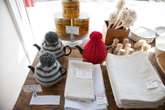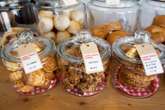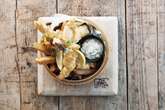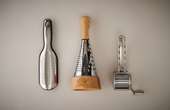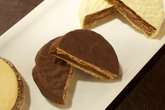 ---
This March, Limewharf, a new creative laboratory in east London, will launch the inaugural Kitchen Experiment with Modern Pantry's Anna Hansen. It will be part of a series of themed three-week food events.
limewharf.org
---
Most Japanese dishes wouldn't be possible without koji. Made from rice and Aspergillus oryzae, a type of mould, it was used for centuries by housewives to tenderise and preserve meats but its use faded as diets changed. Now it's back in supermarkets and is turning up in latte-like drinks. Furumachi Kouji's third outlet, in Ginza's Matsuya department store, sells koji drinks with vinegar, yuzu and azuki beans, plus shio-koji and moisturisers.
furumachi-kouji.com
---
Microplane Elite Fine
The Arkansas-based maker of woodcutting tools produces the sharpest graters around. This paddle grater can deal with chilli, lemon rind and even nutmeg.
microplaneintl.com

Legnoart
With an ash base to collect your Parmesan, you can sprinkle it over your pasta al sugo with consummate ease.
legnoart.it

Master Class Kitchencraft
Perfect for graduating from a mouli to a rotary grater, the drum shreds rock-hard Parmesan, not your hands.
kitchencraft.co.uk
---
Cachafaz alfajores
Buenos Aires
Much like tango and polo, alfajores are an Argentine national icon: a thick layer of dulce de leche sandwiched between two buttery biscuits and covered in rich chocolate. Argentina's leading alfajores company, Cachafaz, has opened its first freestanding retail point in the Recoleta Mall and will soon arrive in Europe along with a handful of additional "isla" boutiques across Argentina.
cachafaz.com
---
Alfajores
The sweet lowdown
12th century: when alfajores first appeared in Andalusia, Spain, although today they are better known in Argentina
6 million: the number of alfajores consumed in Argentina every day
$1.30: the average cost of a premium alfajor – the same amount Argentina's current government claims citizens need to feed themselves for an entire day
---
Spiegelau, Neustadt an der Waldnaab
German firm Spiegelau brings high-quality glassware to the world of beer with the first IPA-specific glass, launched with US breweries Dogfish Head and Sierra Nevada for Rhizing Bines, a new IPA.
spiegelau.com
---
Antipodes
Whakatane
New Zealand
Before Antipodes appeared on the scene, bottled water in New Zealand's restaurants was shipped in from Europe. Founder Simon Woolley spotted a gap in the market and decided to use the purity of the water in his home country to his advantage. Extracted from 327 metres below the ground in the Bay of Plenty, Antipodes is the first certified carbon-neutral bottled-water company in the world.
antipodeswater.co.nz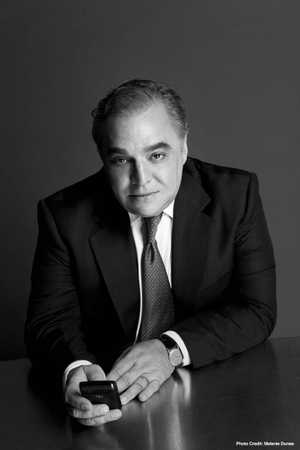 Q&A
Lee Schrager
SOBE Wine & Food Festival
Miami
The South Beach Wine & Food Festival's philanthropic activities have raised $16m (just over €12m) for Miami's Florida International University (FIU), now manifested in the FIU Teaching Restaurant, a new-build, 753 sq m "laboratory". SOBE founder and director Lee Schrager reflects upon the festival's lasting legacy.
What is the mission of FIU's new teaching restaurant?
To provide a state-of-the-art platform for students to gain hands-on experience with the most current hospitality technologies available.
How has SOBE Wine & Food impacted Miami as a city?
Wine & Food has done for Miami's culinary and hospitality industries what Art Basel has achieved for the art and culure arenas. By hosting top international chefs and wine-makers, the festival has brought global attention to the city and highlighted Miami's own local chefs.
What will be the long-term impact on both the festival and Miami?
We hope that the teaching restaurant will provide the tools to educate the next generation of hospitality leaders in Miami and nationwide.
sobefest.com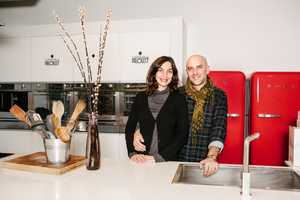 Profile
Laura Martínez & Néstor Calvo
La Magdalena de Proust
Madrid
Opening Madrid's first organic supermarket is a bold move but art director Laura Martínez and cinematographer Néstor Calvo are undeterred by Spain's economic situation. They see their role as educators as much as vendors: "Ninety-six per cent of Spaniards don't know what organic food means," says Calvo. "It's all about making the right social and economic choices." The store's cooking classes have a loyal following and, while their contribution to Madrid's organic food culture will take time, it's clear the couple are in it for the long haul.
lamagdalenadeproust.com