Köln Central Mosque / Köln
In good faith
A new mosque in the heart of Köln is set to be the largest in Germany, inviting not only the city's Muslim community but also a renewed sense of religious openness and the odd architecture enthusiast too.
As trains zip in and out of Köln Hauptbahnhof on their way north to Düsseldorf, passengers are greeted with some fairly blunt graffiti. "Fuck You Pro Köln!" reads one of the more lurid. Pro Köln is the extreme right-wing political party that campaigns for zero tolerance of the city's Islamic community. In the Ehrenfeld district to the west of the city there's a more concrete "two fingers" to the Pro Köln movement: the Central Mosque. When it opens this summer it will be the largest mosque in Germany, which is surprising given the fact that, while Germany has the second biggest Muslim population in Europe after France, the mosque is fairly compact. Stories of integration and tolerance – or lack thereof – are never far from the German front pages, and the majority of Germans freely admit that the "us and them" attitude prevails.
It hasn't been a smooth journey so far. Things got off to a flying start in 2006 when the client ditib, a branch of the Turkish government's religious affairs authority, hosted an international competition to design the mosque and selected the winner as local architect Paul Böhm. "How wonderful that a Christian, German architect from Köln itself should win," says Fritz Schramma, the mayor of Köln at the time, who, even since leaving office in October 2009, has been the most vocal, high-profile proponent for the mosque. "This was a message of integration and at that early stage it was crucial."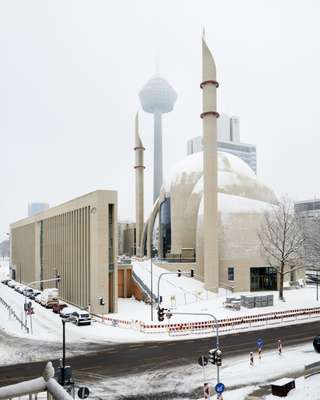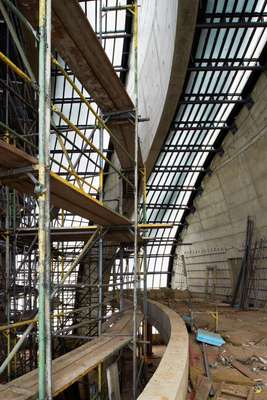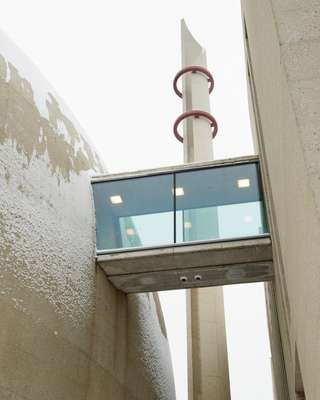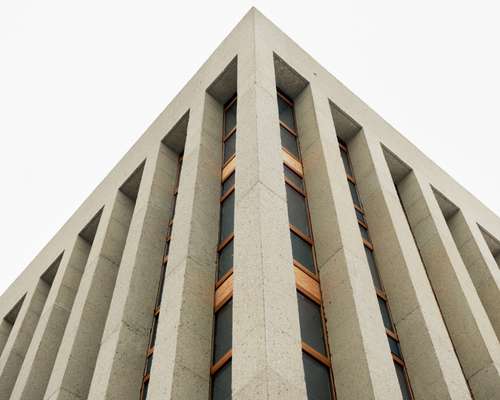 Though the mosque is built on private land and with private money, ditib wisely sought counsel from Schramma. In him they gained the support of someone who would campaign for acceptance, from leading anti-Pro Köln protests on the streets to persuading sceptical members of his own Christian Democratic Union party that it wouldn't ghettoise the city.
Some locals have nicknamed the mosque "akw", which stands for Atomkraftwerk (atomic power plant). It's not exactly fond or flattering given Germany's relationship with nuclear power. Architect Böhm succinctly pinpoints the latent anxiety felt by naysayers (as opposed to extremist activists): "The building of the mosque made people here wake up to the reality that our society has changed." Over coffee in Ehrenfeld, surrounded by Turkish signs, shops and cafés he explains: "These hoardings can come and go in a matter of days; the mosque is permanent. Or one hopes it is." Böhm has a 15-strong practice in Köln and is the son of Gottfried Böhm, a prominent church architect. He's plucky, chirpy and has a surprising sense of humour, not just for an architect but for one embroiled in a sticky commission, to say the least.
Things reached a nadir last year when ditib hosted a press conference accusing Böhm of numerous construction faults in the mosque, soaring costs and even attempting to insert Christian symbols into the design. Böhm's involvement was reduced to an advisory capacity and it was only thanks to Schramma's mediation that client and architect renegotiated their contract and work proceeded once more. "I was aghast," says Schramma of the dispute. "This was exactly the sort of weapon Pro Köln would use to stir things up." It would be an exaggeration to say the site is humming with activity when monocle dons its hard hat for a visit. One hopes this is more to do with the January snow than the spiralling budget, which will be closer to €30m than the initial estimate of €13m.
Given this fractious wrangling there's a danger that the architecture is all but ignored. That would be a pity because Böhm's design is extraordinary and inviting, intimate yet transcendental. Written into ditib's agreement by Schramma was the proviso that it be open to people of all faiths. Böhm has responded with a series of pale concrete buildings, a covered market area (open to retailers and stall holders regardless of faith), a library, offices and a raised outdoor plaza complete with a fountain, reached by a sweeping staircase directly from the street. The main dome consists of a conference centre at street level for ditib with the soaring prayer hall above. Even to a non-believer, in the bitter chill, through the scaffolding inside, the experience of standing in the prayer hall is otherworldly.
"Above all I wanted it to be inviting and transparent," says Böhm. "I had a powerful desire to make something beautiful for the people I see every day in Köln going into small backyard mosques to pray. As an architect I wanted to build something that makes the Islamic community feel welcome and that integrates and educates on both sides."
When asked whether architecture really has the power to do this, Böhm is cautious in his response. "What this project has taught me is that architecture is as much about politics and the active development of society as it is about buildings," he says. "Many of my colleagues say that architecture is a mirror to society but I disagree. This removes the responsibility of the architect from the equation; if you build a bad building you can just blame it as a reflection on society. What I hope – what we all hope with the Central Mosque – is that good architecture has the power to encourage social progression." Amen.