Artistic approach / New York
Klaus Biesenbach
Renowned curator Klaus Biesenbach used to live on chocolate bars; thankfully he has something more refined in mind for his 'last meal'.
"When I thought about where I would have my last meal a bad comedy came to mind. You avoid thinking about that moment if you take it too seriously so I think you have to see the humour in it. Many people have little time in their schedule to fit in a meal. The last meal is about dying so I thought, 'What if you have no time to die?' Most people would probably have it next to their office. So a last meal would end up being a matter of convenience, which makes it very absurd in a way.
If I think about it more seriously, I would have my last meal on a picnic table in that film Out of Africa. Because I would know it would be my last meal I wouldn't be afraid of any snakes or lions. As I have most of my social meals in big openings or ceremonial circumstances, I would do a last meal like a wedding meal and get as many friends together as possible. It would be a feast.
A table is like a little stage where you deal with other people. It's funny because I don't have a table at home; I don't enjoy cooking – I don't have a kitchen! Twenty years ago there was a moment when I cooked but then I just got too busy. I also started disliking objects. It happened to me when I was in East Berlin. One winter, I lost everything when a water pipe burst while I was away travelling. Ever since, I like to not have things. That includes pots and pans and stoves.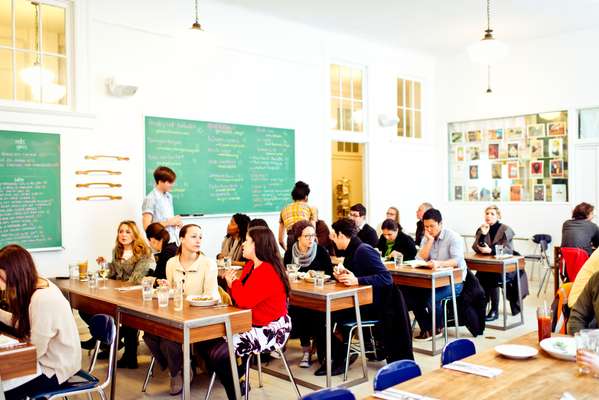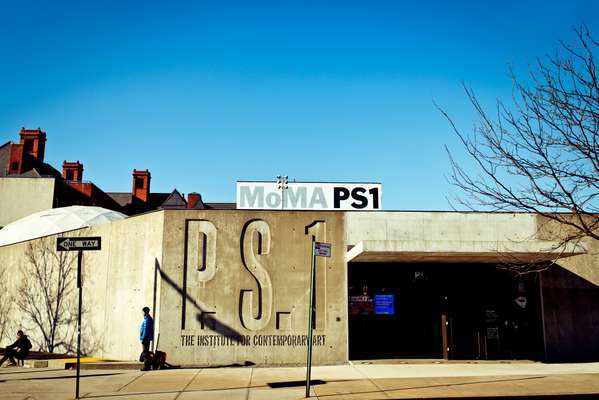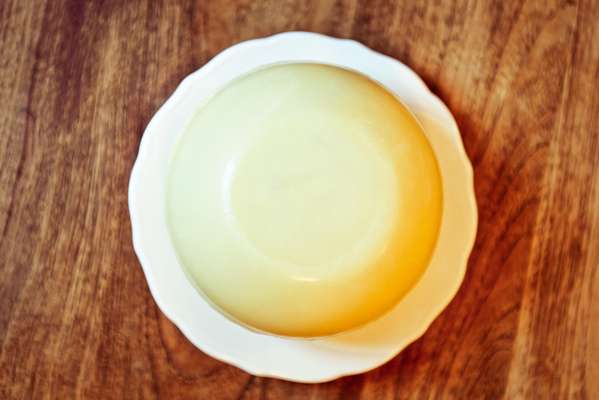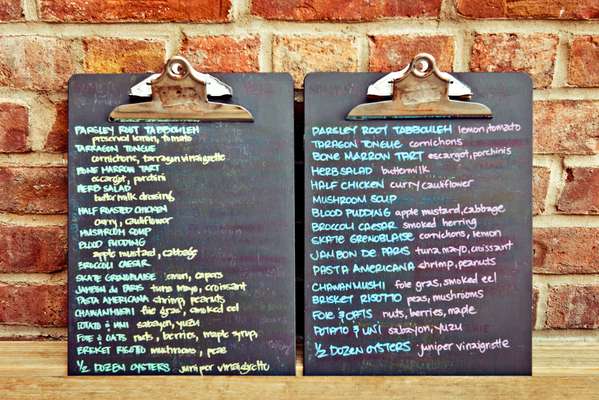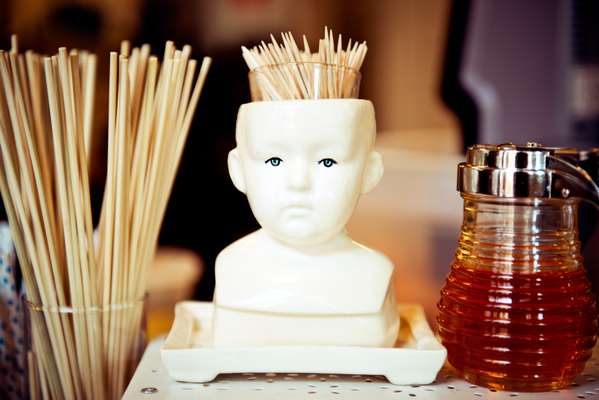 I think the M. Wells restaurant at moma ps1 is a very radical statement. They work as artists. They work without compromise and they do it very innovatively, adding a certain serious radicalism to the museum. A restaurant is a grounding experience in a museum, just like a garden or a bookstore can be.
I remember when I was a child, I watched a television programme on how Joseph Beuys was cooking in his kitchen. He was peeling the potatoes and doing everything himself. And I was very impressed by this. So in a way, I think of food as an artistic activity.
When we did the first Berlin Bienniale, in 1998, we had this big gymnasium and built a whole Thai village. We got hold of the best Thai cook in Germany and we cooked Thai food for thousands of guests.
During the 1990s, when I was travelling so much, I would only eat wrapped food. I would eat Snickers or Twix bars. I would never really eat any vegetables or fruit. Instead, I ate processed food like bagels or French fries. That has changed in the past 10 years: now I mostly eat greens and fruit. I'm going through a cleanse right now so that's why I'm enjoying eating lighter food at M. Wells. But I have two temptations: I live next to Chinatown so I love the fried dumplings there, and the doughnuts from the nearby Doughnut Plant.
I used to do these notorious parties in New York where the only food offered was Doritos. I'd serve them on disposable aluminium roasting trays. I haven't done one of those in a while.
Sitting down and eating is like a ritual; the most frequent ritual in the art world is the dinner after an exhibition opening. I imagine a last meal to be just like a scene in a Dogme or [Pier Paolo] Pasolini movie."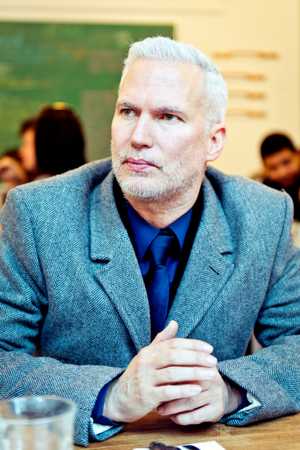 One of the world's best known contemporary-art curators, Klaus Biesenbach is the director of MoMA PS1, chief curator at large at the Museum of Modern Art and the founding director of the Kunst-Werke (KW) Institute for Contemporary Art in Berlin. Born near Köln, Biesenbach founded KW in 1991 and the Berlin Biennale in 1996, beginning work with MoMA the same year.
Orange-blossom rice pudding
(Serves 4)
250g Arborio rice
1 litre whole milk
1 vanilla bean
Zest of 1 orange
200g granulated sugar 
80g egg yolks (about 3 medium eggs)
1 gelatin sheet
400ml whipping cream
12ml orange blossom water
The method
1.
Preheat oven to 200C and boil 3.8 litres of water in a large ovenproof saucepan. Place rice in pan and blanch for 4 minutes.
2.
Strain and put rice back in pan, adding 750ml milk, the vanilla bean, orange zest and 100g granulated sugar. Return to stove and bring to boil for 30 seconds.
3.
Remove from heat and cover with foil. Bake for 30 minutes.
4.
Take pan out of oven and stir in hot sauce (see method below). Put mixture in a bowl, cover with clingfilm and chill in fridge overnight.
5.
The next day, mix whipping cream, 40g granulated sugar and orange-blossom water. Fold into chilled pudding mixture.
For sauce
1.
Put 250g of sugar in a small saucepan. Put gelatin sheet in a bowl filled with ice water and allow to bloom.
2.
In a bowl, whisk yolks and 60g granulated sugar. Bring rest of milk to boil with sugar, slowly adding to yolk mixture while continuously whisking.
3.
Place resulting mixture back in pan. Constantly stirring, heat mixture until you can draw a line through it using the back of a spoon and the line holds. Pour into a clean bowl.
4.
Take gelatin out of ice bath, wringing out excess water. Add to sauce.
M. Wells Dinette at MoMA PS1
Hugue Dufour and Sarah Obraitis opened the latest version of their restaurant (the original was in an old-fashioned Long Island City American diner) last year.
momaps1.org/about/mwells
To eat:
- Herb salad of chives, mint and parsley with a buttermilk dressing and pansies - Skate poached in dashi broth - White-chocolate dome with an orange blossom rice-pudding centre
To drink
- Saratoga Springs sparkling water