Oceania / Global
Oceania
Briefing
Rebranding Fiji's regime, saving butterflies in Papua New Guinea, and the wonder of ore in Western Australia.
Pacific spin
Fiji — 
DEMOCRACY
Fiji's military ruler, Commodore Josaia Voreqe "Frank" Bainimarama, hates being called a dictator and prefers "clean-up campaign" to "coup d'état" when discussing his rise to power. But critics, in particular Australia and New Zealand, just won't let the matter rest. What is a self-appointed prime minister to do?
Enter top Washington pr and lobbying firm Qorvis Communications, which does good business rebranding pariahs. Since it was founded the firm has worked for Saudi Arabia as well as for the man widely regarded as Africa's worst dictator, Equatorial Guinea's Teodoro Obiang Nguema Mbasogo.
Fiji has been under military rule since Bainimarama's 2006 coup, the fourth since Fiji gained independence from Great Britain in 1970. Qorvis's job is to make sure that bad pr does not affect tourism revenues.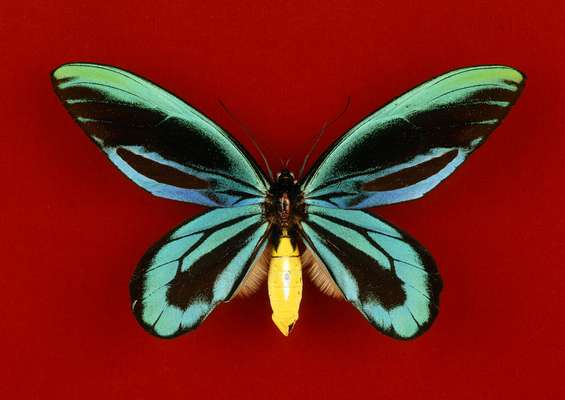 The firm's fingerprints are all over this South Pacific idyll, including on last year's decision to lift a set of draconian emergency laws. Qorvis's man in Suva, an American former business journalist called Seth Pietras, is widely believed to have penned the policy. Critics labelled it a cynical ploy after the same regulations were quietly enshrined in law under the media radar a few weeks later. Some anaylsts say it is no longer clear where Qorvis's work ends and the business of government begins.
"There's certainly a reasonable chance they've had an impact on policy," said one senior western diplomat on condition of anonymity. "While consultants have come in the past to help, it has never been this kind of relationship."
But even Qorvis may not be able to save the government from itself: Bainimarama tore up a draft constitution in January, angering Fiji's neighbours and further tarnishing its image. Undeterred, police burned proofs of the document, its failure blamed on foreign meddling. Once a junta, it seems, always a junta.
---
Butterfly effect
Papua — 
CONSERVATION
Found only in the northern rainforests of Papua New Guinea, the world's largest butterfly, the Queen Alexandra birdwing, is a survivor. It wards off natural predators and, as a caterpillar, eats the deadly Aristolchia vine, poisonous enough to kill a cow.
But the Queen Alexandra also attracts a price. International collectors are willing to pay €750 for each butterfly. With only 10,000 remaining, conservationists have lobbied to limit the trade, but a ban intended to protect the species from extinction may be having the opposite effect. Kenn Mondiai, head of Partners With Melanesians, says that the loss of income means communities are "converting forest to farmland and destroying the vines", ruining the very environment the butterfly needs to survive.
---
Type: Parliamentary
Date: 5 March
Candidates: At stake are the 10 places in Micronesia's 14-seat congress not reserved for the four states that comprise the nation. Twenty-one candidates – all independents – are competing to serve a two-year term. Issues: It's the ecology, stupid. Micronesia's islanders must walk a narrower line than most when considering how to exploit natural resources while staying liveable.
Monocle comment: While the concerns debated in Micronesian elections attract little outside interest, there's something heartwarming about 106,000 people scattered across 2.6 million sq km of Pacific Ocean coming together to decide their future.
---
Western promise
Australia — 
MINING
Australia's resource-rich west could soon have yet another lucrative ore export. Western Australian premier Colin Barnett recently said he expected as many as four mines extracting uranium over the next decade. The prediction comes despite the federal government delaying environmental approval for the state's first uranium mine in Wiluna, a project that hoped to capitalise on the ban on uranium mining being lifted in 2008. Among those keen to kickstart WA's uranium industry is the China Metallurgical Geology Bureau, which has invested AU$10m (€8m) in exploring the region. China's demand is fuelled by 29 proposed reactor projects across the Asian country.
---
Sprechen sie Unserdeutsch?
Papua New Guinea
Germany's colonisation of Papua New Guinea in the 1800s created a creole language of German, English and Tok Pisin, called "Unserdeutsch". Today it risks extinction with just a few-dozen speakers remaining.