Pitti / Florence
Seasonal change
The biannual Pitti Uomo menswear show is a highlight of the fashion calendar but its host country isn't the force it used to be. That necessitates an unfamiliar focus on expansion into foreign markets – and Japan is first in line.
Pitti Uomo isn't usually a place for protest. But after months of turbulence in the Italian market, perhaps a cheeky picket line wasn't entirely out of place at Florence's Fortezza da Basso, where the 83rd edition of the menswear tradeshow was held in January. Written in several languages, placards held by mannequins at homegrown brand Caruso's stand advised visitors: "In menswear, do as the Italians do." Written in French, Italian, Spanish and Korean, the translation that likely had the greatest impact was the one in Japanese, for the most noticeable theme of this season's show was that the Land of the Rising Sun has been resurrected.
"The best surprise this season has been Japan," says Raffaello Napoleone, Pitti's ceo. "We recorded over 850 Japanese buyers – that's a huge number. About 20 per cent of Italy's menswear business is going there." And among the 1,062 brands showing this season, the story was the same: British heritage brand Barbour debuted the SL fit line this season designed specifically for the Japanese market; 40 per cent of young Italian brand Felted's production goes to Japanese stores; and Bevilacqua depends on Japan for 60 per cent of its business.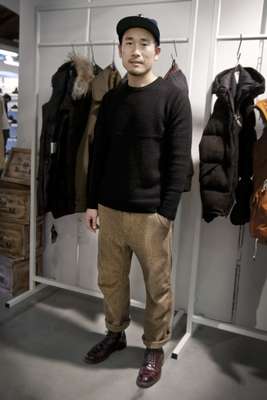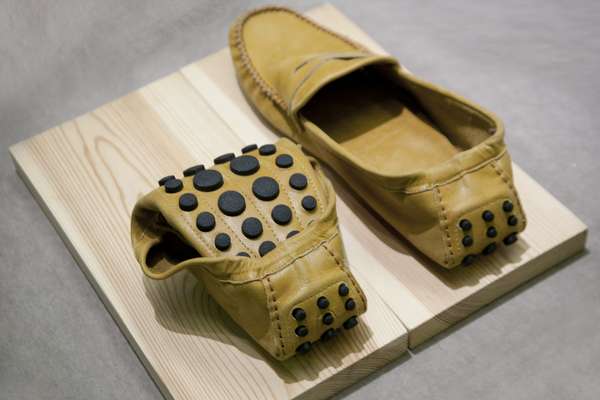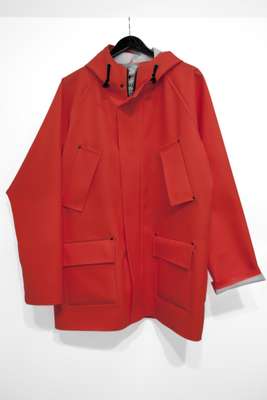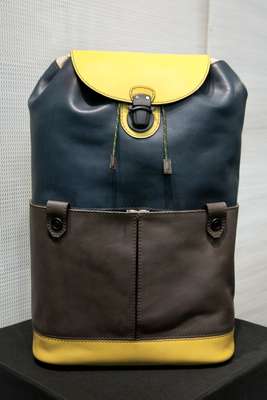 "The Japanese immediately understand our products," says Alberto Paccini of Bevilacqua. "We fight hard to keep our traditions and search out specialist Italian artisans to make everything. In Italy, people are more impressed by trends and advertising. In Japan, the US and the UK, buyers are looking for pieces that are more special. It's fundamental to our growth to work in the Japanese market."
While Italian buyers still make up over 60 per cent of the market at Pitti, nearly 1,000 fewer of these domestic visitors attended than last year. Spain and Greece maintained their poor attendance records but buyers from further north made up for the slump: 840 from Germany and nearly 600 from the UK. Meanwhile, stores from Sweden, Denmark and Norway made a significant impact on brands' purses.
"Italy will continue to suffer because 2013 will be a tough year," says Napoleone. However, with 5 per cent growth in foreign attendance this season, he's optimistic about the international market. Citing brands such as Brunello Cucinelli, Kiton and Boglioli, he emphasises that Pitti has always been a place for Italian brands to foster international recognition.
According to Umberto Angeloni, ceo of Caruso, Italian quality will prevail. "'Made in Italy' means more than just manufactured in Italy. The implication is that it reflects Italian style and taste. To survive, Italian brands must remain relevant to their core customer: educated Italians. To grow they must expand into foreign markets but always retain their identity." Whether they be from Japan or more nascent markets such as Hong Kong and Mexico, it's clear that shops with money to spend will happily do so in Italy.
Boglioli
The stalwart Italian brand returned with a collection inspired by British tailoring. It debuted the Eton suit alongside a new fit for the York suit and the classic K-Jacket in fresh materials.
boglioli.it
Caruso
With 40 per cent of its business coming from Italy and one-third of that in Milan, Caruso designs for the sophisticated Italian customer. It's clear that foreign stores are still looking for Italian craft and quality, too.
carusomenswear.com
La Portegna
The Madrid-based slipper brand offered up new leather-soled versions of its classic calfskin loafer. All styles are handmade, fold for easy packing and are available unsoled or with a leather or driving sole.
laportegna.com
Begg
Showing at Pitti for the first time, Scottish heritage label Begg made a big impact. Known for its delicate cashmere, the brand displayed scarves and stoles in tartans and less traditional styles.
beggscotland.com
Elka Rainwear
One of the brightest debuts was this Danish brand. Following collaborations with Comme des Garçons and Norse Projects, the rainwear brand launched two lines of its own: Elka and Elka Artisan.
elkarainwear.dk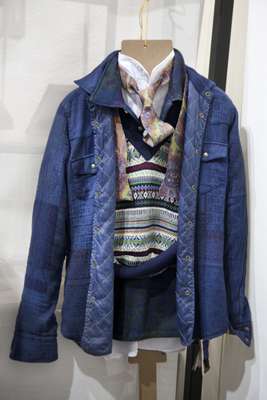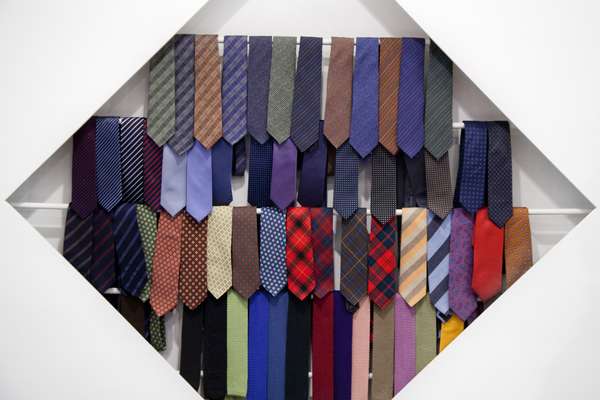 Belvest
Founded in 1964 near Padova, Belvest's factory has remained in the same location ever since. Its focus on formal suiting has gradually changed to include more relaxed tailoring and softer lines. This season featured less structured jackets and slimmer trouser cuts.
belvest.com

Nick Bronson
While the name may not sound Italian, the brand certainly is. Founded more than 60 years ago, the tie-and scarf-company sources silks from Como and cashmere from Biella. Each tie is hand-cut and hand-sewn, with machines only being used to attach labels.
nickbronson.com

Bevilacqua Launched in 1950 as a tie company, Bevilacqua reformed four years ago as a collaboration between an Italian and Japanese designer. The collection now features ties, shirts, jackets and accessories that are handmade using only English and Italian fabrics.

Fray
Lucia Pasin founded shirtmaker Fray in Bologna in 1962 and still runs the business. Using a mix of Italian and Swiss fabrics, Fray produces 40,000 shirts a year and sees specialisation as key to its success: focused on details such as ideal-sized buttonholes and matched collars and cuffs, each shirt (right) is as close to perfection as it's possible to get.
frayitaly.com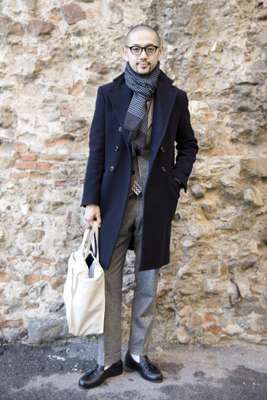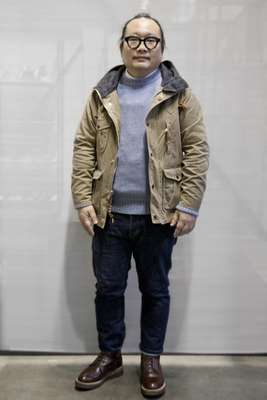 Taemin Han
San Francisco Market
Seoul
How long have you been coming to Pitti and what has changed in that time?
Ten years ago there were bigger brands showing but now it's a far more specialised product.
What brands do you get excited about seeing?
Engineered Garments and Haversack, as well as classics such as Orian shirts and Lardini suits.
What does your typical customer want?
When I started the Korean market wasn't so specialised but now, seven years on, it's getting better. The older customers still want Lardini and the younger ones want a mix of Italian and American. We don't need to buy specialised products in the same way as Japan does because the Korean size is more similar to the Italian. But each brand we stock, from EG to Alden to Lardini, does a special collaboration for our shops.
---
Konstantin Andricopoulos
Bosco di Ciliegi
Moscow
What keeps you coming back to Pitti?
I've been coming for 15 years and the quality has dramatically increased in that time – it's become much more sophisticated. In menswear, you only see 20 per cent of the market on the catwalk. It's important to come here and meet the people who make the product.
What brands have stood out this season?
Boglioli has had a great comeback. Fontanelli outerwear has been strong and in terms of new brands, Altea is a very colourful and accessible collection.
Who is your typical Russian customer?
There are two types of Russian shopper: one shops abroad and one shops at home. One-third of what Russians buy is bought domestically. They spend a higher percentage of their income on clothing than many other nationalities.
---
Joji Toyonaga
District United Arrows
Tokyo
How has Pitti been this season?
It's been very good, I've particularly liked Hancock's products. At District UA, we focus on high fashion as well as classic pieces. We can find the more classic stuff here at Pitti.
Why do you think Italian brands are so successful in Japan?
Traditional Italian clothing isn't Japanese. Our traditional point of view comes form kimonos and clothes like that. It means that we have no idea of how it's supposed to be so we are open to new things and new brands.
How is Pitti different from comparable shows in Milan and Paris?
Pitti is not only about new labels but also established brands showing a different mood. In Milan and Paris we see high fashion whereas at Pitti we see the fundamental basics of emerging trends.
---
Derrick Leung
Delstore
Hong Kong
What's changed at Pitti?
The diversity: there are more Scandinavian and Japanese brands showing.
Favourite brands?
Barena, Yuketen, Monitaly and Engineered Garments. Also, classic Italian tailoring from Caruso and Lardini because my customers want that quality.
Is the "Made in Italy" label important to Hong Kong customers?
It's an important historical statement to shoppers. Hong Kong shoppers tend to go for quieter and more subtle tastes whereas the mainland customers are more open to brand names.
What trend have you noticed this season?
It's always about soft tailoring, for both classic and more fashion-driven styles.