Modern Germans / Germany
Teutonic lights
When we think about 21st-century Europe, we think about Germany. But our picture of the character and global outlook of the country can often be shaped by outdated notions. Here, Monocle crosses the real Germany and discovers the people who are shaping its future.
Welcome to a country where the government is known for its dullness and consistency, yet is led by a woman from the East, the foreign minister is gay and the labour minister is an orphan who arrived on a Vietnamese boat. Welcome to a country with some of the world's most famous composers yet where Haddaway's "What is Love?" can still be heard on the radio. Welcome to a country known for making some of the best cars in the world but where the only way to really travel, to really see the country in all its glory, is by train.
Munich to Stuttgart;
dep. 12:28, arr. 14:47
A story of modern Germany can be told through its railways, from the changing architecture of the stations to the reassuringly accurate timekeeping of the trains.
At Munich's Hauptbahnhof the lunchtime crowds queue up at no-name bratwurst stands, anonymous pretzel sellers and brand-free Berliner hawkers. Red-capped station staff stand to attention as the passengers board their trains. Bavaria is covered in thick snow as the InterCity Express (ice) speeds through the countryside towards Stuttgart. It's a middle-aged crowd; women reading books, men snoozing, their heads knocking gently against the windows.
The train pulls in – on time – to a grey, uninspiring station. Construction on the new one, Stuttgart 21, has brought angry protests from the type of people not normally given to protest. One image stands out: an elderly woman swearing loudly at riot police.
A small display promotes the project, though the official at the counter accepts he is not the most popular man in town. "There are different arguments," he says with a nervous laugh – a nervousness that extends to a request not to use his name lest he further inflame the situation.
Stuttgart to Frankfurt am Main
dep: 17.26, arr: 18.53
There are more suits on the train to Frankfurt, more laptops and tablets and slightly-too-loud conversations on mobile phones. A hill rolls by, covered in solar panels and sandwiched between old factory chimneys billowing grey smoke.
We arrive at rush hour. This is a proper railway station. No sad concrete. A glass and steel arch, half a cylinder laid on its side. Clocks as tall as a man. The neon gothic masthead of the Frankfurter Allgemeine Zeitung, modern yet traditional, shines out across platforms where hurried commuters, some, yes, with said newspaper under their arms, hustle their way onto trains to Munich, Stuttgart, Berlin, Hamburg and this one, to Leipzig.
Dusk. The lights are burning in Frankfurt's financial district, checkerboard squares of skyscraper windows that light up the gloom.
Frankfurt am Main to Leipzig
dep: 09.20, arr: 12.46
If one can sometimes forget that this used to be two countries, the train ride from Frankfurt to Leipzig is a perfect reminder. From Germany's financial capital, the train spears through the countryside from west to east and from West to East.
Outside Leipzig station a beggar rummages through a bin. Six weathered men, younger than they look, drink cans of high-strength, low-cost lager.
It is places such as Leipzig and the lesser-celebrated eastern towns that explain why German unemployment, though lower than ever, appears stubbornly high. Labour market reforms and government investment programmes come and go but the east remains the poorer cousin. A generation after unification there is still the incongruity: the graffiti-strewn concrete block around the corner from a Starbucks. The cliché makes Leipzigers roll their eyes but nonetheless illustrates the broader point. The station, though, remains a masterpiece. Five, six – no, seven – great arches of steel and glass extending further than a football field.
Leipzig to Berlin
dep: 14.51, arr: 16.06
All roads, and many train tracks, lead to Berlin and its sleek, slate-grey station. Low-cost housing and an undeniably creative soul has made the city a destination for hundreds of thousands of Germans. Young people head to New York or London to succeed; they head to Berlin because they can afford to fail – just like the botched opening of the new airport, in fact.
This is a country that is caught between extremes. Not between East and West, not anymore, but between innovation and creativity on one hand and conservatism and stability on the other. It's a divide not merely between different groups; it can be found within individuals too. The modern Germany, epitomised by the 12 profiles on the these pages, is a true melting pot. The old stereotypes have their place but they don't always mix comfortably with new realities. It's hard to define, but the railway network which knits it together is not a bad place to start.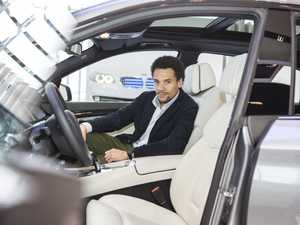 1.
The car designer
Oliver Heilmer
An interior designer at bmw's headquarters in Munich, Oliver Heilmer spends his days thinking about how the shape of a dashboard or the contour of a door handle might set the brand apart from its competitors. The cars produced by the Bavarian automaker are marketed as modern, sporty vehicles, but it is not blind faith in the latest fads that propels the design process. "At bmw, I sense a certain kind of calmness and prudence as to how we react to design trends. We have strong core values that we want to build upon and we reinterpret them carefully."
Heilmer's team includes designers from many different cultures, key when car manufacturers such as bmw are selling their cars on every continent. However, he believes that there is still something intrinsically German about bmw's design process. "German car design really focuses on the details and strives for the highest possible precision, which is one of our main assets," he says. "What we really love is to constantly refine a design to make it better."
For Heilmer, born in 1971, demographic change is going to be the biggest, but also the most exciting, challenge that Germany and its economy will have to cope with in the future. The birth rate has been low ever since reunification but life expectancy continues to increase. The population is ageing, and Heilmer thinks that will shape emerging design: "Products need to change in the future, because more and more people with age-related problems will use them. The question we have to ask ourselves is: how can we create products that are more practicable and convenient without being less attractive?"
---
What is modern Germany's national brand?
"A combination of passion and precision."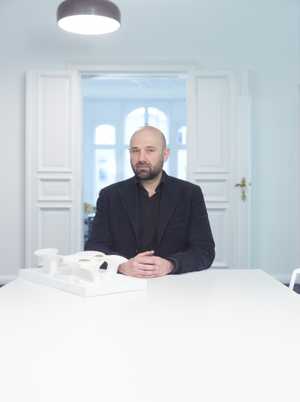 2.
The Architect
Juergen Mayer H
What does a German building look like? Or for that matter, a German architect? For Berlin-based Juergen Mayer H, the traditional German style of architecture can be less than exciting. "Since the war, most German architecture is about appropriateness; it's about suiting a purpose rather than being eye-opening," he says.
Mayer H is trying to change that. Projects such as Metropol Parasol, a vast public structure in Seville, and his sculptural highway rest areas in Georgia captured the hearts of archi-types around the world. Germany's problem, he argues, is that urban planning departments tend to be less adventurous. "Cities and governments should take the responsibility for innovating," he says.
While his curvy style isn't obviously German, "how we build things is very German. We're very precise about materials and details," he says. "It's not only about new design; it goes deep, all the way into the architecture." Mayer H, whose recent work includes a public building in Hasselt and a number of projects underway in Düsseldorf, has solutions to move German architecture beyond its current caution: "It would be great if buildings became energy producers more than consumers." And, he laughs, "we should ban beige for 10 or 15 years and see what that does to architecture."
---
What is modern Germany's national brand?
"Reliability, commitment, a solidity that keeps us from economic bubbles and crashes. It's never just showing off. In Germany, what you show is what you can actually do."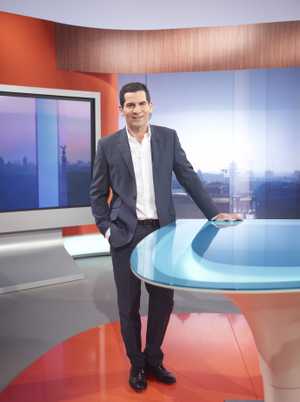 3.
The TV presenter
Mitri Sirin
The host of Morgenmagazin, the daily morning show that airs on public broadcasters ard and zdf, Mitri Sirin has emerged as a rising star of German television.
Sirin, who is of Turkish-Syrian descent, initially experienced his not-so-German looks and name as a hindrance. "Early on in my career the blond and blue-eyed types were definitely highly coveted as anchors. But when society became more cosmopolitan the opposite thing happened: I think being who I am has definitely helped me to advance my career."
Still, he says, Germany has a long way to go before international faces on television are commonplace. "I often have to answer questions about my ethnicity. When you watch the BBC or cnn that's obviously not a topic at all."
The country's television news has improved dramatically in recent years, he argues. "It has finally become very good in all formats that deal with information." But Sirin is less confident about entertainment: "Germany is miles away from the level of quality of US productions," he says.
His experience of his own show is a mix of the positive and the negative. On the one hand, it is politicians and businessmen who provide the biggest audience for German morning television's mainstream mix of hard and soft news – a factor which makes Sirin an influential figure. On the other hand, he admits, he can't expect to reach the younger audience that he knows won't tune in at 06.00. "They would rather find programmes that are available online to stream whenever they feel like it," he says.
---
What is modern Germany's national brand?
"A mix of Berlin and Bavaria: the modern and the traditional."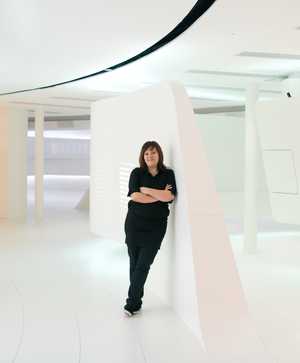 4.
The brand pioneer
Caroline Seifert
Two decades ago Deutsche Telekom was a state-owned monopoly on the brink of privatisation. Few people used mobile phones or the internet. Its business was landline telephones, phone books and public phone boxes. And that was all.
How things change. In 2011 Deutsche Telekom boasted €58.7bn in revenue and today has more than 230,000 employees and 160 million customers in more than 50 countries. It is transforming itself from network operator to service company.
"It's the shift from selling technology to using innovation for customer needs," says Caroline Seifert, senior vice president for product design, who has been at the forefront of Deutsche Telekom's most innovative changes.
Seifert believes that people's needs have changed little: "We want to feel close to each other. We need communication, entertainment, to talk to loved ones, write to them. We listen to music, look at pictures. We play, work, stay healthy, learn."
Design, she explains, is now key in differentiating a company's products from those of competitors: "When all information is available everywhere, experience is the driver for success. The best way to achieve this is with services that are always there yet almost invisible."
---
What is modern Germany's national brand?
"Made in Germany stands for trust, quality, engineering and value. We see ourselves in this tradition."
5.
The entrepreneur
Thomas Andrae
Thomas Andrae is the face of modern German-style entrepreneurialism, mixing a belief in old-school quality matched with a willingness to embrace new technology where it makes sense. He co-runs Andrae Kaufmann, one of Berlin's most prestigious art galleries, searches the world for tech start-ups for his investment company and collects furniture-design classics. How do these interests come together? They are all about "quality and thoughtfully building a brand that differentiates," Andrae says. "It's about sustainable business and uniqueness."
His current fascination is e-commerce platforms. Not another Amazon or eBay, but the new generation of "smart combinations of content-rich environments. I search for ideas that differentiate through sophisticated content and smooth customer interaction".
Andrae looks into the implications of e-commerce for high-end furniture. "The question is how to generate subtle, non-intrusive interest in pieces. Smart sites such as freundevonfreunden.com that provide premium content have been curated by the trustees of independent networks."
Andrae believes that the standard furniture showroom will disappear, with only carefully curated multi-brand environments surviving.
On his travels he has learnt that people want to understand the Mittelstand: "Family owned, independent businesses generating billions in revenue. In an ever-changing world, Germany appears to be able to focus."
---
What is modern Germany's national brand?
"A combination of intellect, a precisely formulated development process, highly sophisticated engineering and efficiency resulting in sustainable quality."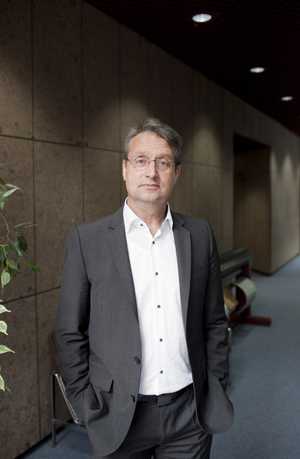 6.
The newspaper editor
Gabor Steingart
Take any flight in Germany and most people at the front of the plane will be reading Handelsblatt, the country's leading business daily recently revitalised by publisher and Der Spiegel veteran Gabor Steingart.
When Steingart was named Germany's Media Person of the Year in 2012 he was praised for turning the once-staid paper into an "unpredictable medium". Circulation has risen on opinion and strong reporting.
Germans still love print but Steingart insists this is about a culture of reading. He believes the share of print will decline and has overhauled Handelsblatt and its sister magazine Wirtschaftswoche's digital presence.
Steingart's recipe for future success? "News is everywhere. What people long for is analysis, opinion, and exclusive reporting; they want a shower of inspiration."
---
What is modern Germany's national brand?
"Germany is shaped by two forces: we are inventors, and we have a social orientation. Our founding fathers, if you like, are Werner Siemens and Robert Bosch on the one hand and Ludwig Erhard on the other."
7.
The soldier
Johanna Pasek
A modern nation needs a modern army, and Germany has developed an armed forces admired around the world. As our report on page 72 shows, it has contributed troops to UN missions in South Sudan, EU deployment in Bosnia and the Nato force in Afghanistan. Behind its success is the professionalism of its personnel, a professionalism exemplified by Johanna Pasek.
When Pasek wanted more of a challenge than working in a nursing home could offer, she wondered if it might come from a military career. Six years on, her intuition seems reliable. She first trained to become a corpsman, learning to patch up the wounded on the battlefield but after two years that became mundane. Looking for a new challenge closer to her partner in Berlin, she discovered comrades in white gloves welcoming dignitaries and drilling in silent precision; before long she became the first female soldier in the Bundeswehr's Berlin honour guard. She remains a corpsman and has completed two tours of Afghanistan. "I helped treat wounded from other countries. At first I was nervous but then you slip into a routine," the 30-year-old says.
Which is more important, her job or her role as a representative of Germany abroad? "One leads to the other. We know we represent Germany. You can't dress slovenly or act inappropriately. You have to think about what kind of image you transmit," she says. As she prepares for a third tour in Afghanistan, Pasek is still ready to pound the tarmac with the honour guard, although she now spends most of her time at her desk as part of the unit's human resources division. She recently signed up for four more years; she hopes to do at least 12 years with the Bundeswehr. She loves the precision of the honour guard. "When we do it right," she says, "it makes a big impression. You feel really good."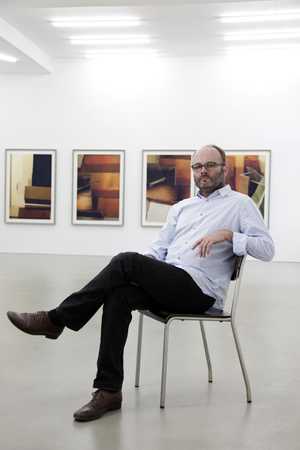 8.
The artist
Thomas Demand
Thomas Demand has made a career with photographs and films of scenarios that look real but aren't, and which underscore the dislocation between truth and fiction. But is his work specifically German? Is there such a thing as German art? "What people project is what they see," he says. "You can see a messy artist such as Jonathan Meese as German, or my clean-cut work as German. What might be identified as German, though, is a coherence in thought."
Demand says German sentence structure forces this mental clarity (with verbs often at the end of a sentence, a speaker can't begin without knowing roughly how to end). "That goes really deep into the lower part of your brain," he says. "You have to be clear in what you want to express. Your language and speech forms your view of the world."
He sees his country in the midst of social transition; when he was growing up in the 1970s, social class was more uniform – children went to the same kinds of schools and the post-war boom benefitted everyone. Now there are nascent class differences but he also sees that "Germany is much more open than it was even five years ago."
---
What is modern Germany's national brand?
"It's the Verbindlichkeit [binding commitment], obvious in the German handshake. It's relatively firm, not sweaty, and not with a second hand on top. It's not trying to sell you something. That's what I think is German."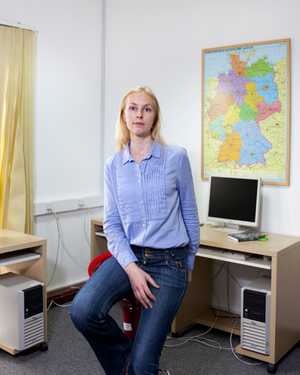 9.
The language teacher
Annegret Steudner
From Madrid to Beijing, German has become the language to learn and teachers at the Goethe Instituts are only too happy to oblige. Teaching German as a second language was part of Annegret Steudner's contingency plan while completing a Masters in communications research at the University of Bonn. "I took teaching courses because you never know what happens in life. I saw it as a bridge to something else," she says from Abu Dhabi where the 31-year-old teaches for both the Goethe Institut and Sorbonne University. "I'm still on that bridge." Steudner arrived in 2011 after a year teaching in Vietnam. It was easy to adjust to life in Abu Dhabi, with its malls, cinemas and readily available German products but the Dresden native is giving herself just another year before she returns to her apartment in Bonn. "I hope I can combine my teaching and inter-cultural experience at the next level, perhaps in curriculum design," she says.
Steudner's classes are full but demand for German isn't as high in the region as at other Goethe Instituts. "German isn't an easy language," she says. "Nevertheless, people here already speak English; they could go to England but something pulls them towards Germany."
---
What is modern Germany's national brand?
"Environmental consciousness has been added to traditional German precision and innovation. Here people see German culture as laid back in comparison with the local culture."
10.
The scientist
John Schellnhuber
In his Potsdam office John Schellnhuber is often found surrounded by metre-high piles of paper, just as Albert Einstein was when developing his theories in the same place almost a century ago. But the physician and mathematician belies the cliché of the reclusive thinker. Since it opened in 1993, he has made his Potsdam Institute for Climate Impact Research into a world-renowned research centre not by hiding in his office but by speaking up on climate change.
In 1994 Schellnhuber introduced Germany's minister of the environment, a young Angela Merkel, to his theory of the two-degree limit for global warming. Merkel found it "ziemlich witzig", "kind of cool" in English, Schellnhuber remembers, "which, of course, is one of the highest compliments you can get from Chancellor Merkel".
So is global green awareness indeed a German invention? "Germans really are pioneers in that sense," says Schellnhuber, stressing more than mere environmental concern. "It's accepting responsibility for our future," he says, drawing a direct line from the darkest chapter of German history: "We never again want to look the other way when we face wrong developments. It is a century-long exercise in responsibility."
---
What is modern Germany's national brand?
"Germany is still characterised by the co-existence of two fundamental attitudes: the old perfectionist one and the revolutionary. It's no wonder that the most modern wind turbines are German-made."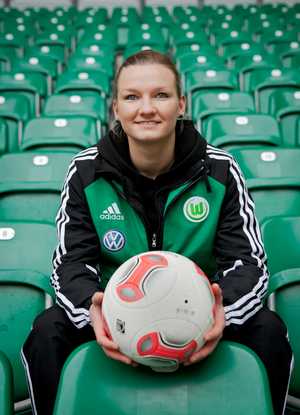 11.
The footballer
Alex Popp
Alexandra Popp never wanted to play women's football. Like most Europeans, she started kicking a ball around shortly after she learnt to walk. "My father played football. My brother played football," she says during a break in training at her club, the Lower Saxony-based VfL Wolfsburg.
The women's team currently tops the Bundesliga, representing a city built from scratch in 1938 to house workers from the new Volkswagen factory, and whose fortunes mirror the fall and rise of modern Germany. She first joined the mixed junior national team in 2007, scoring goals right alongside the boys on the pitch. "I never spent a lot of time thinking about women's football," she says. But once teenagers reach a certain age they have to play in single-sex teams. "When I had to change, I didn't want to."
Her enforced move, however, has been very successful. With Popp playing centre forward, Germany won the under-17s European Championships and came third in the junior World Cup.
The striker first stepped onto the pitch as a part of the Deutsche Fussballnationalmannschaft der Frauen (the women's national team) in 2010 and scored her first goals in a friendly against Finland. "My aim was always at some point to play for Germany. It's an honour to be picked by the coach and be seen as one of the best players in the country," she says.
Women's football remains an amateur game in Germany, which is why Popp is completing her training to become a zookeeper at a small zoo in Wolfsburg. Football, however, remains her passion.
---
What is modern Germany's national brand?
"Foreign teams see Germany as a footballing country. They want to come here to play to see how they match up."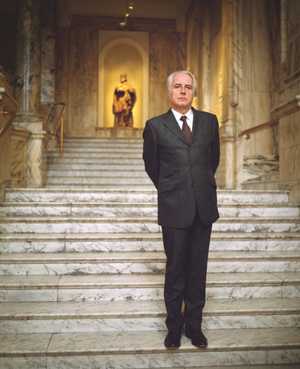 12.
The museum director
Martin Roth
Stuttgart-born Martin Roth is an art world statesman with the air to match, occasionally displaying the arched eyebrow of the well-schooled interlocutor and curious inquisitor, which presumably comes in handy as the (fairly) freshly installed director of London's venerable and cherished Victoria & Albert Museum. Despite a deep appreciation for the art and artefacts his museum houses, Roth is a suit. Does it suit him?
"Germans are famous for their excellent management skills," says Roth, "but Berlin can be chaotic: look at Berlin Brandenburg Airport!" Fortunately, the v&a has remained cathedral-calm since Roth's tenure began in September 2011, even during preparations for this year's much-anticipated retrospective on David Bowie, a man who knows a thing or two about chaotic Berlin.
According to Roth, Germany's strong regional and local identities give it the advantage of devolved cultural power. "The great museums, theatres, ballets and operas in the 16 federal capitals are deep resources of creativity and skill," he says. "Their competition adds to the energy."
And then there is Berlin, for Roth "the city of culture because there is not much else. It's cutting edge but if everything is cutting edge in the end you miss real substance".
---
What is modern Germany's national brand?
"The standard media tag for Germany is 'Europe's economic powerhouse', suggesting a unified society secure in its own identity. But I see something more tentative: a country still looking for its own identity post-reunification; still straddling East and West; still trying to understand its own history; still surprised by its own success."