Asia / Global
Asia
Briefing
Cambodia keeps politics in the family, South Korea get equal, and Japan gets green vending machines
It's handy to be a Gandhi
India
Rahul Gandhi – a fourth-generation Gandhi – is the vice-president of the Indian National Congress party and hoping to step into the shoes of his great-grandfather (Jawaharlal Nehru), grandmother (Indira Gandhi) and father (Rajiv Gandhi) by becoming prime minister.
---
Female influence
South Korea
[equality]
South Korea isn't a country that's known for its progressive stance on gender equality but that may be about to change. Inspired by European examples such as Sweden, where the gender balance in government is set at 50/50, a group of local lawmakers are pushing for a bill that would see a 30 per cent women's quota introduced at South Korea's public institutions within the next five years.
It's about time South Korea's male-dominated society opened up to the possibility of more women being on public and private boards. As it stands, just 3.7 per cent of women hold senior government jobs, while an even more meagre 1.48 per cent are in top management at the country's 100 largest companies.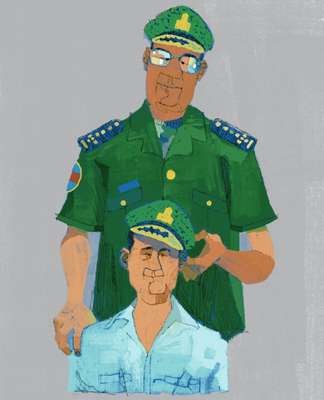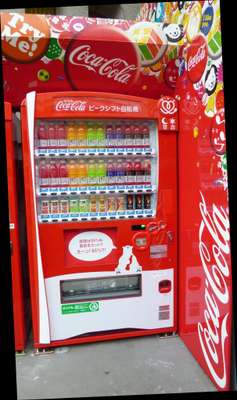 Female representation in other Asian governments
Malaysia
Women hold 32 per cent of top positions in the public sector.
China
Twenty-two per cent of national lawmakers are women.
Indonesia
The female quota for the lower-house parliament is set at 33 per cent; so far, 18 per cent of government candidates are women.
---
Money talks
Taiwan
[economy]
China and Taiwan might be diplomatic adversaries but their economies have never been more tightly intertwined. Businesses and investors on both sides of the strait can now exchange Chinese renminbi and Taiwanese dollars without having to convert to US dollars first. It's part of a gradual warming of economic ties with China that Taiwan's president, Ma Ying-jeou, has pursued since taking office in 2008. Taipei's hope is that it will become a regional financial centre; the more likely scenario is that Taiwan adds to renminbi trading, raising the Chinese currency's profile overseas, says Frances Cheung, senior markets analyst at Credit Agricole CIB in Hong Kong.
---
Change given
Japan
[retail]
With all but two of its 50 nuclear reactors still offline following the earthquake and tsunami of March 2011, Japan needs to conserve energy. The manufacturers of the country's five million-plus vending machines have been doing their bit: Fuji Electric and Coca-Cola Japan have been trialling a new "peak shift" vending machine that powers up at night to chill drinks when electricity demand is low and switches off during the day when demand surges. Daytime energy use is reduced by 95 per cent and drinks can be kept cool for up to 16 hours. Coca-Cola will be installing 25,000 machines across Japan this year and replacing nearly a million conventional machines by 2020.
---
Son and unlikely heir
Cambodia
[politics]
The offspring of high-ranking Cambodian officials are notorious for their extravagant lifestyles but the eldest son of long-standing prime minister Hun Sen – the latter the self-styled "iron fist" – is different.
Hun Manet drives his own humble Toyota and sports nothing more flash than a plastic digital watch. He speaks quietly in perfect English and with none of the wise-cracking swagger of his father, who likes to make long speeches haranguing his opponents ("Prepare your coffins!" he once told them). Despite the seeming mismatch in styles, Cambodia watchers and citizens alike are convinced that Manet is being groomed for power – perhaps to ultimately replace Hun Sen as the country's leader.
Manet would certainly bring an international perspective to the position. After graduating from the United States Military Academy at West Point he continued his studies at New York University. A period in the UK followed, studying for a doctorate in economics at the University of Bristol.
Having graduated, Manet initially shunned politics but has gone on to take a succession of roles in the Cambodian army, including commanding troops during border skirmishes with Thailand. These academic and military credentials – along with Manet's low-key style – excite Phnom Penh's diplomatic corps, who hope that he may bring a different flavour of leadership to a region typically dominated by overbearing patriarchal figures.
Manet's progress so far has all the makings of a rite of passage and if his military chops continue to convince, another change of role may not be too far away. However, first he will have to win over the naysayers who dominate a domestic scene in which talking softly is deemed to be far less impressive than carrying a big stick.