Culture / Global
Culture
Briefing
Books, films and music to make a date for.
The secret allure of the ordinary
The relentless treadmill of artistic betterment to which the would-be highbrow conoisseur is condemned can be a bit, well, wearing. Sometimes it's fine to just step off.
By Robert Bound
Take that book off your shelf. No, not Eats, Shoots and Leaves; nope, keep away from Atonement and no way, José – get your dirty mitts off Fifty Shades. Take that one. That one; the dusty one. The one that's your favourite. How many times have you pondered that great Russian novel, that chunk of tree, that forest of leaves all seeming to rear up now and bare their teeth. How many times have you read it?
How many times have you put the needle on Van Morrison's Astral Weeks or Todd Rundgren's A Wizard, A True Star? Or clicked on the Blu-ray of Fanny & Alexander or Citizen Kane? Do we love the idea of brilliance more than we love experiencing it? Do we fave-list Dostoevsky while we're cosying up on the settee with One Day for the second time? Come on: a bit. The fact is, there's great comfort in the sort-of average; there's an undeniable allure to the slightly ordinary. Cosy gear is often what hits the cultural-cum-entertainment spot. This isn't a paean to "guilty pleasures", we all like raising the roof to Billy Ocean's When The Going Gets Tough and gorging on Bruce Campbell's Army of Darkness; no – this is an acknowledgement and celebration of the comfortingly all right. Communiqué by Dire Straits? Never off the iPod.
Sleepy Hollow by Tim Burton has surely by now left an indent on my plasma, Yellow Dog by Martin Amis? Tick. Time's Arrow misses the mark. A nice bit of mediocre is sometimes all you need in entertainment. There's nothing worse than constantly being beaten around the head with brilliance; having to "understand the subplot", being required to remember the differing mannerisms of Dallow, Spicer, Pinky and Cubitt, knowing the French doesn't translate. It's bloody wearing, isn't it? If I had a universal parking permit and the time (and an accurate enough measuring device) I'd come to your house and assess the cracks in the spines of your Penguin Classics and the extent of the wear-and-tear on your Kind of Blue and Station to Station LPs. Then I'd bring over some Us3, milky tea, jtq. Not every day – but some days – give in to David Gray and deal with it. "Baaaaaaabylon!"
---
On record
Sounds from around the world
Oh, God! (whichever "Wicker Man" you want.) Go wild-eyed and slack-jawed for Isle Of Magic, Andrea Benini's astonishingly ungodly and inspired suite of voodoo-jazz, Afro-funk and soul that sounds like a lost masterpiece from 1960s Addis Ababa, but was in fact done in Berlin last year with a group of virtuosi and their unusual instruments under the band name MOPMOP. It's a thing of percussive irresistibility, spellbinding rhythm and Dr Moreau-esque wonder. It's just sad that we can't show the sleeve here but buy it on vinyl so the picture's bigger, jungle cats.
Key tracks:
1. Let i go
2. Kamakumba
3. Loa chant
There's something beguiling about something that doesn't owe an emphatic debt to something else but seems to channel the vibe in a subtle and loving way, like they heard that something on the radio when they were kids but didn't play dress-up as their heroes. Cayucas Aka Zach Yudin is one such, who probably likes Beck and the Byrds and Paul Simon's Graceland but explicitly isn't Vampire Weekend. His debut, Bigfoot, is a sunny, groove-strewn, chill piece of desert propaganda from California that makes you glad of 1960s LA and wish that Palo Alto had never happened, dude.
After a gauzy, whatever haze of an intro, The Mary Onettes third record swoops in with a luscious kick, if such a thing exists (perhaps a thump in the solar plexus from a calfskin glove?) On Hit The Waves these Swedes from little old Jönköping have written some standout pop songs to go under their shoegaze guitars and dream-pop production. It's simply a lovely listen that sounds a little like A-ha giving Beach House a hand with the heavy lifting. We'd say hear the whole thing or choose these cuts to try first.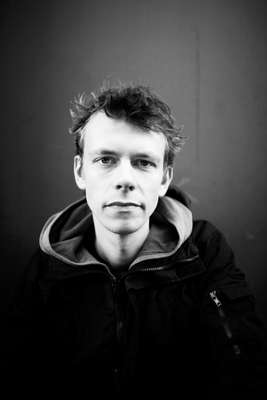 Key tracks:
1. Evil coast
2. Hit the waves
3. Black sunset
---
Q&A
Rob Hornstra
Documentary photographer
Amsterdam
Rob Hornstra and Arnold Van Bruggen are the photographer-writer team behind the Sochi Project, an in-depth look at the Caucasus region in the countdown to the 2014 Winter Olympic Games. We talk to Hornstra about their new book The Secret History of Khava Gaisanova, now available in Dutch and English.
How did you come up with the idea for the book?
We wanted to document the region from the little known renegade country Abkhazia in the south to breakaway republics such as Chechnya and Dagestan.
Who is Khava Gaisanova?
She lives in a village, Cherman. In 2007 her husband disappeared without a trace, like so many: kidnapped, arrested or simply executed and buried in anonymous graves. Her story reads like the history of the region itself.
How easy was it to access the subjects you photographed?
In North Caucasus we often get arrested. Russian authorities are not fond of independent journalists; but if you have the Games in Sochi there will be journalists who want to look a bit further.
How do you see Sochi now you've spent some time there?
Sochi 2014 will be a success. The question is why you would pump $50bn into the Games while there are villages with electricity and water shortages and human rights exist only on paper.
thesochiproject.org
---
Culture cuts
Spin the globe and stick a cultural pin in it
Germany
Museum: Lenbachhaus
Housed in a Florentine-style villa and famous for its collections of Munich-based artists as well as stunning Expressionist works by Der Blaue Reiter group, the museum reopens in May after nearly four years of renovation and its first expansion since 1972.London-based architect Foster + Partners has repaired historical parts of the building, replaced the wings along Richard Wagner Strasse with a contemporary construction, and created a new three-storey entrance hall. The revamp optimises exhibition choreography and offers public spaces – such as a restaurant and outdoor seating and dining – to visitors whose numbers have boomed to 280,000 a year. The brilliant mix of the historical and the contemporary brings the Lenbachhaus into the 21st century in style; it's also the first German museum to use a lighting system (developed in cooperation with OSRAM, the city of Munich's building departments, and the artist Dietmar Tanterl) utilising LED lighting throughout its exhibition spaces.
Festival: French quarter
There's often a party in Louisiana, but this month it's special. In New Orleans, the French Quarter festival celebrates its 30th birthday with four days of music and food. Taste the region's best jambalaya while hundreds of local musicians perform in the historical district, before cosying up on the banks of the Mississippi for the fireworks show. The New Orleans Jazz and Heritage Festival at the end of the month might not feature much jazz anymore, but it's still one of the best musical celebrations in the country. This year's lineup includes Billy Joel, Fleetwood Mac and the Black Keys. While you're in Louisiana, why not drop by Angola for the longest running prison rodeo in the country when it opens its doors to the public for two days. Proceeds from the rodeo provides for inmate educational and recreational supplies, and make the arts and crafts fair of "the Alcatraz of the South" possible.
French Quarter festival, April 11-14 fqfi.org/frenchquarterfest Angola Rodeo, April 20-21 New Orleans Jazz and Heritage Festival, April 26-May 5
nojazzfest.com
Festival: Colombia Salsa Festival
April's Colombia Salsa Festival, held in Medellín, shows off incredible outfits as well as incredible high-speed moves: here are the best three to grace the stage in its five-year history: The Child Category: Tatiana Adrado's sparkly red-and-white backless skin-tight leotard with cutouts at the waist and red feather trim, matching feathery choker necklace and gold shoes. The Cabaret Category: Alvaro Vela's all-purple ensemble with low v-neck, sleeveless tuxedo jacket and tie. Last year's winner was Evelin Laurido's turquoise and purple bikini bottom with a frilly black skirt, bra top attached at the neck and sleeveless satin jacket.
colombiasalsafestival.com
Art: the Philippines,archipelago of exchange
Paris's ever-probing Musée du Quai Branly does for ethnographic art what the Rijksmuseum does for Rembrandts and this show of oft-overlooked early Filippino art takes a swish through the pre-colonial era. Dwelling on the twin concerns of land and sea and keeping the heavens happy; expect rice divinities and gold-worked costumes that add to the expressionism of this sophisticated early Muslim world. There'll probably be something slightly weird and spooky too, of course.
---
Autobiography
A Prince Among Stones
Prince Rupert Lowenstein
You can imagine the Rolling Stones' business manager only deigned to work with such an unlikely gang of clients so that one day he might title his autobiography thus. Fear not, though – this is a happy medium between bank balance bean-spilling on the finances of the infamously inscrutable band and a nicely gossipy memoir of an aristo-banker for whom Europe was a playground and the world his oyster, consumed in the back of a smokey tour-jet. Funny, generous and completely unusual, if he could only play bass they'd never have needed Bill.
---
Fiction
The Light and the Dark
Mikhail Shishkin
Mikhail Shishkin is the Ian McEwan of Russia. A prize-winning writer who enjoys stunning commercial and critical success, he's also a literary celebrity in a country that still knows how to celebrate its author-heroes. His latest novel, The Light and the Dark, in its brilliant English translation, is striking proof that great Russian literature didn't die with Dostoevsky. Two lovers, Sasha and Volodenka, write to each other across time and space. The prose is lapidary, the evocation of history and the present razor-sharp. A wonderful book: it is filled with wonder.
---
Elias Khoury
An untimely death provides the frame in which to relate the stubborn ravages, complications and cost of the Lebanese civil war. Khoury's story, nimbly told through a variety of voices – the widow, a soldier, a doctor, a binman – become parables and gospels in which accounts and hunches differ according to proximity, education and enlightenment, without ever veering from the single same truth: one death isn't worth an entire conflict.
---
Henry Shukman
A decade after his celebrated first volume, Shukman has turned closer to home and far further afield for his follow-up, wondering what it was like for his Jewish forebears to be ripped from London's East End and sent to his titular Russian outpost to fight on the Eastern front. There are journeys, longing and love told from the cold of Russia to the sad wives, bereft in Shoreditch. Rich and timeless themes mean rationing this slim volume to one haunting hit a day.
---
Fiction
Gone to The Forest
Katie Kitamura
A novel of Steinbeckian characters living in a land of Biblical harshness described with a contemporary fast-and-looseness at a dizzying pace. Kitamura's second novel is also a book of images that brand themselves on the brain – angry volcanoes, falling ash, rivers of dead fish, fire. There's something otherworldly about it all, as if you've read it over the shoulder of someone in a dream and yet can remember every detail. Strange, seductive, transporting. and completely unusual, if he could only play bass they'd never have needed Bill.