Europe / Global
Europe
Briefing
The motorcade of Dutch queen Beatrix, Europe's dash for gas and an interview with Hungary's opposition leader, Gordon Bajnai.
Me and my motorcade no.37
The flying Dutchwoman
Netherlands
[Queen Beatrix]
The registration code of the Dutch royal jet is ph-kbx, named after Queen Beatrix. But since her decision to abdicate the throne at the end of the month, it's a cipher that doesn't match the man who will replace her, Willem-Alexander, the current Prince of Orange. Not that he would care; it's hard to see a plane's name from the pilot's seat, where Willem is often found. As a trained military and civil flyer he often ferries around members of his family in a Dutch-made Fokker Executive Jet 70. In order to fly the miles needed to retain his licence, he's even piloted aircraft for the Netherlands' flag-carrier, klm.
On the ground, the new Dutch king will be one of the few European monarchs to retain a private train carriage. For royal parades there is also the royal motor coach, which was almost rammed by a driver during a Queen's Day celebration in Apeldoorn in 2009 when seven bystanders died. The incident was a rare display of dissent against a monarchy that commands an 80 per cent approval rating among its subjects. Queen's Day this year, Beatrix's last, could be a more frugal affair than expected. The prime minister, Mark Rutte, says that the queen has let it be known she is uncomfortable with the idea of receiving a gift from the nation or an expensive last hurrah in light of the continuing poor state of the Dutch economy.
Royal jet
The aircraft had a €4.3m overhaul in 2010. With a range of 1,900km, the Fokker is for short-haul flights such as Beatrix's trips to London where her second son, Prince Johan Friso, is in hospital.
Royal train
The monarch's carriage, built in 1993, has two bedrooms, a small kitchen and a conference table.
Royal motor coach
The royal family was aboard this 25-seat VDL/Kusters coach when it was almost rammed in 2009.
Carriages
Reserved for royal weddings and the annual Prinsjesdag, the Golden Coach has been in the royal family since 1898.
Royal limousine
The family use a Volvo S80 for official travel; privately, the monarchy has historically opted for American marques such as Ford and Cadillac, always in blue.
---
New generation labours on
UK
The Benns are an unbroken line of four generations of Labour MPs: John Williams Benn, William Wedgwood Benn, Tony Benn, a Labour MP for 52 years, and son Hilary. Emily Benn, granddaughter of Tony, was the youngest parliamentary candidate in the 2010 general election.
---
West on the rise
Germany
[planning]
Plans to create a new Berlin city centre of sleek high-rises between Berlin Zoo and Landwehrkanal could help West Berlin regain the appeal it lost after the fall of the Wall, when East Berlin's empty spaces attracted partiers and entrepreneurs and the sheen of the once-vibrant West faded.
Germany's first Waldorf Astoria opened near Bahnhof Zoo in January and the nearby Bikini Berlin, a 1950s building slated for a 25hours hotel and retail outlets, opens in the autumn. On Kurfürstendamm, Haus Cumberland now contains the grand Cafe Grosz. West Berlin is on its way back – and the whole city may finally have a proper centre.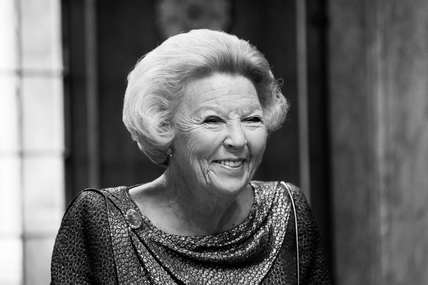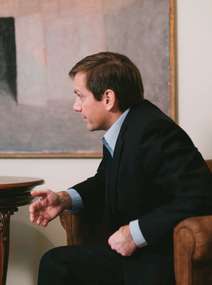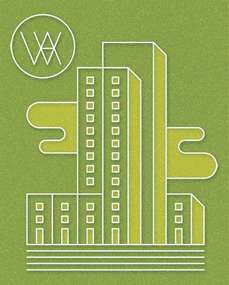 ---
Type: Parliamentary
Date: 27 April
Candidates: The governing Social Democratic Alliance/Left-Green coalition is struggling: the Althing may return to Iceland's traditional rulers, the Independence Party. Several new parties are making their first appearance.
Issues: Politics itself. Public trust sank during the banking crisis; a 2012 poll found that 90 per cent of Icelanders distrust their parliament. EU accession talks are suspended until after the election.
Monocle comment: Iceland's economy could only recover from the depths of 2009 but the revival has been nearly as startling as the collapse. The next government has cause for optimism.
---
Energy flash
Europe
[Natural gas]
Europe's energy map is shifting as the gas-hungry bloc seeks to enhance security and ease its dependence on Russia, which has blocked gas to the continent twice in six years. Italy and Greece recently signed a deal (pictured) with Albania for a joint project to import natural gas from Azerbaijan's massive Caspian fields, but their plans could be derailed by a BP-led group seeking to tap the country's Shah Deniz reserves and import gas to the west via a route to be finalised in June. Russia's Gazprom, the world's largest natural gas producer, is retaliating with bids for European energy infrastructure before competitors begin operations.
---
Q&A
Gordon Bajnai
Leader, opposition coalition
Hungary
A former investment manager is out to topple Hungary's maverick PM
Writer: Adam LeBor
Photography: Daniel Gebhart de Koekkoek
As Hungarian prime minister from 2009 to 2010, Gordon Bajnai was a technocrat heading a Socialist-Liberal coalition. Now he has returned to politics at the head of Together 2014, a movement that aims to unite the moderate left, right and centre against the ruling populist Fidesz party.
Fidesz won an unprecedented two-thirds majority in the April 2010 election, which it has used to remodel Hungary. The pugnacious prime minister, Viktor Orbán, has packed institutions with party allies, forced through a new constitution, heavily taxed banks and foreign investors and attacked the EU and the IMF.
A former businessman, Bajnai promises cooperation instead of a war against imagined enemies. Fidesz's lead in the polls has slipped to a few points over the Socialists, the main opposition party. The majority of voters is undecided; it is those that Together 2014 is targeting.
How realistic is it that a self-confessed technocrat can unite Hungary's fractious opposition? monocle met Gordon Bajnai at his Budapest headquarters to find out.
What do you think Hungary needs from Together 2014?
Hungary needs a complete restart, a new political era. Hungarians who voted for change in 2010 got a change for the worse. Now they hoping for normalisation, for a return to stable Western democracy, to economic prosperity and a country that is not divided.
What is abnormal in Hungary?
We have abnormal economic and social policies and abnormal politics. Even the government calls its economic policy "unorthodox"; it believes it can subdue the basic rules of the economy to political power games. This government is trying to diminish checks and balances and it doesn't respect the law and the constitution. This is abnormal.
You hope for support from the centre-right, centre and centre-left. What common values do they share other than opposition to the government?
This is not a classic electoral situation when the right wants to defeat the left or the other way around. It's that people who want to live in a normal country have to defeat those who want to live in an abnormal country so they can keep their power. But it's not enough to get rid of this government; we need good governance in the classic Aristotelian sense.
Your critics say that Viktor Orbán won a free and fair election with a two-thirds majority, which gives his government a mandate for radical change.
I haven't questioned the legitimacy of the elections. The abnormality is in how the government is sacrificing the economy for populism and has amended the constitution without proper consultation.
What would be your priority if Together 2014 formed the next government?
To restore confidence and trust. Trust between government and citizens, in the rule of law, in the sanctity of private property and contractual obligations.
You were prime minister in the last Socialist government – one that was unpopular and was defeated catastrophically.
I was brought in as a technocrat. My mandate was for a year of crisis management. I made it clear that I would do the job only for one year, for the salary of one Hungarian forint, and that I would not run again. After four months we were able to return to the euro bond market and come off the imf lifeline. Some newspapers joked that I was the only PM in 20 years who left office more popular than when he came in.
Do you want to be prime minister?
It is not the time for personal ambitions. We need to consider, once a united opposition is built, who has the best chance to win. That goal has to be more important than personal ambitions.