Property prospectus / Tangier
Marshan
&

Medina
A new generation of creative types are being seduced by the faded charm of the city that was once home to Paul Bowles and William Burroughs.
Tangier is a twisting network of cobbled roads where different cultures have communed for hundreds of years, leaving behind a confluence of customs and traditions that have shaped the city into what it is today. In the city's Old Town, colonial buildings rise next to antique riads, creating a mélange of shapes and colours, an almost impossible skyline of old and new. The city's first neighbourhood, the ancient Medina, has hundreds of intertwining streets that stretch out across Tangier's northernmost tip like disorderly tunnels in an ant colony.
Yet the Tangerines navigate through them with ease, aiding the stranded tourists in return for a few dirhams. In this decadently charming neighbourhood antique shops appear out of nowhere amid the narrow winding paths while modern restaurants sit on top of the crumbling walls of the Kasbah. "It's difficult not to fall in love with a place like Tangier," says Philippe Chaslot, one of the French owners of the Dar Nour guesthouse in the heart of the Medina.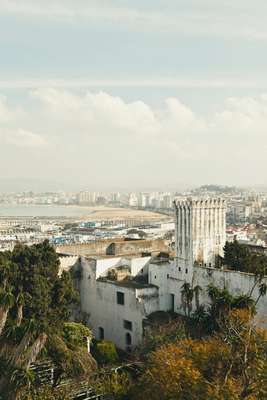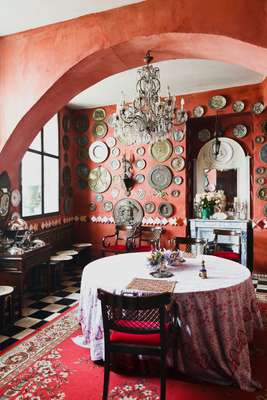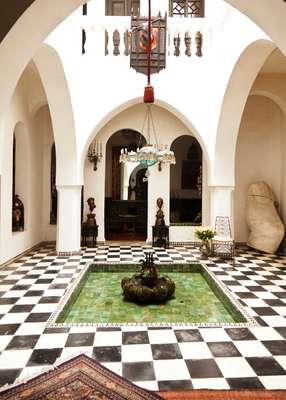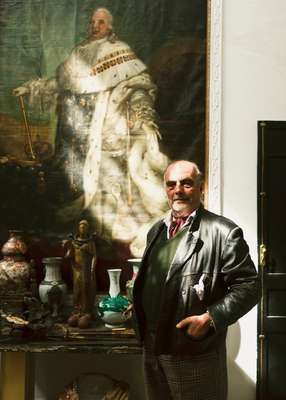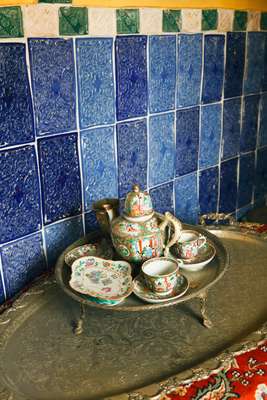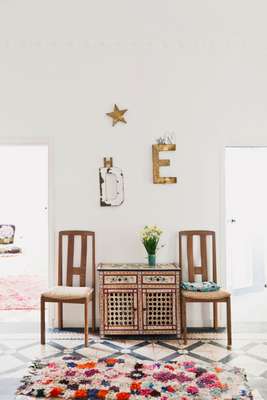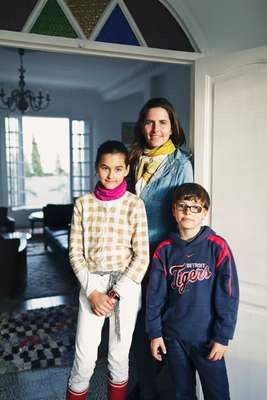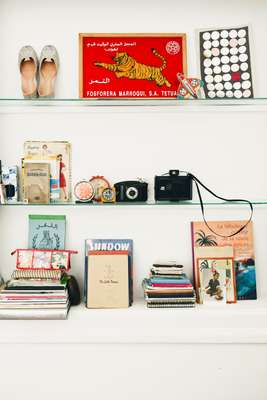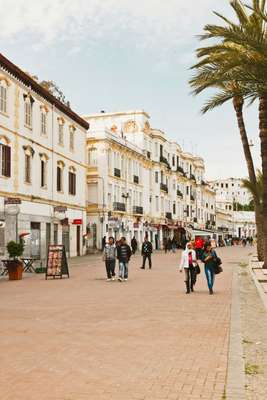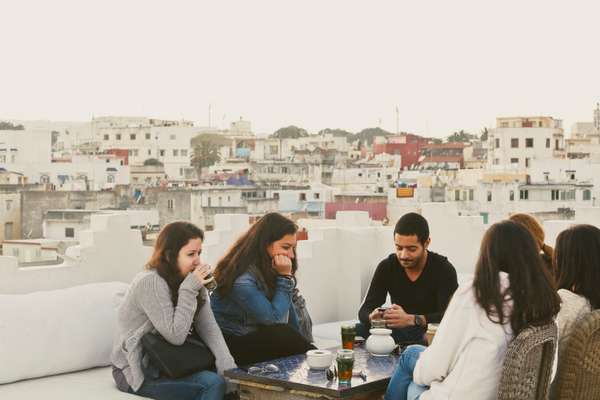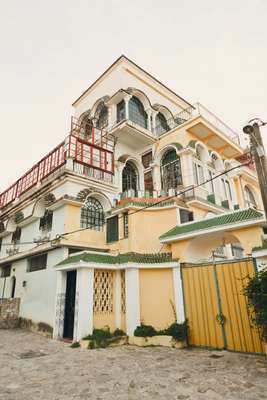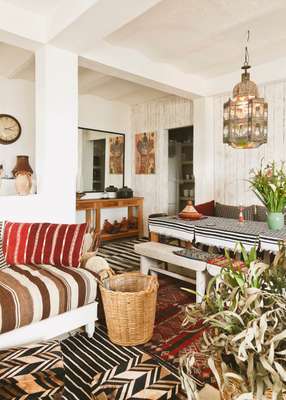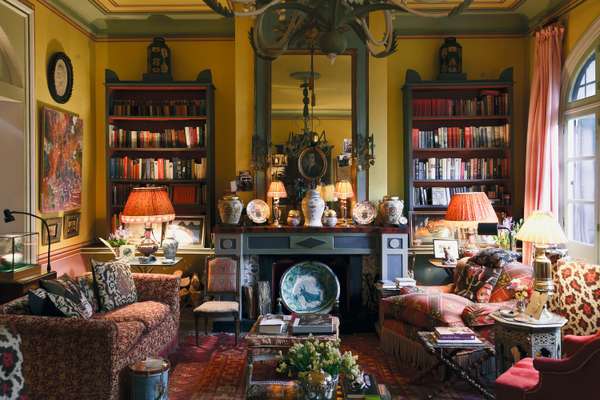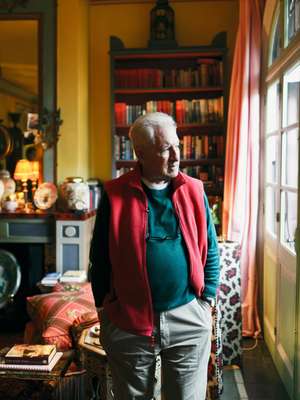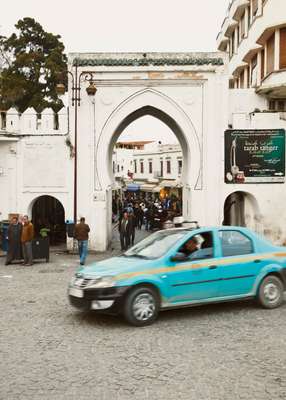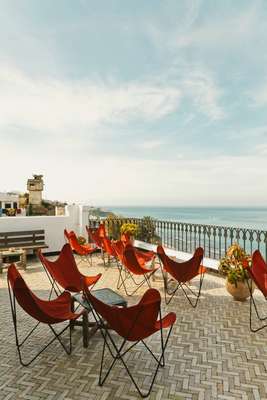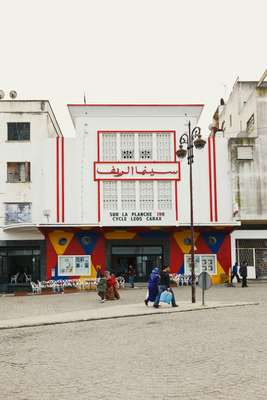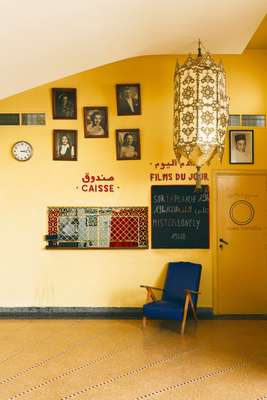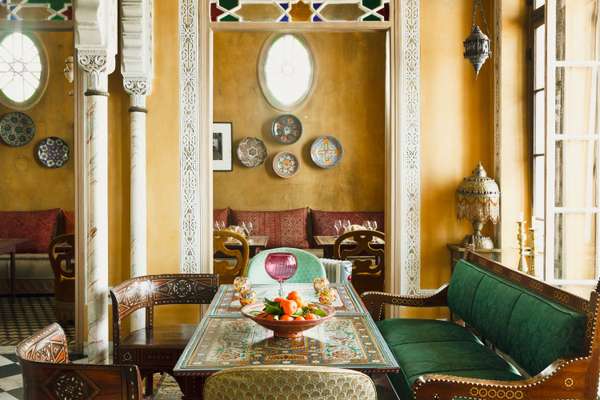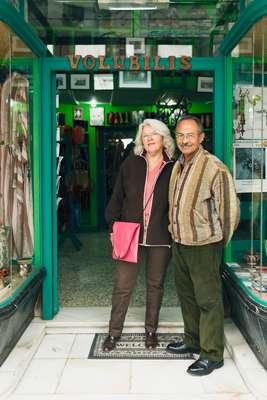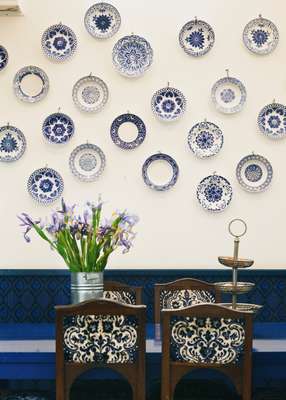 "It's a multicultural city where there's always something new to discover – and it's only two hours from Paris," says his business partner, Olivier Arteuillère. Six years ago, the former journalists took a plane from Lyon to Tangier for a week's holiday and decided to stay. Their boutique hotel is set in a traditional riad and only a few blocks away is their sister property, the Salon Bleu restaurant where they serve local dishes such as tajines and Moroccan pastries served with sweet mint tea. On the way to their restaurant, travellers will most likely walk the Rue Riad Sultan and pass in front of two other inns, the cosy La Tangerina and the majestic Nord Pinus, a luxurious hotel built in a house that dates from 1321. These properties are proof that Tangier is recovering the charm that it lived off in the mid-20th century, when it was a haven for the creative crowd and international socialites. It was here that Paul Bowles, William Burroughs and Tennessee Williams found inspiration, where the Rolling Stones rocked the citadel with their late-night parties and where Malcolm Forbes celebrated his 70th birthday with over 800 guests.
"Tangier has a special energy," says Julie Klear, a Bostonian designer who has an atelier for her brand, Zid Zid Kids, in the city. "I spent 10 years in Marrakesh, and here it's less busy and touristy. It retains its old-world traditions mixed with the new, in a natural, homogenous way," she adds while showing monocle around her newly bought house in Marshan, a residential neighbourhood on the Medina's fringe. Her property is an airy two-floor apartment located next to a park and the American School of Tangier, where her children go. She's one of the most recent tenants in the neighbourhood, next to David and Odile Neguede, a couple living in French Guyana who recently bought a holiday home in Marshan too, on top of a hill with a breathtaking view of the Strait of Gibraltar.
"We had looked to buy in Asia, the South Pacific, North and South America but after we came to Tangier we knew this was the place," says David Neguede. "My father was the ambassador to Ethiopia for several years and we lived in many different countries around the world," he says. "Here I find the same international atmosphere – and there are some great golf courses too." Not far from their dwelling is Michael Raymond's residence, a modern house that was once the studio of a Dutch artist. Its decoration is a mishmash of objects from Africa and Europe, mostly from London where he used to run an antiques dealership.
"I've been living in Tangier for over 10 years, and it's the people I like the most," he says. His words ring true while walking back towards the Place de la Kasbah, where kids play football, stopping only for the occasional car to drive by. It's where interior designer Monique Conil and her husband live, in a house with a terrace that overlooks the whole Medina. From here you can see hundreds of Moorish rooftops piling on top of each other and hear the calls to prayer echoing through the Medina's walls, just as the last ferries from Spain pull into the harbour and the sun sets.
---
Designer and owner of Zid Zid Kids
"I enjoy Tangier's international vibe and the fact that it's a culturally rich city. I love the light we get in our flat and the fact that I can walk everywhere and get fresh produce from the central market."
Overview
Before making an offer foreigners must set up a bank account called a Convertible Account (Compte en DH Convertible). The contract system in Morocco is based on the French system and any paperwork is done through a notary (notaire), who will create a binding contract (Compromis de Vente) between the tenant and the buyer. A 10 per cent deposit will be required. The notaire is responsible for checking the property's mortgage history and registration.
property-maroc.com
---
Marshan
Apartments are sold by square metre. The price varies from 10,000 to 13,000 dirhams (€800-€1,200) per square metre.
Medina
Here houses are sold as a whole. Properties that have been renovated are between 1.5m and 2m dirhams (€135,000-€180,000); properties that need renovation can be found for between 800,000 and 1.2m dirhams (€70,000-€110,000).
Estate agent
Omar Benhaddi
+212 6 670 53 282
---
Dar Nour
20 rue Gourna, Kasbah+212 6 621 12 724
darnour.com
The oldest guesthouse in the city.
La Tangerina
19 rue Riad Sultan, +212 5 399 47 731
latangerina.com
A cosy riad with 10 rooms and its own hammam.
Nord Pinus
11 rue Riad Sultan, +212 6 612 28 140
nord-pinus-tanger.com
High-end stay in the Kasbah.
---
El Morocco Club
Place du Tabor
+212 5 399 48 139
elmoroccoclub.ma
Inspired by the eponymous bar in New York, it's the place to grab dinner and a drink after a day's walk around the Medina.
---
Galerie Laure Welfling
3 Place de la Kasbah
+212 5 399 49 789
Run by the artist GP de Richemont, this shop specialises in bespoke design.
Las Chicas
52 rue Kacem Guenoun
+212 5 393 74 510
Newly opened boutique selling Moroccan-inspired pieces from up-and-coming designers.
Volubilis
15 Petit Socco
+212 5 399 31 362
Run by Karla and Mohamed Raïss El Fenni, who design shoes and Moroccan throbes.
---
Cinematheque
Grand Socco
+212 5 399 35 450
cinemathequedetanger.com
Set in the old Cinema Rif, the Cinematheque screens both Moroccan and international films.