Vivant Table / Paris
Simple supper
The bistro Vivant Table is testament to the owner's cosmopolitan upbringing, with its organic, fuss-free Italian and French food.
"With me, when it comes to quality, it's all or nothing," says Pierre Jancou standing in front of his restaurant, Vivant Table, Paris's newest foodie haven in the rapidly gentrifying 10th arrondissement. In the rue des Petites Écuries, somewhere between the Gare de l'Est and the Gare du Nord, Jancou's bistro is set in what used to be a bird-seller's shop dating to the beginning of the 20th century. Every day, the laid-back chef with rugged good looks can be seen manning the kitchen. He has built a reputation in the city for his love of organic products and unwavering support of those who make them.
At Vivant, the changing menus are pared down and as simple as possible, made with the freshest products from small artisans with whom Jancou has worked since the beginning. "I love small Italian artisans who make my charcuterie and producers such as Annie Bertin; she grows her products following biodynamic principles and her aromatic herbs are without equal, they're fantastic.
"Keeping his suppliers local, his meats come from Boucherie Prosper, a discreet family-run business, and his fish from cult food purveyors Terroirs d'Avenir, both in Paris. "When I was very young I lost my parents and was adopted by an Italian family. We lived most of the time in Zürich and I also spent some time in Italy, a country I love for its quality of life and uncomplicated food," Jancou says. "Simplicity is the best and the most difficult thing to master in the kitchen. Nothing beats a dish like a spaghetti aioli [made using only oil, garlic and chilli flakes]; it's the best thing in the world. That is the force of Italy, and I'm a proud Franco-Italian. In my kitchen and in life, I always defend France in Italy and vice versa." His international love affair with both nations is clear when sitting at Vivant's tables.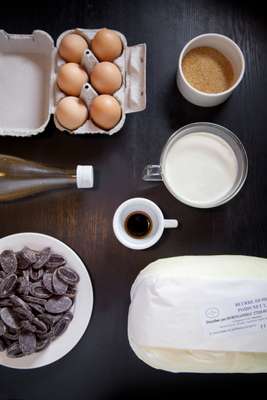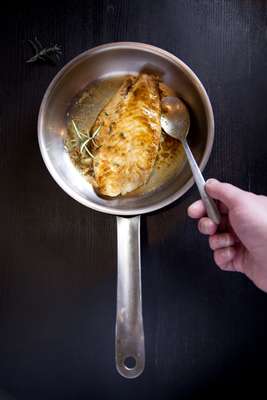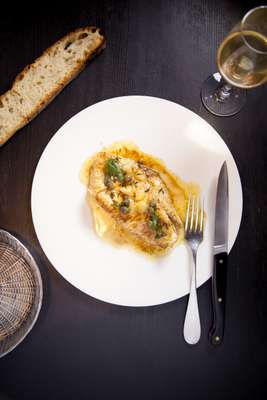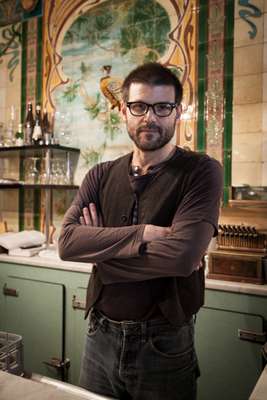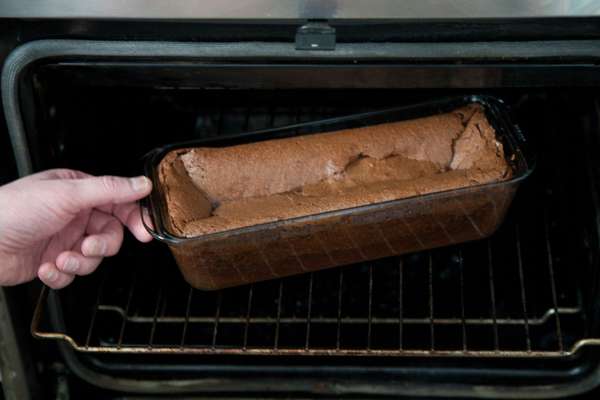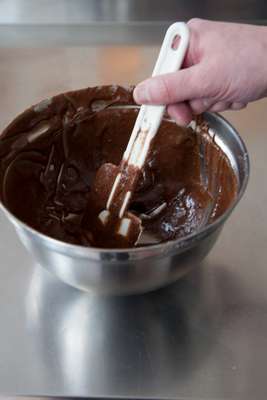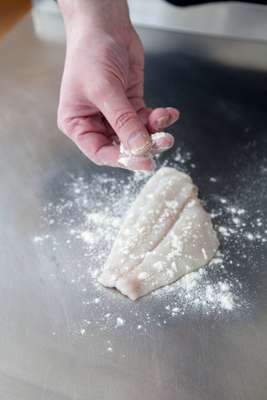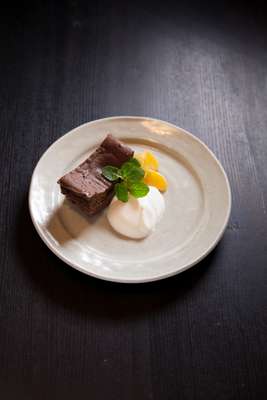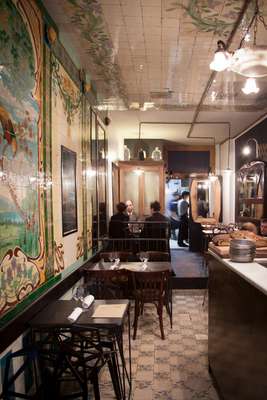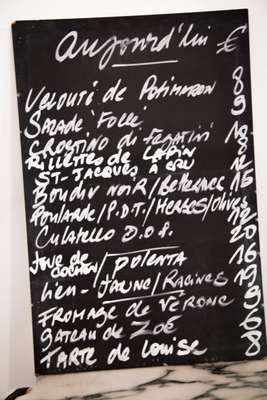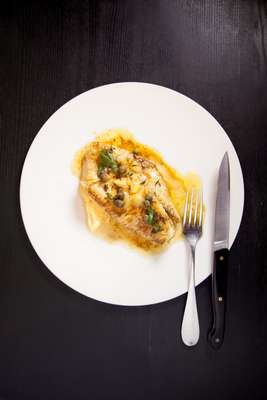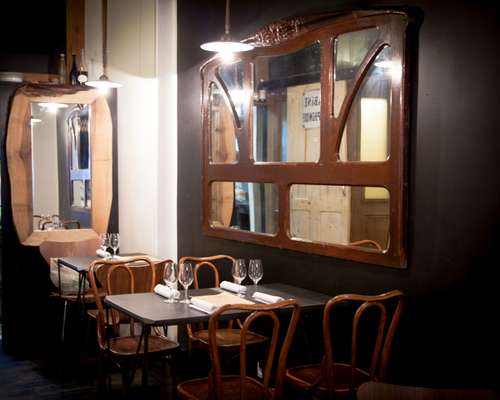 The iconoclastic dining room is decorated with original coloured tiles from the turn of the century, reminiscent of the watering holes where writers and artists would go to for their daily glass of rouge in search of inspiration. Add to the cosmopolitan equation the cooking skills of Japanese chef Atsumi Sota – who cut his teeth in the kitchens of Joël Robuchon in New York and at the Stella Maris and Toyo in Paris – and you get simple, hearty dishes that pound with flavour on the diner's taste-buds.
"I leave the kitchen to him," says Jancou, who now spends more time next door at Vivant Cave, his latest eatery. The more casual grotto is set in what was once a barbershop; now it's a bar à vins, selling small dishes such as the Galician octopus and chilli con carne made with duck from the Challans region. "Sota's cooking has a real identity, it is by turns authentic, respectful, technical and generous all at the same time," Jancou says.
"When I opened Vivant I wanted to create a bistro that would be defined by its produce, and he completely understands this." That's why Jancou leaves the kitchen to Sota and has let him create signature dishes including the turbot, made with line-caught fish sold at Terroirs d'Avenir. "Turbot is the most beautiful fish in France.
It must be prepared with an extreme finesse," says Jancou. "It is the most noble and magnificent fish." The patron, who has left most of the kitchen tasks to Sota, is still overzealous when talking about Vivant's staple dessert, the gâteau de Zoé. "It's a cake I've done forever, and in honour of my daughter – she is crazy for chocolate. Little by little, I stopped putting flour in it, to make it lighter. Even if it is more difficult to make this way, it is more expressive and fun."
vivantparis.com
---
Recipe: Chef Sota's turbot meunière
Ingredients
2kg turbot
Salt, pepper, flour, slightly salted butter, branch of rosemary
Sauce
80g demi-sel butter (preferably Bordier)
10g capers
10g thinly sliced almonds
10g sliced lemon
¼ of the juice of a freshly squeezed lemon
The method
Skin the turbot and cut into fillets.
Season and flour the fish thoroughly.
Cook in a buttered frying pan with the rosemary at medium heat until brown. Allow to rest about 3 minutes. Reheat in oven at 200C for about 2 minutes.
For the sauce, place butter in a casserole and heat in the oven until melted and browned, then add the lemon juice, capers, lemon slices and almonds. You can also add meat stock for extra flavour.
---
Ingredients
4 organic eggs
200g of good quality dark chocolate (chopped)
120g of Bordier slightly salted butter
(or any good quality slightly salted butter)
1 small cup of very strong espresso-style coffee (a finger)
1 drop of Lebanese orange blossom water (or any good substitute)
80g of caster sugar
Single cream (crème fleurette)
The method
Break egg and separate yolks from the whites. Beat the yolks with sugar until uniform and beat the whites until they are firm.
Melt the butter with the chocolate, then slowly add the coffee, egg yolks and egg whites, one after the other.
Pour into a well-buttered cake pan and bake at 180C for 15 minutes.
Serve with the single cream, slightly whipped, sugared and with the drop of orange blossom water.