Denmark / Copenhagen
A great Dane
Photographer Thomas Ibsen's house, a classic of the post-war 'funkis' style characterised by simple lines and clever use of light, is filled with design treasures and new pieces that he's created.
"After years working as a photographer [of furniture and interiors] I realised that, actually, I could use that experience for something else," Thomas Ibsen says as Monocle tours his home in the prosperous Copenhagen suburb of Gentofte. As a result, he has recently started his own furniture brand, with a showroom in central Copenhagen. Several of the company's pieces can be found in Ibsen's 1952 home alongside an eclectic but carefully selected collection of mostly post-war, mostly Danish, art and furniture.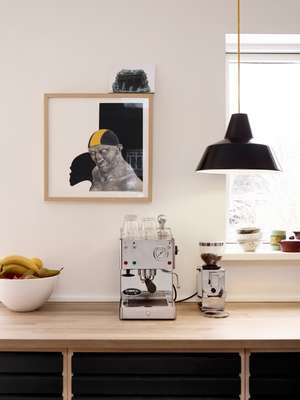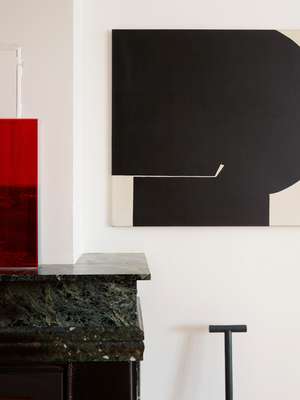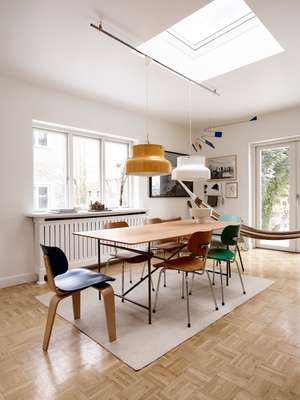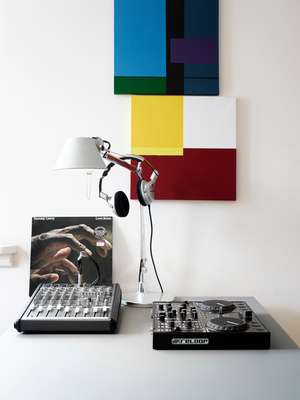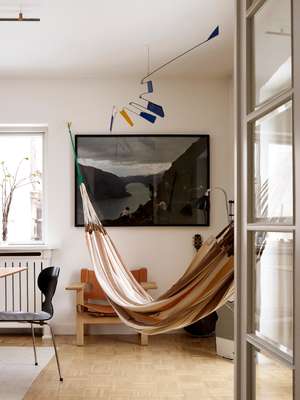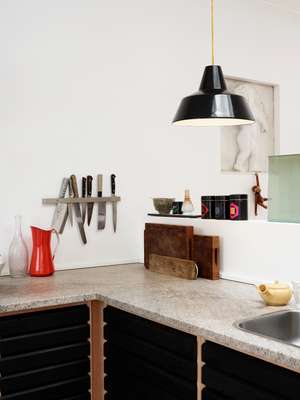 Ibsen lives here with his children, 11-year-old Hannah and August, 14, plus chickens in the back garden. "We're right next to the kids' school, so there are children running through constantly," he says. "The house is very lived in. Perhaps a bit messy but that's OK." He has adapted the interior space to suit the family's needs, adding walls to make a galley office and two extra downstairs bedrooms.
Though he rejects the "collector" label, Ibsen has a canny eye. "I try not to buy stuff that will lose money but I'm not buying to invest. I'm interested in why some designs stick around and some don't, even though they are well designed. I like trying to spot which items will have long-life potential."
www.pleasewaittobeseated.dk