Art Market / Global
Art Market
Briefing
The new international photography fair in London, a new gallery in Toronto and the Frieze show in New York.
Latin flavour
New York
[art fair]
Frieze
New York
10-13 May
The second edition of Frieze New York will host over 180 international art galleries, making it the largest Frieze event to date. Curated by Cecilia Alemani, who's also behind New York's High Line project, this year's edition sees a rise in the presence of Brazilian art. Well timed says Jan Fjeld, director of São Paulo's Galeria Vermelho. "The Brazilian art market cannot be labeled as emerging. The local market has gone through a coming-of-age process during the past couple of years to find itself in good shape."
www.friezenewyork.com
---
Different strokes
Lagos
[auction]
ArtHouse Contemporary
13 May
When Kavita Chellaram founded ArtHouse Contemporary Ltd in Lagos in 2007, her goal was to ensure that both artists and collectors could enjoy a certain stability and greater transparency in the pricing of artworks. At an auction last November, 80 per cent of works were sold, which is a very encouraging sales figure considering the global economic market and suggests that the plan is working. This May's auction features 125 pieces and over 100 artists in all. "What makes this spring auction stand out is the fusion of the old masters and [contemporary] Nigerian and African art," says art consultant Nana Sonoiki. The experienced hands are the likes of Ben Enwonwu and Bruce Onobrakpeya; the bright young things include Felix Osiemi and Peju Alatise.
www.arthouse-ng.com
Gbongan
Ben Enwonwu, 1972,
oil on canvas
€21,600-€28,800
Patched Relics of Grandma's First Kente
Eva Obodo, 2012,
wood and acrylic
€3,800-€4,800
Esirigbo (Bridal Panel I)
Bruce Onobrakpeya, 2008,
acrylic on canvas
€12,000-€14,400
---
well hung
An eye for detail
Toronto
[gallery]
Being in the right place at the right time seems to be Jessica Bradley's skill. The ex-curator of contemporary art at the Art Gallery of Ontario opened her first gallery on Toronto's Dundas Street West back in 2005. That was when the area was still a drab part of the city, a long way from its current status of a buzzing art hub.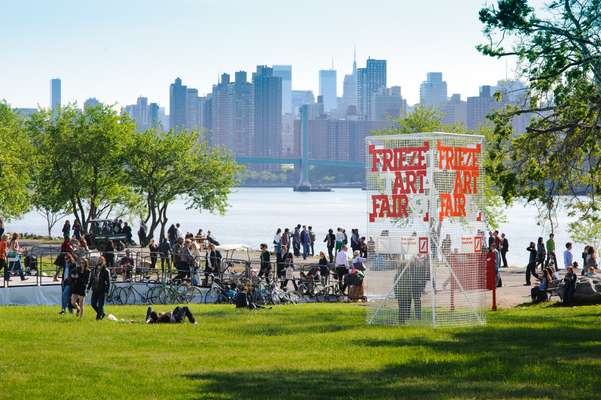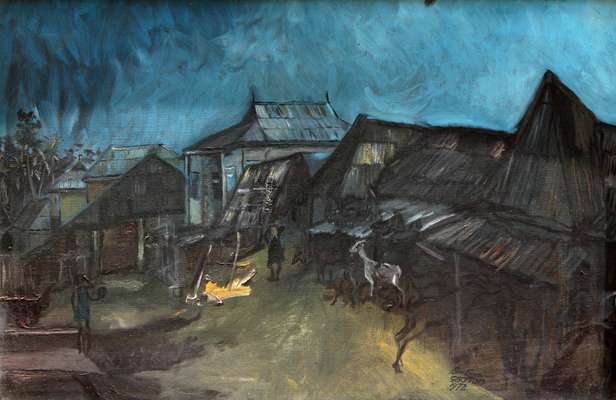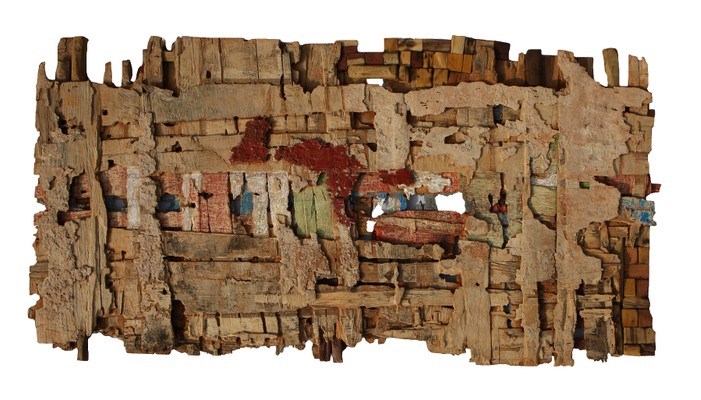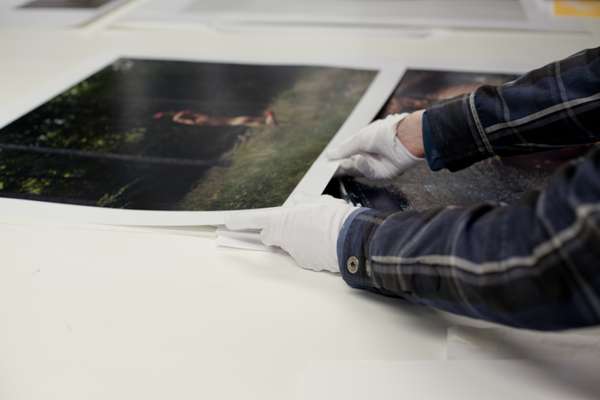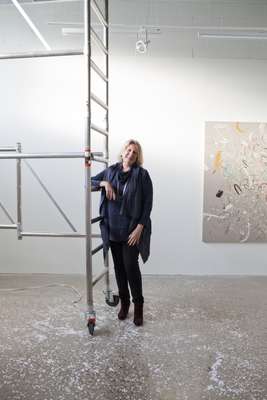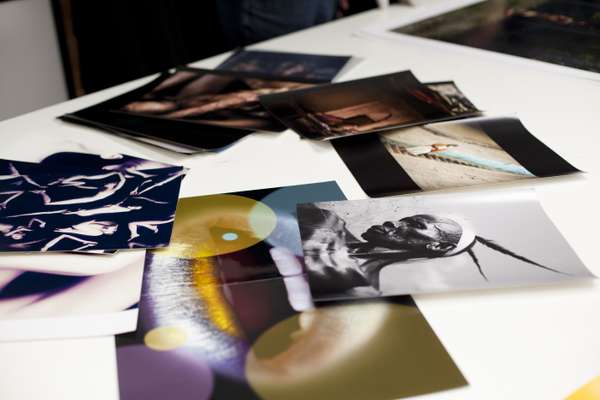 History seems to be repeating itself with Bradley's second venue: the new gallery space she unveiled last October in Toronto's Junction – the handsome red-brick neighbourhood that is suddenly attracting a new generation of residents and independent retailers (see issue 60).
"You have to be open to new opportunities," says Bradley (above, right) of her new 250 sq m premises. "The space became available at the right time for me to expand and to shift my gallery into a new chapter."
Opened by appointment only, the Jessica Bradley Annex continues the dealer's reputation for representing a new generation of Canadian artists. Currently on show until mid-May are works by conceptual photographer Kristan Horton; from 17 May until the end of June the Annex is playing host to paintings by Sarah Cale.
Meanwhile, Bradley keeps working hard to promote her artists abroad. She was the only contemporary Canadian dealer at both Frieze London and Art Basel Miami in 2012.
In addition, one of Bradley's key discoveries, the flamboyant Shary Boyle, has been announced as Canada's representative at this year's Venice Biennale.
www.jessicabradleyinc.com
---
Expensive habit
Global
[art book]
Art advisers and avid collectors Thea Westreich and Ethan Wagner's Collecting Art for Love, Money and More is brimming with anecdotes, illustrations, historical context and insider advice on how to navigate the obscure inner workings of the €38.7bn contemporary-art world.
From assessing art-market trends and comparing a biennale with a kunsthallen to developing relationships with artists and galleries, the book's 10 chapters are written in the tone of an informal chat with a friend rather than an intractable how-to guide. It leaves you filled with a desire to experience for yourself the "visceral, ineffable thrill that makes collecting infinitely rewarding", as the volume itself suggests.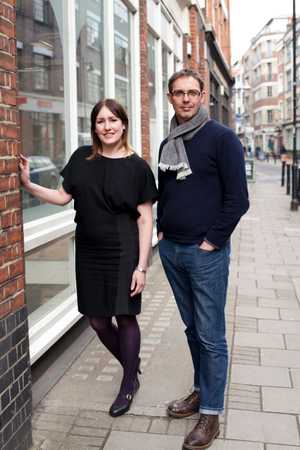 Q&A
Susie Babchick and Steve Macleod
Co-curators, Photo Art Fair
London
Breathing a much-needed gasp of fresh air into the capital's stale photography market, the international Photo Art Fair makes its debut from 3 to 6 May at Victoria House in Bloomsbury. We caught up with the masterminds behind the venture: founder Susie Babchick and co-curator Steve Macleod.
Photo Art Fair is a four-day exhibition presenting the work of 50 established and up-and-coming photographers from around the world. Can you tell us more about the curatorial process?
Besides us two, on the panel of curators are Andrew Page (CEO of Positive View Foundation), gallery owner Gert Elfering and the editor of the British Journal of Photography, Simon Bainbridge. The project started in September with an open call for collectible photographic art, covering various disciplines and periods, and coming from diverse territories. We are excited to have entries not only from the UK, but also from Turkey, Belgium, France and the US.
Lately, London's photography market seems to be falling behind compared with other key cultural cities. Is this why you've decided that now is the right time for a new photo fair?
There are around 50,000 photographers in the UK and many of them aren't unrepresented by a gallery. We've seen, however, what was a period of contemporary stagnation begin to start moving again. It is slow but it is building. Not all artists are feeling the move though: some that have been consistent in the past are not doing so well and others that have often struggled are starting to shift up a gear. And this is what we are trying to do: connect photographers with established and potential collectors.
What are the stand-outs and new talents to look out for?
A lot of the photographers have been shortlisted based on their relevance in their industry sector and their ability to be progressively consistent, and there has also been a criterion for the work to be accessible – after all, this is a fair that should appeal to a wide audience. American Marlene Marino, Canadian Joey Lawrence and London-based Walter Hugo and Emma Summerton have plenty to offer. We're also displaying the vintage work of two fantastic British photographers, Maurice Broomfield and Cornel Lucas. Both were instrumental in changing the industry from a commercial perspective. The fair is an opportunity to open up their archive for a contemporary audience to appreciate.
And as art fairs have a commercial aspect to them, what should visitors be expecting from the Photo Art Fair in terms of pricing?
Prices range from £250 (€300) to £10,000 (€11,500). Hundreds of artworks will also be available to enjoy or purchase at the online gallery that accompanies the physical exhibition.
www.photoartfair.co.uk