Business / Global
Business
Briefing
Serbia's car industry, the real cost of wheat and a Q&A with Wim Elfrink of the New Cities Foundation.
Bakers demand more dough
Senegal
[FOOD]
One of the strongest legacies of French colonialism in Senegal is the country's enduring appetite for baguettes. Crusty white bread is considered so important that it has become classified as a critical product for society and is subject to price controls. A 210g baguette costs FCFA175 (€0.25). Bakers say they can barely survive with that price, given the rising costs of electricity and petrol needed to run their ovens. "We have seen an acceleration in bakeries closing," says Alioune Thiam, vice-president of the National Federation of Bakers.
The root of the problem is that Senegal doesn't produce wheat, so millers are obliged to buy in a global market where prices have skyrocketed; the price of a 50kg bag of flour reached FCFA20,600 (€31m) in early January. Two days into a bakers' strike, Prime Minister Abdoul Mbaye forced millers to lower their prices but bakers are already thinking about a contingency plan, including producing a bread made with less wheat and more locally grown grains, called pain riche.
Flour power: three bake-offs with bite
Egypt
The Muslim Brotherhood's plan to ration bread led Egyptian bakers to strike over €46m worth of incentives they say were promised.

USA
Hostess, the maker of Twinkies, was forced into liquidation last year when a third of its staff went on strike over working conditions.

Sudan
Bakers in West Darfur recently hung up their rolling pins over the poor security conditions in their region.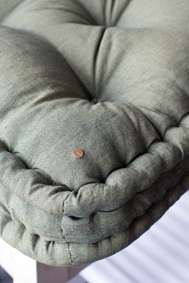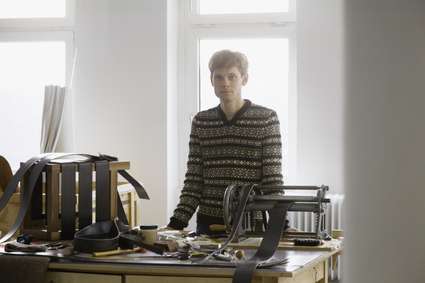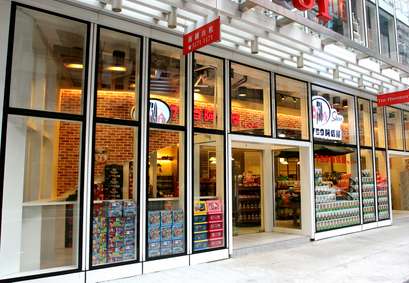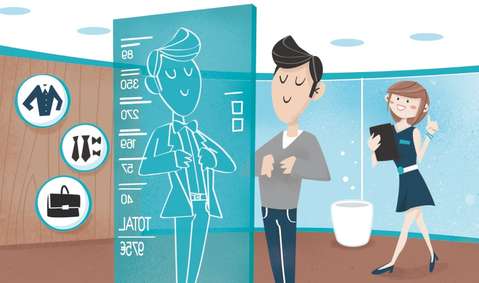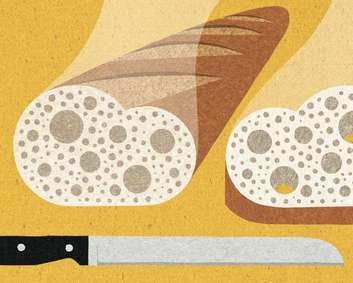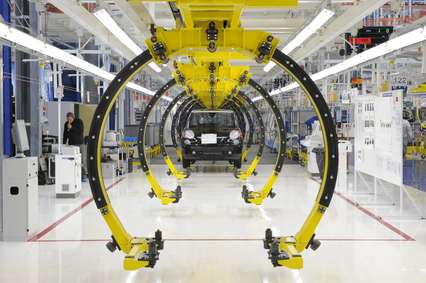 American dream
New Zealand
[START-UPS]
It's hard to expand into the US if you're sitting in an office in Auckland. That's why New Zealand's Ministry of Business, Innovation and Employment is funding KLP8, a non-profit initiative to springboard Kiwi start-ups into Silicon Valley. Partly named after the NZ8, AirNZ's Auckland-San Francisco route, the project teaches early-stage firms how to enter the sales-pitch driven marketplace.
---
Herr Heer's hair wares
Berlin
[CRAFTSMANSHIP]
When Daniel Heer's ancestors started producing luxury horsehair mattresses in 1907, the fruits of their craftsmanship usually ended up hidden in their customers' bedrooms. But now the Berlin-based Heer, a trained saddler and upholsterer, is taking the family business in a new direction. "For my grandparents it was a mattress with a sheet, a blanket and a pillow," he says. "The mattress is now coming out of the privacy of the bedroom and getting a prominent place as a style piece." Clients from Dubai to Los Angeles are snapping up his mattresses, made with horsetail hair from Heer's native Switzerland, as daybeds or for use on yachts.
---
Profits in Store
Hong Kong
[TRADE]
Japan recently posted a trade deficit for the eighth consecutive month, partly because of China's continuing boycott of Japanese products in a territorial dispute over the East China Sea. But one place where the appetite for Japanese commodities hasn't wavered is Hong Kong, which is good news for local entrepreneur Lam Wai-Chun. He launched his supermarket selling Japanese brands, 759 Store, three years ago and has been growing ever since. In 2012, the enterprise had expanded to become a chain with 133 outlets.
---
Factory records
Serbia
[AUTOMOBILES]
When the last, hopelessly obsolete Zastava rolled off the line five years ago, it could have been the end for car manufacturing in Serbia. Instead, Fiat pumped in more than €1bn to rebuild the bomb-damaged facilities in the central city of Kragujevac and took a two-thirds stake in a joint venture with Zastava's owners, the state of Serbia. "There was manufacturing dna in the location – that was very important. There were people here familiar with the process if not the technology," says Fiat Serbia's business development manager Diego Velini.
Applying the methods of a multinational to a state-owned business with communist roots has transformed production. In the last days of Zastava, the factory turned out just 20 cars a day. Now it is close to 500, with almost all of them exported. Around 1,000 Zastava staff stayed on at the new factory – the younger, more adaptable workers, Velini notes. Now 1,500 new recruits have joined them on the highly automated production line, some of whom were trained abroad at Fiat's expense. Despite the cost of training and reconstruction, the numbers add up for the Italian auto industry giant. Serbia's young people are well educated and under-employed; half of them are out of work in a country where the national average monthly wage is €350.
Fiat's success is attracting other businesses to Serbia, including component-makers Johnson Controls and Magneti Marelli. But Velini is convinced that his own industry is also taking note and that rival car manufacturers will soon follow in Fiat's wake.
---
Blow team
UK
[MANUFACTURING]
Founded in 1883 by toolmaker Joseph Hudson, Acme, the world's largest whistle maker, still has plenty of puff. Since its design for London's police force in 1884 it has accumulated an impressive client list including the NFL, Fifa, Nato and the Boy Scouts of America. Its 70 staff in Birmingham, England, make 6 million whistles a year and exports to 119 countries.
---
Selling futures
Italy
[RETAILING]
Store fronts that release a scent and virtual mirrors that make changing rooms a thing of the past: these are some of the features consultancy Italia Brand Group sees in the store of the future, as outlined in its Retail 3.0 concept. "Combining the convenience of e-commerce and the tactility of bricks and mortar is the key to retail's future," says Stefano Diemmi, the company's international head of business development.
Q&A
Wim Elfrink  
Cisco executive vice president, industry solutions & chief globalisation officer, trustee of the New Cities Foundation
San José
Ahead of Monocle's participation in the New Cities Foundation annual summit, this year held in São Paulo in June, we spoke to one of its key participants for a take on why cities matter for his company. We wanted to know what role technology will play in an economic environment where cities are becoming increasingly significant actors.
Why is technology a good investment for cities?
The future of competition will be between citizens. Populations in Europe and the US are ageing, while in India the population is still getting younger. So the question becomes how to attract or how to deploy talent. Here in the US we have a complete mismatch between the supply and demand in terms of our workforce. So what kind of services can make your city attractive? Technology is becoming an essential infrastructure in city building because of this.
How should cities approach technology?
You have to start to with a set of services: what is needed, or what is the city is hoping to accomplish? Is it a knowledge city, a manufacturing city? And then you work backwards and ask how the technology can fit into that.
We see a lot of cities competing to become tech hubs. What does a city need to provide to be a place for innovation?
I've seen so many city plans where technology was completely overlooked. You need an ICT masterplan to provide for the enterprise companies and the citizens to provide necessary services.
To catch a full report on the New Cities Summit, look out for special live broadcasts from the summit on Monocle 24 and on The Urbanist.