Design deconstructed / Global
Case study
German luggage maker Rimowa broke into the tough North American luxury market with working practices and corporate ethics transplanted from its Köln home. As it grows its business, the company is confounding those who said it couldn't make a buck without diluting its brand.
In Cambridge, an hour south of Toronto in the manufacturing heartland of Ontario, the Canadian employees of German luggage brand Rimowa are about to move to a facility nearby that is twice the size of their current home. The 115-year-old company is headquartered outside Köln in Germany, still its biggest source of sales, but North America is Rimowa's second-largest and fastest-growing market. ceo and third-generation family owner Dieter Morszeck opened this outpost in 2008 to expand into North America and supply the growing Asian market; he chose Cambridge for its proximity to Pearson Toronto airport and its direct flights to Frankfurt, just an hour from Köln. The local population here has a strong German heritage and is renowned for its manufacturing skills; it also helps that the adjoining cities of Kitchener and Waterloo host North America's biggest Oktoberfest.
Every step of the production process for the aluminium and polycarbonate suitcase ranges takes place here following intense training from Köln. The only difference between a Rimowa suitcase from Cambridge and one from Köln is its "Made in Canada" tag.
Rimowa expects to grow its business here by 25 per cent this year. "Assumptions are made about the North American market when it comes to luxury products," says Carsten Kulcke (pictured), Rimowa's regional vice-president. "There's a price ceiling; you must dumb down your product, if it can't be sold in Walmart it won't work. We're proof that's wrong."
---
To cope with demand, two years ago Rimowa started 24-hour production at their Cambridge plant, divided into three shifts. The 150 workers, split evenly between men and women, are looked after by the plant's social committee, which organises regular bowling games and barbecues. The company also pays for employees to go to the annual Oktoberfest.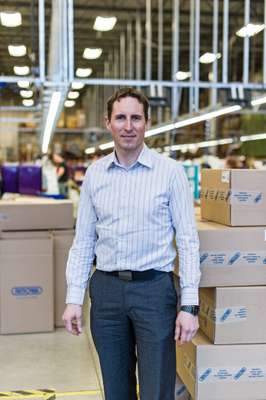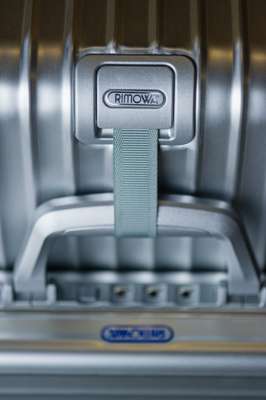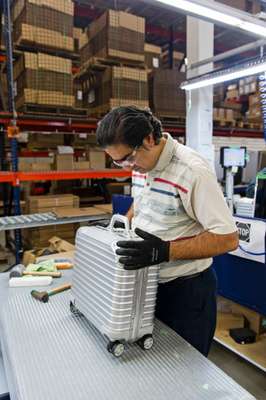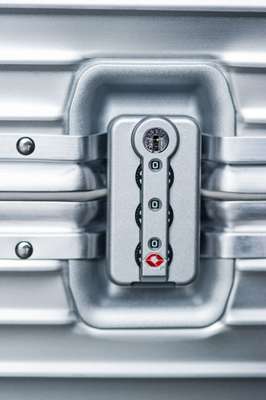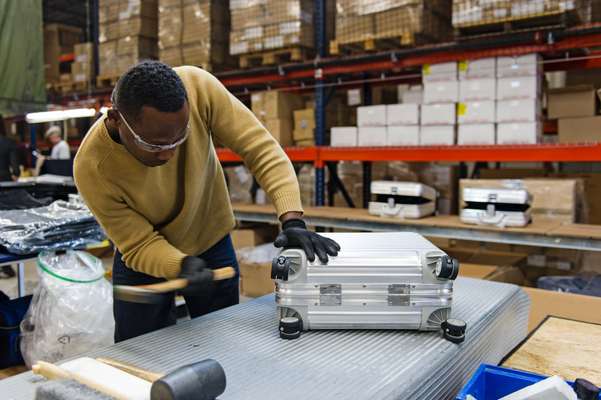 For last year's 75th anniversary of the aluminium suitcase, Dieter Morszeck refurbished a German 1930s Junkers JU52 aircraft and flew it on a promotional tour across northern Europe and North America. The journey has been turned into a book and inspires the brand's new advertising campaign with models Alessandra Ambrosia and Johannes Huebl.
German heritage brand Miele doesn't manufacture in North America but its smart strategy for entering the market was the luggage maker's reference point. Following Rimowa's launch and its growth in the North American market, a German neighbour is soon to open a facility down the road in London, Ontario: the food-processing giant Dr Oetker.
Suitcases sold globally in 2012: One million, 140,000 of which were in the North American market
2012 turnover: €206m worldwide, a year-on-year growth of approximately 20 per cent
Suitcases made daily in the Cambridge plant: 1,000; set to rise in the new facility
Employees worldwide: an increase of 300 in 2012 took the total to 1,300
Store openings in 2012: 25
There are around 200 stages in the production process for each case. Punching, cutting and moulding (of the polycarbonate) is done by machine but the majority of the production, assembly and finishing is carried out by hand.
02
Material
Full metal jacket
The grooved metal is actually a copper-aluminium alloy called duraluminium, which was invented by Alfred Wilm in 1906. The material offers optimum strength and durability while keeping weight to a minimum.
03
Multiwheel
Take the weight off
The patented Multiwheel system was introduced in early 2000s, adapted from office chairs to enable the heaviest of suitcases to rotate on its axis with no effort from the carrier.
04
Serial number
Case history
Every case has a 13-digit serial number embedded in its frame, which can be used to trace the location and the day of its production and even the individual Rimowa employees who assembled it.
05
Locks and zips
Secure handling
Each part is made by a quality manufacturer and hand-fitted. ABUS combination locks are approved by the American Transportation Security Administration. Zips are from Japanese manufacturer YKK.
---
Expert opinion
Hard talk
From our well-travelled editor-in-chief
Hard-sided luggage is tricky territory. Not only do rigid sides generally demand check-in (and the dangers of loss and damage that goes with it) but it also means ugly, plastic or carbon-fibre shapes and colours usually associated with a hairdresser's convertible. For intrepid journalists, soft-sided luggage is usually the way to go as it can be shoved through x-ray machines, it's easy to store and if the fabrics are sturdy it can last for decades. No surprise that most of monocle's bag collection is made by Yoshida & Co (manufacturers of Porter) in Japan. That said, longer tours and dodgy airports call for more rugged luggage that's up to the job, almost indestructible (though prone to dents and dings) and inconspicuous on the carousel. For the past five years many of us have traded up to aluminium Rimowa cases and it's hard to consider using anything else. While the wheels can sometimes play-up (easily replaced) and we forget the security codes for locks after 12 hours in the air, Rimowas are one of our favourite examples of German engineering on four wheels.