Culture / Global
Culture
Briefing
Books, films and music to make a date for, plus our culture editor's monthly musings.
When the crowd is the rock'n'roll
The band may be great but a music concert can only become a gig to remember if the audience really, really wants to be there.
Robert Bound
When the Rolling Stones take to the Pyramid Stage at Worthy Farm in June, they'll be looking down upon unfamiliar faces, playing to the drunk, the high, music lovers, festival professionals, the artfully disarrayed, the great unwashed. The Glastonbury crowd were ever a mixed bag of middle-class rock fans jumping in a pal's VW camper for a lost weekend of tobacco-free smoking, cider fancying and temporary tie-dye adoption but they've always wanted to be there enough to be first in the queue at their local record shop on the day that Glasto tickets went on sale; now they are the fastest-fingers on the "refresh" button on the festival's ticketing website. If you're at Glastonbury you really want to be at Glastonbury and this crowd will do those old stagers the power of good.
Big bands are used to playing giant, soulless sports arenas where front-row tickets go for thousands of pounds to people as old as the Stones or as rich or probably both – not really the fresh faces the Technocrane cameraman wants to swoop down upon to steal a reaction shot for that opening riff of "Satisfaction". It's a measure of the Stones' energy and showmanship that they can stage incendiary shows for row upon row of chino-clad hedge-funders, software billionaires and their terrifying cougar wives.
Performers underrate the importance of the audience at their peril, and crowds really need to know what's expected of them if the night's going to swing. This is the essence of stagecraft instilled in every stand-up comedian at the mercy of the mob and writ large in every venue from the room above the Red Lion to the Citi Field. Performance lives or dies on the vibe, so don't price the fun people out of the market, let the beer flow free (or cheap) and play five nights at the Roundhouse rather than one at Wembley. It's just better, and you know it.
Clearly the retinues of iPad-wielding fixers and the man who runs Barclays will be down the front but they'll be huffed and puffed and blown down by the great weight of Glastonbury humanity. Every last starry-eyed element of it. If you got a ticket, you got the silver.
---
Culture cuts
Spin the globe and stick a cultural pin in it
Book: Maps
Becky Cooper's photo project started on a summer's day with a journey from the northernmost tip of Manhattan to the very bottom of the island. Along the way, the 25-year-old distributed over 1,000 letterpress-printed maps of the borough to the widest variety of New Yorkers she could find, asking them to map their memories. Published four years later, Mapping Manhattan: A Love (And Sometimes Hate) Story in Maps by 75 New Yorkers is a visually rich tribute to her home city that includes personalised maps from both unknown residents and notable New Yorkers.
Course: Graffiti
Singapore is a country where a can of spray paint could technically fetch you eight strokes of the cane. But come September, this tiny island state of 5.3 million will launch its first ever course in graffiti art, albeit focusing less on tagging police cars than on treating graffiti as an "art form beyond vandalism".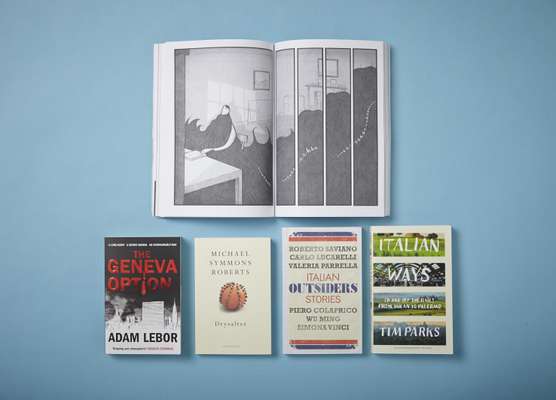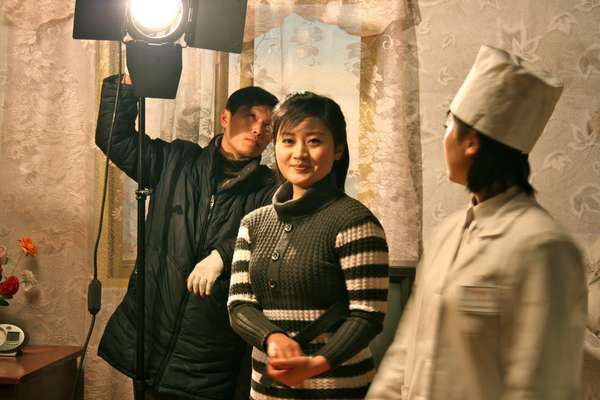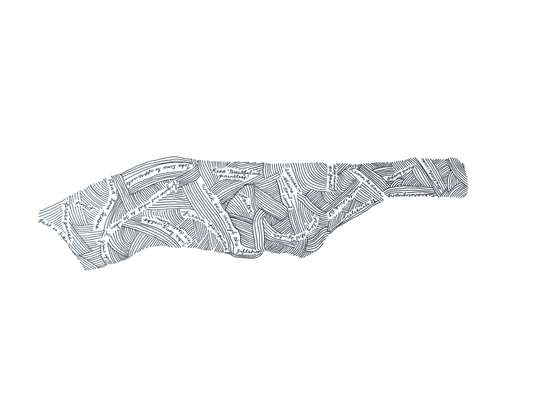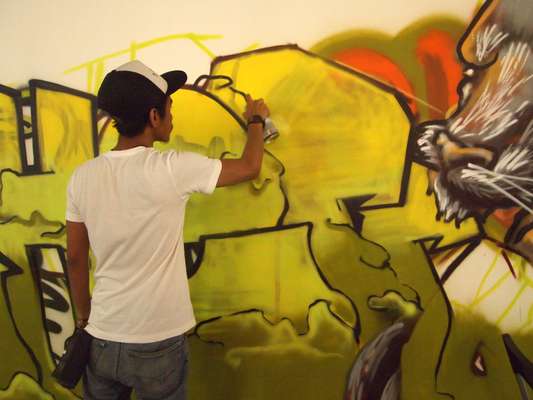 Just how Singapore's answer to Banksy – "Sticker Lady" Samantha Lo Xin Hui, 26, who was arrested for vandalism – would react to such an announcement is anyone's guess, but what's highly unlikely is that the grassroots gal would be willing to cough up the $3,000 fee required for a 12-lesson course.
Film: North Korea
James Leong and Lynn Lee, two filmmakers from Singapore, faced a difficult question when they decided to film a documentary in Pyongyang: could they make a movie about North Korean propaganda that wouldn't look like propaganda itself?
Leong and Lee negotiated with the North Korean government for six months to gain access to Pyongyang's only film academy for their documentary about North Korea's propaganda-film industry: The Great North Korean Picture Show.
The government had one condition: that the filmmakers would allow censors to review their footage. Leong and Lee agreed (with trepidation) and the doors began to slowly open, allowing them to follow the lives of two precocious acting students.
Though the students dutifully proclaim their love for the Dear Leader, there are moments when they look like students anywhere, joking and flirting with one another or worrying about their futures. The censors had a light touch, too. Lee says they were mostly concerned with North Korea looking neat and prosperous; no bicycles or untucked shirts allowed.
Photography: Exhibition
PhotoBangkok Festival will see 25 to 30 photographers show at 10 galleries around the city from October to December next year, ranging from up-and-coming Thai photographers to international superstars such as Ralph Gibson. Interactive exhibitions, workshops and artists' talks are all on the menu, with festival founder and director Piyatat Hemmatat saying it's about time Bangkok became a creative hub in Asia. "We already have the resources, the artists, the curators and the venues," he says.
---
Graphic Novel
The Gigantic Beard That Was Evil
Stephen Collins
Collins is one of the world's pre-eminent comic-book artists and here he gets long-form with a surreal, darkly comic tale of a man that starts with a pimple, then a hair and ends up with a beard that threatens the very fabric of human existence: whiskers that cast a (five o'clock) shadow across the world. There's a touch of Roald Dahl to this dark, beautifully drawn and wonderfully surrealist tale.
Thriller
The Geneva Option
Adam LeBor
A career in international politics usually involves scribing vast legal tomes and lobbying tiny island nations to back them, but for a lucky few, you just might end up by a lakeside in the Congo, sipping whisky and trying to outwit a wanted Rwandan warlord. Inspired by his years as a foreign correspondent, LeBor's addictive conspiracy thriller looks at the coalface of murky backroom deals spurred on by remorseless power brokers, and in a refreshing change for the genre, has a female protagonist trying to call the faceless ageing men in grey suits to task. (LeBor is Monocle's Budapest correspondent.)
Poetry
Drysalter
Michael Symmons Roberts
For his most ambitious collection to date, Roberts has put himself on a strict diet of 15 lines per poem to see what strings tie thought and form. Here, then, are 150 short poems of texture, memory, action and introspection and all, after a fashion, somehow joined; "Portrait of a Skull", perhaps about ageing, apes the qualities of the collection's opener "World Into Fragments", about an earthquake. It's all implicit, subtle, hypnotic and often beautiful. What comes of discipline.
Short stories
Outsiders – Italian Stories
MacLehose Press
So saturated can the Anglo-American contemporary literature scene be that it makes a refreshing and welcome break to see such vibrant and current work translated from Italian into English. Outsiders – Italian Stories is a collection of six narratives from the very best writers working in Italy today. The theme of the outsider is bracingly tackled in dramatically different ways, whether Roberto Saviano's tale of a southern town coping with losing its young to the war in Afghanistan to Carlo Lucarelli's chilling recount of colonialism in Eritrea.
Travel writing
Italian Ways
Tim Parks
Parks, the pre-eminent Englishman in Italy of our times, always manages to sum up the very best and worst of his adopted sub-alpine homeland. His latest work is best described as a 261-page allegory to the Ferrovie dello Stato, the Italian state railway. A sometimes emotional, sometimes witty stream of stories and observations hurtles through the Italian landscape. By the end you'll be wishing for severe delays.
---
On Record
Sounds from around the world
ABOVE THE CITY is CLUB 8's eighth (who'd have thunk anywhere near it?) album. Here, the world's most airmile-laden and cosmopolitan smalltown Swedes are on classic form, shifting from Knife-ish noir to pine-needling synth pop, mistily reminiscent dreampop and disco floor-fillers. Returning with a record that's full of fun, hooks, melody and ideas (14 tracks and a 39-minute running time) is a rare feat. As Karolina deadpans on "Run", "Fuck it baby, we've got nothing left to prove."
Brazos? Me neither. You'll be hearing it a lot more often in just a little while, after SALTWATER, a messy and wonderful paint-splatter of a record, drops.BRAZOS BRAZOS is a Brooklyn-based Texan who's made a rocky record that's as inventive as tricksy jazz and as approachable as the purest pop. Somewhere between Smashing Pumpkins, the Byrds and Deerhunter isn't to do this little wonder justice. Get it and love it. One of the records of the year or I'll eat my promotional CD. Or at least the artwork (mmmm… paper).
How The Ranks Was Won
Charm
Always On
That old rascal of cosmic otherness (and trumpeting) GORAN KAJFES is back with THE REASON WHY VOL.1, aided and abetted by an all-star band of Swedish virtuosi the Subtropic Arkestra. Of course you'll go into this record thinking, "I don't need to know how Turkish psych, Brazilian soul, Krautronica and prog sound done by a group of Swedes." But you'll be wrong.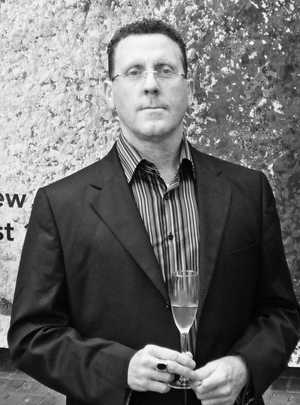 Q&A
David Anfam
Commissioning editor, fine art
London
Founded in 1923, Phaidon Press makes well-bound books on art and culture to bring scholarship and good design to any audience. Monocle caught up with commissioning editor for fine art, Dr David Anfam, to discuss Phaidon Focus: six introductions to modern masters from Andy Warhol to David Smith.
Can you talk us through the design of the series?
We wanted it to be striking but also relatively easy to use. We've got a series concept but we don't want it to be a straitjacket, so there's some variation from title to title, which reflects the best way to represent an artist's work.
How did you select the best authors?
Often you find that some of the best-known writers on a subject have already said what they've got to say. This leads me to look for younger authors who are still very much fresh. Above all you have to choose writers who can write clearly and without jargon.
What connects the six artists in the series so far?
So you have Robert Rauschenberg and Francis Bacon, there's no questioning their importance in 20th-century art. On the other hand you have Anselm Keifer and Brice Marden who are both still alive. One of the aims is to balance key contemporary names with iconic modern artists.