Design / Global
Design of the Times
We've covered all bases with our Design Directory, and met the mayors, majors and media taking on this diverse discipline.
If the word "design" only makes you think of fabric swatches and scatter cushions then, oops, you are in the wrong place. Because although this is our design issue, and although we look at the topic from some new angles, none of them involves recommending paint colours (well, you'd just go to Farrow & Ball wouldn't you?). And while, naturally, the bulk of this issue is dealt with in our Design Directory (which starts on page 131), the topic also spreads its tendrils throughout our pages to quarters not always associated with the discipline.
In our Affairs pages, for example, we send our correspondent Steven Bodzin to the Colombian city of Medellín, which was once at the heart of the global cocaine trade and had the thugs, lethal turf wars and urban chaos that go with such a claim to infamy. But now the city is turning around its fortunes and seeing the rise of a new generation of business leaders who don't seal the deal with a pistol in your face.
One of the key tools in City Hall's arsenal has been design. It started with a new urban plan and the ambition to pull some of the worst slum neighbourhoods into the rhythm of the established city. They have done this by building new parks, commissioning great architects for projects such as the monolithic Spanish Library, erecting new schools and well-considered nurseries and creating a network of escalators and cable cars to bring people in from the moutainside slums to work and participate in the city and its life. This is design dressed as a super-hero social saviour.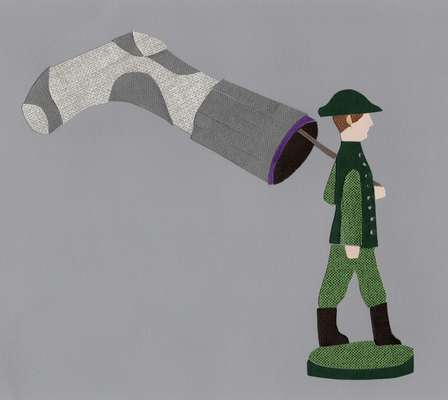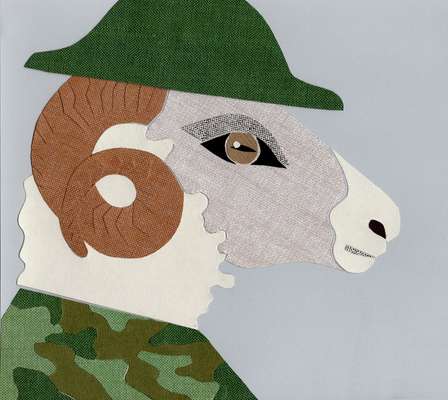 Then in our Business pages, we see how design can save the lives of soldiers. OK, this story does kind of involve fabric swatches. We examine how militaries around the world are being forced to look at the materials their soldiers wear because some synthetic fabrics can melt to the skin in fire or rot the feet of soldiers who are dispatched to hotter theatres of war. That's why procurement chiefs, kit designers and, yes, the fabric suppliers are going back to a product that had fallen out of favour: wool. It's a simple design manoeuvre but one that extends from a hillside in New Zealand to a battlefield in Afghanistan (turn to page 71 to meet the people leading the woolly revival).
Our Culture pages also enter the design fray, as we look at the media battle to own mornings in Australia and around the world. As part of the report we head to the offices of the Sydney Morning Herald to see how that newspaper is marshalling its designer troops as it fights to redefine its relevance in a changing and dangerous media terrain. We discover that they are trying everything from changing the format of the print product to rethinking how people digest news online. There's also an odder bit that involves a funny hat wired to some hi-tech gadgetry but we'll let them explain that part to you (head over to page 99). And even the Edits pages join the debate as they look at a city quarter that has maintained its appeal and prosperity because of good design.
Of course, for a fuller dip into the world of design there's the directory, which looks at how to build a better home, store or even library – and the stuff you should have inside it. We also name our top 25 people and products in the design world.
It's all edited by Hugo Macdonald who also found himself on the frozen and windswept Canadian island of Fogo for an Expo that shows why design needs to be considered as a robust and vital element in our lives.
Fogo, like many remote communities, was struggling to find its purpose in the modern world. Settled in the 18th century by hardy English and Irish folk who made their livelihoods from fishing cod, it has been buffeted over the years by falling fish stocks. So people began to abandon the island, especially the young in need. That's where Zita Cobb comes in. A local who'd left to make a fortune in Silicon Valley, she has now used her wealth to commission a series of artists' residencies and an inn. These incredibly designed buildings are injecting fresh hope and jobs into the island. And if you look at the pictures carefully, you may even get some cushion suggestions. Design – it's a powerful thing.
---
Drink up: Monocle's new café is now open in London, just an espresso dash from the front door of our Midori House HQ. It's been designed by our in-house product and retail design genius Yoshitsugu (that's Yoshi to us) Takagi with some consulting help from Hugo Macdonald.

Listen up: If you missed our radio shows from Salone de Mobile, the Milan furniture fair, all you need to do is head to monocle.com or download the shows from iTunes.

Look up: Also on monocle.com you can find a full archive of all our films. Recent releases include a film on Japan's celebrated designer Kenya Hara and his reimagining of the home at the House Vision event in Japan and the new Central Saint Martins art and design school in London.

Pay up: Monocle also believes in putting its money where its mouth is and backing design companies that we believe in. We do this by commissioning products for our online and physical shops. You know where to go: monocle.com and our shops around the world.