Fashion / Global
Fashion
Briefing
This month's style round-up, including hand-stitched shoes from London, chinos from Copenhagen and bags from Vienna.
Small world
Global
[UNDERWEAR]
Here's Monocle's brief guide to this spring's most irresistible undergarments.
UNDER
Launched in 2011 by Kieron Hurley, UNDER's garments are designed in London with materials sourced and manufactured in Portugal.
underunderwear.com
Sunspel
Designed in Nottingham, England, this well-fitted Riviera crew neck is made with Sunspel's signature long-staple Egyptian cotton.
sunspel.com
Zimmerli
Switzerland-based Zimmerli's basics collection includes this Business Class vest, which is made from soft mercerised cotton.
zimmerlitextil.ch
---
Long sighted
New York
[Dom Vetro]
New Yorker Ashley Bezamat founded Dom Vetro last autumn, employing a team of traditional optical craftsmen from the Alpine town of Cadore, Italy. The Capretta spectacles (pictured) are bench-made using high-quality Italian acetate and lenses milled from optical glass.
domvetro.com
---
Portable art
Vienna
[Anneliese Schrenk]
Austrian Anneliese Schrenk is primarily an artist who works with leather. In recent years she has started a sideline making bags out of calf leather that are sold exclusively at Markus Strasser and Helmut Ruthner's shop Park in Vienna. "I wanted to make art that you could use every day and also wear," says Schrenk.
annelieseschrenk.com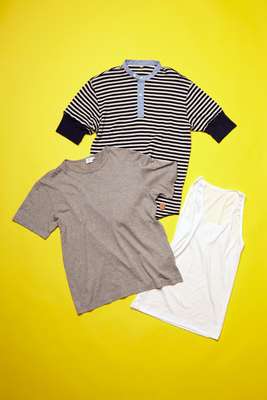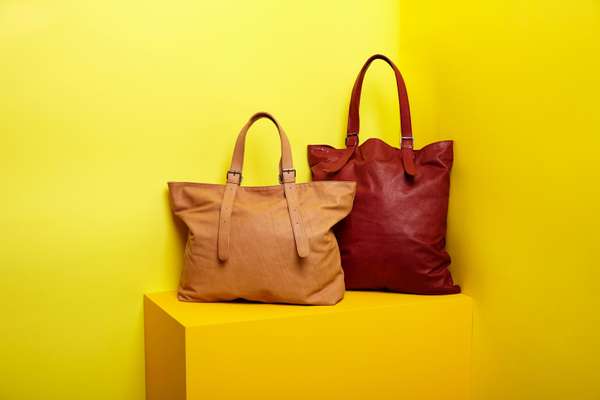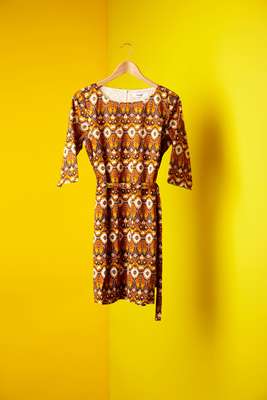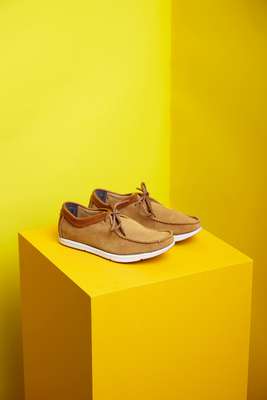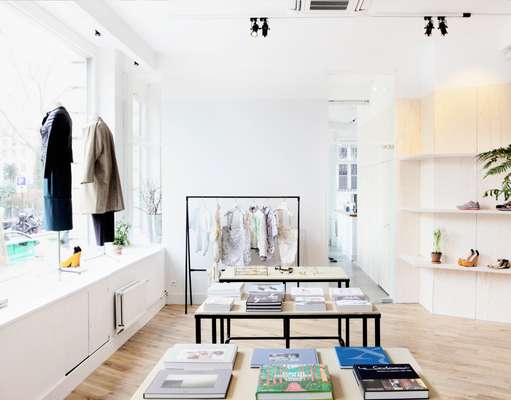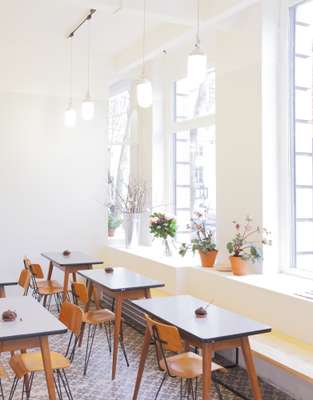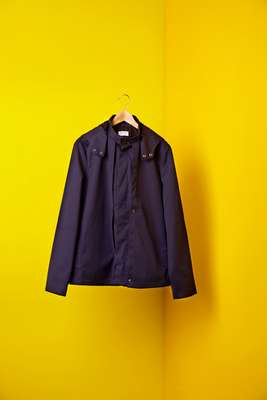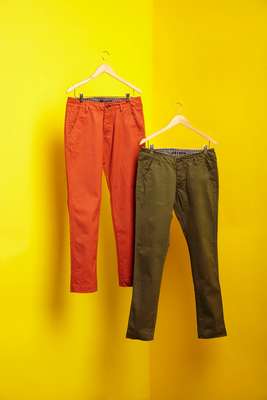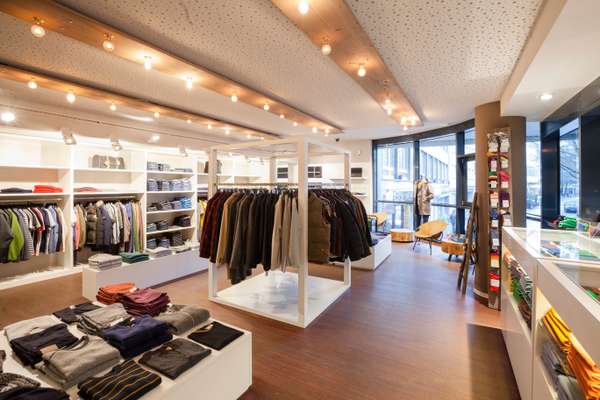 Block party
Paris
[Felipe Oliveira Baptista]
Portuguese-born, Paris-based designer Felipe Oliveira Baptista, who was appointed Lacoste's creative director in 2010, continues to develop his own line of womenswear. Asymmetric cuts, loose fits and block colours are key to his spring/summer collection, as in this silk, multicoloured top.
felipeoliveirabaptista.com
---
Pattern to follow
Helsinki
[Samuji]
Founded in 2010 by former Marimekko creative director Samu-Jussi Koski, Samuji adds colour and functionality to timeless basics. The latest line draws inspiration from Morocco and the 1970s as seen in this Sana dress made of Japanese cotton. "We want to create sustainable designs made using only premium materials," says Koski.
samuji.com
---
Clear footprint
London
[Ohw?]
With over 40 years' experience in the industry, Ohw?'s Stephen Gill and Hiro Chen make hand-finished shoes from traceable sources. "The majority of footwear brands don't control any of their own manufacturing," says Gill. Made in southern China, each pair is hand-stitched and signed by a member of Ohw?'s quality-control team.
who-shoes.com
---
Coffee and tees
Paris
[The Broken Arm]
Neatly tucked between Paris's Haut Marais and République, the Broken Arm is a concept store that combines a homely café and an adroitly curated boutique."We longed for those relaxed small-town shops where you know the owner," says the founding trio Anaïs Lafarge, Guillaume Steinmetz and Romain Joste. Opened earlier this year, the boutique stocks emerging labels such as Jacquemus and Patrik Ervell and established brands including Carven and Christophe Lemaire. Also on sale are art books, fanzines and stationery. Headed by chef Amélie Darvas, the café offers solid French basics (jambon beurre sandwiches, buttered sardines, and brioche buns). The weekly floral arrangements are by florist Thierry Boutemy's and there is a specially designed scent by Barnabé Fillion.
the-broken-arm.com
---
No slouch
Paris
[13 Bonaparte]
Clothes that are both comfortable and smart are nearly impossible to find. That's why David Sarfati has struck gold with 13 Bonaparte. Heavily influenced by sportswear, the French brand, which made its debut last winter specialises in fabrics that are soft on the skin. This waxed twill parka should keep you warm, dry and smart.
13bonaparte.com
---
Just nosing around
New York
[D.S. & Durga]
D.S. & Durga's co-founder David Moltz began experimenting with fragrances with no formal training and made his first scents as gifts for friends. "We knew nothing about the fragrance industry at first," says Moltz. "I quickly immersed myself in outdated herbal manuscripts and read any book that had dealings with aromatic materials." Now Moltz formulates scents from a high-ceilinged, 25 sq m laboratory inside a former Brooklyn factory and serves as D.S. & Durga's nose, while his wife Kavi looks after branding and design. D.S. & Durga's line includes 13 fragrances in addition to HYLNDS, a capsule line it has recently made for Barneys NY.
dsanddurga.com
---
Chino genie
Copenhagen
[NN.07]
Founded in 2007 by Victor Lindh and Ulrik Pedersen, NN.07 specialises in colourful chinos made of sturdy fabrics. With a keen eye for detail and flattering fits, these two-ply twill pieces come in a soft, earthy palette and can be worn from season to season, whether at home or on the long-haul.
nn07.com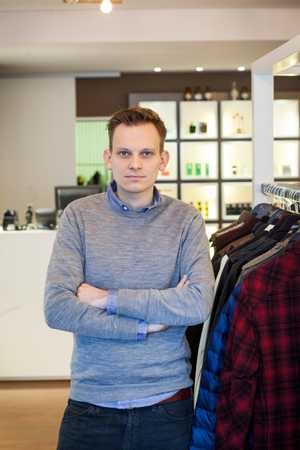 Q&A
Daniel Steindorf  
Owner, Uebervart
Daniel Steindorf opened his first Uebervart Fashion menswear shop in August 2008. The second, Uebervart Street, which targets younger customers, followed in 2011.
Why did you decide to go into menswear retail?
I was always into fashion and design. I felt that there has been a lack of well-curated stores in Frankfurt since the famous Bergman closed.
How do you select your brands?
There are classics we love, such as Comme des Garçons and Paul Smith. Travelling abroad is a nice way to discover new labels. This is how I found Folk London. There are also brands that specialise in one single product – Anderson's make great belts, for example. We love to have labels like this as well.
What are this season's must-haves from Uebervart?
A Bleu de Paname indigo shirt, Han Kjøbenhavn jeans, and Nike Air Force 1 Downtown trainers.
How does retail in Frankfurt compare with the rest of Germany?
Frankfurt is very international. People have money but most of them are not blessed with style. We need more individual concepts and ideas in retail.
uebervart-shop.de