Food / Global
Food
Briefing
The restaurants, food products and star dishes on table this month.
Named after general Afonso de Albuquerque, who established the Portuguese colony in India, the Alphonso mango has a brief three-month season that ends in June. The sweet, succulent flesh of the Alphonso mango causes a global fuss and in India it is a national obsession equal to Bollywood.
---
Star dish
Yakitori-no-Toriko
Fukuoka
The poultry farms of Japan's southern island of Kyushu are renowned for their waka-dori. Toshiyuki Kaneko, the 32-year-old owner-chef at Yakitori-no-Toriko in Fukuoka takes advantage of his proximity to these farms. Kaneko and his staff spend hours slicing chicken thigh for yotsumi and putting tezukuri-tsukune (ground chicken breast and thigh) and sliced Chinese leek onto skewers. Kaneko opened his restaurant early last year and on busy Friday evenings he might send out 300 skewers, including wagyu-sagari (beef with tomato and peppers).
+81 (0)92 711 7188
---
Komo Fidibus flour mill
Otzberg, Germany
Milling your own flour may sound complicated but freshly ground grains are nutritionally superior and are packed with flavour. Invest in the German-made Komo Fidibus Classic. Made in native beech, the machine holds an entire kilo of wheat, rye, barley or spelt and grinds 100g a minute. Designed by Wolfgang Mock, it comes with 12 years' warranty.
www.frischmahlen.de
---
Run by former world barista champion Tim Wendelboe, this eponymous café, coffee training centre and micro-roaster has become a mecca for Oslo coffee lovers. "We are firstly a coffee roaster but the café also serves as a showroom where you can taste the coffee and come and explore new flavours," says Wendelboe, who also offers weekly cupping centres and one-off home-brewing lessons. He supplies coffee to top restaurants including René Redzepi's Noma and Esben Holmboe Bang's Maaemo and his next focus is on his coffee ice creams, which will roll out this spring. Maximising on coffee flavour rather than the cream using single-estate coffees, it's the sweet alternative to a shot of espresso.
www.timwendelboe.no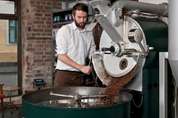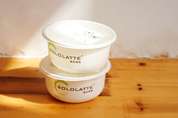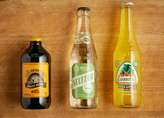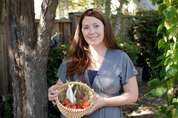 Toronto-based husband and wife Scott and Ashley Leder scoured their native Canada to find the perfect maple syrup. They settled on a forest north of Manitoulin Island to tap the purest-tasting stuff they had ever come across. "The region the syrup comes from dictates the nuance of the product. We wanted to find the best Canada has and market it in an interesting way," says former industrial designer Scott. Called Drip Maple, the firm sells a limited batch of three grades of maple syrup. The Blonde is the lightest blend picked early in the season when the sugar content is lower. The darkest blend, Amber, comes from syrup tapped at the end of the season when it is at its most sugary.
www.dripmaple.ca
Maple syrup
Stocky points
43 litres
The amount of sap needed to produce one litre of maple syrup with 2 per cent sugar content.

4 to 6 weeks
The length of the maple season. The sap flow is heaviest for only 10 to 20 days.
40 years
The age of a maple tree before it is tapped.
10%
The percentage of the sap that is collected each year so as not to damage the tree.
Danes have a reputation for open sandwiches but not many restaurants in Copenhagen do them well. For a proper taste of smørrebrød walk up Frederiksberg Alle until you reach the Bjørnekælderen restaurant and order the udvalg af sild, a tasting menu of four herring courses including the Ruth pickled herring, served with sour cream, red onion and capers.
www.bjornekaelderen.dk
---
When KJ Lee relocated from Italy to Shanghai for her husband's work several years ago, she decided if she couldn't find good mozzarella in China she would make it herself. Having grown up in South Korea, she had never made cheese before, but she wasn't fazed. "Mozzarella is a kind of Italian tofu and as a Korean, I know how to make tofu," she says. She was introduced to a cheesemaker in Sicily who came to Shanghai to teach her and her Chinese staff. Soon after, her company, Solo Latte, was born. Lee now produces two types of mozzarella (burrata and stracciatella) to sell to restaurants, supermarkets and private clients. Her cheese is so famous, she's now known as the "Mozzarella Lady".
www.sololatte.com
---
Founded over 10 years ago, Vancouver's Sustainable Produce Urban Delivery (SPUD) is an independent firm that delivers groceries from sustainable and artisan sources to customers from LA to Calgary. Under the helm of entrepreneur Peter van Stolk, SPUD operates in six cities in the US and Canada, with plans for expansion into Edmonton and San Diego.
www.spud.com
---
Founded by chef Manuel Martinez, La Maison du Chou in Paris's sixth arrondissement deals only in choux à la crème. The crisp pastry shells are made in his nearby two-Michelin-star restaurant and finished on site with his grandmother's secret recipe. A dedicated remplisseur de chou is on hand with a choice of chocolate, coffee or seasonal fruit fillings.
+33 (0)95 4750 605
---
Top 3
Sodas
The craft soda industry is fizzing with classic brands that have reinvented themselves. We pick our favourite three.
Bundaberg Root Beer
This Australian bottler is best known for its fiery ginger beer. Its root beer is equally good although it is harder to find.
www.bundaberg.com

Boylan Lemon Seltzer
New Jersey-based Boylan's soda uses pure cane sugar. Try the crisp Lemon Seltzer.
www.boylanbottling.com

Jarritos Pineapple soda
Jarritos is one of Mexico's most recognisable exports. Try the pineapple flavour.
www.jarritos.com
---
Profile
FarmCurious
Oakland, California
After working full-time at a New York media company, Nicole Kramer craved an outdoor lifestyle. What started as a hobby producing her own food, such as cheese and pickles, turned into a full-time job when she launched FarmCurious, an online retailer selling items such as chicken coops for people wanting to live the agrarian dream.
Kramer also launched classes for her customers. "We teach people how to keep backyard chickens, how to make jam and the basic chemistry behind canning and also pickling. People really want to know where their food has been before they eat it," she says.
www.farmcurious.com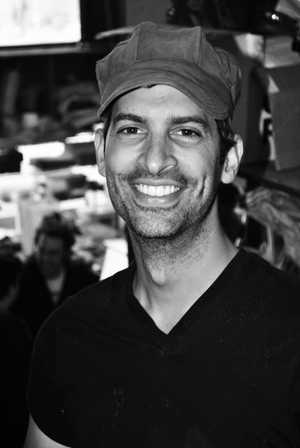 Q&A
Peter Adamo
Co-owner, Sense Appeal
Toronto
Peter Adamo is the co-owner of the downtown Toronto café and coffee roaster Sense Appeal, which sells coffee wholesale, services coffee-making equipment and offers barista training. Adamo is set to open his next venture, a food-lab-cum-café, under the same name.
What is your current operation?
We operate a wholesale business where we sell coffee to clients around Toronto and cafés at Adelaide and Spadina.
Tell us about your new place that is due to open in the next couple of months.
Also called Sense Appeal, it will be a space where the public can interact with what we do and it will be where we make all of our own products, whether that will be coffee or cured meat. We are putting in a food science lab to allow us to get a much more in-depth understanding of what we can do with food, such as finding out why coffee extracts the way it does and why the protein structures of meat can change during the curing process.
www.senseappeal.ca