Cruises / Global
MIPIM and Cruise Shipping
Monocle hops from the property fair in Cannes to the cruise show in Miami.
Proving it can ride out a media storm or two, the cruise industry is anything but sunk. A rise in passenger numbers and growth in Asia and the Middle East points to an outlook brighter than a Hawaiian shirt.
With many cruise lines calling chilly cities such as Hamburg and Seattle home, the chance of decamping to Miami at winter's end clearly piqued the interest of industry executives who turned up in droves for the industry's annual summit. Just a mile from the palms of South Beach and less than 20 minutes from the city's cruise terminal, the annual Cruise Shipping Miami conference is packed with the heads of the world's top ship builders and outfitters, international port representatives and the odd journalist looking to catch a glimpse of where the $36bn (€28bn) industry is headed.
And despite drama brought about by the lethal listing of the Costa Concordia into the Tyrrhenian Sea last year and a more recent headline-grabbing engine fire aboard Carnival's Triumph, the number of passengers boarding these behemoths in 2013 will rise by nearly 4 per cent. Demand is growing in virtually all corners of the globe, indicating that this rather curious mode of travel is all but guaranteed to boom for decades to come. It seems fitting that balmy Miami plays host to the global summit, given that more than 70 per cent of all cruise passengers hail from the US and Canada and over 40 per cent of ships make their call in the Caribbean, south of its coast. But it's clear from the turnout here that the cruise industry is increasingly open to new markets: 900 exhibitors from 123 countries have set up shop for the four-day show.
Inside the capacious halls of the 90,000 sq m art deco Miami Beach Convention Center, the crowds gather to hear formal plenary sessions such as the annual State of the Industry talk. Here, chief executives from seven of the world's top cruise lines set about righting any notions that the industry is struggling. In a dimly lit ballroom with projector screens at full glow, Pierfrancesco Vago, ceo of Italy's msc Cruises, addresses more than a thousand attendees. "It's amazing how 2012 has been forgotten," Vago says in clear reference to Costa Concordia. "We've already seen in 2013 that first-timers are coming back again."
While safety issues, high oil prices and the economic downturn make their way into delegates' talking points, much of the conversation centres on where demand is rising (Germany, the Middle East and Asia) and where it's falling (Italy and Spain).
Away from the stage, a mile-long exhibition floor plays host to the industry's usual suspects. Trieste-based shipbuilder Fincantieri occupies a large presence inside the main hall, with nearly a dozen large-scale ship models levitating inside iron-and-glass display cases. There's a Swedish company offering onboard air purifiers, an English team selling lifeboat support systems, and a number of big names such as Lufthansa and GE offering integrated technology systems.
Standing out among the 100 destination stands, and more familiar Caribbean themes, is Cartagena, whose army of festively dressed Colombians offer delicious espressos and a chance to sit inside a well-appointed carriage. Other contrasts are Hong Kong's Kai Tak terminal, designed by Foster + Partners and set to open next month; and Dubai, a hub that will soon welcome five new operators to its rapidly expanding terminals.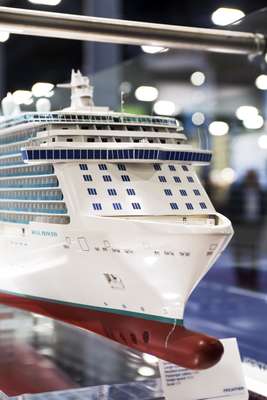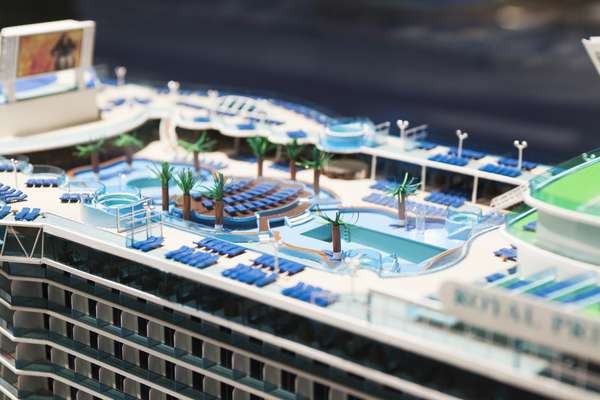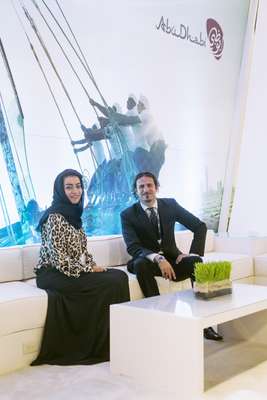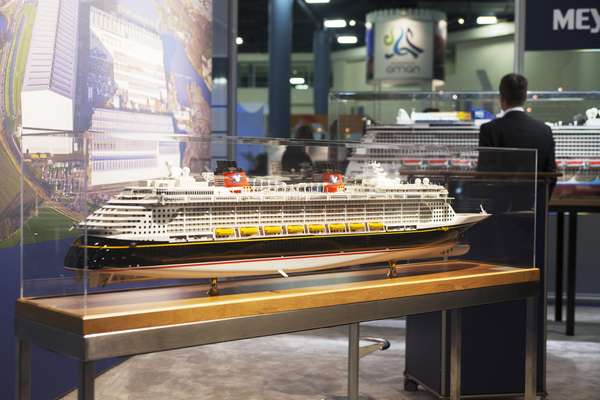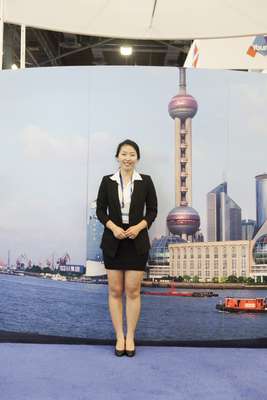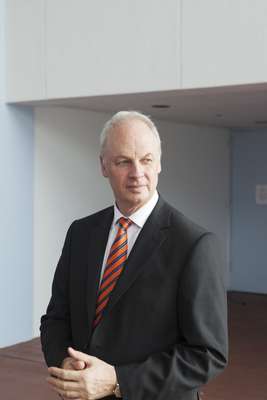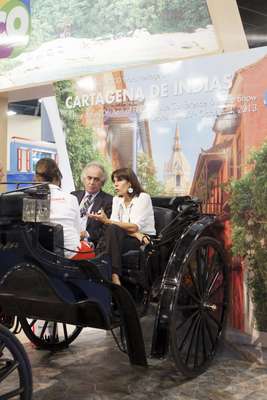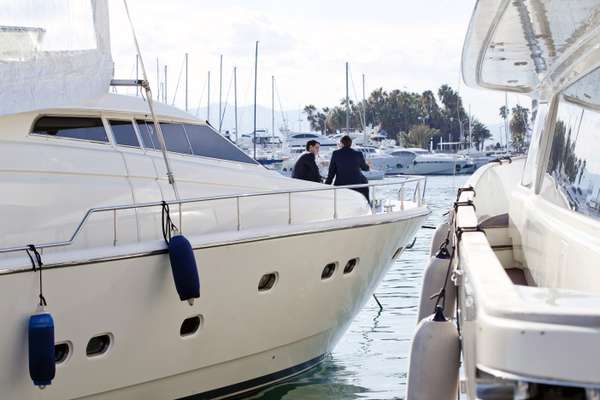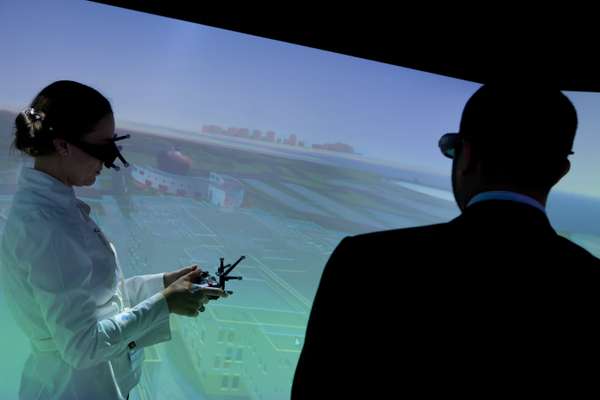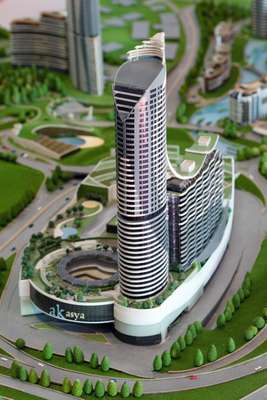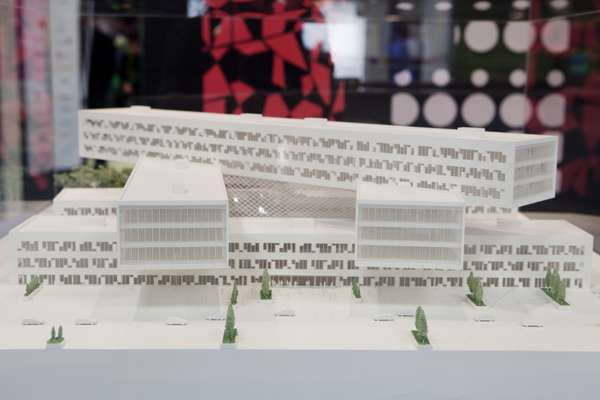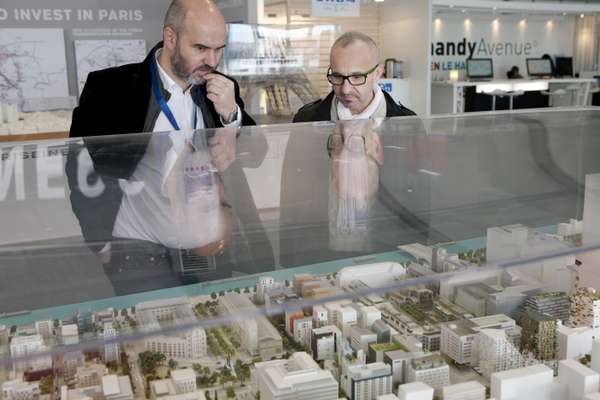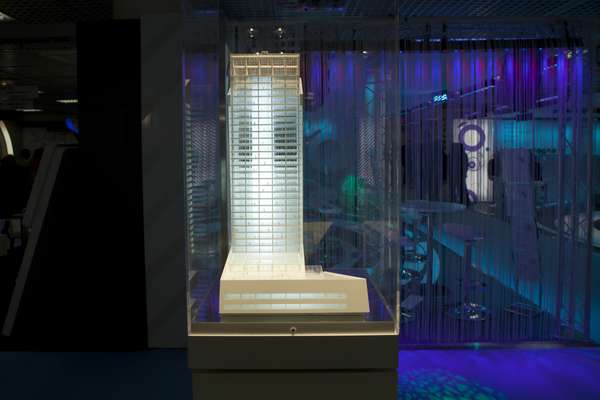 While demand from the Middle East and indeed much of Asia accounts for less than 10 per cent of worldwide business today, investment in new ports in these regions suggests lofty hopes for cruising's future here. World Travel & Tourism Council president David Scowsill tells monocle that beyond short-term demand from baby-boomers in North America and Europe, the industry is set to reap the benefits of emerging markets.
"If you take a 10- to 15-year time frame, the whole centre of the travel and tourism industry is going to move towards Asia," Scowsill says. And with the likely promise of growth and the resilience of longtime supporters, it seems the occasional sunken ship does little to bring this industry down. "Like riding a bicycle, you just get back on and carry on booking your next trip."
Singapore
Recently established as a hub for trips throughout Southeast Asia, Singapore's two cruise terminals are focused on efficiency and ease of access into the city. The $400m (€312m) Marina Bay Cruise Centre was inaugurated last year and can berth two mega-ships.
Hong Kong
Ocean Terminal has served Hong Kong since 1966, but increased demand helped bring about the development of Foster + Partners' Kai Tak cruise terminal. The first berth is set to open in June and an additional space by mid-2014.
Dubai
Located in the former Port Rashid, Dubai's terminal will soon welcome five operators, including MSC Cruises, and two more terminals by 2015 will accommodate a growing number of passengers. Dubai saw more than 400,000 last year, up from only 7,000 a little over a decade ago.
Cartagena
Cartagena has established itself among travellers grown weary of typical Caribbean holidays defined by daiquiris and dull souvenirs. With one of the most modern and busy cruise ports in South America, Cartagena's model is one other Caribbean destinations should emulate.
---
At property market MIPIM, Turkey's buoyant economy is empowering its architects to embark on bold new projects, London is floating Olympic-sized ideas, and Paris is building its towers even taller, while overhauling familiar spaces.
The travails and triumphs of the global economy are always on show at mipim, the yearly seaside jamboree for Europe's property sector. As developers, urban planners and architects gather at Cannes' sprawling Palais des Festivals et des Congrès, it's the turn of the Turks to set out their stall. Delegates snack on baklava and sip sweet coffee as they peruse the towers and retail developments resulting from nearly a decade of Erdoganomics.
"This is a mirror of the economy," says Murat Tabanlioglu, an Istanbul-based architect who has won awards for his factories and open-air malls. "If you take the last year, what's happened in Europe is very different to what's happened in Turkey. The development on show here is all a reality in Turkey. Istanbul has become a symbol, but that city is just the starting point for the rest of the country. We have three big projects in Ankara, Izmir and Konya. The whole of Turkey will change in the next years and I hope in good ways."
In the Turkish pavilion, wooden maquettes decorated with acres of tiny toy-town trees set out an optimistically bucolic vision of what the country's built future may look like. Emre Arolat Architects presents a boat-inspired, Bond-style series of wood-and-concrete apartments in Bodrum; a project called Vadistanbul, near the Sadabad river at the boundary of Istanbul's Belgrade Forest, promises a bosky development of breezy terraces, shops, gardens, streams and Turkey's first private subway, which will connect to Istanbul's existing grid; Istanbul firm nef presents a sound sculpture, 'The Golden Horn', which snakes up a high-rise apartment building.
Elsewhere, old rivals Paris and London vie for attention in two tented arenas pitched near the harbour. London's go-getting Chamber of Commerce attempts to sell its Olympic know-how to other countries contemplating a high-profile sporting contest. London mayor Boris Johnson took to the plenary hall to boast of his plans to create Britain's largest floating village, "London's answer to Venice", in a 6 hectare site at London's Royal Victoria Dock.
Meanwhile, Paris's ambitious plans unfurl in a vision of public-private partnerships. The renovation of Les Halles is in full swing, La Défense is to get a new clutch of towers, and a model of the Eiffel Tower detailing the controversial renovation of its second floor has the Left Bank's urbanists a chatter. The area of Clichy Batignolles has big plans that feature architects Agence Search and Ma Yansong's work for the Chinese practice mad. "We are a young office and we've got a great opportunity in the city to have some clients that are really open minded," says Agence Search co-founder Caroline Barat. "I really feel there is a positive feeling at mipim."