Oceania / Global
Oceania
Briefing
Australia's tough stance on climate change, and why the Chinese are putting their money on Samoa.
Commanding the tides
Australia
[ENVIRONMENT]
For four solid months this summer, Australia suffered the worst heat wave in its history. Some 123 records fell in 90 days, during which floods killed six people and caused about $2.4bn (€1.9bn) of damage along the Eastern Seaboard – just two years after similar floods killed about 40 in the same area.
The government no longer minces words when it comes to climate change. A report released in March by the government's Climate Commission, "The Angry Summer", tied the events to what its boss called a "climate on steroids". A report by the UN's Intergovernmental Panel on Climate Change has urged Australia to get ready for about AU$300bn (€244bn) of damage to property and infrastructure from sea-level rises over the next century.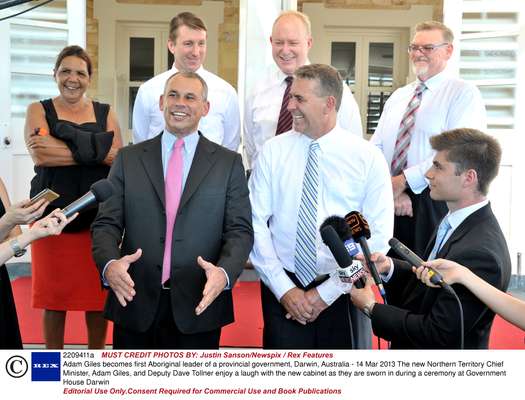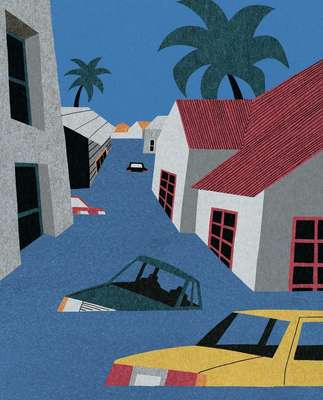 About 75 per cent of the country's population lives in low-lying coastal areas, and recent modelling predicts devastation for cities such as Brisbane, Melbourne, Adelaide and Sydney. Last year, the Labor government took a big step by creating the world's second-biggest emissions trading programme; environmental standards for new buildings are among the world's strictest, which has led to a boom in green construction projects. Other cutting-edge ideas include recycling sewage for human consumption but that's left some with a bad taste in their mouths.
Ultimately, Australia produces less than 1.5 per cent of global emissions; high per capita but nowhere near enough to make a unilateral dent. Its best role now is as an inspiration, if it can continue to resist building new coal-fired power plants and stay on track to meet its lofty emissions targets. That's easy to say, but if a new right-wing, climate-change-sceptic government comes in later this year as expected and follows through on its promise to scrap the carbon-trading scheme, that will prove a much tougher sell.
---
Going native
Australia
[POLITICS]
The long and painful process of reconciliation between indigenous and non-indigenous Australians reached an unexpected milestone in March, as a party-room coup in the Northern Territory saw incoming chief minister Adam Giles, an advocate, become the country's first Aboriginal leader of a government. Giles, 40, intends to rescue approval ratings that slumped under his predecessor by focusing on jobs, health and the territory's future as a trade and transit corridor to Asia.
---
Betting on Samoa
Samoa
[TOURISM]
Australians have Bali, the British Ibiza. Now the Chinese could have their own island getaway: Samoa. The small archipelago nation may be 9,500km from Beijing but Sichuan-based consortium Chengdu Exhibition and Tourism Group is hoping to lure Chinese tourists by building Samoa's first international casino resort, complete with 500 rooms and a golf course. The company has also hinted at chartering direct flights between the two countries. Locals will not legally be allowed to gamble but there are hopes the project will boost youth employment. Not everyone is convinced though. Samoa's opposition leader, Palusalue Fa'apo II, believes the country should focus more on promoting its traditional culture.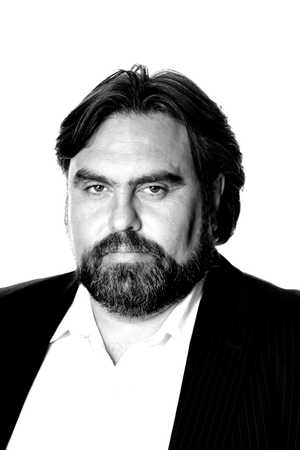 Q&A
Anthony Bubalo
Research director, Lowy Institute for International Policy
Australia
Bubalo has written a policy brief encouraging Austrailian government and businesses to use the country's hosting of the 2015 Asian Cup as 3an opportunity to strengthen ties.
What could a footballing relationship with Asia achieve?
The relationship has been transactional: Australians going to Asia for a holiday and Asians coming to Australia for an education. Having a sporting connection is a platform for building other kinds of networks.
What of refining Australia's image, which you write about?
The image in Asia is still very much connected to our physical features, such as Uluru, Sydney Harbour Bridge or the Outback. What they don't think about is people.
Can ideas be in place by 2015?
It's a short time frame but the Australian Trade Commission has run networking events around the Olympics. Football lasts 90 minutes but there are things you can do so people come away having engaged on multiple levels.