Property prospectus / Chile
Puerto Varas
Patagonia combines the best of natural beauty and local culture. In Puerto Varas, ambitious restoration projects are putting the town's roots centre stage.
Chilean Patagonia boasts endless temperate rainforests and snow-capped volcanoes but only in Puerto Varas on the shores of Lake Llanquihue in the northernmost corner do these natural wonders overlap with modern infrastructure and good quality of life. This quaint town of 38,000 inhabitants grew up as a crossroads: a rail stop on the north-south route to the ocean port at Puerto Montt and a terminal for the trip east by lake ferries to Bariloche, Argentina. Today, it has easy access to the main highway and lies a 20-minute drive from El Tepual airport.
The downtown streets of Puerto Varas are full of cosy B&Bs, devil-may-care hostels and larger hotels. Restaurants offer local seafood and Italian coffee, satisfying the summer tourists from South America and points beyond, some of which decide to extend their holidays – the fresh air, mountains and lakes an opportunity too good to resist.
US philanthropists Doug and Kris Tompkins run the Conservation Land Trust – which privately develops wilderness parks – from a restored mansion. The house has almost 800 sq m of living space, all of which needed a new foundation, high-efficiency windows and endless hours of work to remove burlap insulation. Such restorations are getting more common. Architect Pablo Moraga, who helped write a new historic protection plan for 17 hectares of the old town, says there used to be little awareness of the value of preservation. Today, newcomers with belt-sanders compete against demolition-minded hotel developers, each seeking to create the city's future. Home prices have soared to match the most upmarket parts of Santiago.
Puerto Varas has also become a design centre, whose properties include Arrebol Patagonia Hotel, a crisp modern structure sheathed in sticks with bark intact. Interior design consultant Teresa Varas has used her restored home to display South American crafts, such as Mapuche masks and black and white porcelain tiles, while Vicki Johnson's converted potato warehouse, The Barn, is a delightful place to stay.
"People are very open here," says Sergi Sola, a sustainable developer who owns an organic food shop. "I arrived here from Barcelona five years ago and there's not a chasm of difference."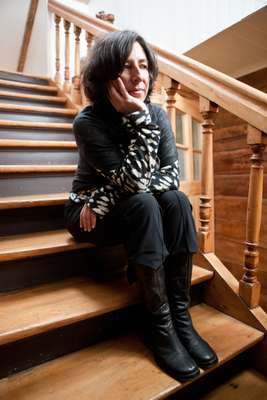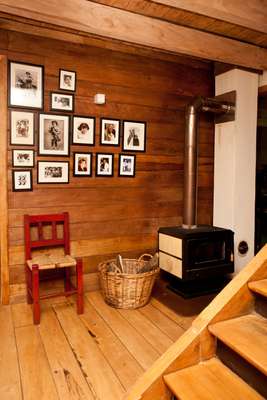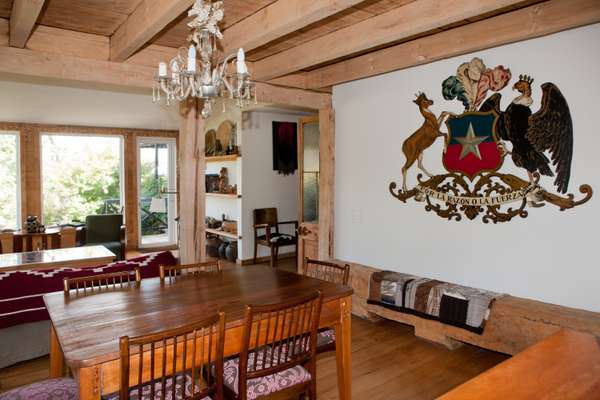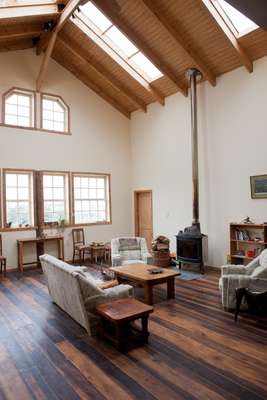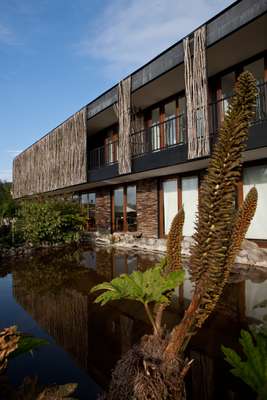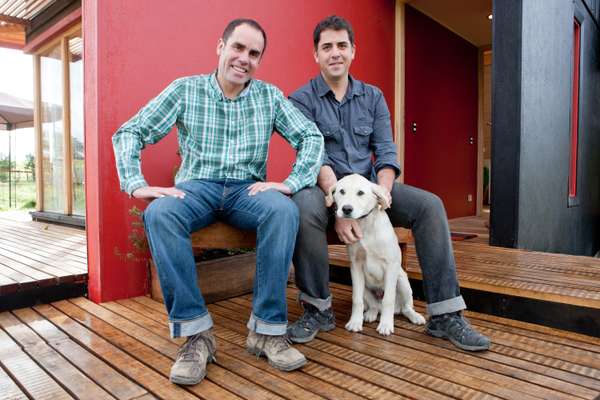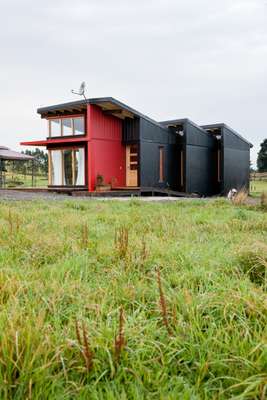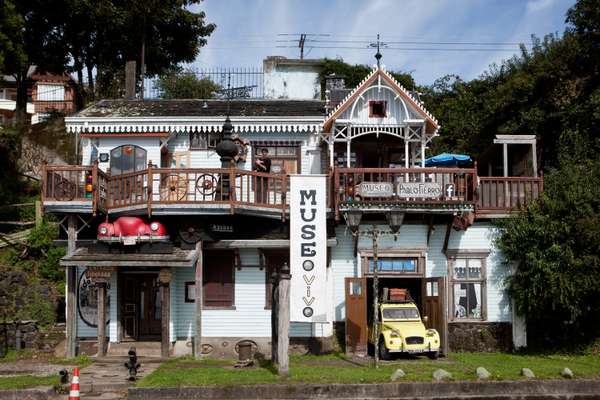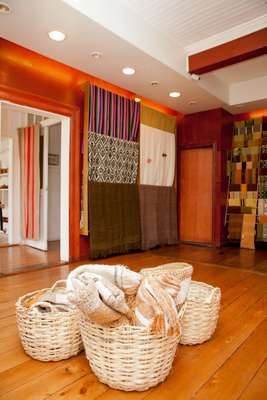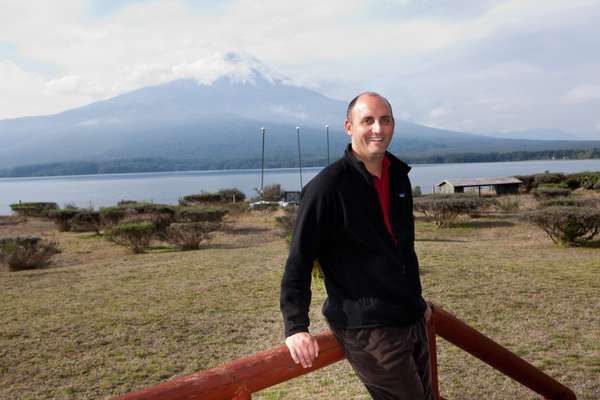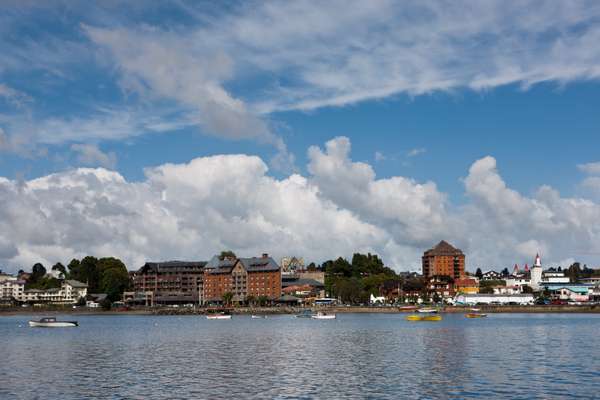 Despite the cosy interiors, outdoor recreation remains a major draw for the largely young, fit crowd of visitors. Rafting, kayaking, fly-fishing, sailing, glacier treks and bird-watching are all just a short trip by car, bus or bicycle. And in summer, the most intrepid even ride horses over the Andes to Argentina.
---
German settlers arrived in Puerto Varas in the late 19th and early 20th century and built wooden homes, some of which have been restored. There are a few art-deco buildings, including the old railway station, now mostly an art museum. A formal plan to restrict development in a central historic area is awaiting approval and will include wood shingle exteriors and historic colour palettes. Funds may also be used to install more attractive streetlights and hide cables.
---
Museo Pablo Fierro
Costanera Vicente; Pérez Rosales
pablofierro.cl
A grandfather's attic-worth of curiosities accompany Pablo Fierro's documentary drawings and paintings of historic homes. It's all set inside a large wooden house where Fierro himself is on hand to answer questions about architecture and his rather unusual collections.
Artesanías de Chile
Del Salvador 109 
artesaniasdechile.cl
The country's best craft work is available at this not-for-profit shop. Visitors may get to take part in workshops on sculpting horse hair into jewellery or other traditional specialities of Chile.
Mira Olas
Santa Rosa 040
Squid, hake and sea urchin from the nearby Pacific Ocean are served at this lakeside restaurant. Every table has a view of anchored boats and forested mountains away in the distance.
Latitude 42°
Yan Kee Way Lodge, Camino Ensenada
southernchilexp.com
Hidden in the woods, this hotel restaurant serves elaborately presented meats and grows its own veg. It also has the area's best smokehouse.
Arrebol Patagonia Hotel
Ruta 225, Camino Ensenada Km 1,5 Parcela 4
arrebolpatagonia.com
Modern architecture and charming décor make this the area's most exciting new hotel. Bigger than the many B&Bs, it still offers a personal service.
Casa Kalfu
Tronador 1134
casakalfu.cl
Detail-oriented hosts make this restored and expanded historic home a delightful place to stay. A garden full of flowers attracts hummingbirds.
The Barn
Decher 450
vicki-johnson.com
US-born Vicki Johnson has a speciality foods store, an interior design company and a guest house. Her former potato warehouse, The Barn, has an events space, offices and rooms for rent, ideal for stays of more than a week.
---
The locals
Enrique Papic
Manager Yan Kee Way Lodge
For me, the town is perfect. It has cafés, pubs and good restaurants – it fulfills what one looks for in a city.
Overview
Foreigners have the same property rights as Chileans. A buyer needs to get a national ID number and hire a lawyer for a title search. The buyer and seller, or their representative, signs a purchase agreement before a notary, at which point the buyer hands over a cashier's cheque for the purchase amount. That money stays with the notary until the legal documents are finalised by the government. A broker commission, legal fees, notary honorariums and registration fees add as much as 5 per cent to the price of a property. The purchase process can take as little as three weeks.
New development land on the edge of the town is cheaper but less charming. The former Liceo Alemán, with 10 classrooms and two baths, is for sale at $740,000 (€575,900).
Yan Kee Way Lodge, with 18 rooms, a kitchen that produces some of Chile's best meals, and a lake-front for sailing or fishing, is also on the market (price on request).
Estate agent: 
Matt Ridgway
+44 (0)20 8133 7165
mfr@chileinvestments.com