Travel edits / Taipei
Their bright materials
Functional meets beautiful in Taiwan's cultured capital, and its independent shops are abuzz with creativity. We've been taking a fresh look at its wares, from cycling to ceramics, and talking to those lighting up the lives of people in the city with their ideas and innovation. Then on the following pages we go global for this issue's travel picks.
When graphic designer Karen Yang opened stationery shop Tools to Live By in a friend's garage in Da'an District four months ago, her stock sold out in less than two weeks.
It meant a sooner-than-expected need to replenish the wondrous assortment of writing materials and accessories she sells here, including Palomino Blackwing pencils from the US, chubby fountain pens by German brand Kaweco and pen cases by Life from Japan. You can also pick up Italian leather purses by Il Bisonte that hold keys, as well as erasers, notebooks and much more. The selection and quality of the merchandise has resulted in Yang's customer base getting larger by the week.
"Tools to Live By is popular because people in Taipei are looking for small things that can change everyday life. You don't have to buy luxury products for that," she says. Opening up onto a residential street, Tools to Live By invites shoppers through its wide garage gate, whereupon they are greeted by its treasures displayed neatly within.
The shop has become a meeting spot for old-time residents and shopping newcomers alike – a development that has been welcomed. "Our neighbours love the shop. They come by and ask about all the young people who are now coming here," says Yang.
+886 (0)2 2739 1080
---
Housed in a red-brick former camphor-making building, VVG Thinking sits among a collection of creative spaces, cafés and restaurants known as Huashan 1914 Creative Park. The original VVG (Very Very Good) launched as a bistro 14 years ago, followed by a flurry of shopping and lifestyle concepts. At Huashan, many of these elements come together: a great French-Italian restaurant sits on the ground floor, while the upstairs consists of an art gallery for emerging talent, and a well-stocked book and trinkets shop displaying the likes of lamps, handmade glasses and ceramics. Next up for the team is a knitting shop, as well as a new restaurant close to Taipei's landmark office tower, 101.
www.vvgvvg.blogspot.com
---
Ex-politician Jou Yi-Cheng runs Art Yard, a ceramics/textile shop and wine bar, out of a 1920s Chinese shophouse. It's located in the Dadaocheng district, which used to be Taiwan's tea and textile trading hub, as well as a gathering spot for Taipei intellectuals. Yi-Cheng aims to make Art Yard a place where shoppers can learn about the area's history, while browsing the shelves stacked with colourful kitchen towels, bowls, tea sets and plates from the in-house collection, Hakka Blue. "We want to revive the cultural influence of the 1920s and bring it into the 2020s," he says.
www.artyard.tw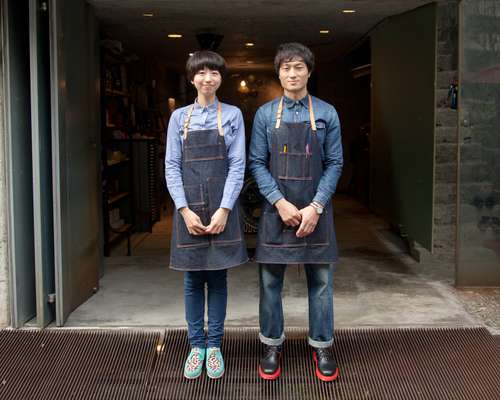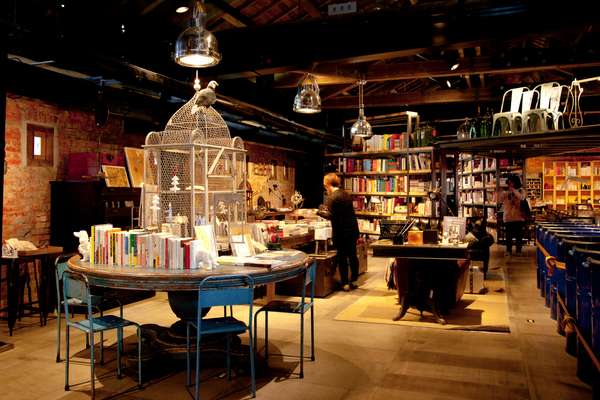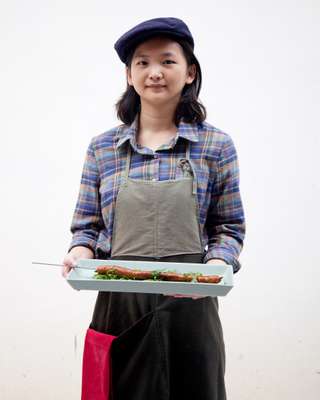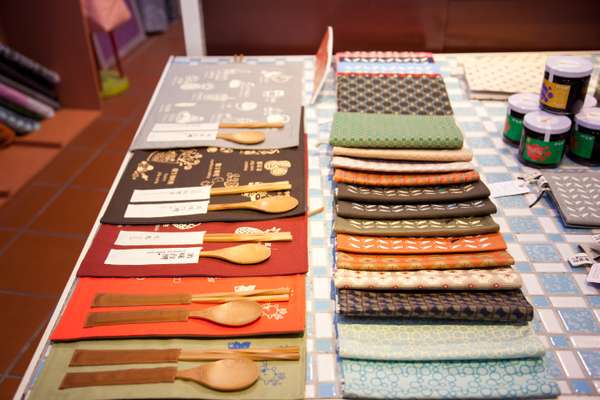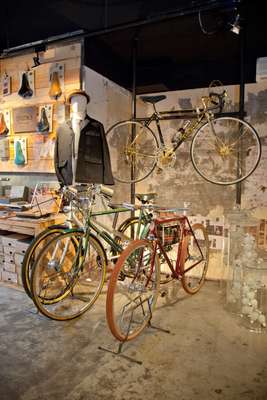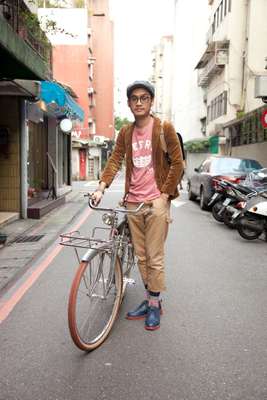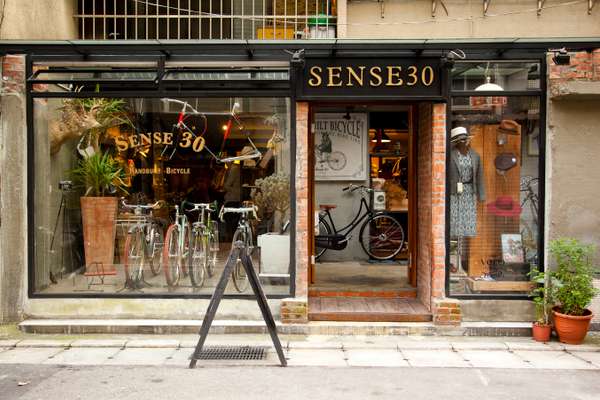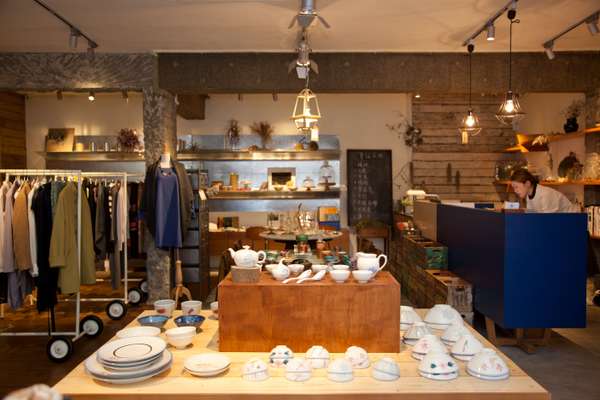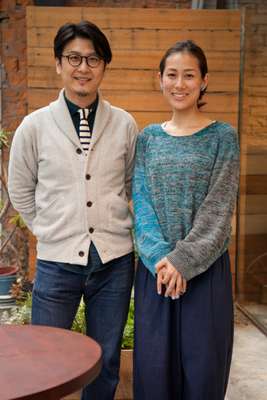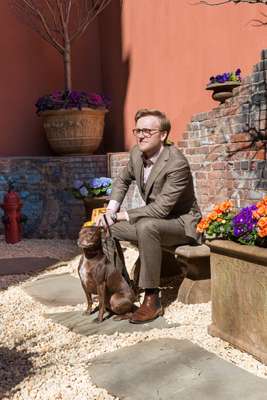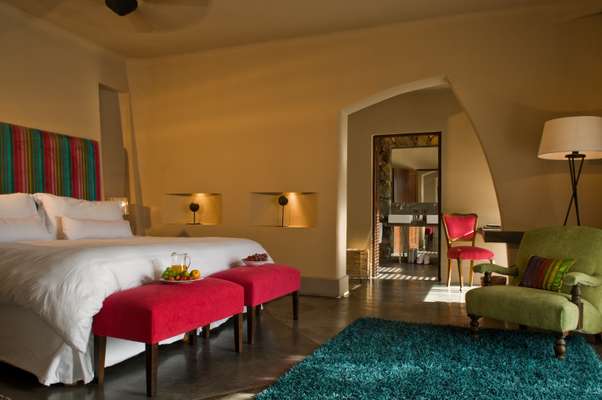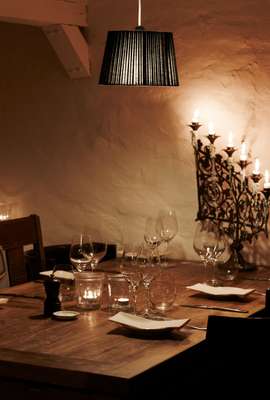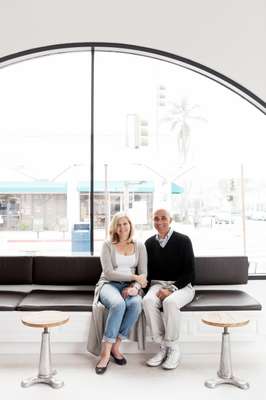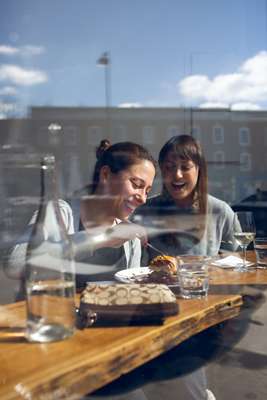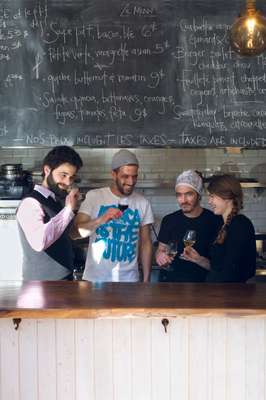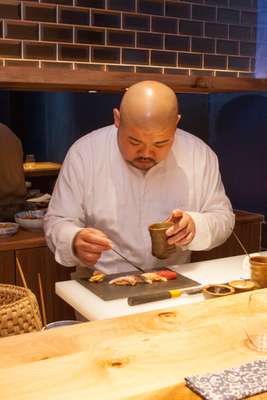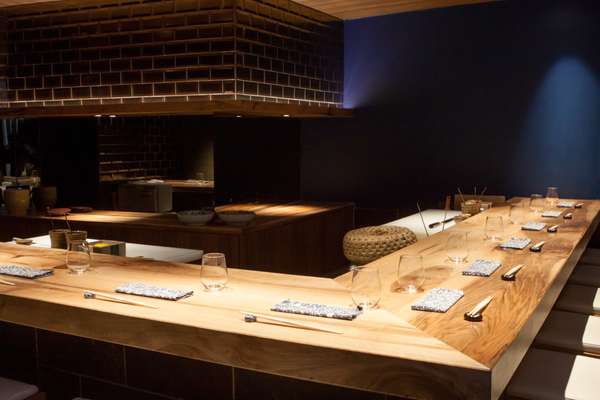 Sense30 works both as atelier where bicycle frames are built, perfected and refurbished, and where Taipei's most stylish riders can pick up the latest in cycling fashion – Panama hats, leather brogues by Sense30 brand Double Dog Shoes, windbreakers and Happy Socks. Though Raleighs and Colnagos are on sale here, customers really come for the team's bespoke building expertise. Using the latest technology to put together light steel frames, they often complete the designs with vintage parts, such as 1940s French-style leather on handlebars and mud protectors inspired by the era's Japanese models. They also add quirky features such as wood-effect carbon wheels.
www.sense30.com
---
Fujin Tree 355 is located on the tree-lined Fujin Road just around the corner from Taipei's city airport, Songshan. Run by husband and wife team Jay Wu and Midori Mukohara (pictured, respectively), the shop promotes the best in Taiwanese product design from brands such as ZAN Studio, which makes delicate little cups and plates in enameled brass, and jewellery by Light Force. "We wanted to collect Taiwanese products and design, put it all together here and introduce them to our local and foreign friends," says Wu. Top that up with the couple's selection of international labels, including Japanese shawl maker Tamaki Niime and US company WeWOOD (which makes wooden watches), and you have a shop concept that does the job of helping unknown local talent flourish alongside the more established.
www.fujintree355.blogspot.tw
---
Soho Grand Dog Park
New York
As a hotel that's owned by Hartz Mountain, one of the biggest pet suppliers in the US, it comes as no surprise that the Soho Grand is New York's most animal-friendly place to stay. Yet this May, the hotel is cranking up its existing pooch facilities even further with the opening of a dog park that is landscaped by celebrated garden and interior designer Rebecca Cole, who counts the Met and Bloomingdale's among her clients.
"It's open to local neighbours and has cherry and styrax trees, Japanese snowbells and benches. We want it to be a really social place where people interact with their pets and one another," says Soho Grand manager Tony Fant, who came up with the idea.
Dogs thirsry after a stroll around the 111 sq m patch of park can quench their thirst in the stone-basin Dog Bar, at the hotel entrance.
www.sohogrand.com
---
Cavas Wine Lodge
Mendoza, Argentina
Staying in a private cabaña built between the famous vineyards of Mendoza, in the west of Argentina, is a hedonistic experience. At the foot of the Cordilheira dos Andes, the Cavas Wine Lodge (occupying 26 hectares) gathers 17 houses in white adobe, each providing indoor and outdoor space of 90 sq m, as well as a private plunge pool. It is the only hotel in the region to carry the luxurious Relais & Châteaux seal and to offer this kind of experience. Its spa services include wine exfoliation and baths, and there is a restaurant (try the stewed rabbit with port wine, smoked paprika butter and pearl barley risotto) stocked with hundreds of bottles, many available for tasting. Great news if you can't decide between the Bonarda or the Malbec.
www.cavaswinelodge.com
---
Odense's No.61 (it's located at 61 Kongensgade) is a rare venture in the Danish city. "The local food scene swings between high-end restaurants and fast-food eateries," says owner and head chef Martin Pilsmark. "No.61 is right in the middle; I define it as a gourmet bistro." Pilsmark opened the restaurant two years ago focusing on Danish and French classics and relying mainly on local suppliers. "Chicken, quail, fish and all vegetables are from the Funen area," he says. "Only my cheese comes from France, and the charcuterie is Italian." Try the Funen white asparagus garnished with quail eggs or the seared cod in red-wine sauce. As for drinks, you can pick from one of the 120 European wines on offer. We recommend a glass of the black-raspberry-flavoured Clos Martinet 2007 from Spain.
www.no61.dk
---
Primo Passo Coffee Co
Santa Monica
Having just celebrated its first anniversary, Santa Monica's Primo Passo Coffee Co has quickly become a neighbourhood favourite. Owners Stewart and Kara Bonela (pictured) work in advertising and consider the café a "passion project" — though we think the coffee business is their calling.
Housed in a former pottery shop with high ceilings and a bright, minimal feel, Primo Passo Coffee Co serves small-batch, micro-roasted blends brewed by five baristas using Synesso machines from Seattle. While coffee is centre-stage here, there are also pastries on hand from the Farmshop restaurant in Brentwood's Country Mart.
www.primopassocoffee.com
---
Inspired by small French bistros where one eats at the counter, Montréal's new restaurant La Famille is often standing-room only. Chef and co-owner Jérémy Daniel-Six (pictured), who got his start at Paris's Le Chateaubriand, calls it a "micro-resto" because, as far as he knows, "it's the smallest restaurant in Montréal – we've only got nine chairs". The menu is based around homely recipes, such as boudin on brioche topped with watercress, and more gourmet preparations such as oregano ciabatta filled with lamb, goat's cheese, roasted peppers and aubergine. Residents of district Le Plateau get the whiff of fresh bread from 06.00, five days a week.
+1 514 508 8700
---
After a heavy bout of shopping at Colette, head around the corner to Paris's latest Japanese restaurant, where renowned Hokkaido chef Takuya Watanabe (pictured) draws up two creative prix fixe menus each day depending on the freshest catch.
These may include the likes of slivered monkfish, pre-simmered in soy and served with grated wasabi and delicate daubs of spinach-flavoured saikyo miso, perhaps accompanied by a sparkling sake – part of a list drawn up by certified sake sommelier and owner Nina Nikkhou. Dine at the 12-seater sushi counter or in the cosy basement space, designed by Paris-based Jun Yonekawa.
+33 (0)1 4261 6071