Best homeware / Global
Top twenty five
The objects that fill our homes may not define us but they do have a subtle effect on mood and creativity – so be nice to your subconscious and let the natural, simple and handcrafted surround you.
The grandson and son of tailors, Japanese carpenter Morito Ebine has built an enviable career as a furniture designer in Brazil. "I never had any intention of working with or as a designer, neither before nor now. I'm just a carpenter," he says. It was during a period working at Oak Village in Gifu, Japan, that the 45-year-old learned the ancient mortise technique, a method of furniture construction that eschews the use of screws, nails and even glue.
Born 130km north of Tokyo in Tochigi, Morito moved to Brazil in 1995 with his wife, a native of the country. He used to work in the fields growing mushrooms and potatoes before opening his own studio. "I chose Santo Antônio do Pinhal [160km from São Paulo] because of the area's resemblance to Japan, with its rice fields and mountains," he says.
In a workshop of 360 sq m, without partitions and surrounded by forest, Morito and his three employees (Junior, William and Wagner) work six days a week from Monday to Saturday. The company's monthly output is small: just two or three tables, 10 or perhaps 12 chairs, no more than that. Each piece is handmade and requires special care at all stages so the mortises are kept intact, displaying the natural transformations of wood that have occurred over the years. Training for new craftsmen can last up to five years. "But it takes at least 10 years to prepare someone to create firmly-made pieces by himself," says the master.
moritoebine.com
---
2
Candlesticks
Best light motif
We've long admired Portland-based Schoolhouse Electric & Supply Co, who make these walnut and alder candlesticks hand-turned by local craftsmen and finished in the Schoolhouse factory. They take any taper candle but we're partial to Schoolhouse's honey-coloured beeswax offering.
schoolhouseelectric.com
---
3
Ceramic Bird
Best for stuffing
Hasami-based Hakusan, founded in 1779 and one of Japan's oldest porcelain manufacturers still in operation, recently added this small but perfectly formed bird to its collection. Designed by Yasuki Sakamoto, "Poppo" has an even smaller sibling called "Totto". We favour the larger fowl to store stationery on our desks or chopsticks on the table.
hakusan-shop.com
---
4
Bellhop butler
Best comeback
Based on a floor lamp made by Svenskt Tenn's co-founder Josef Frank in 1952, this mahogany and brass Bellhop is a stunning take on a classic Swedish design and signals the resurgence of an object that has been absent from modern life for far too long.
"The show is an homage to the master," says the London-based Cypriot designer Michael Anastassiades. Itself a revision of an earlier design from the 1920s, the Bellhop is one of the 13 pieces originally designed by Josef Frank that have been reimagined by Anastassiades for his new To Be Perfectly Frank collection. The range was launched at this year's Stockholm Furniture Fair.
svenskttenn.se; michaelanastassiades.com
---
5
Anna Karlin
Best of everything
"I've always worked across disciplines," says New York-based Londoner Anna Karlin. "I've never found working in just one medium exciting. Good design is about communicating – it doesn't matter what material you use to do that."
Having studied graphics and visual communication at Central Saint Martins and Glasgow School of Art, Karlin worked on everything from fashion and interiors to packaging and web design. Last year, she launched her own product line.
With furniture, lighting and tabletop accessories handcrafted in New York City, Karlin's new design work complements her established art direction business. "Setting out on my own after working in agencies led me to design objects for myself and not simply as part of a bigger commission. I'm not part of the interior design community so I can be open to all sorts of collaborations."
Manufacturing locally is as much to do with convenience as quality for Karlin. "People love to use 'locally made' as a sales hook but working with craftsmen in New York was a practical decision. It meant that I could be totally involved in how each piece was being made while still running my creative agency."
Karlin's skill is in applying what she calls "luxury basic" to every project. "It's about paring everything back and doing that with extreme craftsmanship. If you master proportion and balance, you end up with something beautiful that doesn't need lots going on. Then, what you make can be timeless."
annakarlin.com
---
6
Folding chair
Best for small spaces
Celebrating its 85th birthday this year, Japanese wooden furniture manufacturer Maruni Wood Industry has unveiled a beautiful new addition to its Hiroshima series. The folding beech chair, designed by art director Naoto Fukasawa, continues Maruni's mission to inject a contemporary edge into its traditional carpentry. Perfect for smaller homes, it also sits comfortably in schools and offices.
maruni.com
---
7
Wooden containers
Best all round
German wood producer Böwer has come a long way since its founder Josef Haarmeyer established Neuenkirchen's first carpentry shop in 1888. Today, his descendants Anja and Stefan Böwer are promoting the disappearing craft of wood-turning and precision carpentry. Featured at IMM Köln, these minimalist containers, designed by German wunderkind Eric Degenhardt, are expertly handcrafted from solid ash. In four sizes and in colours ranging from subtle ash and telegrey to reseda green, they're not just handy for decanting your pocket contents or desk detritus, they're also beautiful objects in their own right.
boewer.com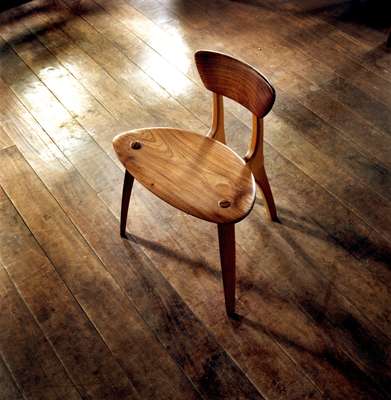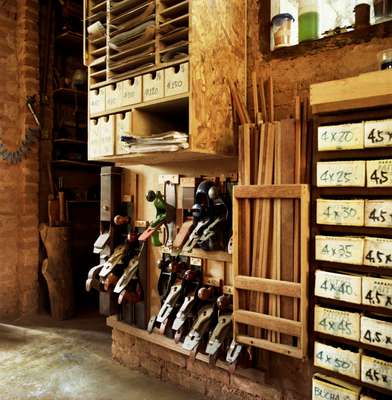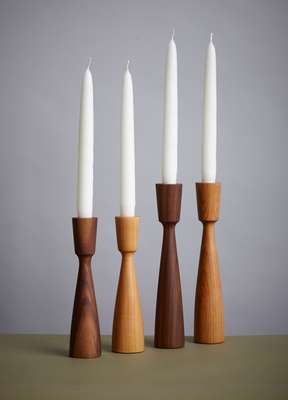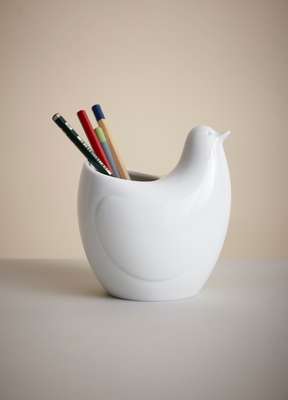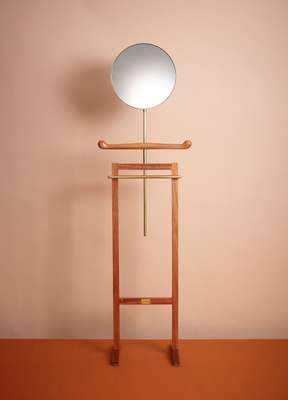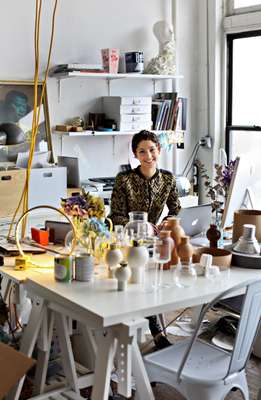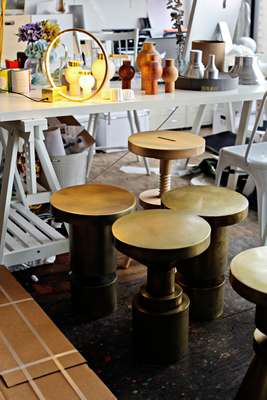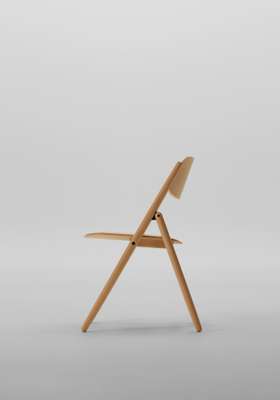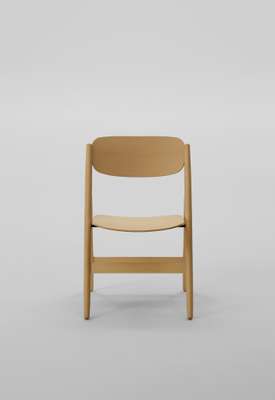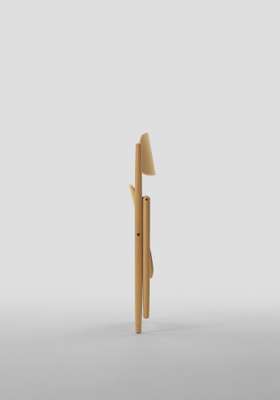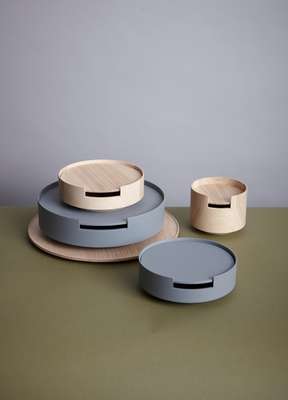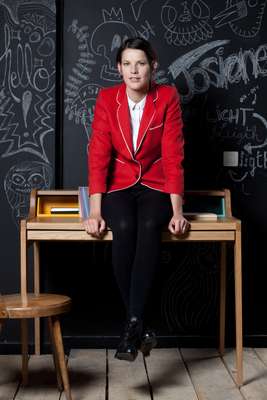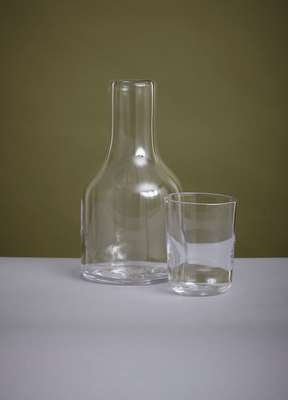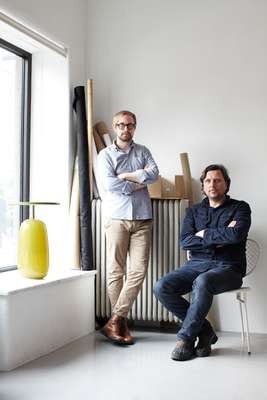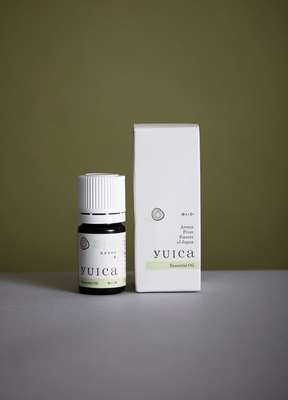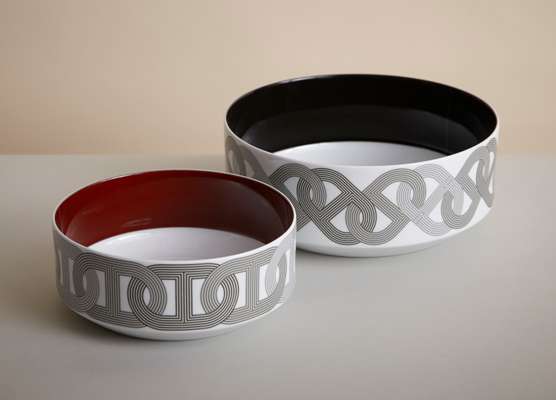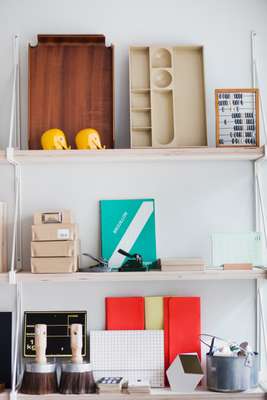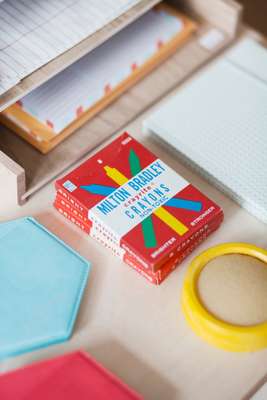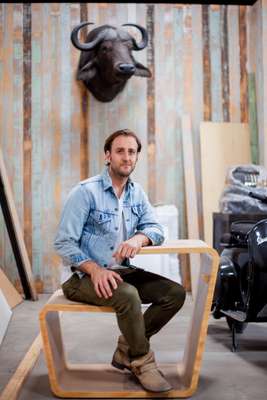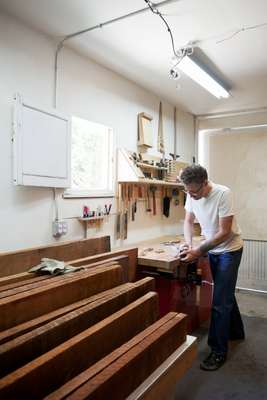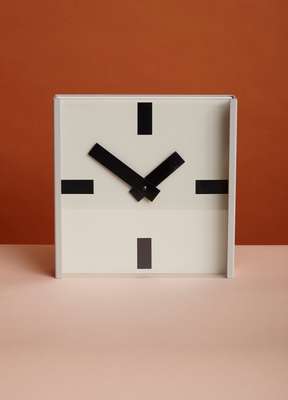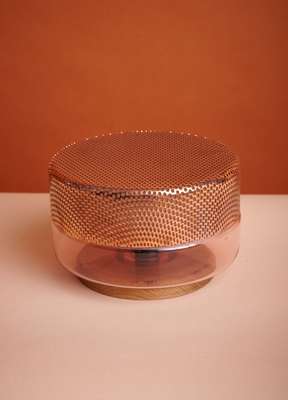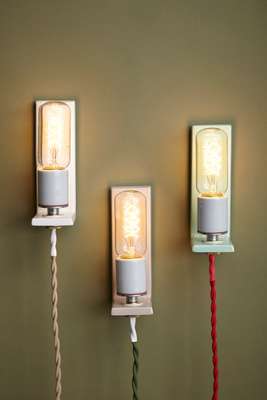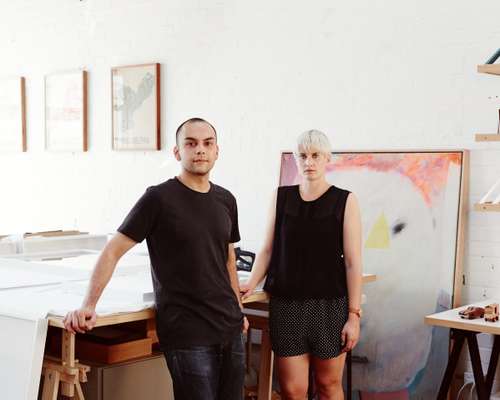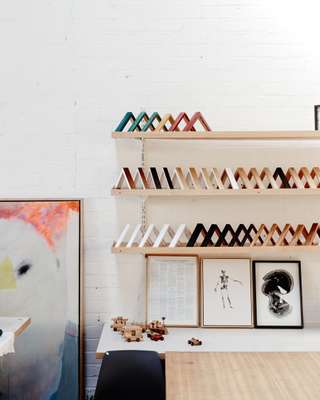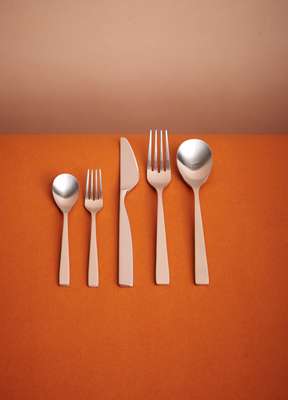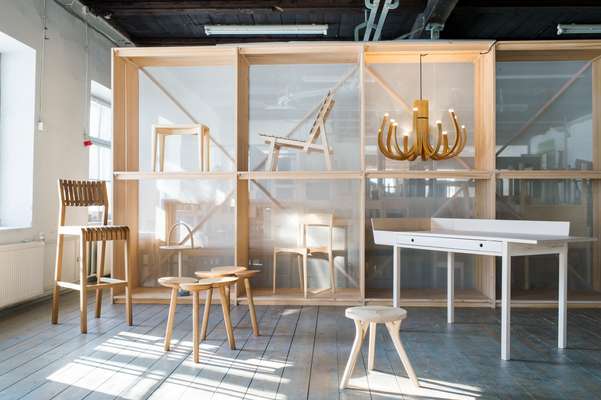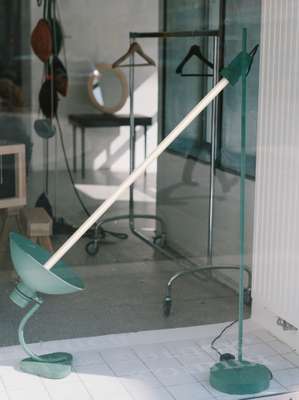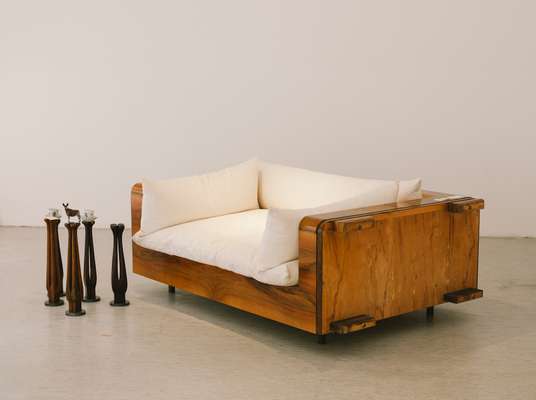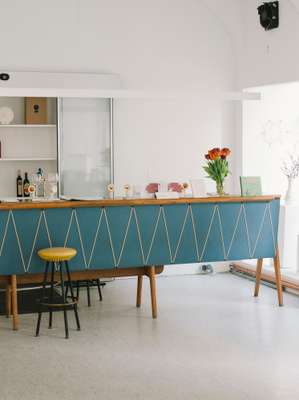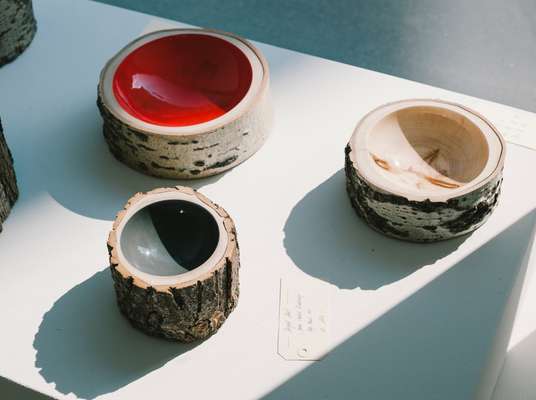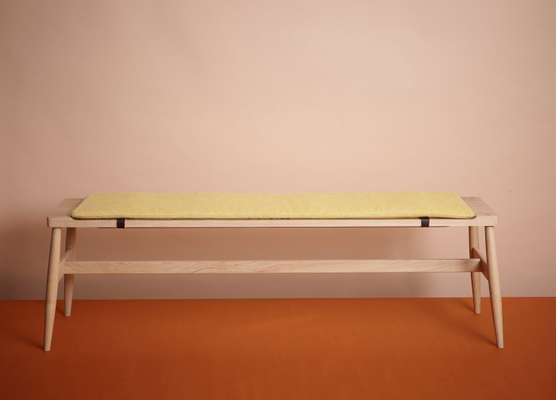 8
Gesa Hansen
Best family values
German-Danish designer Gesa Hansen has transformed a personal legacy into a flourishing design business. Launched in 2009, The Hansen Family brings natural-grown oak to grandpa's workshop to produce a smart line of pared-down furnishings.
How is it to literally work with your family?
My husband always says, "Your family's like a clan." It's true; with us, family is more important than an individual.
And in terms of design?
My father [designer Hans Hansen] and I work closely. My brother does production. My mother takes care of customers. It goes back generations. My grandfather was a designer and my maternal grandfather was a carpenter. As a child I was always in the wood shop.
What's unusual in your design approach?
I draw. I don't use 3-D programs at all. I show the family my drawings at the dinner table. Initially, they were hard on me!
Were your first pieces successful?
The first piece, the desk, sold like crazy. I didn't expect it. Back then, it seemed I was the only one doing wood with colour.
How long are collections in development?
I'm also an interior designer, so I work on The Hansen Family mostly in the evenings. Every three months I present a piece to clients. Some take longer, like the night couch; it's hard to do a comfortable couch that looks good. That took a year.
You have shops representing you in New York and beyond. Is The Hansen Family growing?
Definitely. Other designers are working for us now, too. I always wanted us to be collaborative.
thehansenfamily.com
---
9
Oyyo rugs
Best under foot
Lina Zedig and Marcus Åhrén's Stockholm studio Oyyo launched its collection of cotton dhurries from Jodhpur at the Stockholm Furniture Fair. Traditionally hand-woven but with bold geometric patterns, the six rugs represent the intersection of contemporary design and nomadic craft.
oyyo.se
---
Founded in 2009 by Irish siblings Mark and Jonathan Legge, Makers & Brothers stocks charming homeware from handpicked Irish craftfolk. "We are taking a quiet, human approach to this project, founded in simple things; the handmade, objects of integrity, local craft," says Jonathan. This carafe and glass by Kilkenny's Jerpoint Glass Studio is the brothers' first collaboration.
makersandbrothers.com
---
11
Broberg & Ridderstråle
Best double take
Mats Broberg and Johan Ridderstråle found each other while studying at Stockholm's Konstfack design school in 2006. Ever since, bit by bit, the duo have been fine-tuning their design language towards today's recognisable, pleasantly surprising style. In recent years the practice has gained increasing recognition to make Broberg & Ridderstråle one of the most talked-about design studios in Sweden.
"Our design is honest, clear, simple; our products never need explaining," says Broberg, while Ridderstråle adds: "It's simple, but always with some little twist." That twist can be the oriental detail in their otherwise classically Scandinavian modern oil lamp Patina from 2011, the tennis aesthetics of their minimalist Wimbledon chairs from 2008 or the uplifting curves of the popular Tati series for Asplund from 2012, named after the French comedian and filmmaker Jacques Tati.
The designers love taking old, archetypal products and creating new versions of them. A Broberg & Ridderstråle lamp still has a foot and a shade but the proportions get a complete overhaul – such as their new Bumble light, with a large, round glass foot and a thin metal disc as a shade. After years of collaborating, they've found a productive design process.
"Every project starts with a discussion and then we sketch by hand as long as possible. Working together is quicker than working alone," says Broberg, and his partner agrees: "Inspiration comes from things you see and hear, and two pairs of eyes and ears see and hear more than one."
brda.se
---
There is more to home fragrance than cheap, sickly, vanilla-drenched "fresheners". Our friends at Oak Village have produced these Yuica essential oils, sourced from the branches and leaves of trees left over from forest thinning in Japan. The range of fragrances includes 'sugi', or Japanese cedar, 'hinoki', the Japanese cypress, 'himekomatsu', or short pine and 'momi', or fir. And filling your home with the scent of the forest isn't just about making it smell good; the tree-oil aromas are also said to help maintain mental and physical health.
oakv.co.jp
---
13
Salad bowls
Best for speedy eaters
These sturdy salad bowls, inspired by the world of motor racing, are part of Hermès' elegant new collection of ceramic tableware, designed by Damian O'Sullivan and Benoît-Pierre Emery. Rallye 24 was launched in the Parisian museum of vintage sports cars and adds more than a hint of deco to its racing theme.
hermes.com
---
14
Present & Correct
Best office style
Set in north London's Arlington Way, Present & Correct is a must-stop for stationery obsessives. Opened in 2012 by graphic designer Neal Whittington, the space sells everything from notebooks and postcards to giftwrap and even German invoice pads. "Most of our customers are artists and designers or somehow connected to those circles," says Whittington. "However we are slowly becoming a destination for shoppers on the look-out for unusual birthday cards or gifts." Most of the items are designed by Whittington himself, the rest sourced from his travels in Europe and beyond.
presentandcorrect.com
---
15
Alexander Lotersztain
Best of three
The Brisbane-based director of multidisciplinary studio Derlot and co-founder of design collective One/Third is intent on championing Australian furniture.
When One/Third was launched, how did it stand out from other design companies?
We invited designers from all corners of Australia to design a range of 10 products so that the result would be a broad understanding of Australian contemporary design.
What kind of materials do you work with?
We feature Australian or Tasmanian timbers and are passionate about keeping it local. From a design point of view I feel we should have an emotional connection with the place the object is made and the people behind it.
What should we expect if we collaborate with you?
We're a small design studio, so we don't take on more than five or six projects at a time because we don't want to compromise our integrity. Also, I try to be personally involved in every project; the personal client/relationship is really important.
onethird.com.au; derlot.com
---
16
Mud ceramics
Best to last
The irregularities in glaze and texture of Mud Australia's handmade cups make each one unique. "The human touches give each piece an emotional quality not found in mass-produced ceramics," says James Kirton, who started Mud with his wife in 1994. The cups come in 20 colours and are designed for everyday use; this porcelain goes in the dishwasher and is made to last.
mudaustralia.com
---
17
Sidecar Furniture
Best out west
A small piece of Denmark can be found in David Johnson's Californian Sidecar Furniture studio. His custom-made pieces echo the designs of great Danes such as Hans Wegner and Niels Møller. "My work takes the original Danish Modern style just a step further," says Johnson. A graduate of the prestigious College of the Redwoods in Mendocino, he founded Sidecar in 2005. Customers seek out Johnson for his consoles, chairs and tables as well as his skills in weaving rattan and Danish cord; clients from as far afield as Vienna have sent their beloved wishbones to be perfectly restored.
sidecarfurniture.wordpress.com
---
18
24 Hours clock
Best of times
The name Minus tio is inspired by a perfect cold but sunny day, a fine snow cover and minus 10C. To the founders, Ingrid Svensson and Olle Wingård, the designs they manufacture are like the air on such a day – sharp and crisp. This steel-and-glass Twenty Four Hours clock, by Swedish designers Mats Theselius and Andreas Roth, is just that. Its hands, time markers and geometric shape lend it a clarity and Bauhaus-like rigidity.
minustio.se
---
Tim Brauns of Berlin's Studio e27 designed these table lamps for Pulpo, crafted from blown glass and oak with perforated steel shades and launched at IMM Köln. He says they give off a "delightful ambience of wellbeing" with their dappled glow.
pulpoproducts.com
---
20
Wall lights
Best off the wall
After leaving UCLA, artist and designer David Kitz applied his homegrown industrial design talents to the lovely little L-Lamp. The compact fixture has a handmade ceramic base, a sturdy porcelain socket and a traditional braided cloth cord. It can be mounted on the wall but tiny cork feet ensure it's also safe on any table or desk. There's also a dimmer, in case the delicate filament bulb proves too bright for gentle eyes.
l-lamp.com
---
21
United Measures
Best framework
Graphic designer Ryan Ward has turned traditional picture framing on its head with his firm United Measures. "We see ourselves as woodworkers who craft frames," says Ward, a self-taught framer who works on concepts for each individual frame with clients, largely artists and architects. United Measures is set apart by details such as spline and dowel joints, which are both decorative and structural. "We play with spline joints using different woods," says Ward. It's also a sustainable business. Ward's father, who is part of the team, uses left-over wood scraps to make heirloom toys which are sold in their shop, Significant Others.
unitedmeasures.com
---
22
Cutlery
Best cutting edge
Cutlery is something you use daily, for life, so it makes sense to hunt down a perfect set. This stainless steel Sunao range is designed by Osaka studio Graf and manufactured by Tsubame Shinko in Niigata. It is slightly smaller (designed for Japanese hands) than cutlery in Europe or America. Tsubame Shinko began life as a knife manufacturer in 1919 and expanded post-war into stainless steel cutlery.
graf-d3.com
---
Nikari's Designs for Nature collection brought together 12 prominent designers, each of whom created a product for one month of last year. The Finnish furniture producer, based in the village of Fiskars, wanted to create a contemporary take on the Nikari philosophy – manufacturing exquisite quality furniture by using wood from the local forests – and tasked the designers, among them Harri Koskinen, Martí Guixé, Nao Tamura and Jasper Morrison, with interpreting it in the form of a wooden product. The result? An exquisite series of furniture where the simple beauty of wood is allowed to take centre stage.
nikari.fi
---
24
Himbeer + Soda
Best mixers
"We don't want the objects here to be purely functional," says Michael Turkiewicz, co-owner of the new design gallery Himbeer & Soda in Vienna's seventh district. "They need to have a concept." The space mixes design pieces by Vienna-based art stars Esther Stocker or Erwin Wurm with works by Austrian designers mischer'traxler and Oskar Zieta. Most pieces are editions and some are highly conceptual. For a design-based gallery the atmosphere is inviting, perhaps because of the 1950s Tyrolean turntable highboard that serves as a bar. It's the perfect place to talk design, or have a raspberry and soda – the venue's namesake drink.
himbeerundsoda.at
---
London-based husband-and-wife team Russell Pinch and Oona Bannon have carved a niche for themselves, designing well-wrought mid-century furniture that includes armoires and comfy high-backed chairs. Since setting-up shop in 2004, PINCH's collection now includes an impressive inventory of furniture, accessories and lighting. "Our work celebrates simplicity of form and our emotional connection with the materials around us," explains Oona. Made in the UK using oiled white oak sourced from France and Hungary, the Imo bench is a quiet friend for the kitchen or living room that will only improve with age.
pinchdesign.com