Merino / Natick
Woolly Wonkas
From hi-tech US military labs to the traditional textile mills of northern Italy, wool pioneers are forging new fabrics that could change the procurement practices of the world's frontline forces. We investigate how a natural wonder came back into fashion and what it means for the industry.
Any passenger boarding a US Sikorsky during the latter years of the Iraq War would have been asked a simple yet unlikely question: are you wearing synthetics? Diplomats and foreign correspondents would have been asked to replace polypropylene vests and T-shirts on the spot. That's because, from 2006, the US Marine command banned synthetic garments in the theatre of war. Subject one to a flame and you'll see why: they'll burn, then melt and drip. Medical officers on the frontline had raised the flag – they were out.
Since then the Marine Corps has developed a frog line of clothing (Flame Resistant Organizational Gear) to protect its troops from fires caused by ied explosions. It includes T-shirt, underwear, shirts, trousers, balaclava and gloves made from rayon, nylon and para-aramid. Yet other US military personnel are still issued with polyester clothing. Basic, untreated polypropylene is cheap, durable and a staple for many institutions around the world.
Despite advances in nanotechnology, one natural fibre could revolutionise uniforms: wool. Over the past 10 years, breeding and genetic selection has produced a new ilk of strong, light, elastic fibres that are also incredibly heat resistant. Subject wool to a flame and it will hardly burn, only char. The wool of the pink-nosed, pink-footed foraging sheep, merino, can be worn next to the skin with zero itch-factor. Its only drawback? The cost.
In this feature we visit the US military's wool research lab. We also meet industry entrepreneurs developing garments to protect everyone from fire crew to combat troops. Meet the people championing wool as nature's performance fibre.
---
01
The heritage brand
Hainsworth
Pudsey, UK
In 1815 Tom Hainsworth's family business kitted out Wellington's army with woollen garb for the Battle of Waterloo. In 1865 it spun felted wool tunics for the UK's first public fire service. "These were worn across the world by firefighters really until the end of the 1980s," he tells monocle from the company's rural headquarters in Pudsey, West Yorkshire. "It was then that Hainsworth replaced the wool with aramid fibres such as Nomex and Kevlar, which are not only inherently flame-retardant but also stronger and more abrasion-resistant so they wear better at lighter weights."
But wool has made a comeback at Hainsworth. After a 23-year hiatus its mill has started weaving woollen cloth for firemen's clothes, mixing it with robust fibres such as Kevlar for a global market. The company has created two specialist Eco-Dry ranges for fighting bush fires and tackling flames in urban areas. Its customers range from Australia's fire force to brigades in China and Germany. "We're bringing wool back into the product not only for its flame resistance but also because it is a hollow fibre. It manages its micro-environment. If you're sweating, the wool will move the moisture inside the fibre so you feel dry. If you're in a very dry environment it will release water and keep you cool."
Wool is one of the most heat-robust fabrics on the market. "Wool carbonises at 600c," he says. "Compare that to Nomex, for instance, which carbonises at around 400c; and Kevlar will carbonise at 550c." Hainsworth has partnered with DuPont to patent textiles used in fire fighting. "We put aramids in on the outside because you get maximum abrasion resistance and you put wool on the inside so you get moisture management and comfort. We're rediscovering the benefits of wool – not in a 100 per cent form but as part of a system."
The textile maker hasn't started developing wool for its military clients yet and Hainsworth isn't hopeful for any sea change in procurement anytime soon. "The challenge of mods around the world is the cuts," he says.
---
Environmental concerns are also propelling procurement chiefs towards wool. "The Swiss Army has asked us to supply test pieces of merino under-layers," says Nicolas Rochat, CEO of Swiss outdoor brand Mover. "They have realised their polyester formaldehyde system is not perfect when using firearms. But it's also the sustainability: wool is biodegradable, it wears well." Rochat admits cost makes selling to soldiers different to skiers. But adds: "We've also introduced a new insulation padding using Swiss wool bound together with corn fibre. The military are trialling this too."
---
02
the scientific view
Dr Gang Sun
Davis, USA
We canvased the opinion of a professor at the Department of Chemical Engineering and Materials Science, University of California Davis.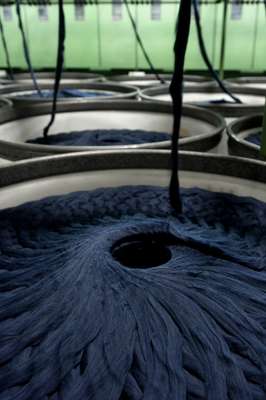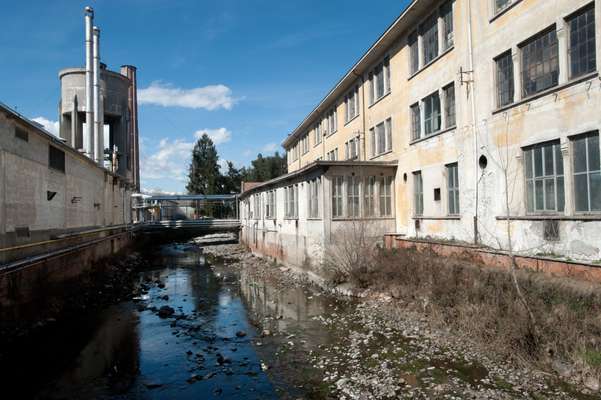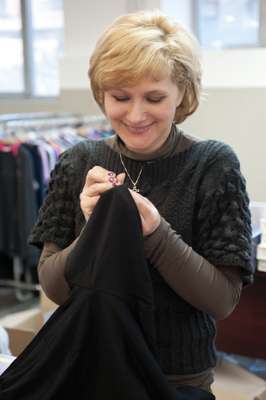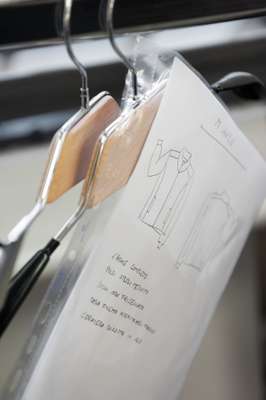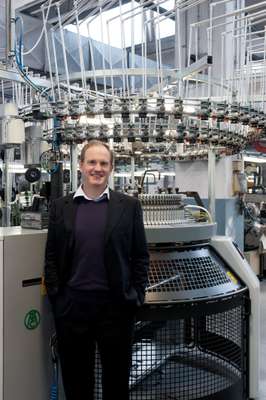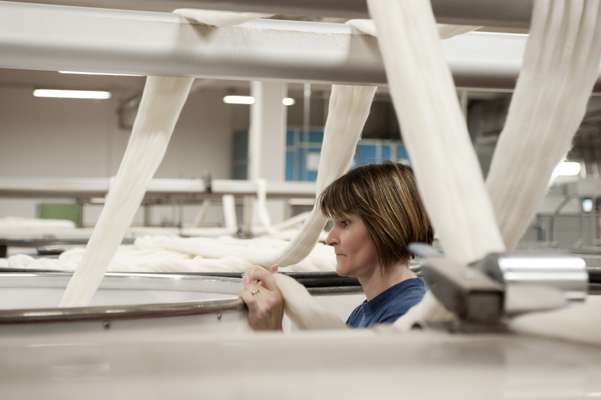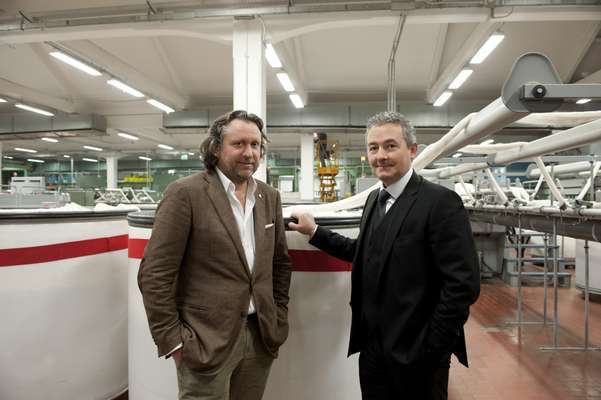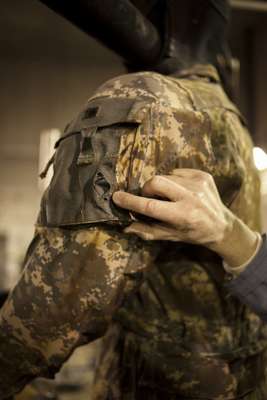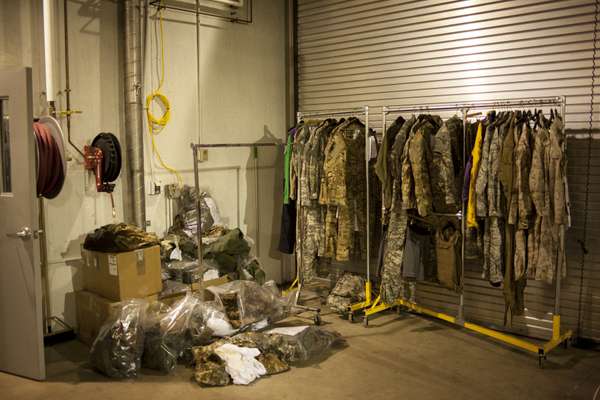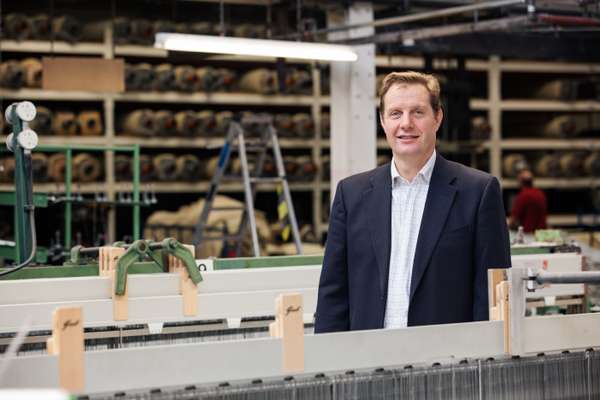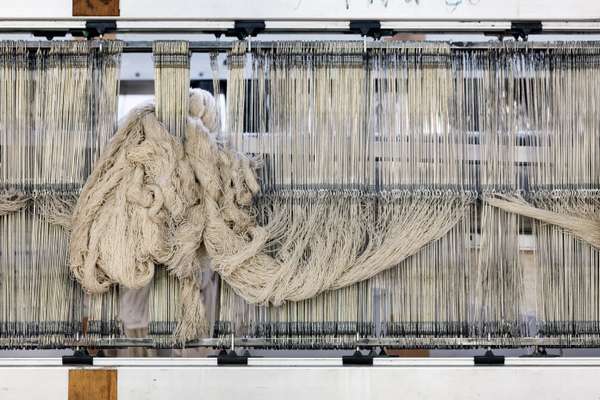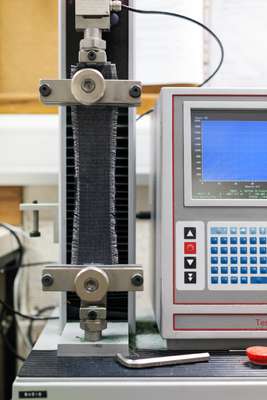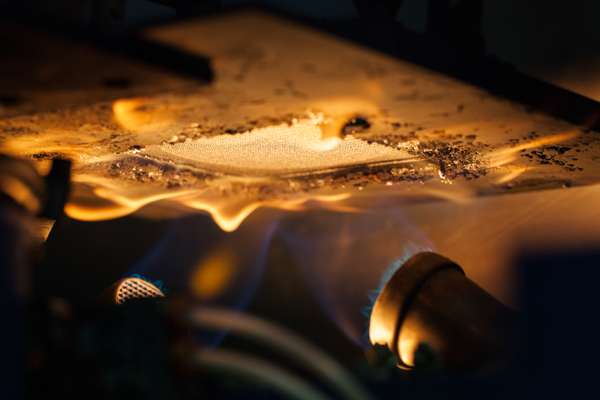 Monocle: What are the needs of soldiers, firefighters and police? What materials do they frequently wear as undergarments?
Dr Gang Sun: The basic requirement is comfort. All the natural fibers, like cotton and wool, are the most comfortable. When cotton gets wet, it gives an uncomfortable cold feeling but wool is different. That's the reason it's used in socks for hiking and for the military, it's dry so it's way better than other fibers.
M: Are there any drawbacks to wool for the military?
GS: Wool is not popular in protective clothing materials. In the medical field, uniforms for doctors and nurses, as well as sheets, are mostly made of cotton. Wool has some limitations, one is laundry: it can't be washed and dried like cotton.
M: Where is your research heading?
GS: There are two directions research is taking: one is making materials that are more resistant to biological, fire, chemical and environmental concerns. That's called protective performance. There's a project on farm workers in California, after a few died with heat exhaustion. The main issue was the temperature is too high. But they have to work, because that's the time of harvest. We recommended natural fibers, but for them the most important issue was cost.
The second direction is sustainability. Synthetic fibers are petroleum-based, so now people want to use natural fibers to produce the raw materials. Plant-based chemistry can replace petroleum-based fibers and if we can make the switch, these materials will become renewable and sustainable.
---
03
the textile pioneer
Armadillo Merino
Biella, Italy
Andy Caughey spent a career in the wool industry before realising the enormous benefits finely knitted merino wool could present to what he calls "professional risk-takers" – everyone from military personnel to riot police and prison guards. "I often call synthetics one-hit wonders," he says, as he drives through the foothills of the Italian Alps to the historic factory where the fabrics for his brand, Derbyshire-based Armadillo Merino, are being made. "They generally have one attribute that is very unique. But if you look at merino it's the sum of the parts. We need to go back and understand the merits of wool."
Armadillo's concept is simple. It is a set of base-layer garments designed to be worn under body armour or uniforms – suitable in a variety of climates. "Even on the hottest day it's the coolest fibre to wear," says Caughey. "Wool manages moisture, it's open and porous and it doesn't stick to the skin. Think of Bedouins in the desert. They're wearing wool to keep cool."
At the factory where Armadillo Merino's fabrics are spun and knitted, monocle meets Caughey's supplier. Reda has been making wool fabric here since 1865 for clients now ranging from Canali to Paul Smith. It's clear the owners are wool fans too. "I recently wore merino under my wetsuit to scuba dive," says Francesco Botto Poala, the company's general director. "We wash, comb, spin, weave and finish all our fabrics here in the Biella region."
Caughey's challenge is to convince institutions with shrinking budgets to invest in his refined product. So far, he is trialling his long johns and long-sleeved vests with everyone from the US Air Force to the Swiss mountain police. One of his first orders came from the Italian navy special forces. He has just received an order from the Polish Prison Service, for summer use, and is about to take a trip to the US to meet Heidi Shyu, the all-important assistant secretary of the Army, acquisition, logistics and technology.
Armadillo Merino's real concern is safety. Caughey came up with the concept when he was living in the US during the Iraq War and saw soldiers come back from war with burns from ied explosions. "I thought, there's got to be correlation between the reduction of injuries and using the properties of merino wool," he says. "It seems so obvious but it's actually creating a product that's appropriate for those soldiers to wear."
What is your standard-issue base layer made from?
Ministry of Defence, Norway: "Feltuniform" made in a Gore-Tex material.
---
US Army: Normal: moisture-wicking polyester T-shirt. Combat (mainly crewmen and aviators): fire-resistant polyester, Nomex and Spandex mix, or wool fire-resistant rayon mix.
---
Ministry of Defence, Netherlands: Moisture-wicking knit made from polyester microfibres.
---
New Zealand Defence Force: If the question relates to thermal underwear, merino wool is used.
04
the army lab
NSRDEC
Natick, USA
Half an hour's drive from Lexington, Massachusetts, where the first armed militia was formed during the early days of the Revolutionary War, hundreds of scientists, engineers, equipment designers and soldiers test and develop new military kit – from uniforms and helmets to tents and parachutes. This grey complex is home to the US Army Natick Soldier Research, Development and Engineering Center (NSRDEC). Inside, Natick's High Performance Fiber Facility is forging ahead with innovative research in synthetic materials, but another team is also looking in a different direction by exploring a fibre more commonly associated with knitted pullovers: wool.
Ever since ieds became ubiquitous in Iraq and Afghanistan, the Pentagon has allocated more resources to wool research. "The holy grail has always been coming up with a multi-functional fabric that also provides flame protection," says textile technologist Carole Winterhalter, who explains that up until the early 2000s, the standard uniform's outer layer was made primarily from a flammable nylon-cotton blend. In a fire, balls of nylon bead up and fall off, risking melting onto the skin.
Today, a mix of flame-resistant rayon, nylon and aramids is worn by all troops on the front lines. But research has shown that wool can be a cheaper, more durable and comfortable alternative. Over the past decade, NSRDEC has worked with the American Sheep Industry Association (ASI), which produces more than 14 million kilograms of wool a year. "The US military is the largest consumer of domestic wool," says Rita Samuelson, its international wool/pelt marketing director. "It gives growers a sense of pride to provide a service to help protect our war fighters." The Pentagon buys 20 per cent of US wool production each year.
A prototype uniform made of 50 per cent wool and aramid fibres was born out of a collaboration between NSRDEC, the ASI and private companies. It's still in development, but the blend tests very well, says Winterhalter, who is also working on undergarments made of pure wool. NSRDEC has invested in making wool more feasible for the US Army. In 2010, it spent $750,000 (€585,000) on a contract with an ASI subsidiary to bring "superwash" technology to the US, making pure wool much easier to clean.
One of the biggest debates concerns the Berry Amendment, which requires the Pentagon to buy US-made materials. Some experts have questioned the US wool industry's capacity to provide fine-wool breeds on this scale. But Winterhalter cites Berry as an incentive. The current fire-resistant combat uniform still has fibres from Europe but if NSRDEC's wool blends are adopted, future products could be entirely US-made.
"It's exciting that the US military is paying close attention to nature's miracle fibre," says ASI consultant Mitch Driggers. "The ongoing research could lead to increased demand for American wool – a positive outcome for our sheep industry." NSRDEC estimates that if the new combat uniform and undergarments are adopted, the US military's consumption of wool could increase by over 450,000kg a year.
"I can't really think of any condition wool shouldn't be used in," says Winterhalter, as she feels the fabrics between her thumb and index finger. "It's in socks, it's in hats, we're going to be doing some glove fabrics as well, so it could really go from head to toe."
---
06
the medical view
Dr Lynn Welling
St Louis, USA
St Louis Veterans Affairs Medical Center chief of staff Dr Lynn Welling recently retired from the US Navy after 34 years. He flew A7s before training as a military physician, and became part of a movement to ban synthetics in theatre after deployment as a surgeon to Iraq in 2006 with the Marine Logistic Group.
Monocle: Why were soldiers wearing synthetic base layers in Iraq?
Welling: That was back when companies like Under Armour were really starting to take off. When you'd go the gym, instead of being in a dripping pool of sweat in your cotton undershirt it kept you cool and fairly dry. It was just perfect for civilian situations and some companies astutely determined this would be great for the military. In Iraq we had guys in the desert where temperatures were reaching 130 degrees [54c] in the shade. So a lot of the guys started buying these types of polypropylene garments and they were starting to show up on the forward lines.
M: When did it first occur to you they might be hazardous?
W: We were never allowed to wear [synthetics] when I was flying because if they burned they would melt to your skin. So one of the corporals and I took one of my T-shirts, we cut it up and went out to the burn pit and started lighting it with a cigarette lighter. It melted and dripped into this hard shell on whatever it touched. I realised at that point that this is just bad news.
M: Did you see any burns in Iraq that were associated with polypropylene wicking?
W: Yes. We'd have soldiers come in from a vehicle that had been blown up. As they got close you could see where the polypropylene had fused to the skin.
M: Should all synthetics be banned in combat situations?
W: I don't know the answer to that. Again, there are newer synthetics that I believe have been tested to be safe.