Americas / Global
Americas
Briefing
Why Argentina's president leaves the Boeing at home, why Chile is feeling British and why Brazilian admen are feeling relieved.
Charge of the cab brigade
USA
An all-electric taxi fleet for New York could reduce carbon emissions by 90,000 tonnes a year, the city's Taxi and Limousine Commission claims. As part of his goal to make New York a sustainable city, Mayor Bloomberg wants at least one-third of taxis to be electric by 2020.
---
Me and my motorcade no.39
Last Tango in Buenos Aires
Argentina
[CRISTINA FERNÁNDEZ DE KIRCHNER]
Tango 01 is a perfectly decent Boeing 757; a little old but not too shabby for a Latin American president who likes to travel in style. But Cristina Fernández de Kirchner, Argentina's head of state, often decides to leave it at home. The reason: Argentina's 2001 economic crash. Hedge funds – or "vulture funds" as Kirchner calls them – have taken to targeting Argentinian assets as recompense for money they say is owed from debt bonds issued just before Argentina's default. The ara Libertad, a naval ship, was impounded in Ghana for two months last year at the request of several fund owners. After a drawn-out tussle, the vessel returned home in December.
Wary of a repeat of the Ghana incident, when Kirchner embarked on a tour of Cuba, the uae, Indonesia and Vietnam earlier this year she left Tango 01 in Buenos Aires, instead renting a Bombardier Global Express at a cost of over €1m. As if that wasn't bad enough, the owner of the jet was British company Chapman Freeborn.
When not dodging international financial organisations, Kirchner gets around in saloon cars from Audi and Volkswagen respectively – bespoke and armour plated – going for European models instead of the US-built Cadillacs favoured by her political mentor Juan Domingo Perón. And no Latin American leader's fleet is complete without a handful of helicopters; Kirchner has three Sikorsky "air taxis" at her disposal.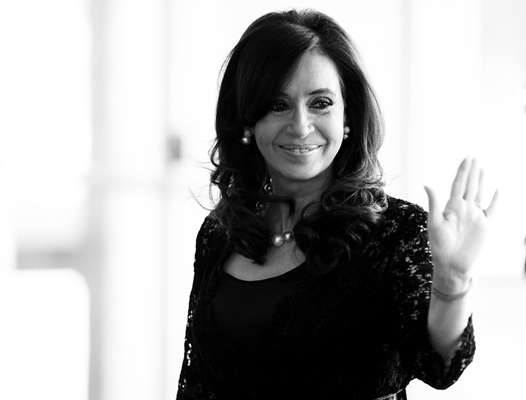 Fokker F28 (Tango 02 & 03)
These planes are hardly ever used by the president – the press has suggested they've been used to give lifts to workers from the state-run Canal 7 TV channel.
Boeing 757 (Tango 01)
The president's main aircraft was purchased in the 1990s, during the Carlos Menem administration.
Sikorsky S70
Many of the parts for this helicopter are controlled by the US Department of Defense, which can mean delays when maintenance work needs to be done.
Sikorsky 76B
The American-built four-bladed helicopters are used to make short journeys around the capital and avoid road congestion.
Audi A8 L
This top-end model has replaced the Audi C6 as the presidential vehicle of choice.
Volkswagen Passat CC
Made its presidential debut in 2011 and has since picked up numerous speeding tickets.
---
Critical Mass.
USA
[POLITICS]
For the best part of three decades, Massachusetts has been represented by two liberal senators with national – not to mention international – clout.
However, after the death of Edward Kennedy in 2009 and the resignation this year of John Kerry following his promotion to secretary of state, Massachusetts looks like it's about to lose its political pizzazz. A flood of mostly unknowns jumped at the rare chance to fill Kerry's seat this month and with seniority key to Senate power, the winner will have a mighty hill to climb.
Bay State voters will be hoping that Elizabeth Warren (pictured), the fiery consumer-rights champion beloved by the left who was elected last November, may be able to engender some of the influence that Kennedy and Kerry so skillfully and authoritatively wielded.
---
Public endorsement
Brazil
[OUTDOOR ADVERTISING]
São Paulo introduced the "Cidade Limpa" (Clean City) law in 2007, which saw adverts banned from billboards, buses and taxis. However, adverts were still supposed to be allowed on city-owned facilities such as bus stops – but it has taken until now for city officials to establish which companies will be allowed to sell the space. The first adverts are due to appear on 1,000 new clocks and 6,500 bus stops by 2015.
---
Culture shift
Chile
[SOCIETY]
Chileans call themselves the Brits of Latin America. The metaphor goes beyond the country's famous efficiency: Chile is following the UK's transformation into a multicultural society. Chile's immigrant population has swollen by 84 per cent over the past decade, according to its just-released census. And it's not all South Americans: the Caribbean population is surging and China, the US and Germany have provided thousands of new residents. Middle Eastern communities have welcomed new Israelis and Palestinians. Permanent visas have also gone to one person each from Fiji, Mongolia and Benin.