Asia / Global
Asia
Briefing
Japan's dapper finance minister is style leader this issue. Plus elections in Cambodia and cruising around Asia.
Harbour: faster, stronger
Vietnam
The Hai Phong gateway port project near Hanoi, the first Public-Private Partnership between Vietnam and Japan, is scheduled to be completed by 2016. The port will cost 25,000bn Vietnamese dong (€900m), a figure that buys unloading facilities capable of handling 100,000-tonne ships.
---
Style leader no.45
The Teflon don-san
Taro Aso
[JAPAN]
Vogue Japan is rarely moved to comment on the fashion choices of the country's leaders but when Taro Aso, the Japanese finance minister, set off for the Moscow g20 meeting in an eye-catching ensemble best described as gangster chic, even Vogue editor Mayumi Nakamura wrote that his get-up was "super cool".
The teeth, tan and demeanour may be those of an easy-listening crooner but Aso, 72, is the scion of an aristocratic Kyushu family and a political blue-blood who was prime minister from 2008 to 2009. His current role in the government's free-wheeling economic policy appears to be about keeping cautious finance officials on board – but as the overpriced yen falls and poll ratings go sky-high, few demur.
The upbeat coverage of Aso's attire is new for a politician with a long list of gaffes to his name. Just as the Liberal Democratic Party basked in December's general election landslide, he suggested old people should "hurry up and die" so as not to burden the economy.
Aso, though, exudes the Teflon-coated confidence of wealth. On the day Twitter went into overdrive on his look, details of the Japanese cabinet members' financial assets were released; Aso topped the list with ¥471m (€3.64m). "I think [this is mostly] inherited from my parents," he said. "I'd like to thank my ancestors."
Let's walk and talk:
While bloggers discussed the merits and possible provenance of the hat ad nauseam, Vogue editor Mayumi Nakamura knew who made it: "Borsalino!" The football player Kazuyoshi "King Kazu" Miura, the J-League's self-styled fashion leader, also saluted Aso's flair. "It looks like he knows how to wear a hat," he said. Before long, a Godfather-style reworking of Aso's image was turned into a T-shirt.

Aso has been using the same tailor since he was a student at the posh Gakushuin University. Seiichi Moriwaki, 80, works out of a shop in Aoyama where he has made dozens of coats and suits for Aso. The Japanese term for a suit is a sebiro (derived from London's Savile Row), which is appropriate for a man who studied at the London School of Economics. "He is very particular about the silhouette," says Morikwaki. "It has to be British-style."

Moriwaki reveals that the secret of the dapper Aso's perfectly hanging trousers lies in the small lead weights that line the hems.
---
Type: Parliamentary
Date: 28 July
Candidates: Barring the miraculous or inexplicable, prime minister Hun Sen will extend his near-three decades in power. The new Cambodia National Rescue Party is the main opposition but its leader, Sam Rainsy, is in exile and the government shows no enthusiasm for his return.
Issues: The fairness of the electoral process is a concern. Land reform, poor infrastructure and border demarcation with Vietnam are also persistent niggles.
Monocle comment: Hun Sen clearly wants to be seen as a great statesman. Preventing opponents from competing is not a dignified look.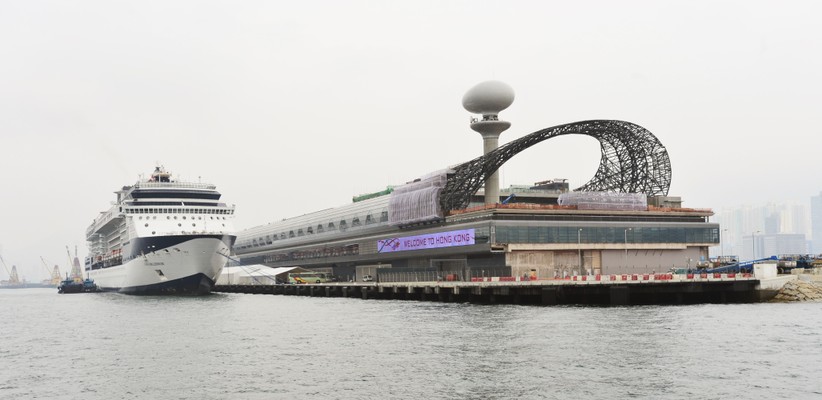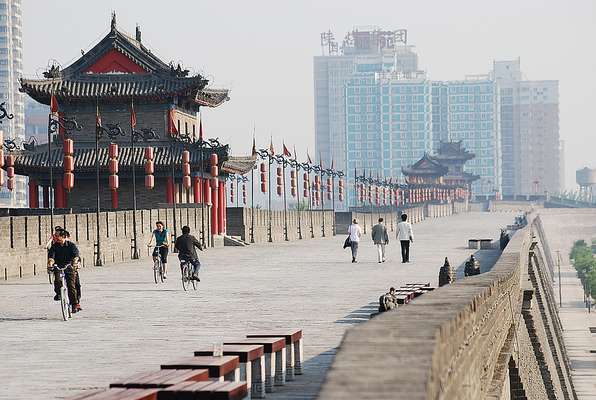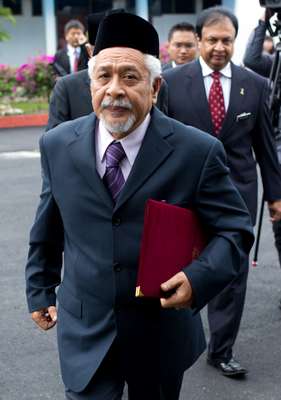 Cruise control
Asia
[SHIPPING]
Undeterred by recent cruise disasters in the West, Asia is embarking on a holidays-afloat boom. Five terminals have opened in China in the last decade, while Singapore got one of its own last year. This June, Hong Kong's new terminal (pictured) will open and the world's leading cruise liners and newer local players will be waiting in line.
China's soaring middle class encourages optimism: tens of millions of people have the disposable income to spend on a holiday. Carnival, the world's largest cruise ship operator, expects its annual Chinese numbers to grow from 1.7m in 2011 to as high as 10 million by the end of this decade.
Royal Caribbean Cruises is similarly bullish. "Our guest volume [in China] has doubled year by year over the past four years," says Liu Zinan, regional vice president.
---
Tourists often overlook the Kerala region because of its poor transport links. The state government plans to overcome this without spending on new airports: it's investing €1.7m in India's first amphibious plane service to operate on the region's vast network of waterways.
---
Old skool to new school
Yangon
[DEMOCRACY]
Amid the rapid changes transforming Burma, it makes perfect sense that a group of underground hip-hop dissidents is turning itself into a management consultancy for politicians.
On the third floor of a dingy building in downtown Yangon, Min Yan Naing shows off the new logo of his Generation Wave Institute, a swish blue-and-white affair designed to look good on business cards. It's a far cry from the red fist they used to graffiti on walls during the darkest days of the military regime when they were simply "Generation Wave".
Formed after the brutal 2007 crackdown on protesters, their tactic of "guerrilla non-violence" included leaving their angry hip-hop protest record, The Black Album, at tea shops and circulating copies of the 2008 film Rambo, banned for depicting Burmese soldiers as sadistic murderers and rapists. Thirty members were imprisoned and dozens fled to Thailand.
With democratic reform and a prisoner amnesty last year, they now have a new mission. Now the talk revolves around personnel management and budget transparency. "When the struggle was underground there was always fear but in some ways things were simpler – all we had to do was oppose the regime," says Min Yan Naing, who is director of the institute. "People were very passionate but they did not know how to think professionally."
Years of repression and a dilapidated education system has left Burma without the people to run for parliament, but Aung San Suu Kyi's National League for Democracy must find 1,300 candidates to stand in the 2015 elections.
Having already trained young members in human rights and advocacy, the Generation Wave Institute is starting courses for candidates. "If the nld are not effective in office, the military will return to power after five years because they have experience of government," says Min Yan Naing. "Voters want competence."
---
Lahore and order
Pakistan
[POLICING]
Only 14 per cent of Pakistan's most violent crimes result in convictions. In many of those cases police are unable to process forensic evidence but reformers hope the new Punjab Forensic Science Agency could change that. "Our police, our prosecutors, our judiciary were not aware of forensics and its acceptability in court," says agency head Muhammad Amir Jan.
In a €19.2m facility in Lahore, hundreds of US-trained experts analyse dna, fingerprints and bullet casings. Police must still be trained to preserve crime scenes but the facility is already having an impact: it now processes 3,000 cases a month, including high-profile political murders.
---
BRN notice
Thailand
[PEACE TALKS]
The Thai government is to hold Malaysia-sponsored peace talks with the Barisan Revolusi Nasional (BRN), the Malay Muslim insurgents fighting for independence in the country's south. The conflict with the mostly Buddhist Thai state has claimed almost 5,400 lives since 2004 but the political will to end it is in doubt.
"Senior figures privately acknowledge the need for a political solution. Getting them to speak out consistently is another story," says Professor Duncan McCargo of Leeds University, an expert on the insurgency.
It's also unclear how much control the BRN and negotiator Hassan Taib (pictured) have over insurgents in the southernmost provinces: ceasefire appeals have been ineffective. Above all, there is no sign that the Thai government will grant autonomy to the region. "A solution that accommodates the desire of Malay Muslims for greater political space is essential," says Professor McCargo.
---
Han-ed over
Xi'an
[DEVELOPMENT]
China's methods for modernising Beijing have been harsh: razing old neighbourhoods to make way for the new. Xi'an, the site of the ancient Han dynasty's capital, Chang'an, is adopting a similar approach but plans to restore relics. While conservationists may be happy, residents are unlikely to be so pleased. Around 100,000 people may be forced to move to make way for a sprawling historical park. China is still struggling to get the balance right between preservation and progress.