Culture / Global
Culture
Briefing
This month's collection of music, books and film and our culture editor's thoughts on the future of the bricks and mortar art gallery.
All is fair in the art world
There's much to applaud in the liberation of art from the galleries in the past 20 years but the downside is that permanent space for new work is becoming a rare luxury.
Robert Bound
Et voila, I'm fresh off the bird from Paris Photo Los Angeles and pretending to tidy my desk before I head to Frieze New York.
These two art fairs are the American offspring of European parents and, just like where they're at, they exhibit traits you'd expect of our cross-Pond pals: size, confidence, cash.
One prominent LA art dealer told me that a lot of galleries now sell the majority of their work at art fairs and wondered if we should all be worried about what happens to the physical galleries themselves. He shot me a number that might be as high a percentage as 70 – OOF! – of galleries' stuff being sold in what amount to the art world's equivalent of pop-up shops.
So whither bricks and mortar? And what about the art itself? Art fairs do have strong curated sections and some galleries take the commercial risk of showing just one artist in their booth at fairs but a lot of the stuff for sale is still chosen to be attractive to buyers looking to fill a gap over the fireplace as much as a hole in their collection. Nothing wrong with that, right? Well...
Commercial galleries are increasingly finding themselves in the strange position of being rather uncommercial within their own four walls. Shows are more conceptual to the point where performance art is making a bit of a comeback at spaces that were previously at the vanguard of squeezing the pips out of the Young British Artists of the 1990s. These latter works still do well at fairs, of course.
As more and more art – and expensive, blue-chip art, at that – is bought on the strength of checking out a jpeg on a smartphone rather than actually visiting the fair (let alone the poor old gallery itself), the power of the temporary is becoming overwhelming. And Paris Photo's LA hotspot and Frieze New York seal the deal on the idea of a super-luxe pop-up shop, too: one is in a tent and one is on the lot of Paramount Pictures, the ultimate marriage of real and fake, the ultimate land of make-believe. But perhaps you know as well as I do that such an arrangement suits the art world right down to the ground... hang on. Is it the ground? Or have they just painted it to look like the ground? 
---
On record
Sounds from around the world
What's life without a beach? This might have been the question vexing São Paulo's electro-pop princesses CSS and what persuaded them to record their fourth album, PLANTA, in the mighty sand-fringed urban sprawl of Los Angeles. There's not much surf in these synth-drenched love songs to partying, city-rocking and – sometimes – love; in fact, it's LA's Echo Park that influences this exuberant mash-up of dance, electro, pop, dancehall and fleet-footed flamenco. It's tough to really dance on the beach, anyway.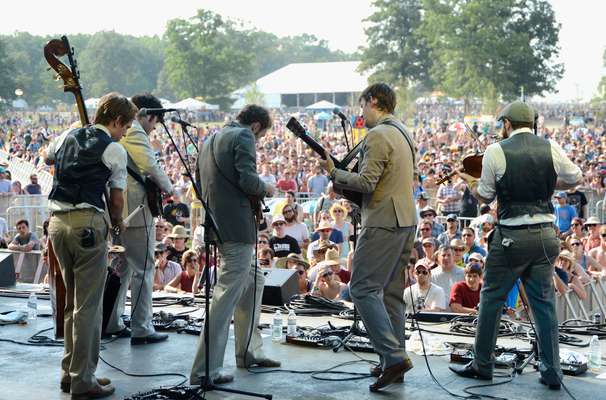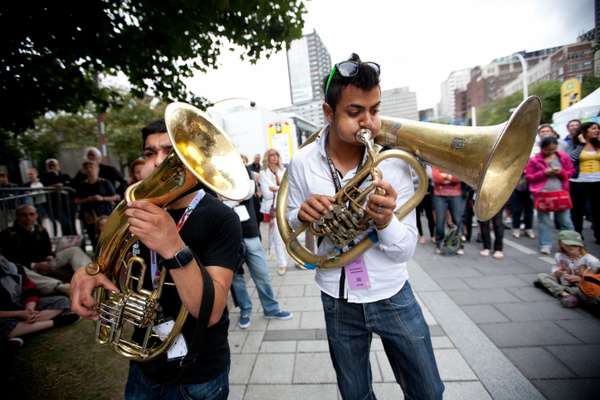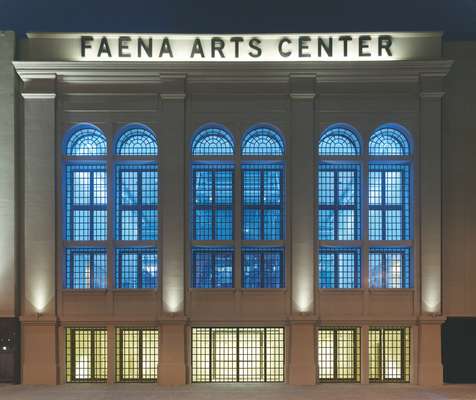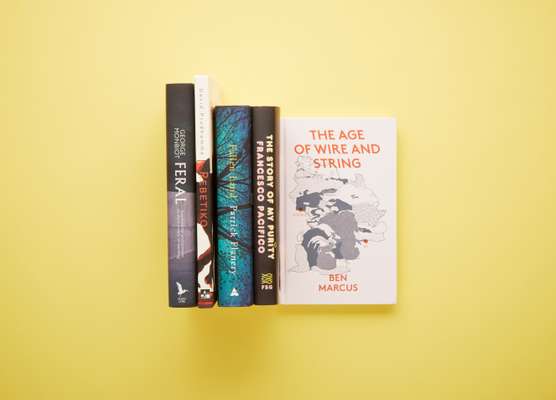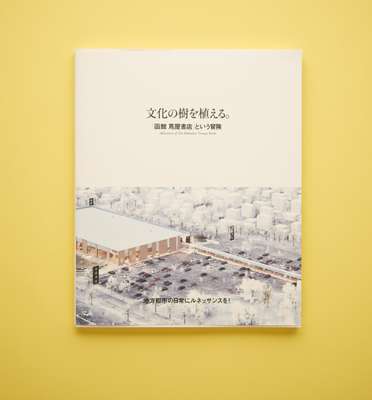 Great bands get great through songcraft, stagecraft and finding their signature sound. Anglo-Spanish dance-pop shimmyers CRYSTAL FIGHTERS, with their Basque strumming, Iberian attitude and east London street cred (although, frankly, it's now more Notting Hill than Lock, Stock) have sure caught their own noise – the dishevelled, irresistible festival anthem. CAVE RAVE is the sound of a billion wristbands being joyfully clipped into place in a universe of sunny Saturdays.
If you were from Alaska you'd name yourself after somewhere warm, too – so don't be put off by the tricksily-monikered PORTUGAL THE MAN and, even better, embrace the warmth and effortless, ether-plucked songwriting on new record EVIL FRIENDS, a collection of psych-pop, major-chord piano-rock electro-flecked perfection that should have these prolific, polar bear-fearing chaps installed in the pantheon of alt-rock greats. What joyful stuff it is, aided and abetted by producer Danger Mouse, bringing out the hidden brilliance of a band with beating hearts and hearty beats.
Plastic Soldiers

Hip Hop Kids

Modern Jesus

FURTHER LISTENING: June LPs LUKE HOWARD TRIO A Dove, A Lion, A Coast, A Pirate Spare, piano-led jazz from Melbourne, cut at Oslo's Rainbow Studios.
PHOSPHORESCENT Muchacho Matchless songwriting in which Alabama swamp-rock meets Brooklyn electro. 
---
Adventure of the Hakodate
Tsutaya Books
By Neko Publishing Co
Since the opening of Tsutaya's Culture Convenience Club's flagship bookstore in Daikanyama (featured in issue 50) in December 2011, the company has been busy expanding its retail network across the country. This beautifully bound volume is a detailed feature on Tsutaya's latest venture: the new Tsutaya Books premises in Hakodate, Hokkaido due to open later this year. The book presents the six top design proposals for the site, including the winning project by Tokyo-based design studio Azusa Sekkei.
The winner
Azusa Sekkei Co. Ltd
Keita Tamura's model was the final pick for the roadside complex. The design seamlessly blends opposing elements such as the terrace, which is decorated with bookshelves, and the outdoor pool that continues inside the building.
Shigeru Ban
The bookshelf takes centre stage in the striking concept by architect Shigeru Ban with walls replaced by wooden bookshelves to form the structure of the building.
Coelacanth and Associates Tokyo (CAt)
The team at CAt proposed a long horizontal structure featuring a 200 metre glass wall offering commanding views, of course. The sectional interior is topped by a glass roof giving an airy yet solid feel.
---
Culture cuts
Spin the globe and stick a cultural pin in it
ART: Faena Arts
As part of the ever-expanding Faena Arts District in Buenos Aires' Puerto Madero Waterfront development (that includes a new multi-use project by Foster + Partners), hotelier and entrepreneur Alan Faena will host an exhibition by a Russian art collective on the eve of ArtBA at the end of May, one of Latin America's largest and most influential art fairs. Curated by Sonia Beece, the "AES+F: Liminal Space Trilogy" will include new works by artists Tatiana Arzamasova, Lev Evzovich, Evgeny Svyatsky and Vladimir Fridkes. Local artist Eduardo Navarro will also pull up in his social enterprise installation, a truck that provides legal services and food to people with limited resources across Argentina and neighbouring Paraguay and Uruguay. Miami Beach will see the launch of the Faena District, a new cultural development with projects from Foster + Partners and Rem Koolhaas, in 2014. It will be Faena's first international move outside his native Argentina.
MUSIC: Montréal Jazz Festival
Despite its sub-zero winter temperatures Montréal has asserted itself as a hotbed for music worldwide, thanks in part to its Festival International de Jazz. It's the largest in the world, with 3,000 musicians from 30 countries and more than two million visitors each year. This year's edition features 10 days of celebration in line with the francophone metropolis' core values. It's eco-friendly; two thirds of the events are free and car traffic is blocked off downtown. Performers include none other than Aretha Franklin, saxophonist Wayne Shorter and trumpeter Wynton Marsalis.
Key performes:
Boz Scaggs
30 June, Théâtre Maisonneuve
Gregory Porter
1 July, Club Soda
Camera Obscura
3 July, Salle Wilfrid-Pelletier
Austra
3 July, Club Soda
28 June - 7 July
montrealjazzfest.com
FESTIVAL: Bonnaroo
Located about 70 miles from Nashville, deep in country-music territory, Bonnaroo festival is a four-day celebration of music, art and sunshine. Every year 80,000 campers gather in this 300-hectare Tennesse field for more than a hundred performances. Traditionally the festival features alternative music with a folk edge; with Paul McCartney, Mumford & Sons and Animal Collective gracing the stage this year there's something to please everyone. The Wu-Tang Clan and Nas will revive some hip hop memories while the XX, Cat Power and Solange present their newest stuff. The event also includes a film festival, dance and gardening workshops and an art exhibition. Make sure to sample some of the beer provided by the 20 carefully selected American breweries.
13-16 June, 2013
Bonnarroo.com
---
Commentary
Feral, Searching for Enchantment on the Frontiers of Rewilding
George Monbiot
With an often apocalyptic (if justified) view on the fate the planet, we may well be entering the era of green fatigue. There is nothing, however, tiring about George Monbiot's Feral, an exploration of ecological possibilities. Bringing bears and wolves back into the plains and forests of Europe or turning decades-old conservation policies on their heads, Monbiot's book is an uplifting, engaging adventure through the (sometimes imagined) wilderness.
Graphic novel
Rebetiko
David Prudhomme
Telling the smoky, underground tale of a scruffy Athenian music scene in 1936, Rebetiko brings the graphic novel genre into its own. David Prudhomme's plot centres on Stavros and the backstreet musicians he plays and (mainly) drinks with. Gritty night scenes abound but the band make some sojourns into the surrounding landscape adding to the novel's visual charm. Prudhomme manages to paint the picture of Greece's own jazz age flourishing despite a dictatorship with a unique wryness.
Fiction
Fallen Land
Patrick Flanery
The totemic power of the American Dream is something us Europeans can never truly understand; our dreams are more often of lost empires. But don't worry: that's all the US will have soon enough. Flanery's damning indictment of post-crash America is a multi-layered book that effortlessly switches genres, from literary fiction to thriller, mystery and back again. Complex and compelling, the US's psyche has a brutal spiral ahead; it made me glad we've already lost it all.
Fiction
The Story of My Purity
Francesco Pacifico
Mid-thirties ennui is something we are all down with, right? Good. Well dose up with a large portion of Catholicism like only the Italians can do, then maybe start lusting over your sister-in-law's magnificent breasts whilst drowning in the neurotic sea of your own sexless marriage. Pacifico turns his comic gaze from Rome to Paris in the first of his novels to be translated into English. Fantasy, happiness and loneliness are analysed in the journey towards middle-age. It seems getting older hurts – and is very funny.
Fiction
The Age of Wire and String
Ben Marcus
When this one-off work of near-genius hit high-minded bookshelves in 1995, it was a work of fiction that wore its postmodernism on its chaotic sleeve, mixing the novel of big ideas with future-worry and a post-apocalyptic handbook, a helping hand in a world of changed shapes and meanings. Till now no-one knew what this world looked like: Granta's beautifully bound reprint with Catrin Morgan's illustrations of the assorted, attractive weirdnesses. This will become a collectors' edition: love it.