Fare Game / Tokyo
Expo 64: Taxi!
Hail a cab from a Tokyo taxi firm whose white-gloved drivers are drilled everyday in what to say to customers, how to clean their cars and how to take real pride in their job.
At a bend in the Sumida River sits a nondescript building that plays a key role in keeping Tokyo mobile. It's well before the morning rush hour and the three-storey block, the largest of Japanese taxicab company Nihon Kotsu's seven depots, is already abuzz: cabbies dressed in identical black suits with grey ties clock in, take a breathalyser test, pick up their licences and stand in neat lines for their daily five-minute pep talk. Overhead on a sheet of paper is each driver's daily target: ¥52,000 (€400). Seven times throughout the day, the scene repeats itself until all 452 cars have left the garage. This routine plays out in a continuous loop 365 days a year, a testament to the taxi industry's role in keeping the city's day-to-day business going smoothly.
On any day of the year, Tokyo's taxi operators can tell you the numbers: how many trips they should be making, how many passengers driven, how much in fares collected. But they pay equal attention to getting the service right. The cars shine and the interiors are spotless and smoke-free. The seats have embroidered covers. Drivers wear white gloves and are deferential and polite. They even have hydraulic levers to open and close the back door for customers – please don't try and slam it shut. In many ways taxis are Tokyo's roaming brigade of soft-power ambassadors, reinforcing Japan's already stellar reputation for hospitality.
A century ago, the first taxis (six Ford Model T cars) appeared on the streets of Japan's capital. Today the city has 48,101 taxicabs, more than double the number in London, three times more than Paris, four times more than New York. Most are owned by 476 companies but the tally also includes more than 16,700 self-employed drivers. Every day, 730,000 people get around Tokyo by taxi, according to the Tokyo Taxi Association. That might sound like steady work but it pales in comparison to the 1980s. Back then, during the bubble economy, Japanese companies were splurging to entertain clients after hours and paying for employees to go home in taxis. Veteran cabbies still talk about the days when their services were in such demand that customers on the curb would flag down taxis by waving ¥10,000 bank notes.
These days, with economic stagnation the norm and businesses and households keeping a firm grip on their purse strings, it's a struggle for taxi companies. Taxi revenues in Japan have dropped 40 per cent since the peak in 1990, to ¥1.5tn (€12.1bn). Pay for drivers is down, too: the average in Tokyo has fallen by a third since the early 1990s, even as salaries in the city's other industries have edged up. In 2002, the government tried to jump-start the industry with deregulation. More competition would force taxicab operators to raise their standards and improve service or risk losing customers, the thinking went. It didn't turn out that way. As new taxi companies entered the fray, rates dropped and service suffered. In the end the experiment was short-lived. By 2009, the government had decided to put deregulation on hold. The experience convinced many in the industry that a free-for-all wasn't a good fit. "Deregulation led to an overabundance of taxi companies and in the end it didn't work as it was supposed to," says Toshihiro Akiyama, president of taxi operator Yamasan and a spokesman for the Tokyo Taxi Association.
In Tokyo's crowded market, Nihon Kotsu is the standout. With ¥41.7bn (€320m) in annual sales, 7,000 drivers and a fleet of 3,264 cars (including tie-ups with 20 other firms), it's also the biggest. It is led by Ichiro Kawanabe, the third generation in his family at the helm. Tall, dapper and outspoken, Kawanabe, 42, is the closest thing to a poster boy that the industry has. His inheritance from his father, Tatsuro, who in turn inherited the company from his father, Akizo, who started the business in 1928, has earned him the nickname the Taxi Prince.
Kawanabe took over in 2005 but he didn't wait around for his turn. After graduating from Keio University, one of Japan's top schools, he studied for an mba at Northwestern University's Kellogg School of Management and then signed on with global consultancy McKinsey in Tokyo. He had no intention of staying long. "I knew that one day I would run the family business," he says, in fluent English. "There was no pressure but I never seriously considered another career."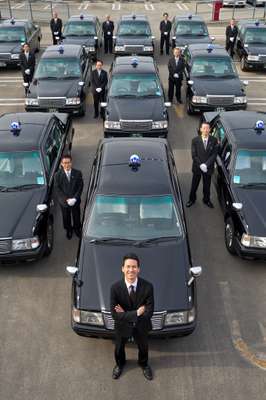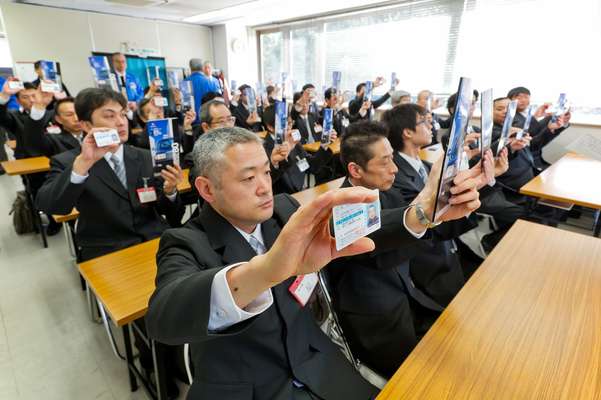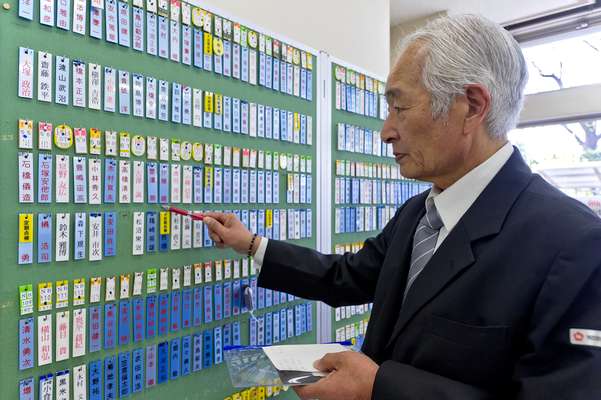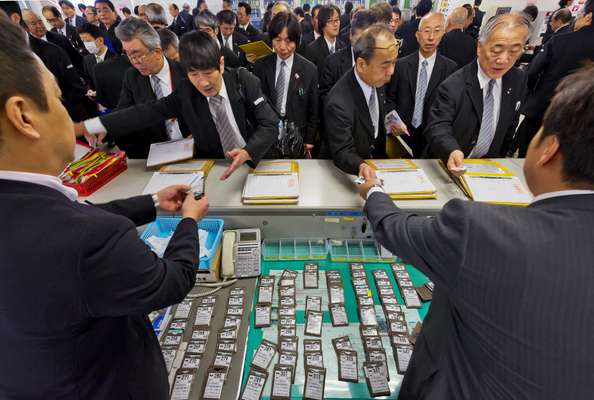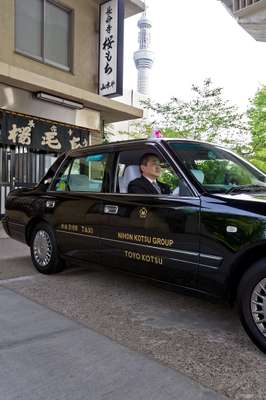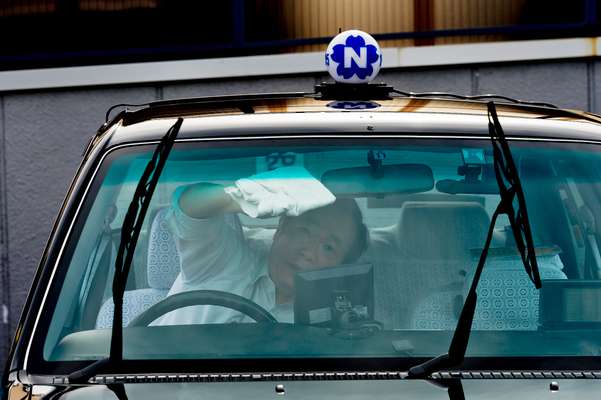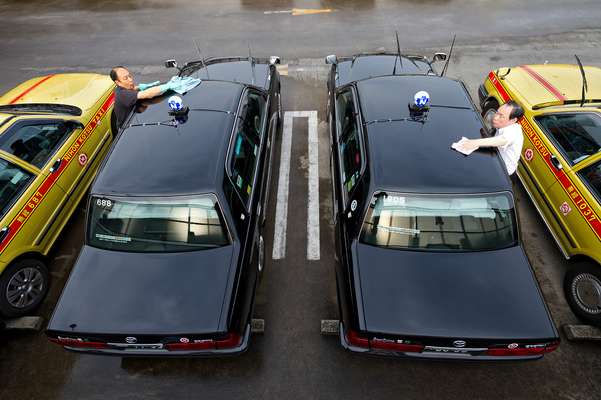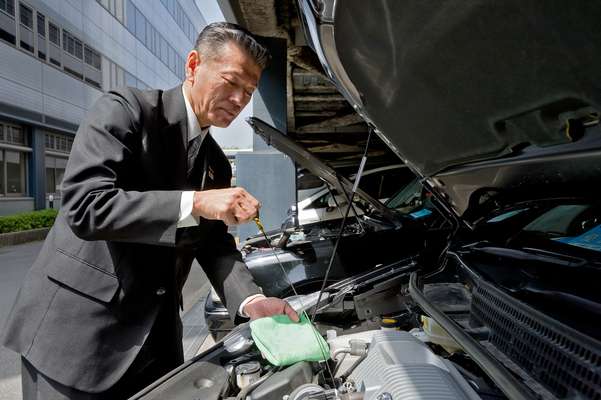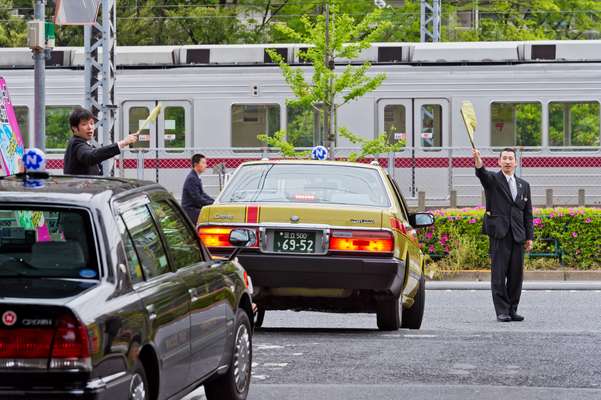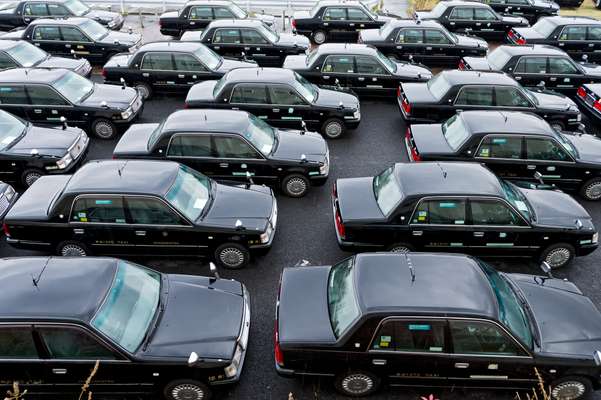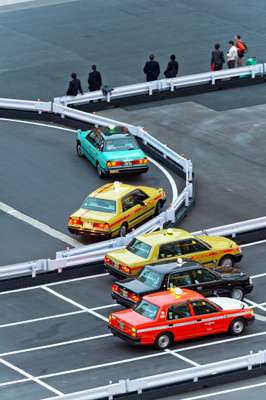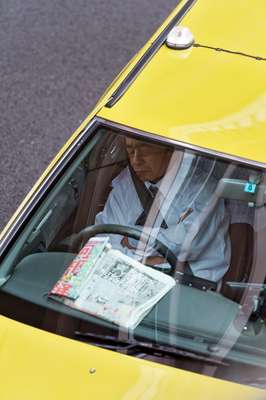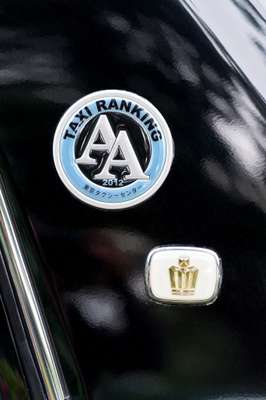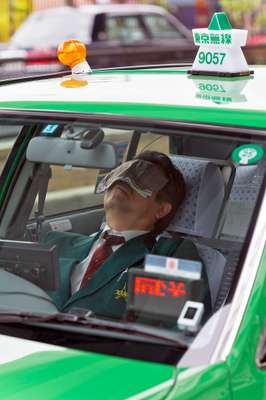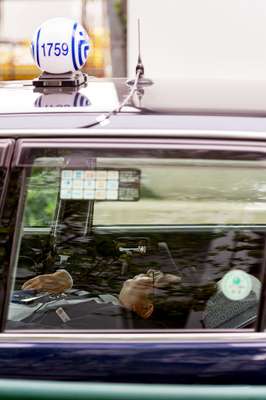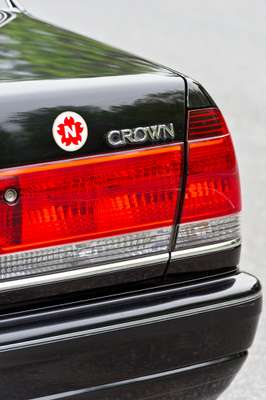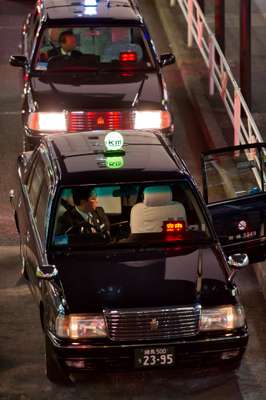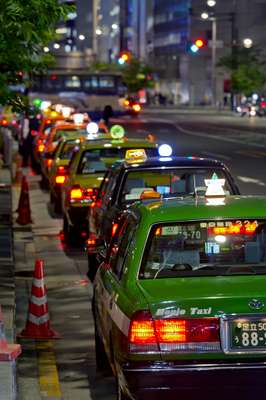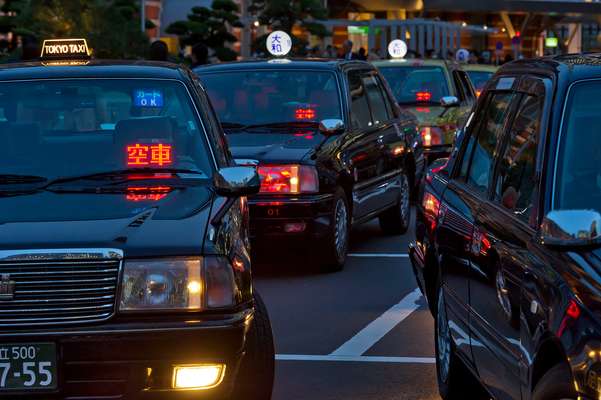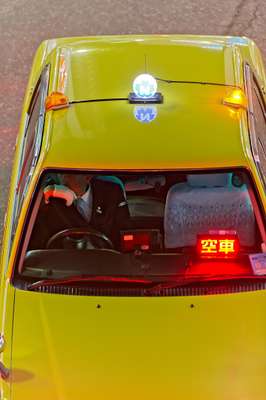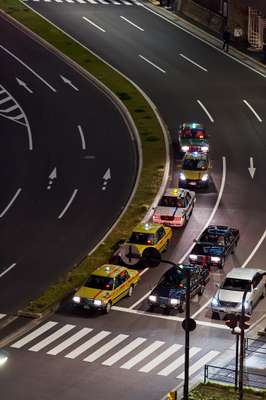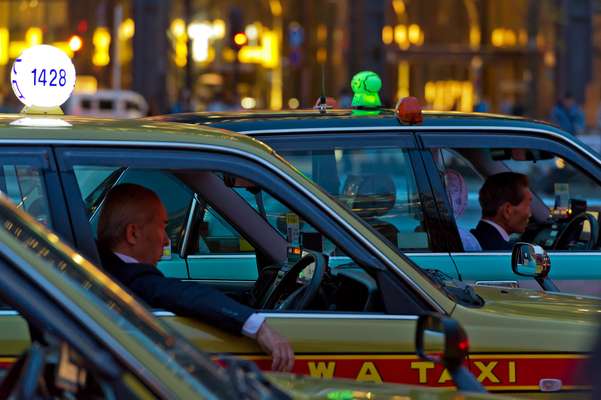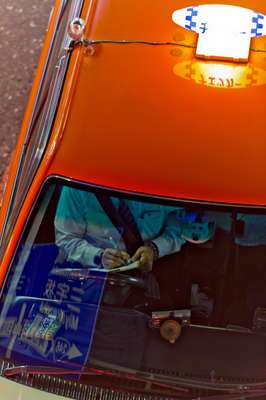 When Kawanabe joined Nihon Kotsu, in 2000, he was 29. His first order of business: get rid of ¥190bn (€1.5bn) in debt from investments gone bad in insurance companies, properties and hotels. It took him three years to turn things around. These days the company is outperforming the industry's razor-thin average profit margin of 3 per cent. "If you want to know about the future of this industry, look at what Kawanabe is doing," says Hideyuki Takemoto, editor-in-chief of Tokyo Kotsu Shimbun, the taxi industry's weekly newspaper.
For Kawanabe, the goal is to transform the industry and change its downtrodden image. "Once you create star players in the industry you can attract new talent," he says. In theory, that is. Taxi driving isn't a career many college graduates aspire to. The pay is low and the 21-hour work shifts (which includes a three-hour break) are brutal. For many drivers, getting behind the wheel of a taxi is a last resort, industry officials say. Over the past three decades, the average age for drivers has risen from 39 years to 58. Rookie drivers devote a month to studying for and taking the tests to get a licence and spend the first three years learning the best routes, but most quit before then.
But Nihon Kotsu has thrived by offering better service than almost anyone else. In training programmes and the employee manual, every driver learns the company's golden rule: the customer is god. Nothing is left to chance. Drivers are told how clean their cars should be (spotless), how to dress, what to say to customers, how deeply to bow and even which hand to use when handing over a receipt (right hand, with a half-turn to face the customer). Before a shift, drivers recite in unison everything they will say to a customer during a pickup.
Every new employee starts off with training from Yasuhiro Ohashi. On the morning Monocle visits, Ohashi runs through a roll call for 27 men reporting to work for their second day. When called by name, they shout "Yes!" A half-hearted response from one man invites a blistering attack from Ohashi. "I've done this tens of thousands of times and I can tell when someone is going through the motions!" he yells. "Again!" Later, they recite Nihon Kotsu's mission statement and Excellent Company Credo. Outside the room, Ohashi says, "Nobody likes being a taxi driver. I'm trying to get them enthusiastic about it."
Kawanabe has his own spiel for employees. During a midmorning session with 40 drivers, he tells a story about a driver whose sloppy appearance and lackadaisical service led to the man's demotion on the spot. On a whiteboard Kawanabe writes the kanji character for hokori, or pride. "I want you all to promise me that you'll take pride in this job," he says. "If you do, customers will want to ride with you and you will perform better. And you will be happier." Nihon Kotsu assigns two drivers to a car, typically a boxy Toyota Crown or Nissan Cedric sedan because those are the carmakers' taxicab models.
Once the drivers head out for the day they're on their own. They have to pace themselves and learn how to "read the flow", as veterans like to say. For the early shifts, there's a logic to the morning: rush hour, hospitals and hotels next, then a surge around lunchtime. Things slow by mid-afternoon and the drivers head back to the taxi depot for a nap in the tatami room or lounge in their cars in the free parking spaces on the waterfront. At 17.00 the evening rush begins and it's steady well past midnight (when the trains stop running and the bars empty out), until finally the 21-hour marathon shift ends. What drivers collect in fares during a shift varies. On average it's ¥45,000 (€350) but on a good day (when it rains or when office workers stay out late for their end-of-year parties in December) the total can top ¥80,000 (€630). It's important to note that tipping is not part of the culture.
Four years ago, after suspending deregulation, the government recommended that taxi operators trim their fleets by around 20 per cent. Despite that, consumers in Tokyo are spoilt for choice. People tend to go with any taxi that stops to pick them up, says Ryuichi Kawasaki, an official at Hinomaru Taxi, in Tokyo. "It's almost impossible to rely on the strength of your brand to differentiate yourself in this sector," he says.
Kawanabe disagrees. The problem isn't that there are too many taxis, he says. It's that there are too few that you can turn to for consistently good service. He saw this firsthand when, in late 2007, he worked for a month as a driver on the 08.00 to 04.00 shift. The stint, chronicled in his book, Takushii Ouji Tokyo Wo Yuku (The Taxi Prince Takes On Tokyo), helped him explore where the company had room for improvement.
To prove that better service can make a difference, he has staked his company's future on kuro takushii, or black taxis. Starting with two cars in 2001, Nihon Kotsu's black sedans (plus a handful of gas-electric hybrid sedans and wagons) now account for nearly half the fleet. The drivers look like chauffeurs and act like them, too – hopping out to hold the door when dispatched for a pickup. Year-round testing by an anonymous team of monitors keeps drivers on their toes.
The company advertises its kuro takushii as business-class transport but rates start at the same ¥710 (€5.50) as any other Nihon Kotsu taxi and most others in town. The company's best drivers are assigned to small teams with specialities: picking up children from school when their parents can't; rushing pregnant women to hospitals; and offering guided tours of the city. The aim is to cultivate customers who will become regulars.
No taxi company in Tokyo uses technology to its advantage better than Nihon Kotsu. Onboard computers already record everything a driver does: his top speed, how long his breaks are, how many times he picked up a customer, how much he made on his shift. A hi-tech dispatch system alerts the closest driver when customers call an automated line or make a reservation online. Mobile phone apps, developed in-house by software engineers, let users electronically hail a cab. There's even a gps-based cashless payment system. In a few years, Kawanabe plans to update every driver with real-time feedback about their progress throughout the day and hopes that one day Google Maps might show taxi times and fares along with information about public transport.
Kawanabe has travelled to other cities to do research on taxis. He's even working on an idea for a new, improved taxicab. "Taxis operate in a heavily regulated industry so there's no need to put much effort into creating demand," he says. "But I'll be running this company for another 20 or 30 years. I want to bring in talent from other sectors and create the equivalent of a taxi think tank. We can show that Japan's taxis are the best in the world."