Fashion / Global
Fashion
Briefing
Outfits, retailers, designers and makers to keep an eye out for this month.
Q&A
Val and Vanda Heng-Vong
Owners, Aimé
London
Almost 15 years after opening the first Aimé shop in Notting Hill, sisters Val (pictured, left) and Vanda Heng-Vong (on the right) have launched a second store on Redchurch Street in east London.
How did you pick this location?
We love our neighbours: A.P.C. is there, Aesop, Sunspel and Labour and Wait. The spaces here are not really large enough for big chains, so hopefully they will stay away.
How is the shop on Redchurch Street different from the one in Notting Hill?
The selection is narrower because the shop is smaller but the style is the same understated, effortless chic. It doesn't matter if you shop in east or west London, our motto is the same: we want our customers to feel good in the clothes they buy from us.
Must-haves from the new shop for this summer?
Masscob's paisley print chambray dress, Isabel Marant Étoile linen embroidered top and pastel cords, and a pair of classic Repetto ballet flats.
aimelondon.com
---
New man
Hong Kong
[ITER HOMINIS]
Italian Marco Vedovato moved to Hong Kong about six years ago and launched his menswear line and shop Iter Hominis in the Sheung Wan district last October, providing head-to-toe clothing to his local and international clientele. Most of the clothes are made in Italy using fabrics weaved by traditional loop-wheelers in Japan. On hand is also a skilful tailor to make alterations. "Our customers appreciate good designs made of quality fabrics," says shop manager Kapil Tamang (pictured).
iter-hominis.com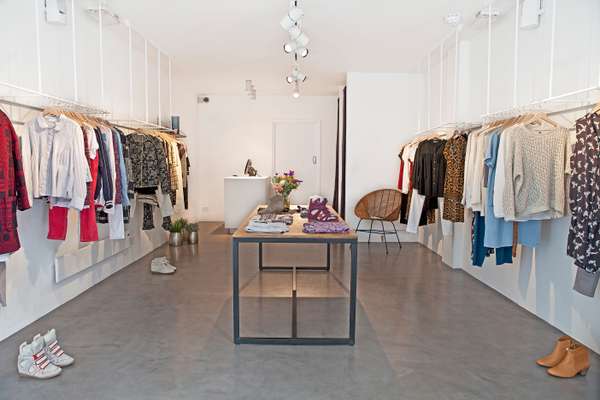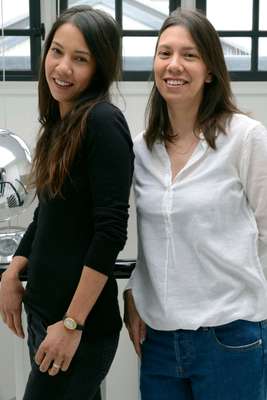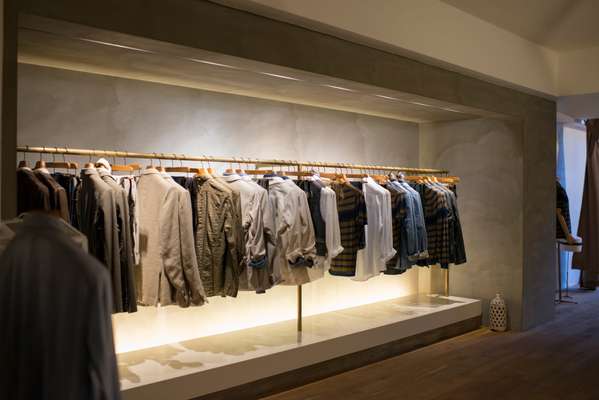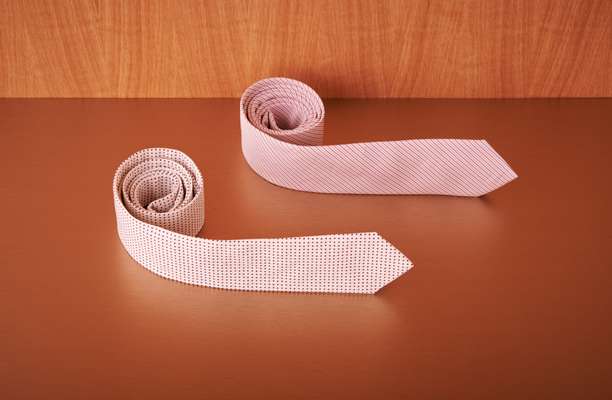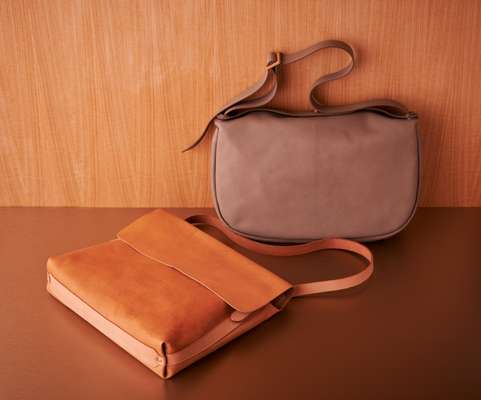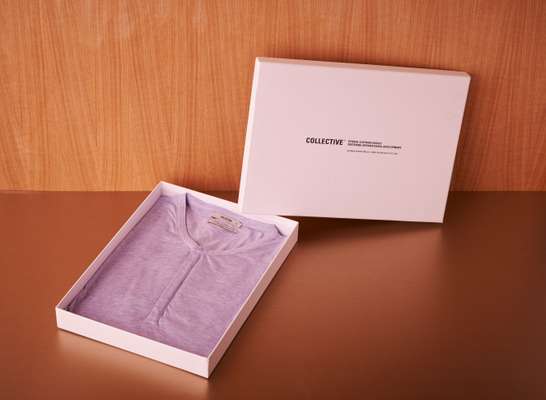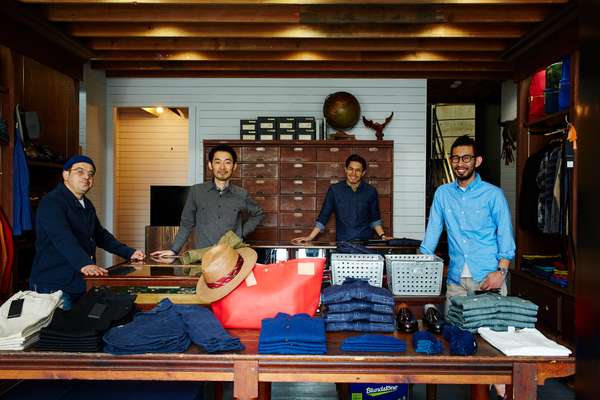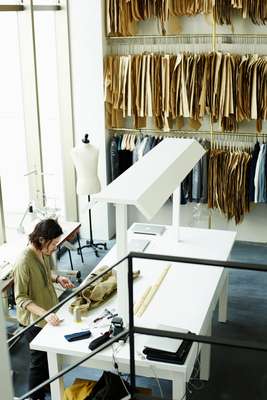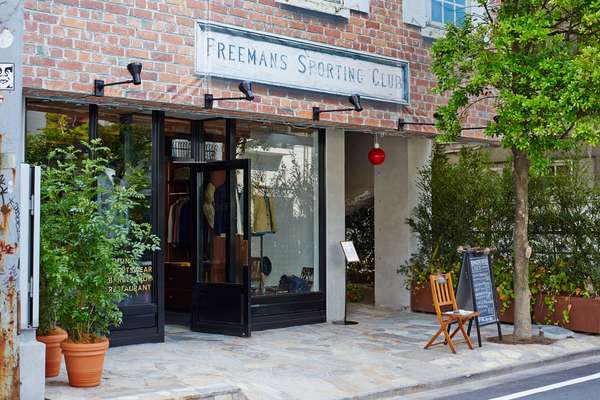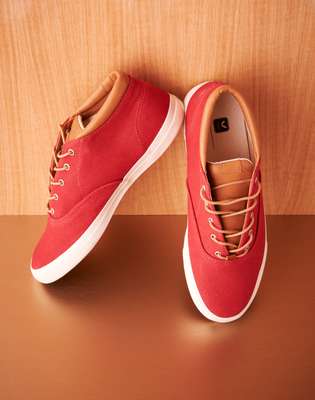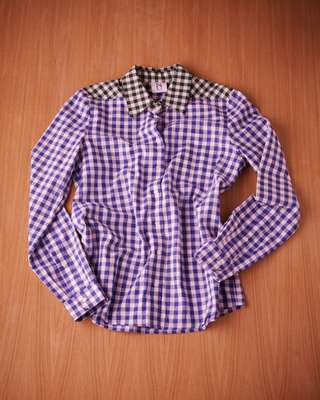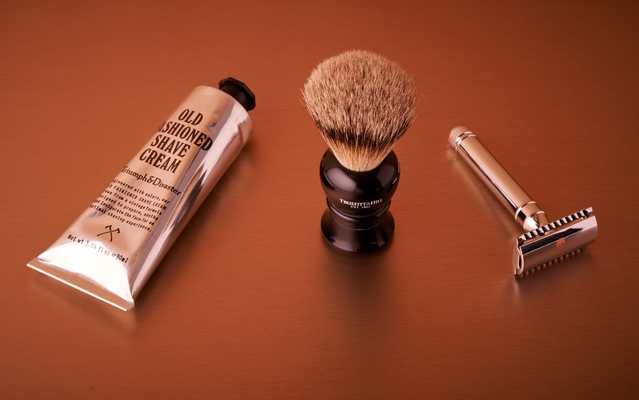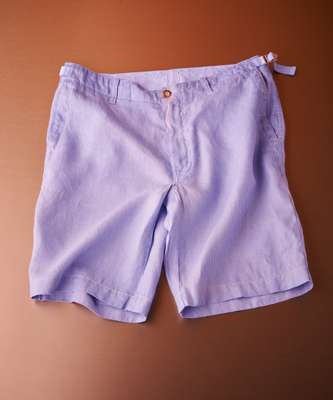 Patriotic ties
Paris
[COMMUNE DE PARIS 1871]
Started in 2009 by friends Alexandre Maïsetti, Edouard Launay and Sébastien Lyky, Commune de Paris is inspired by the iconography of the French Revolution. These cotton poplin ties are subtly patterned in the three colours of the French flag.
communedeparis.fr
---
Only natural
Hyogo/Osaka
[STYLE CRAFT]
Hyogo-based Style Craft was founded in 2000 by designer Jiro Nanno and opened its first shop in Osaka last year. Handcrafted in Himeji city, the bags use uncoated leather. The grey goatskin shoulder bag has details made of cherry blossom tree wood, while the tan one is made with durable camel hide.
stylecraft.ne.jp
---
Simple pleasures
London
[collective]
Founded in 2009, Collective makes simple, ethically sourced garments for men and women. This short-sleeved Henley shirt was designed in the UK and manufactured in Izmir in Turkey. Made from soft organic cotton, it features a grandad-style collar which can be worn open for summer or closed in a spring chill.
wearecollective.com
---
Joining the club
Tokyo
[FREEMANS SPORTING CLUB]
Nearly a decade after launching Freemans Sporting Club in New York, founder and designer Taavo Somer opened his first overseas store in Tokyo this spring. FSC Tokyo houses casual wear, a restaurant, tailor and barber under one roof. The interior, done by Somer himself, features 1950s Takara Belmont barber chairs, vintage photographs and ceramic tiles.
It offers a mix of Japanese denim and shirts, rare leather shoes and Rolex timepieces sourced from Bobby Garnett. There are also suits from Martin Greenfield Clothiers, with two in-house tailors to make adjustments.
freemanssportingclub.jp
---
Austrian luxury footwear brand Ludwig Reiter has opened its first store in the UK, on Brook Street in Mayfair. The 200 sq m space is the brand's 17th standalone store and it stocks the label's full range of men's and women's shoes.
ludwig-reiter.com
---
Soul sneaker
Paris
[VEJA X FRENCH TROTTERS]
Sébastien Kopp and Ghislain Morillion launched ethical footwear brand Veja in 2004. Part of the latest collaboration with retailer French Trotters, these trainers are made with organic cotton from the northeast of Brazil, wild Amazonian rubber and acacia-tanned leather.
veja.fr
---
Check it out
Vienna
[NATURES OF CONFLICT]
Since 2008, Austrian designers Kathrin Lugbauer and Nora Berger have been creating womenswear inspired by workwear and uniforms. Their high-quality fabrics are mostly sourced from local Austrian weaving mills, as in this cotton A-line shirt with a chequered twist.
naturesofconflict.com
---
Shaving grace
Global
[GROOMING]
Monocle selects three ways to lose the stubble and stay smooth and fresh-faced all day.
Triumph & Disaster
A firm named after a phrase in Rudyard Kipling's poem If, New Zealand-based Triumph & Disaster has a shaving cream that will prepare your skin for either.
triumphanddisaster.com

Truefitt and Hill
This ebony, badger-hair shaving brush from the British Heritage brand Truefitt & Hill extends and retracts with a twist of its base. Also available in ivory and horn.
truefittandhill.co.uk

Bluebeard's Revenge
Founded by David Hildrew in 2010, Bluebeard's range includes this sturdy double-sided Scimitar razor made of chrome-plated brass.
bluebeards-revenge.co.uk
---
Good lookers
London
[ARCHIBALD OPTICS]
Founded earlier this year, Archibald Optics offers high-quality glasses without the eye-watering price tag. Started by Michael Tesfaye and Rohan Dhir, the frames are designed in London and handmade in Fukui, Japan. Available in acetate or titanium, each pair involves 180 manual processes.
archibaldoptics.com
---
Thighs matter
Bologna
[120% LINO]
120% Lino knows a thing or two about pure linen, having worked exclusively with the fabric since the 1980s. Designed at the brand's Bologna headquarters and crafted entirely in Italy, this pair of lightweight striped shorts is ideal for breezy summer days.
120percento.com