House Vision / Tokyo
Home zone
Some of Japan's best assets are its architects and designers, and their know-how is ripe for exporting. A new exhibition in Tokyo showcases the best ideas for the house of the future.
Japan sells cars, televisions and video game consoles to the rest of the world. Why not homes? When Kenya Hara, the founder of Hara Design Institute, suggests this to monocle, there isn't the slightest hint of irony. It's hard to imagine that anyone would opt for the cramped homes and apartments that are typical in Tokyo. But that's not what Hara has in mind.
As middle-class incomes rise in Asia, there's a growing demand for good ideas to improve living conditions in the region's tightly packed cities. Japan, with its refined craftsmanship and design and cutting-edge technology, could serve as a model and cash in on a new type of soft-power export. "With Asia in the spotlight, how can Japan spread its influence?" says Hara. "Dwellings and lifestyle."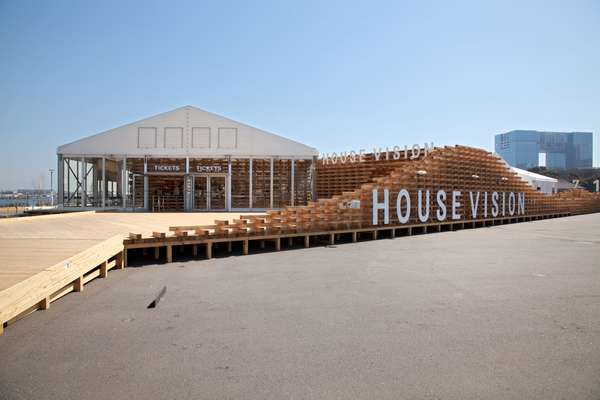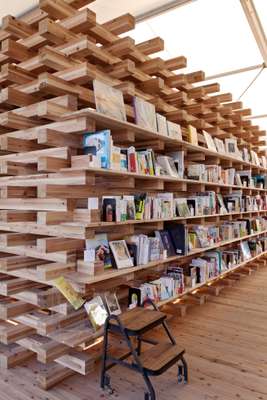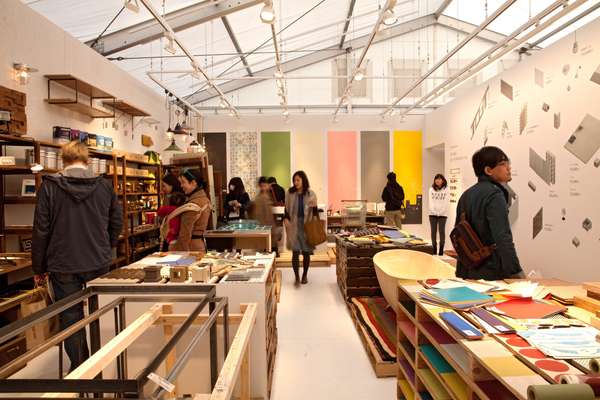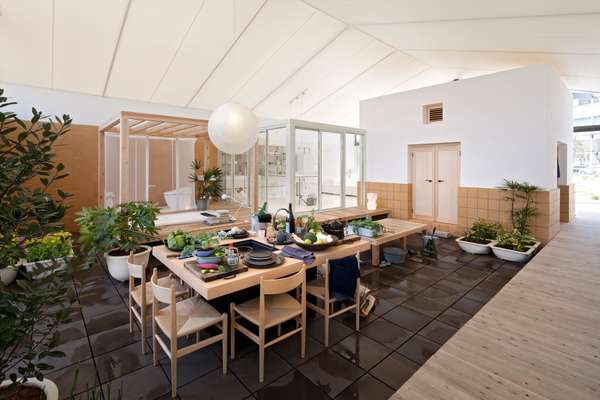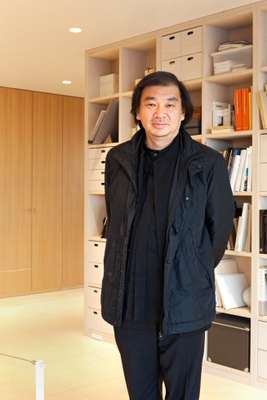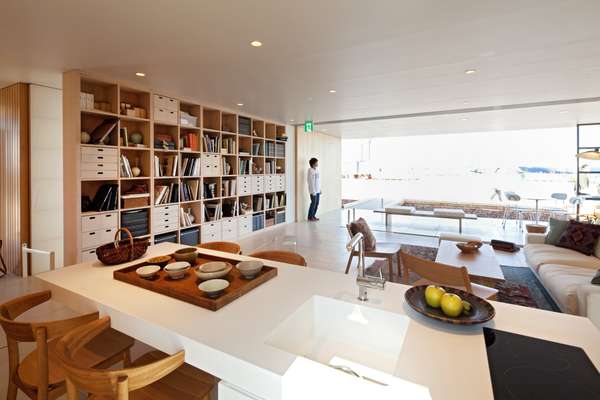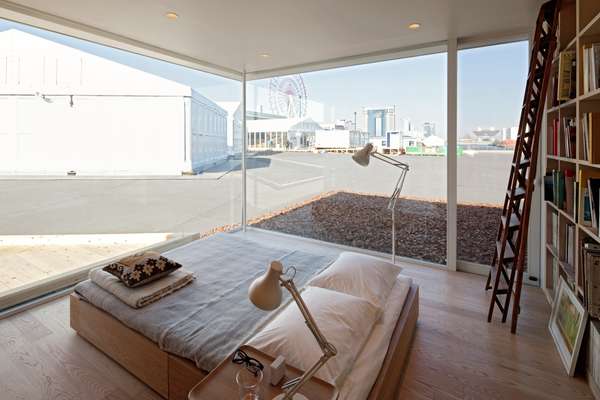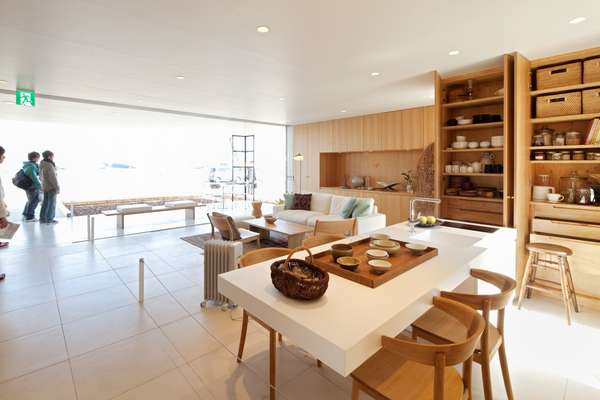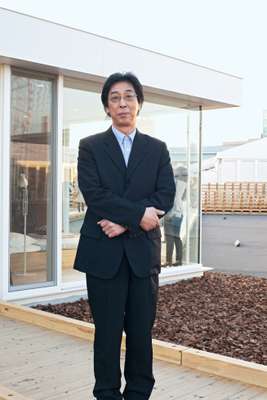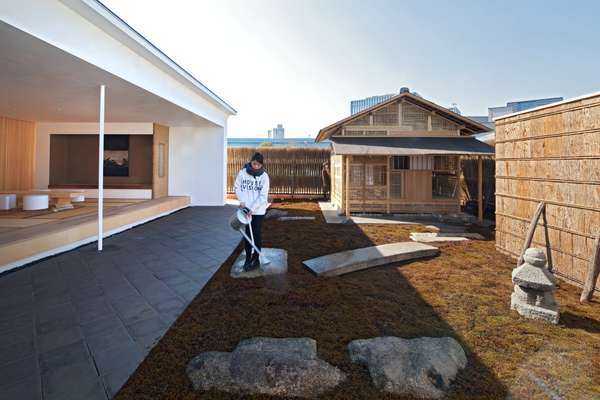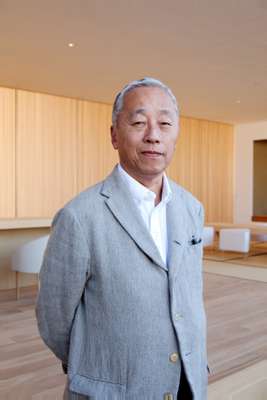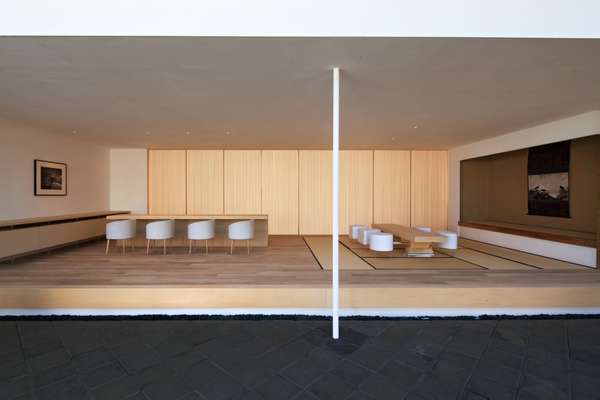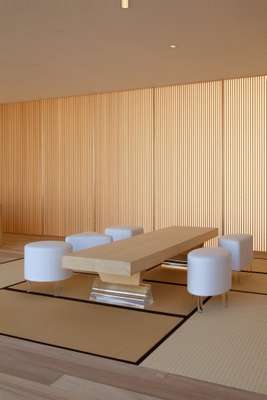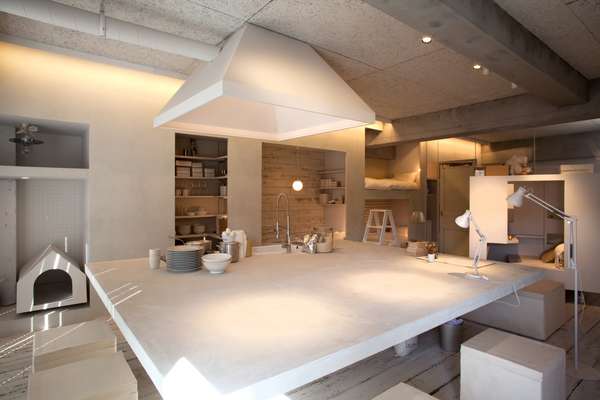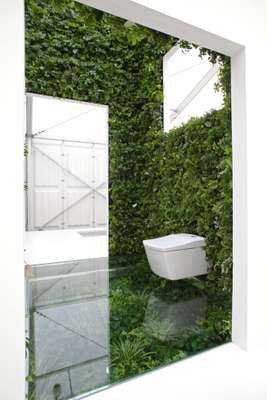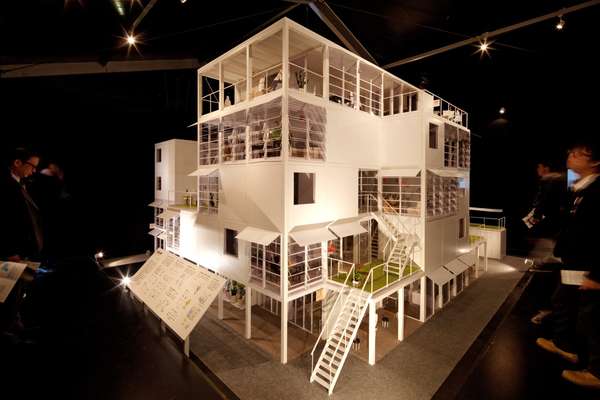 In March, Hara rounded up an all-star cast of Japanese architects, artists and companies for House Vision, an exhibition in Tokyo. Rather than putting on a big, sprawling show, Hara divided everyone into teams to build just seven houses – six to scale and one large model – that would explore different themes: renewable energy, personal mobility, indoor greenery and traditional architecture. Daily panel discussions and guest speakers drew standing-room-only crowds.
By the end of the event's three-week run, 34,000 visitors had seen it. "I like to think of the home as the intersection of many different industries," says Hara. "No single company can come up with futuristic ideas for houses."
The exhibition's strength was its diverse collection. There were the futuristic: Lixil and architect Toyo Ito designed a traditional Japanese wooden-framed minka house made with hi-tech materials, while car maker Honda and architect Sou Fujimoto integrated solar panels, fuel-cell generators and electric transport technologies into a multilayered house.
Riken Yamamoto's team of architects and developers took a theoretical approach. They built a small-scale model of shared housing and possessions for 500 residents. Toilet maker Toto, window specialist ykk ap and Naruse Inokuma Architects surrounded toilets with walls covered in plants. Meanwhile, photographer Hiroshi Sugimoto and Sumitomo Forestry relied on wood and tatami mats for a beautiful living room and teahouse with a garden of moss and stones.
Among the seven, there were only two that might actually be lived in. Media retailer Tsutaya and Real Tokyo Estate's diy project demonstrated how to renovate a small apartment on a budget of €80,000. And lifestyle shop Muji and architect Shigeru Ban showed off a house of furniture, with shelves and cabinets that doubled as supporting columns. Connecting the buildings and forming the backdrop were wooden boardwalks and geometrically stacked beams designed by Kengo Kuma.
Few designers have the clout Hara needed to pull off the project. A graphic designer by trade, Hara has been art director at Muji since 2005 and is a sought-after branding and design coach for companies. He spent two years planning House Vision, writing to company presidents and calling up architects.
Hara wasn't only hoping that House Vision would show the way for the rest of Asia. He also wanted to map out a new direction for Japan's housing sector and fix its scrap-and-build mindset. Homes in Japan are constructed with state-of-the-art engineering and materials to exacting standards. They won't crumble in an earthquake and can run the bath for you at the push of a button. But home buyers tend to take what property developers build for them, and they prefer new homes over secondhand. Only 13 per cent of all homes purchased in Japan are used, compared to 81 per cent in the US and 87 per cent in Britain. No wonder houses in Japan rarely last longer than a generation.
Two decades of near-zero growth has led to a gradual shift. With many talented architects hanging out their shingle and diy websites on the rise, a growing number of Japanese consumers are taking the initiative to design or renovate their homes. Even the government is now looking for ways to encourage this. "People here used to think of a house as a product to buy but now it's becoming more common for them to create their own living spaces," says Masataka Baba, architect and co-founder of Real Tokyo Estate, an online directory of unusual rentals and secondhand properties.
Hara agrees. "We want consumers to understand that a home isn't something that's made by construction companies or architects but that consumers can think of on their own," he says. "It's hard to convince people with words or numbers or computer-simulated models. You have to build something so that they can see it."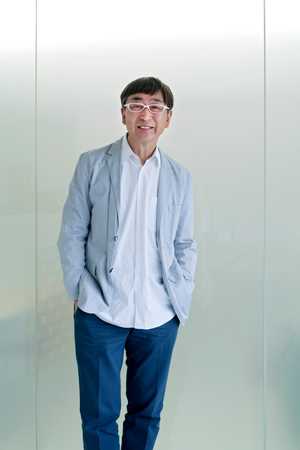 Toyo Ito – Architect, Tokyo
What was your concept for House Vision?
My idea was to create a house that was half outdoors and half indoors. I wanted people to be able to be out in the open, to reach out to nature. When it's necessary they can go back to an air-conditioned environment. That way we created a house that saves energy and allows people to enjoy the outdoors.
Do you think houses are now designed to shut out the natural environment?
In modern architecture, buildings are often designed to perform well even in extreme conditions [of heat and cold], which I personally think is a waste of energy. Most of the time people don't need so much air conditioning. The house in 20th-century architecture was often very separate from nature and architects rejected tradition. Traditional Japanese architecture opened out to nature – I felt it was time to look back to that way of living.
Nature is often cited as an influence in your work – how does this manifest itself?
In Japanese culture we try to protect nature rather than impose on it. In my work I try to propose architecture that adapts and changes with nature. I want nature to become part of my architecture; it's one of the major principles of my buildings.
Recently, energy saving has become even more important and sustainability has become the keyword for 21st-century architecture. Rather than using insulation to keep a building warm or cool, I'm more interested in using natural resources as much as possible: natural ventilation or the orientation of the sun for natural lighting or ground-source water to heat or cool a building. Maximising natural energy resources has been one of the main themes of my buildings recently.
toyo-ito.co.jp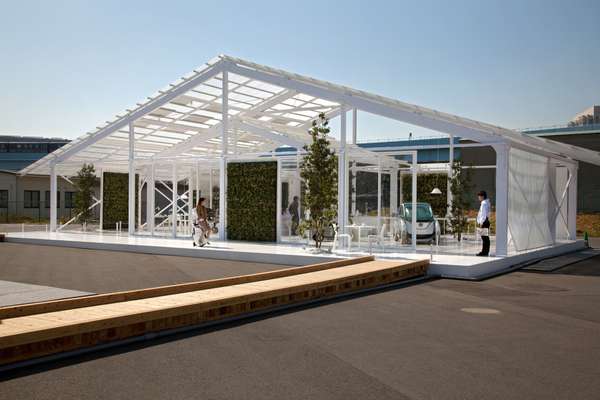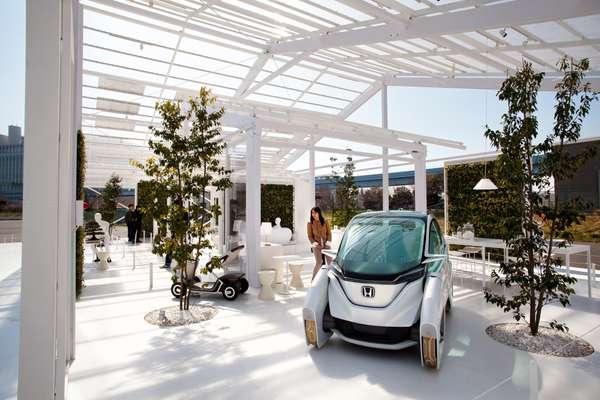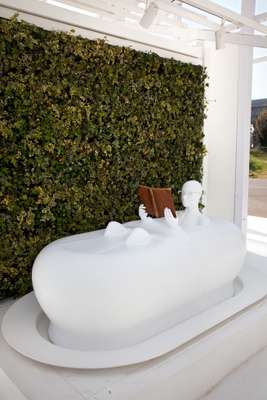 Sou Fujimoto – Architect, Tokyo
How will new transport technologies change home design?
The in-between spaces will become more important. Today's cars have to be parked outside, but next-generation transport technologies won't emit pollutants and will move freely indoors and outdoors. Furniture will double as personal mobility technology; you'll be able to use it to pick up groceries. And that will alter the relationship between a house and the surrounding city.
How can Japan lead in this field?
Japan can put to use its traditional way of thinking about in-between space. Our culture of the ambiguous – for instance, the engawa walkway of a traditional house, which blurs the line between indoors and outdoors – could evolve into something new as these futuristic modes of transport spread.
sou-fujimoto.net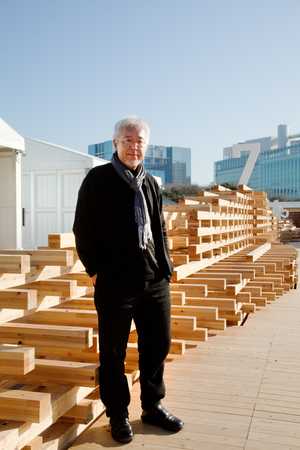 Kenya Hara – Hara Design Institute, Tokyo
What's wrong with typical Japanese homes?
Builders too often design cookie-cutter homes and apartments that emphasise efficiency. They talk about market needs. They treat homes like financial products. But it should be about what each person wants in a home that fits his lifestyle, that brings happiness.
How did this happen?
Japan has undergone rapid change. The house that our grandparents lived in differs from the one our parents live in, which differs from our own. In countries in the West, people live in the homes their grandparents lived in. They adopt dishes, furniture. We haven't been good at passing on information from one generation to the next about what a home should be.
How can House Vision help Japan?
I organised this exhibition to draw out the potential of Japan's corporate sector and give it form for people to see. Here we have inspired companies to come up with new ideas. These seven homes might not be built right away. We are more interested in trying to change the conventional thinking. I want people to look back in 50 years and view this event as a turning point for Japan.
What's next?
House Vision Part Two, maybe in three years, like a triennial.
ndc.co.jp