Summer selection / Global
Inventory no.64
Keep your engine oiled, your table tidy and your tache trimmed with our specially chosen products this month.
Family-run Almerich makes lamps from a factory in the outskirts of Valencia. One of the latest models is the Coco Lamp, a bedside light with a moveable dome that has a golden-laminated core, letting the users focus the beam wherever they wish.
almerich.com
02- Chromjuwelen
Motor oil
Chromjuwelen motor oil keeps classic cars purring. Created by Ralf Becker, the formula contains the additive that propelled cult Austrian racing legend Otto Mathé to success in the 1960s.
chromjuwelen.com
03- All Good
Karma Cola soda drink
Karma Cola is All Good's latest ethically sourced offering. The recipe braids vanilla beans from Papua New Guinea, sugar cane from Paraguay and the eponymous cola nuts, harvested by villagers in Sierra Leone.
allgoodbananas.co.nz
04- Yohji Yamamoto
Perfumes
These two bottles for him and her are the first of six fragrances to be released in the designer's perfume range. Yohji Homme is a mélange of classic and more unconventional notes from patchouli and musk to geranium and rum. The fresh and feminine Yohji Senses is wrapped in bergamot, neroli and pear.
yohjiyamamoto.co.jp
Founded in Rotterdam, footwear brand Vico, meaning "street" in Latin, manufactures its shoes in Porto and names its styles after neighbourhoods around the globe. Pictured is the Glebe, a combination of Italian suede, Portuguese leather and a recycled footbed, named for the "bohemian, art-loving, book-devouring centre of downtown Sydney".
vico-movement.com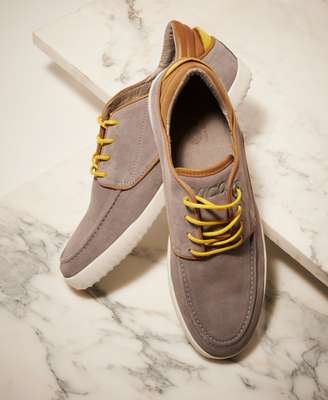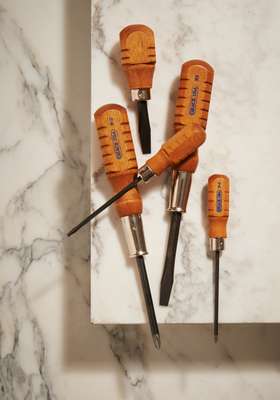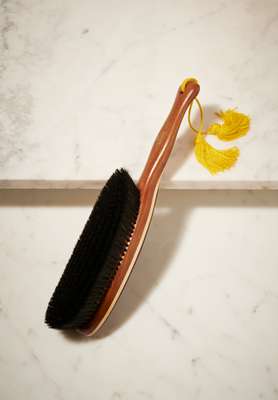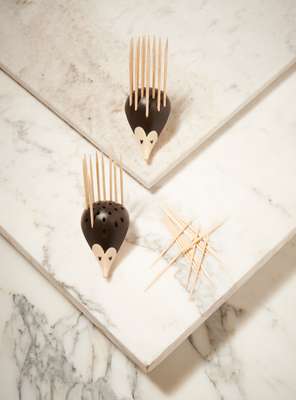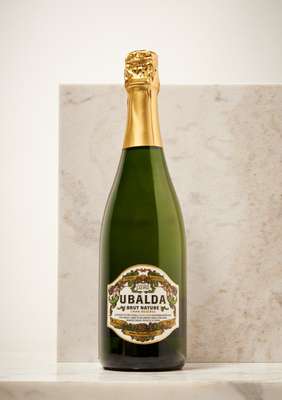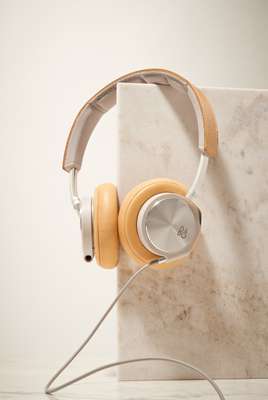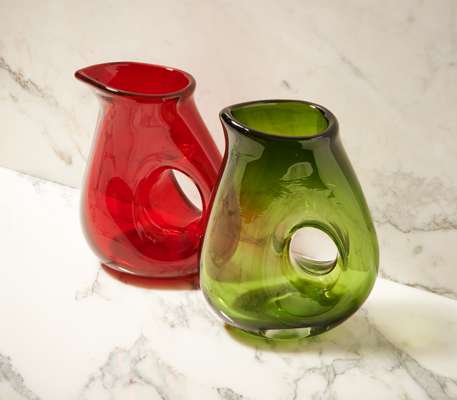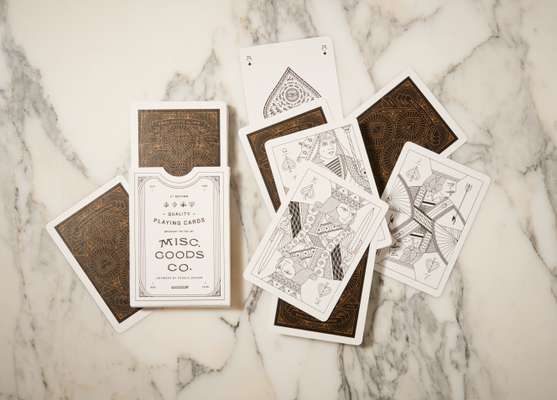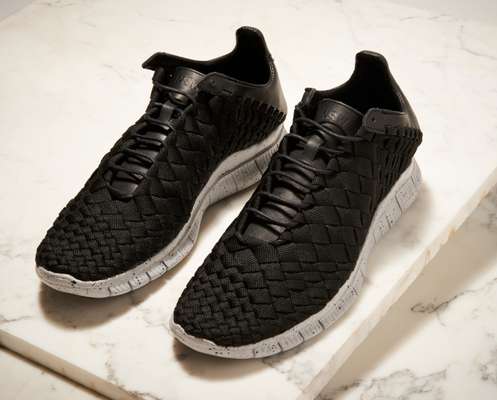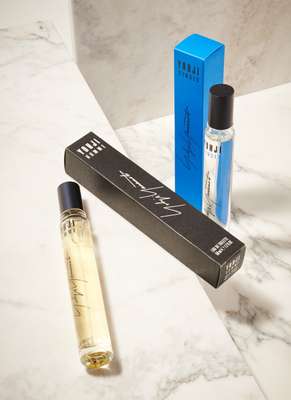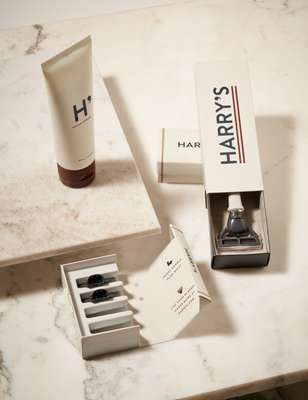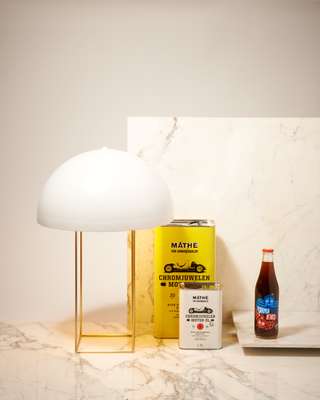 This beautifully made cava from the family-owned Orio Rosell winery in Catalonia is one of more than 600 of Spain's finest products which can be found on the new Petra Mora online mini market. Sourcing quality comestibles from rural communities, the Petra Mora design team headed by Ana Domínguez Arbella, gives each product a packaging makeover.
petramora.com
07- Kipik
Toothpick holder
The humble toothpick holder hogs the limelight with MoMA's Kipik hedgehog, designed in 2011 by Frenchman Erwan Péron and sold exclusively at the MoMA Store in New York. The prickly dinner companion holds up to 22 toothpicks.
momastore.org
Founded in the UK in 1777, G Kent & Sons has maintained a warrant to supply the royal household for the past nine reigns. Family owned until 1932, the craftsmen have fended off foreign competition by sticking to their founding tenet of quality. This clothes brush is made of three woods and then hand polished.
kentbrushes.com
09- Misc. Goods Co.
Playing cards
Misc. Goods Co. is an online retail platform that Kentucky based graphic designer Tyler Deeb founded after the overwhelming amount of support he received on a fundraising site for his custom-designed playing cards. The white cover deck is the original limited edition and is now joined by a slightly tweaked version in a black tuck case with silver foil.
misc-goods-co.myshopify.com
Dutch firm Pols Potten began in 1986, importing Mediterranean earthenware. Today, it has relocated to the former Royal Dutch Steamboats Society coffee and cocoa beans warehouse in Amsterdam and its 15-person team produces anything from porcelain and glassware to lighting. This jug is made from mouth-blown glass and is available in seven different shades.
polspotten.nl
The Nike Inneva Woven was revealed at this year's Salone del Mobile as part of an exhibition of the sport brand's latest innovations. After research into the natural biomechanics of the foot, Nike has developed an intricate lacing system and hand-woven upper that are designed to mould precisely to the wearer's foot. This sleek monochrome pair is the way to break a sweat in style.
nike.com
12- B&O PLAY H6
Headphones
The latest in Bang & Olufsen's PLAY range, the H6 is a pair of adjustable, fold-flat headphones with leather headband and lambskin ear pads. Manufactured in Denmark in collaboration with designer Jakob Wagner, the aluminium-framed H6 also comes in black.
beoplay.com
13- Laboratory Perfumes
Fragrances
Christopher Perry's debut fragrances for British brand Laboratory Perfumes are "inspired by the flora of the countryside". Amber has a balmy, sensuous quality that is tempered with green spicy top notes. Gorse, with a zesty citrus scent and subtle cardamom, evokes images of a stroll through the countryside.
laboratoryperfumes.com
14- Grace USA
Screwdriver set
Grace USA has provided tools for professional gunsmiths since 1941. Made in the US with all-American parts and stocked by Kaufman Mercantile, this chromium/vanadium screwdriver set includes tips precision-ground to avoid slipping.
kaufmann-mercantile.com
The new US shaving brand Harry's trades on cutting the price of razor blades to just $2 each. The ergonomic handles are designed by New York's Prime Studios. Try one of its natty shaving kits, which come with lathering cream infused with liquorice, milk thistle and cucumber.
harrys.com