Property prospectus / Brussels
Saint-Gilles
With its beautiful, spacious art nouveau houses and cosmopolitan feel, Saint-Gilles is proving a draw for those looking for fresh pastures.
"It's quite a hilly area," our guide points out, rather unnecessarily. We are driving up Volders, the charming avenue in the heart of Saint-Gilles on our way to the commune's imposing town hall built in the early 1900s drawing inspiration from French Renaissance châteaux.
Set close to Altitude 100, the name for one of the highest points in the city, and spreading over 2.5 sq km, Saint-Gilles is one of the 19 communes that make up the Brussels-Capital region.
Located in the south-central part of the capital, the neighbourhood has undergone major gentrification in the past decade due to a well-drafted regional policy. The public space has been redeveloped, with new pavements, lighting and green areas introduced to the municipality. The renovation of many late 19th-century buildings has also helped improve the image of the neighbourhood.
However, Saint-Gilles still has two very different sides to it. The more residential part – on higher ground in the south – borders with the richer Uccle and Ixelles neighbourhoods and is home to elegant patrician art nouveau private houses. Some of them are by the locally revered architect Victor Horta, whose home in Saint-Gilles is now a museum attracting over 25,000 visitors a year.
There is also the more industrial lower part of Saint-Gilles, bordering with the Brussels-Midi train station, which has been going through extensive redevelopment ever since the arrival of the high-speed rail link. Now it is home to independent retailers, architect studios and innovative art ventures such as the Wiels. Set right on the border with the leafy Forest commune, the contemporary art centre is in a converted former brewery designed in 1931 by Belgian architect Adrien Blomme.
"There are still so many growth opportunities here," says Wiels' founding director Pierre Iserbyt, as we stand on the rooftop overlooking the red-tiled roofs spreading as far as the greenery of the Forest Park. Iserbyt shares his plans to transform a nearby building that once belonged to the brewery into additional art space, opening more room for resident artists and educational programmes.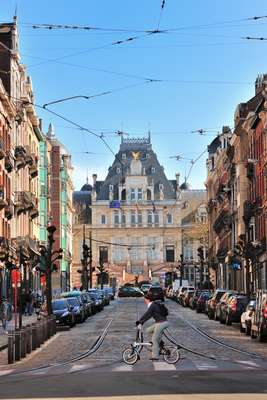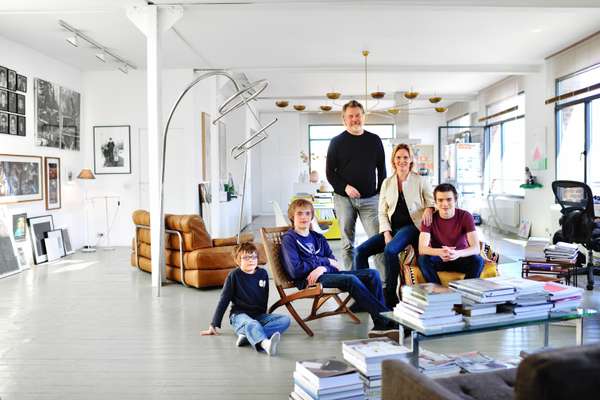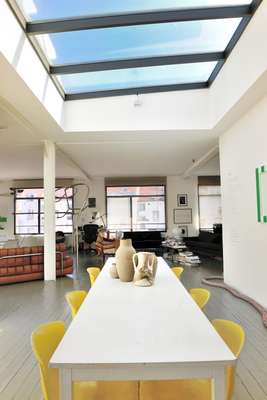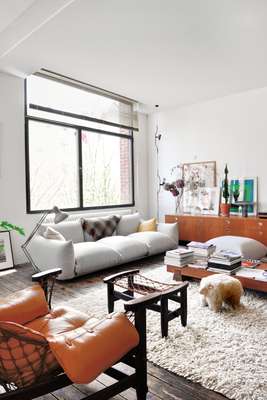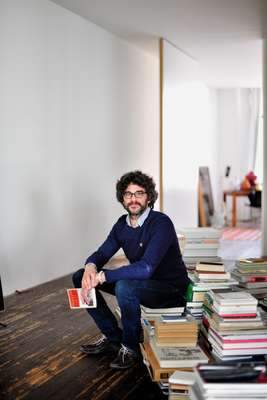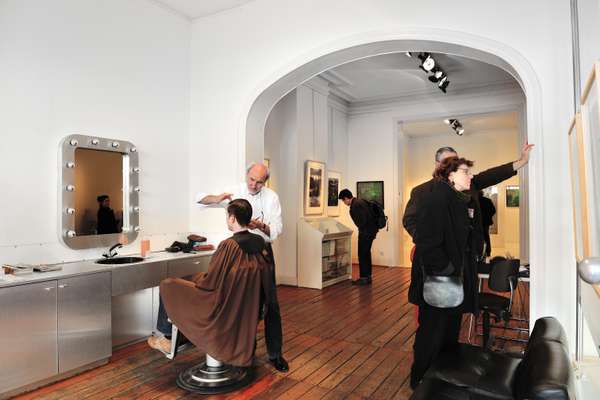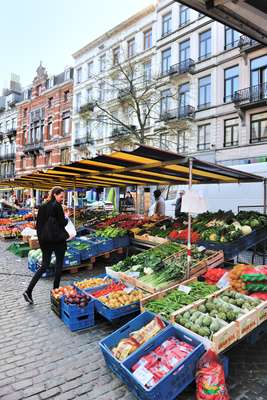 Further north from Wiels and the Forest Park and right in front of the Saint-Gilles church, which gave its name to the commune, is the picturesque Parvis de Saint-Gilles. This is the unofficial centre of the neighbourhood and is packed with welcoming bars and lunch spots. At the regular farmers' market on the weekends the produce on offer is testament to the area's cosmopolitan make-up. Most of its nearly 50,000 residents hail from Portugal, France and other parts of Belgium.
There are no restrictions on foreign ownership in Brussels. Typically buyers are required to sign a commitment to buy, which binds them legally with the purchase. Next comes the purchase agreement when the sale is finalised. At this stage a deposit of 5 to10 per cent is required and held by the notaries until a notarised deed of sale is signed. This must be signed by both parties within four months after the purchase agreement.
€70,000–€110, 000: studio/one bedroom apartment
€170,000–€210,000: two-bed apartment
€280,000: a duplex/triplex, (3 bedrooms or more)
A property registration fee of 12.5 per cent is payable by the buyer. Expect 21 per cent VAT on buildings that are less than two years old. Notary fees range between 0.1and 0.5 per cent of the property's value. There is also a national property tax between 1.25 and 2.5 per cent. Municipal and provincial surcharges also apply.
Rue Vanderschrick, 85
lesfillesplaisirsculinaires.be
Started by three young mothers, Les Filles has just three tables. It offers catering and lunch deliveries. A second venue is planned for this autumn.
Chaussée d'Alsemberg, 103
cafedesspores.be
A Saint-Gilles classic, the place specialises in mushroom-based meals and attracts devoted culinary fans from near and far.
Rue de la Source, 73
inada-restaurant.be
This restaurant is run by Japanese chef and Saint-Gilles local Saburo Inada and offers French haute-cuisine inspired dishes.
Avenue de la Porte de Hal, 2-4
potemkine.be
One of the latest creations of Frédéric Nicolay (the man behind Brussels' famous Zebra bar, Café Belga and Bar du Matin), Potemkine is a good place for a laid-back drink after work and it hosts live DJs at weekends. In the summer, you can grab a table on the pavement and have Sunday brunch al fresco.
Avenue Jean Volders, 64
lesyeuxgourmands.be
Specialising exclusively in French literature, this bookstore is a popular meeting point for Saint-Gilles' residents who cherish the written word.
Avenue Jean Volders, 6
+32 (0) 2 537 31 99
The shop sells and repairs (on the spot) bicycles and all the cycling gear you could need.
Services
Lhoas & Lhoas architects
Chaussée de Forest, 62/11
lhoas-lhoas.com
Established back in 1994 by brothers Pierre and Pablo Lhoas the studio's portfolio ranges from private residences to retail and office space projects.
Le Salon d'Art et de Coiffure
Rue de l'Hôtel des Monnaies, 81
lesalondart.be
Possibly the only hairdresser-cum-gallery in the world. You can get a cut and then enjoy some of the art works on show (or the other way around). It's run by Jean Marchetti, who also publishes art books in his spare time.
While the street network of Saint-Gilles was completely redesigned in the late 1800s by urbanist Victor Besme, the housing got its facelift in the early 20th century when art nouveau master architects Victor Horta, Paul Hankar and Jules Brunfaut lived and worked in the area. High ceilings, richly ornamented staircases and door arches, and original floor tiling can still be found in many of the residences.
Pierre Lhoas
Architect
"I moved here in 2006. I love the mix of young artists, families, ex-pats. You can still find spacious properties at reasonable price."