Tokyo Midtown / Tokyo
Treats in store
One-stop shopping in the Japanese capital gets a luxurious makeover as the owners of the prestigious Midtown spruce up their offer.
Six years is a lifetime in the fast-moving world of Japanese retail. Tokyo Midtown, Mitsui Fudosan's giant, mixed-use development in central Tokyo's Roppongi district has celebrated its sixth birthday with an overhaul of its shopping complex. A third of the retail space has been given a spring clean with 32 new shops and a revamp for 10 existing stores.
Since it opened in 2007 on the site of the former Defence Agency, Midtown has attracted 180 million visitors. Last year the development, which also has two museums, office and residential areas, a Ritz-Carlton hotel and substantial green space, pulled in 29 million people; this year they're hoping to hit 30 million.
Mitsui looked at who was coming to Midtown (70 per cent are women) and tailored the renewal to their needs. Luxury additions include Italian leather brand Valextra and Mackintosh Philosophy Lounge but shoppers will also find casual labels, including Japanese denim and T-shirt brand 45rpm.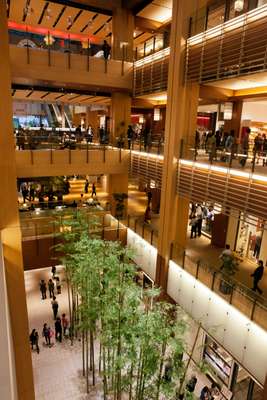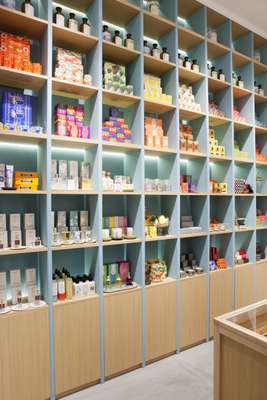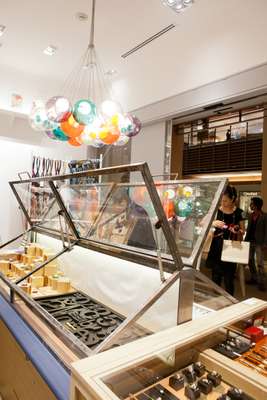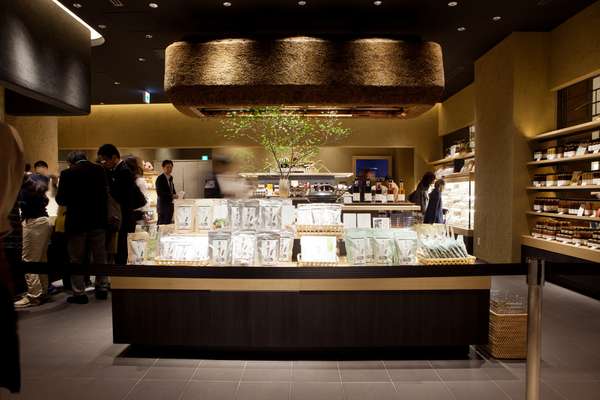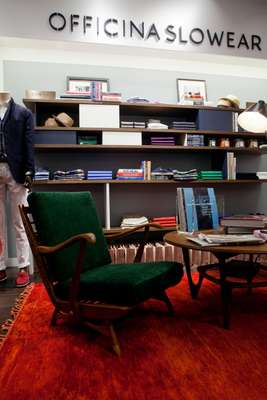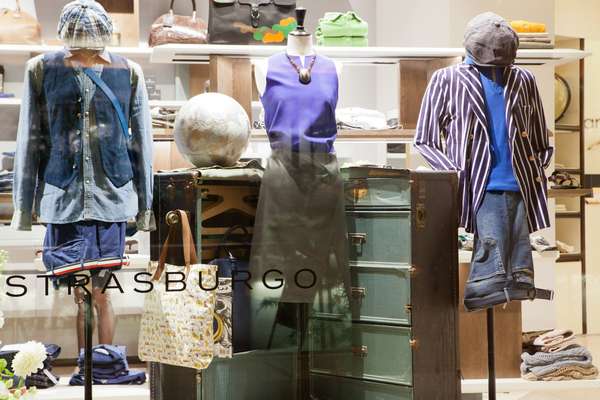 Mitsui sees the refurb as freshening-up rather than a transformation. "We wanted to make something good better," says spokeswoman Tomomi Kaneko.
Q&A - Mimio Sasaki
Heroomtage Deux
Tokyo
Heroomtage Deux is Mimio Sasaki's second store, selling Japan-made jewellery and an eclectic selection of objects and accessories. The Midtown shop features Neapolitan cameos, vintage watches and Indian silk bags.
What's the concept behind your shop?
Its a lifestyle shop for adults, with keywords such as tradition and handcrafted, a condensed version of Heroomtage, our Aoyama shop.
Tell us about the interior.
The chandelier in the centre of the shop is by Canadian lighting brand Bocci; from a distance it looks like it's floating in the air. The window illustration was painted live at the opening by a friend of mine, Kentaro Tanaka.
Where do you source your products?
I go on buying trips to Europe, America and Australia. 90 per cent of our jewellery is original, made in an amazing factory in Yamanashi. We carry vintage homeware and fragrance items such as perfume and soaps.
New arrivals
Tokyo Midtown