Good company / Santiago
A problem shared
In the Chilean capital, services usually controlled by the government (water, road maintenance, street lighting) have been farmed out to private firms or, as in the case of firefighting, plucky volunteers.
The streetlights are run by a firm called Citeluz. The sewers and water works are the domain of Aguas Andinas, part of the French conglomerate Suez Environnement. The fire department is run by volunteers and partially funded by private donations. This is Santiago, the world's biggest experiment in outsourcing. From roads and parks to healthcare and education, if it used to be public it's probably now private. "In Chile there's been an emphasis on private sector provision of public goods rather than public provision," says Andrés Gómez-Lobo, associate professor in the economics and business faculty at the University of Chile. "It's been very successful."
Privatisation cuts costs and expands access, Gómez-Lobo argues. And, in some ways, he may be right. The privatised airport and motorways live up to developed-world norms, the bus system carries millions of passengers on low-polluting vehicles and the streetlights are on by night and off by day. Streets rarely have potholes, traffic lights work, and parks are well maintained.
But the drive for profit can skew priorities. Corners are cut, wages are driven down, prices for consumers can rise abruptly. Private companies "don't want to help people," says Hugo Fazio, who has written extensively against privatisation and the Chilean model, as the system is known. "They just want to make profits." Fazio's personal history adds another reason for the persistent distrust of the private companies. He led Chile's central bank under socialist President Salvador Allende and spent years in exile after the military ended Allende's government in a coup. For many, the Chilean model is permanently tainted by its flowering during the bloody 17-year dictatorship of Augusto Pinochet.
Fazio points out that the dictatorship never privatised the country's most important state company, Codelco – still the world's biggest copper firm. It shows even the generals recognised that state ownership was the right choice, he says.
Gómez-Lobo, while favouring such setups, also questions some of Chile's ongoing experiments. Health and education, he says, still need work, and experiments with private prisons haven't been entirely successful. Private schools that receive public funds for each student have faced nonstop criticism over the last two years. Hundreds of thousands of students – largely high-schoolers – have taken to the street to demand a system free of the profit motive.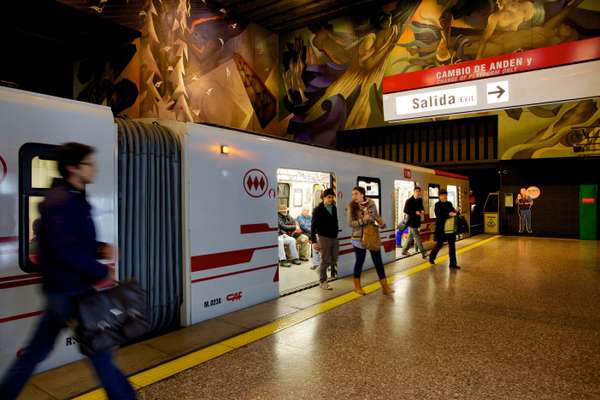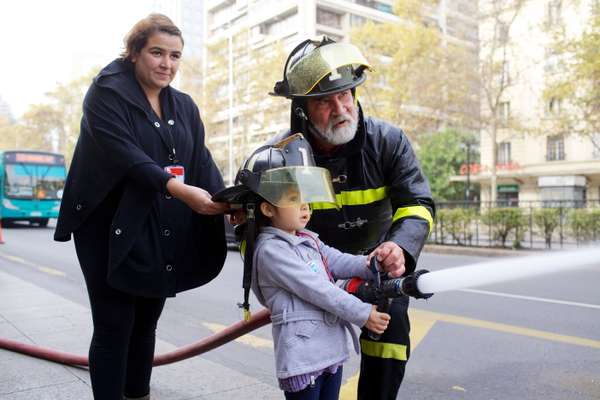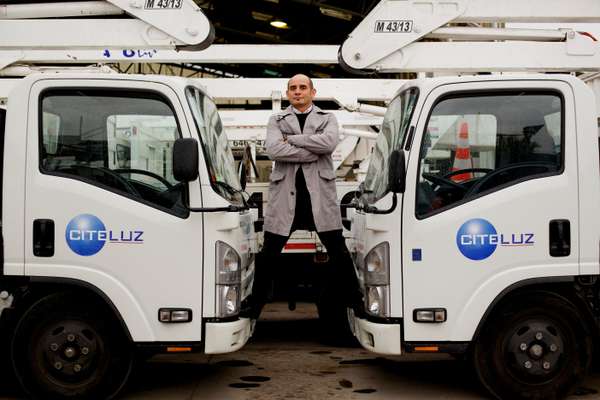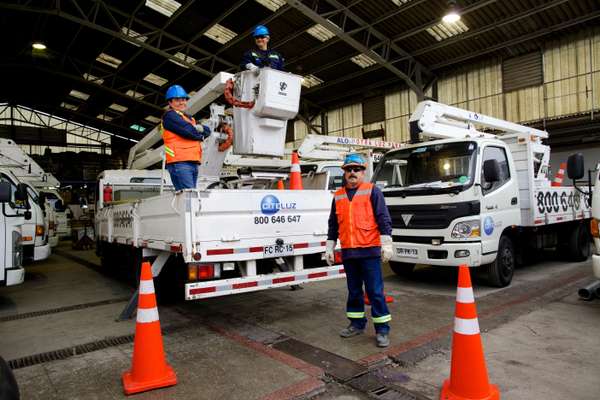 Teachers tell of such schools cutting staff and increasing class size to boost profits. Since schools don't get paid when students miss class, they have been known to lie on the attendance rolls, a fraud that's rarely discovered by government inspectors.
Yet even privatisation's greatest critics would probably concede that Santiago's transport system works far better in private hands than public. All of the city's motorways are operated under long-term leases. At the headquarters of Sociedad Concesionaria Costanera Norte, which holds the concession for the Costanera Norte highway and several other toll roads, the control room resembles a Nasa mission control room more than a municipal office. Though locals complain about the tolls, they appreciate the speedy disaster response and generally free-flowing traffic. Santiago's privatised airport, while overwhelmed by 40 per cent passenger growth in the past five years, is as clean and functional as any on the continent.
The bus system is unpopular in opinion polls, but that doesn't mean anyone wants it to return to public hands – rather, some call for a return to the less regulated private system of yesteryear.
There are plenty of Santiaguinos who want the public sector to provide more services, rather than just contracting out, subsidising and inspecting. But they risk new problems. Santiago's government is shattered into more than 30 boroughs, each with its own mayor, with no elected regional government.
If people want more accountability, access and responsiveness in their public services, they might have to change their system of government, which will require new rounds of trial and error.
Companies keeping Santiago going
City of light: Citeluz
Citeluz's contract with the city is a simple remit, says general manger Gerardo Ramírez. "We ensure that Santiago Centro's street lights are on at night and off during the day." Ramírez pitches his firm's services as green and efficient. The company makes more money if it installs longer-lasting and more energy-efficient lamps and if light switches work, reducing labour costs and electricity bills. In its quest for technological fixes, Citeluz is experimenting in one borough with lamps that can communicate problems to HQ via power lines and the internet.
Watery wonks: Aguas Andinas
In many developing-world rivers, water contact provokes a hospital visit. Not here. Aguas Andinas, a unit of Suez Environnement of Paris, got control of Santiago's drinking water and sanitary sewage system in a 1990s wave of privatisation. Aside from building a new treatment plant the company also invested $1bn in wastewater treatment. Last year, the company said all Santiago sewage is now properly treated.
Lovely Rita: Parquimetro
There are no parking meters in Santiago. Fees are collected by human minders called parquimetros working for dozens of small firms whose concessions cover zones of the city. The most sophisticated companies, such as Concesiones Santiago Sociedad Participante, have uniformed workers who tap licence plate numbers into portable computers. When a driver starts the car to leave, the machine calculates the fee and prints a receipt.
On the road: Costanera Norte
The Costanera Norte expressway is one of the first things visitors experience in Santiago as they speed into town from the airport. With its clean, well-maintained landscaping and free-flow toll collection, it makes a good impression. The Costanera Norte company, owned by Italy's Autostrade Sud and the Canada Pension Plan, also runs a handful of other concessioned highways around the capital. The firm takes in €200m a year, half of that from the Costanera Norte highway.
Life & death: Fire department
Public safety is generally considered a function that is best handled by government. Not so in Santiago's volunteer fire department, the 150-year-old Cuerpo de Bomberos de Santiago. The city pays for some new firetrucks and the national government contributes. Still, costs are mostly covered by private donations. Firefighters themselves also pay dues to defray the costs of firehouse comforts.
The Bomberos' drivers, janitors and office workers are paid, but firefighters work for free. Doctors, lawyers, executives and high government officials work nights at firehouses, enjoying an aristocratic, tradition-rich environment between emergency calls. Despite being an independent corporation, the fire corps plays a role in Chile's foreign policy. The country shipped an urban rescue vehicle and firefighters to Haiti to help after the 2010 earthquake.