Business / Global
Business
Briefing
Why Spain's book publishers are looking abroad and why businesses aren't looking to Sydney
All worked up
Sydney
[EMPLOYMENT]
Who wouldn't want to work in Sydney? A lot of globally minded young professionals, seems to be the answer. Despite the sun, surf and nearly non-existent unemployment the executive on the move (both homegrown and overseas talent) apparently finds the city's undeniable charms wholly resistible. The problem is in part a national one: a recent survey found half of Australian businesses had difficulty filling key positions last year. And Sydney frets that Melbourne is doing better: the city believes it's lost out on au$43bn (€32bn) of potential gdp growth to its rival over the past 10 years.
But Sydney is not taking this lying down (weekends at the beach excepted). The Committee for Sydney, a pro-business lobbying group determined to find out why it's getting the cold shoulder, has teamed up with the government of New South Wales to launch a new survey, The Global Talent Hub, identifying the factors that have driven 100,000 professionals in the US, Europe and Asia overseas (but not to Sydney). 
Three wrinkles in the plan:
Housing: Have you seen what it costs to rent a nice apartment in Potts Point? Sydney used to be an affordable city for young professionals to move to but today the living is easier in Singapore.
Welcome mat: Elite and creative migrant workers get confused by Australia's immigration policies – do you really want us?
PR push: Sell your city as a tourist hot spot, yes, but also push the business story. It's a smart trick that another sunny hot spot, Rio de Janeiro in Brazil, has embraced with gusto and to its own benefit.
---
Slippery customers
South Africa
Some 750 jobs have been created in the town of Hermanus, South Africa, from farming abalone – an edible sea snail. Sales are anything but sluggish in Asia where the mollusc can retail at over €39 a kilo.
---
The real deal
US
[TECHNOLOGY]
Founded in 2008 by Dartmouth postgraduate Ashifi Gogo, Sproxil was originally set up to confirm the organic credentials of fruit. The company found its feet when it recognised the further pharmaceutical applications of its business model. Using a scratch-off code system that can be checked by SMS, Sproxil lets you check the status and origin of prescription drugs from your mobile phone.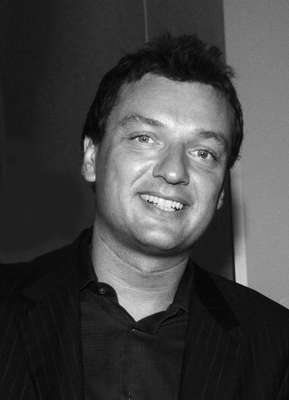 As of April this year, the company had issued four million verifications. "Given the prevalence of mobile technology throughout the world, it made sense to use what was already in every customer's pocket," says the firm's global business co-ordinator Meliza Anne Mitra.
---
Reading up
Spain
[PUBLISHING]
Spanish book sales have plummeted 20 per cent in the past three years. The industry's response? Look abroad. While sales in Latin American countries have seen modest growth in a market once thought impervious to the threat of digital and tablet formats, one independent Spanish publishing house has its eyes fixed firmly on English-language readers. Hispabooks is providing hope for some of Spain's best contemporary authors.
"In the English-speaking book market there is very little tradition of translating," says co-founder Ana Pérez Galván. "Only 3 per cent of English publications are translations from other languages."
Spanish fiction is currently in fifth place within this small fraction. However, the company plans to publish two English-language titles this month and distribute them to 49,000 bookshops worldwide.
---
A vintage year
South Africa
[VITICULTURE]
Following a growing global trend for natural wines, Backsberg is South Africa's first carbon-neutral wine estate and one of only three in the world. Situated an hour's drive from Cape Town, the estate saves electricity by cooling its wine during fermentation with water from its dam instead of refrigeration. The wine is then put into thinner bottles that use less glass and are cheaper to transport and recycle.
"Each generation is the custodian of the land for a limited time," says owner Michael Back, who has committed 10 per cent of his land to nature conservation. Backsberg was rated by New York's Wine & Spirits Magazine as one of the world's top 100 wineries this year.
---
Q&A
Matt Delaney
Managing director, TheGreat Outdoor Gym Company
UK
The firm has installed 374 free-to-use gyms in public spaces with the aim of making cities healthier.
What are the challenges?
With unsupervised access you have to provide equipment suitable to everyone – intuitive to use, incredibly robust and totally safe.
Why do people invest in equipment?
For councils our gyms are a visual statement of investment in the health of local residents. They're free, convenient and easy to use.
Any plans for expansion?
Our model is to sell through partners, enabling us to get products to market fast. We have distribution agreements from Singapore to Ecuador that allow us to concentrate on quality while growing the business.