Europe / Global
Europe
Briefing
Sky-high rents in Switzerland. Vienna's Wien Mitte and a Q&A with Lisbon architect Goncalo Ribeiro Telles.
Price of perfection
Switzerland
[RENT]
Switzerland is known for its high quality of life: the combination of vibrant urban centres, a good health system and fast trains make for comfortable living. But this life comes at a cost that many Swiss people can no longer afford. Especially in Geneva, Zürich and Basel, rent has risen sharply in recent years, forcing the less affluent to move elsewhere.
Left of centre political parties are launching initiatives in various provinces to try to stop the exodus. The Greens have called for rent control while in the long run they want state-owned land to be handed over to non-profit foundations that would then be in charge of developing affordable housing. "The main problem for corporations will be finding land in good locations. But this model has a long history in Switzerland and would guarantee price and space efficiency," says Balthasar Glättli, vice president of the Swiss tenant union and national councillor of the Greens.
The Social Democrats have also rallied behind calls for cheaper rents. In Basel they have launched a campaign for a "city for everyone", arguing that a high standard of life for all can only be maintained if living costs in urban centres allow a healthy mix of small businesses, lower and middle-class households and spaces for cultural activities.
The Federal Council, however, is hesitant to introduce rent control. As a response to the housing shortage, it announced in mid-May that it would consider more state subsidies for corporate building projects but said that the housing market should be allowed to regulate itself.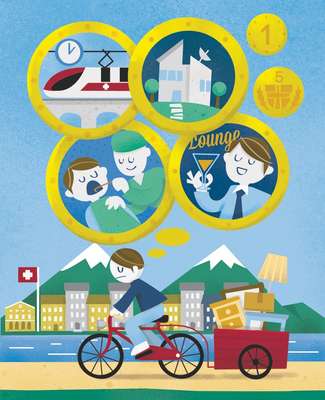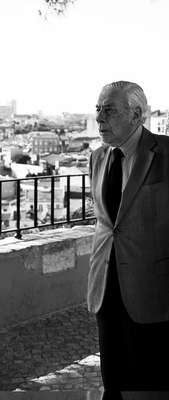 "People will blame lenient immigration laws for the lack of affordable living space," says Glättli, "but by finding sustainable solutions now, the Bundesrat can prevent this topic becoming an even bigger political issue and perceived sign of Switzerland's flawed integration into the EU."
---
Strait to the point
Turkey
Turkey's expanding railway infrastructure will add 16,000km of new tracks by 2023. The Marmaray Line will connect the European and Asian sides of the city, improve transport links and include a 13.6km rail tunnel that runs under the Bosphorus.
---
Happy ending
Austria
[DEVELOPMENT]
Many Viennese were sceptical during construction of the latest in a series of grand infrastructure projects but since the Wien Mitte opened earlier this year, it has met with widespread acceptance. The shiny new multi-use building might be privately owned but it has a very public face.
The combination of underground traffic hub, mall and sleek office space took 20 years (and multiple architectural competitions, redesigns and financial plans) to develop from its former incarnation, a derelict structure that had long languished in red tape and squelched plans.
Situated at the edge of the city centre, Wien Mitte sits on multiple subway and train lines and is the city terminus for the airport shuttle. The interior has 130,000 square metres of space and a 70-metre tower.
"All the naysayers are reacting positively," says developer Thomas Jakoubek. "We're proud that we dared to actually build this project."
---
Q&A
Gonçalo Ribeiro Telles
Landscape architect
Lisbon
Gonçalo Ribeiro Telles, 91, is Portugal's leading landscape architect and a one-time quality of life minister.
One of your projects in Lisbon was recently inaugurated: the green hallway, connecting the city centre to its largest park.
It's a door that opens urban areas to nature. There should be many others. In the old days, the walls of the city were never closed – only at night if we were at war. In the countryside there should be wild areas among cultivated spaces.
What are the other priorities in Lisbon?
Having farms around the city again, cultivating our relationship with the country, with the ocean. Speculative urbanisation was the worst thing that happened. Urban farming makes it easier to understand what's important.
---
Croatia joins the European Union in July. Here are five things you need to know about the country.
With a population of just 4.4 million, Croatia will be one of the smallest EU states.

Croatia welcomes more than 10 million tourists a year and has developed more than 20 naturist resorts.

Festivals are also big business, from June's INMusic to September's Stop Making Sense.

Croatians are not only mad about sports but good at them too: Olympic champs in water polo and handball, and the national football team is ranked in the world's top five.

There are mixed feelings about joining the EU. Only one in five Croatians voted in April's first-ever Euro elections.