Expo / Colombo
Expo 65 – Part 02: Colombo
It's not even five years since the end of Sri Lanka's civil war but in that time its capital has undergone an incredible transformation. There's still plenty to do but the burgeoning arts scene and the restless optimism of its youth are signs of good things to come.
A cinematic mist is rising from the basement dive bar of Colombo's Grand Oriental Hotel, where all eyes are on up-and-coming local starlet Nipuni Wilson as she sashays across the room in a tight pink-and-black lace dress and collapses dramatically, one leg extended behind her, then gazes longingly into the camera. "Cut, cut, cut!" shouts the film's choreographer – a burly man whose 1970s styled pompadour splays down over the collar of his black satin suit. "Nipuni, please – again. More hips, and more pout!"
This 23-year-old model and reality TV star represents the very changes this city is currently experiencing: born in the midst of Sri Lanka's civil war, Nipuni has seen violence triumphed by peace, uncertainty by economic growth and fear by opportunity. Few places in the world can walk away from a 26-year-long insurgency and, just four years after peace is declared, find themselves in such a strong position as this country of 21 million.
But Sri Lanka's "lions" have always led by example. Tourism has skyrocketed since the war ended. Business is booming and the army, which once patrolled Colombo's streets so relentlessly that the Grand Oriental Hotel, smack in the centre of the crumbling old town, was essentially closed off to the public have been put to good use rebuilding the city instead.
Using a $250m World Bank grant, Colombo's officials are cleaning up the canals, roads, bridges, landmarks and parks. They're linking the airport to the centre of town with a flyover; investing in green projects such as cycling and tram schemes; and restoring its historic buildings – from colonial Portuguese churches to Dutch hospitals and British warehouses. "I don't agree with all the concrete buildings, all the high-rises," says the man in charge of the beautification programme, defence secretary Gotabaya Rajapakse. "Now we have the opportunity to preserve the uniqueness of Colombo, to let it be the beautiful, open, real city that it is."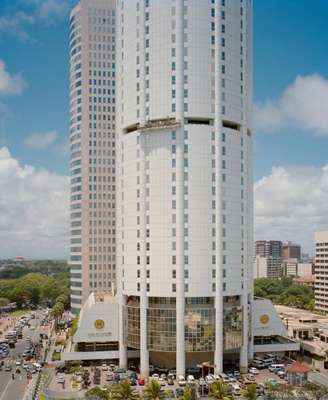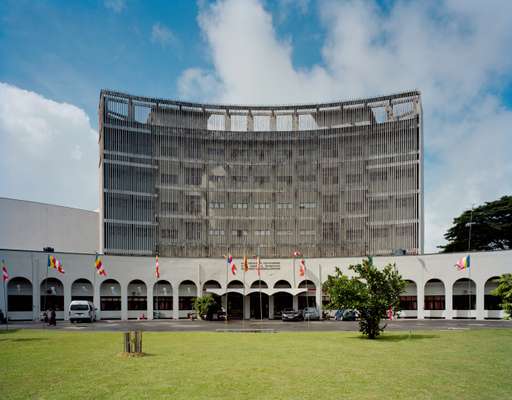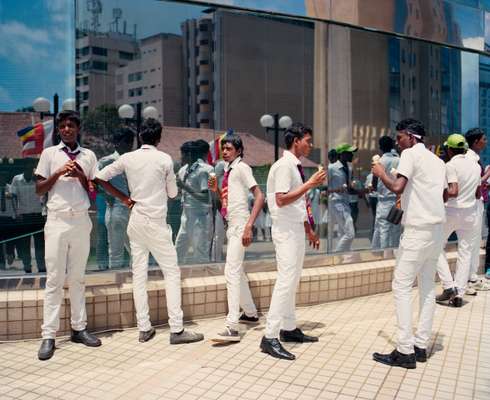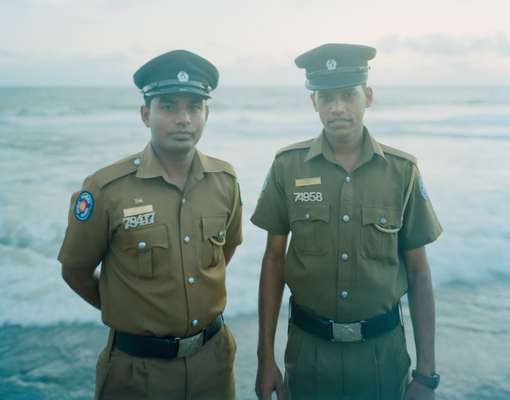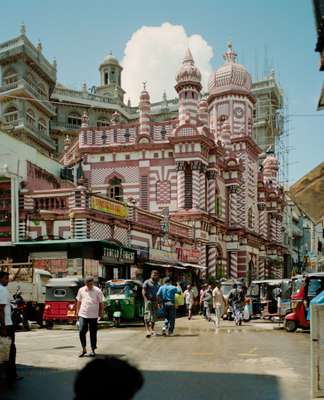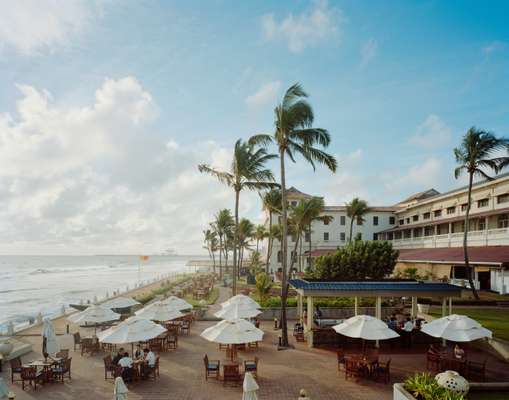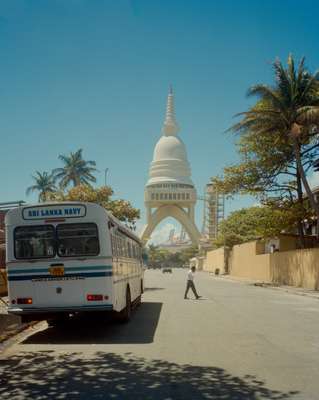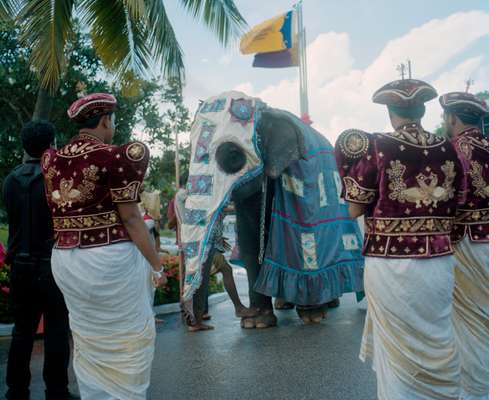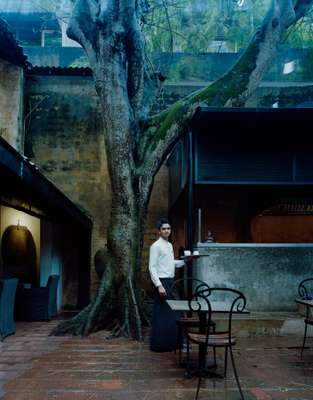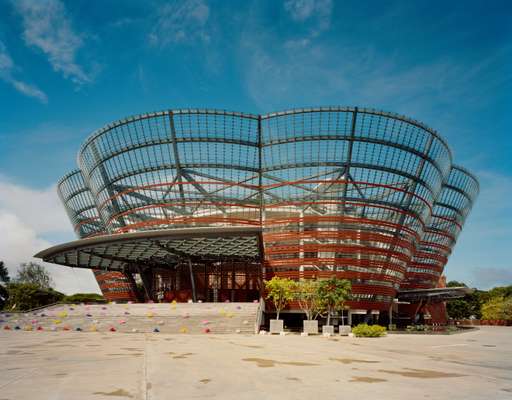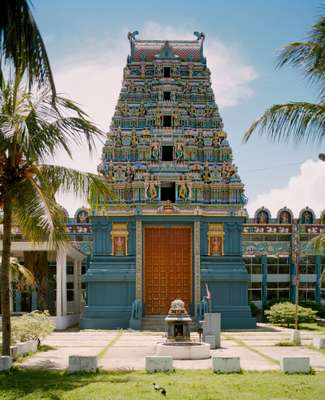 As with any city in flux, the capital can seem hectic, gritty, even unfriendly at first, but stay a little while and its percolating mix of British, Dutch, Portuguese and Indian influence grows on you. Once the pearl of south Asia, a success story so grand Singapore's Lee Kwan Yew modelled his then fledgling nation-state after it, Colombo today is a mish-mash of old and new. Gridlocked streets see trishaws vie for road space with luxury suvs; locals go out of their way to help visitors; restored mansions provide the perfect setting for an evening meal of Venetian cuisine; and an after-dinner stroll takes you past locals playing guitar and tablas near Colombo's most iconic sight, the seaside colonial-era Galle Face Hotel.
At the very heart of Colombo's transformation is its burgeoning art scene, best seen in the city's many galleries, or on Sundays at the weekly art fair in the park. Traditionally a pastime for Sri Lanka's underprivileged, the past 30 years have seen it used as a tool to speak out against state oppression, violence and brutality. Heavy, wartime themes, yes, but subjects that make for highly charged and poignant art, says British gallerist Annoushka Hempel, who moved here in 2003 and founded Colombo's first art biennale six years later.
"The wonderful thing about art here is that the government doesn't understand it, so artists have a conceptual vehicle to say what they want," she says from her home-cum-gallery down a leafy side-street near the national art museum. "Every single piece tells a story." Change may be afoot here in Colombo, but it isn't all plain sailing. Locals complain of an increased military presence around the capital, a widening gap between rich and poor, and a recent electricity hike of 60 per cent that they say directly targets the poor. Protesters in their tens of thousands have taken to the streets in recent weeks to lodge their displeasure, but so far, the government doesn't seem to be listening.
Despite its rough edges, thousands of Sri Lankans who fled the capital for a better life abroad are weaving their way back. Shanth Fernando, a Sri Lankan-born, Dutch-educated interior designer known in these parts as the "Conran of Asia", came back to Colombo just as the war was raging. He has since helped transform pockets of the city into art galleries, cafés, businesses and restaurants – famously converting the former site of a political assassination into a boutique hotel, Tintagel. "This is paradise, yes it is," says Fernando from another of his properties, Gallery Café, a beautifully restored office of the famed Sri Lankan architect Geoffrey Bawa. "You can go five hours from Colombo and see jaguars, leopards and crocodiles; experience a European climate; you can reach the sea just an hour away. You can live here like nowhere else."
In a city whose name stems from the Sinhalese word for "port", Colombo's multicultural crossroads is best experienced through its food: crispy hoppers, spiced lamb, banana-leaf curries. There's a new weekly organic food market and a range of cafés, such as the one at the artsy crafts and fabric store at Barefoot Gallery. "We've been battered so much here in the last 30 years. I opened a restaurant the same day a bomb went off in Colombo," says Harpo Gooneratne, a DJ-turned-restaurateur. "But we've never crashed. We've never had a Spain or Italy here. We just keep on going."
For the younger generation who grew up during the war, the future can't come soon enough. "We have the talent but we need money and equipment to get our film industry off the ground," says Nipuni between shooting scenes for Sadaluthale, a film about love, lust and Sri Lanka's caste system. "We can't rival Bollywood now, but in the future, I don't see why not." To an outsider, such a claim might seem ambitious. But to the lions of Colombo, anything is possible.
Architecture: A walk around Colombo's port is a visual feast.
Food: Local specialities like stringhoppers and kothu roti are the perfect snack.
History: Colombo's national museum is a treasure trove.
Art: Take a gallery tour to understand how relevant art is to modern Sri Lankan politics.
Sunsets: Whether you're at a rooftop bar, the Galle Face hotel or on the beach.
---
What we'd fix: There's a worrying and growing trend of anti-Muslim violence.